If you are looking for a cheap and easy way to change the look of your interiors, we have an amazing idea for you. Scroll down through the photos below and take a look at some Astonishing Artificial Grass DIY Projects That Will Refresh Your Home. The green color is going to make a huge difference in your home decor, and will make the ambiance in your home relaxing, warm and super comfortable. It would be like you are outdoors and you are enjoying the green environment. Have you ever thought about implementing it in your house? Well, the designs below are going to give you some ideas, so make sure you don't miss them!
SEE ALSO: Stunning Mini Succulent Gardens That You Would Love To Have
Spring is just around the corner and you should be already looking for some DIY ideas that will help you decorate your home in the right way to welcome the spring. You can use artificial grass and decorate the front door by making a lovely green wreath. You can also add flowers to make things more interesting.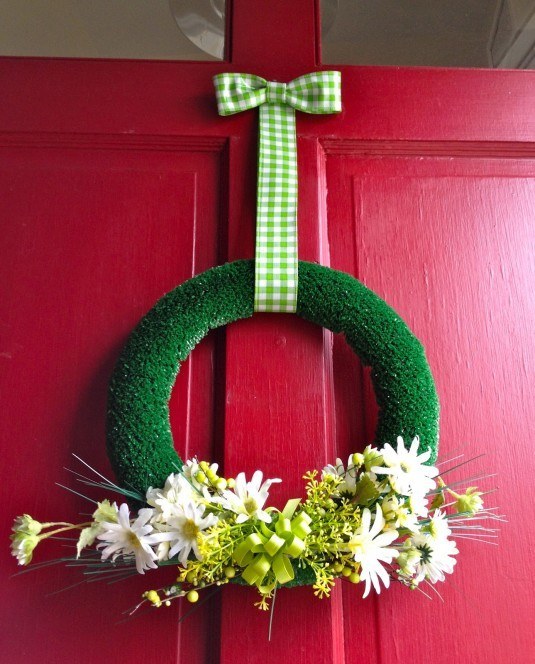 The room dividers are currently a big trend now that we all tend to embrace the open-floor plans, so why don't you make one using artificial grass? It will easily bring a sense of freshness and tranquility inside the space, and will definitely break the monotony. Insert lights to add glamour to the design.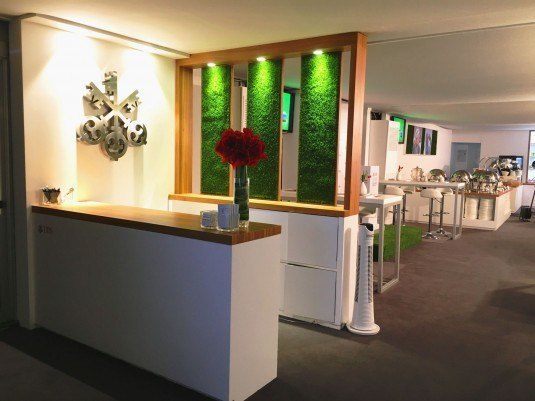 Homeowners pay more and more attention to table decorations and centerpieces, so break away from the ordinary ideas and use artificial grass to liven up the things a bit. Everybody will love the idea, believe me!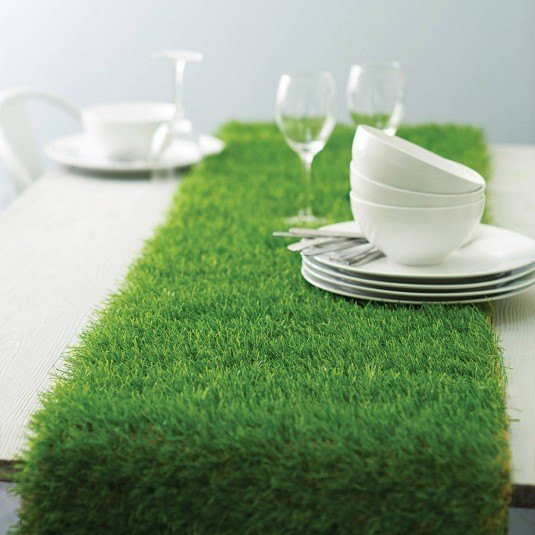 If you think your space is too dull, and you need a small change that will make a big difference, we suggest you to make an accent wall by using artificial grass. This is one type of a vertical garden, with the benefit that you don't have to maintain it. What do you think about the design?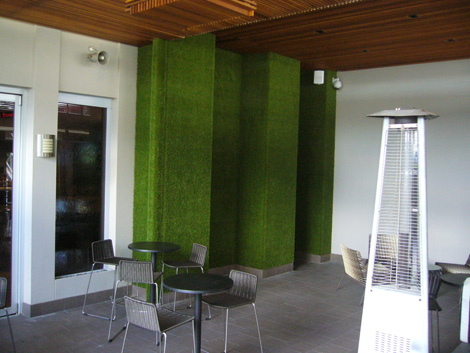 A grass wall in the office? It's a wonderful idea that can help you to relax and enjoy your office more!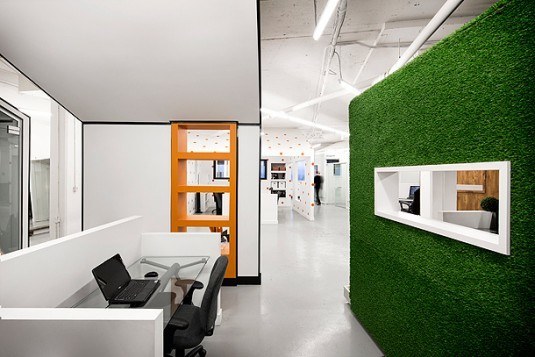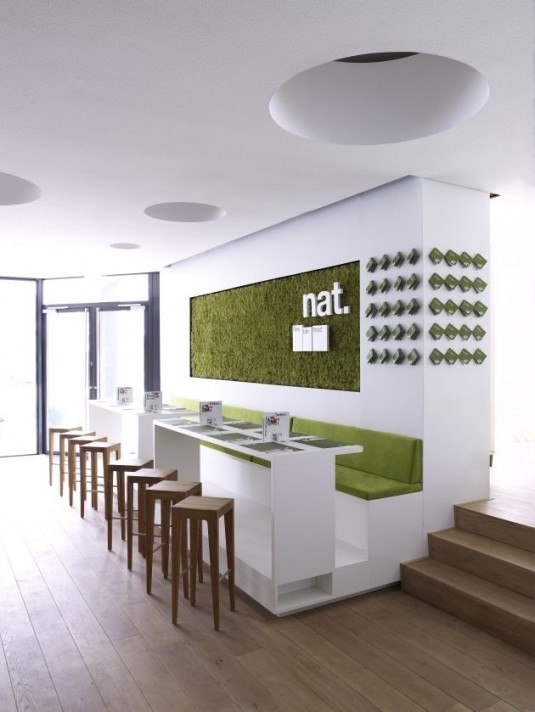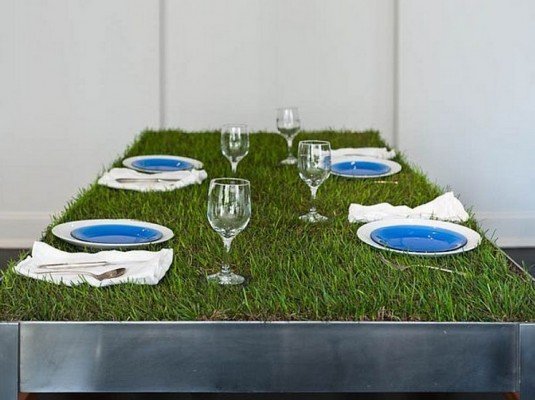 What do you think about the idea to have an carpet made of artificial grass? In this way you will have a perfect fresh green lawn all year that doesn't need mowing! The green color is amazing for interior design, and here the grass seems to fit perfectly well!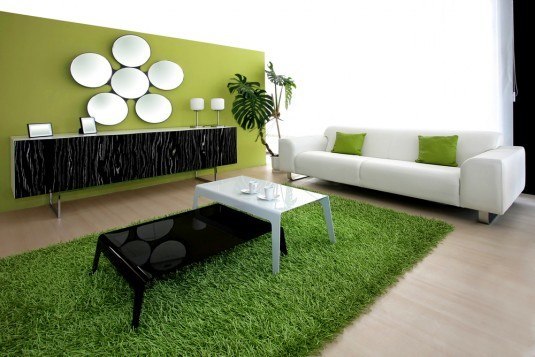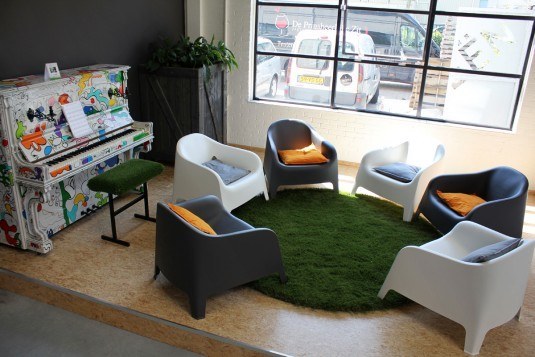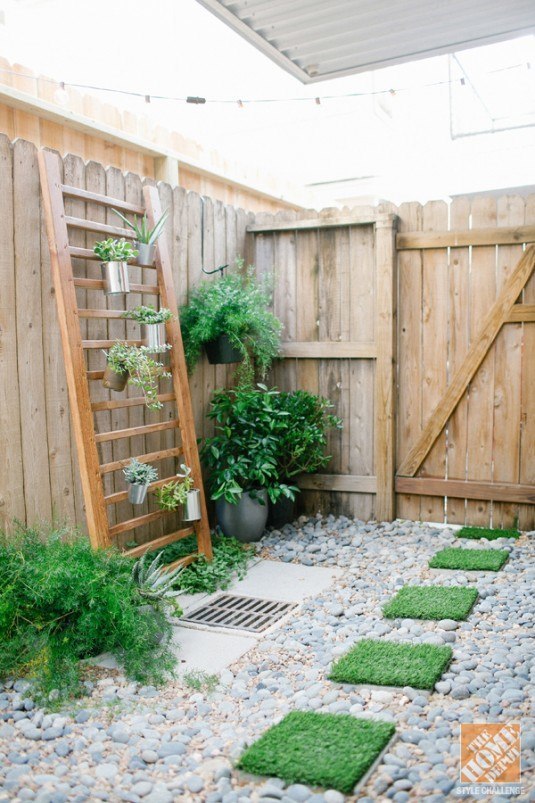 The artificial grass is going to be in the center of attention and definitely will become the talking point of any room you choose to put them. It can make quite a statement, and everyone will be fascinated.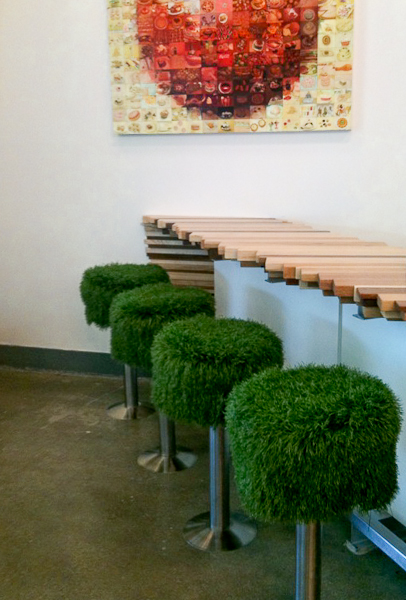 Which is your favorite way to implement the artificial grass in your interior? All of us want to be surrounded with it, and you will definitely not go wrong by adding it to your home decor! Thanks for keeping up with us, and go green!