Hey there interior designs lovers! Are you ready to see some tips that will help you keep your home more organized? Every homeowners benefits from such ideas, so I'm sure that you are going to be impressed with this article. Here I'm going to show you some Awesome Bathroom Organizational Hacks That You Shouldn't Miss. The bathroom is the private zone in the home that every member of the family visits it several times a day, and should hold all kind of small things that will fulfill everyone's needs. For that reason, it should be organized in the best possible and smart way. You have to think creatively and come up with various different ideas. I have collected the ones that will be of a great help to you, so check them out!
SEE ALSO: 10 Relaxing Bathroom Designs with Wooden Elements
The space above every door in the house is left empty, and most of the times it's not used rationally. If you just insert a shelving in there, you will get plenty of storage space. For example, here you can keep the toilet paper rolls, so they are always in sight!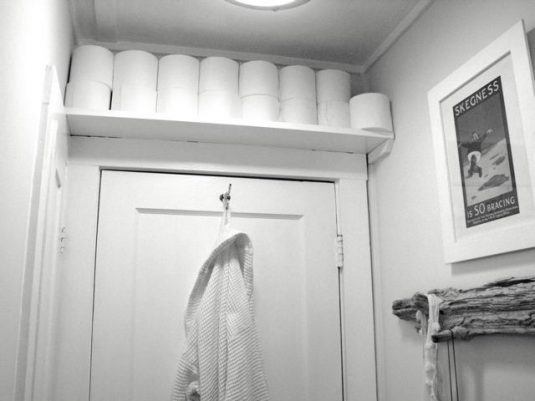 Do you have a small stool collecting dust in the basement? It will make the perfect fit in the bathroom and can hold your towels, flower vase and other decorative pieces in an outstanding way.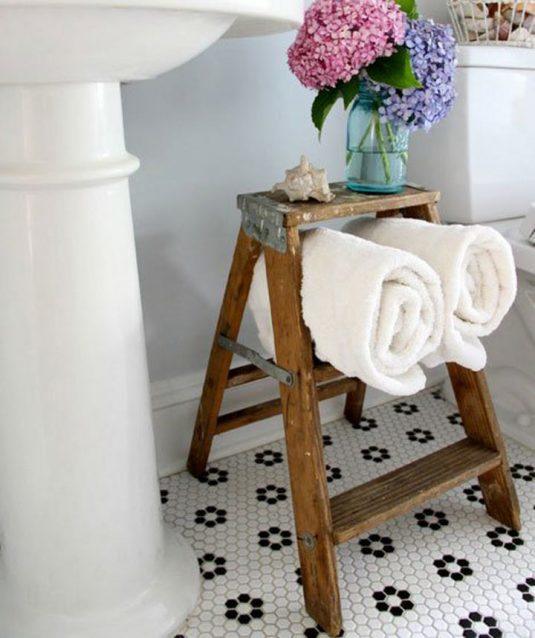 It's super easy to add shelving units in any room in the house, so look around your bathroom and spot the places where you could implement shelves. They are going to be very practical because everything you will store there will be within the reach of the hand.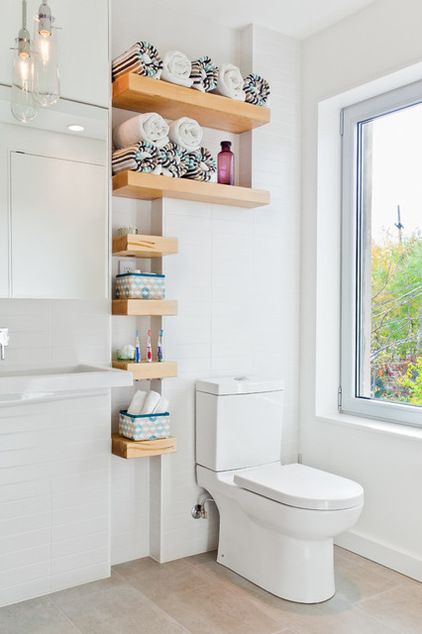 Even your big ladder can find its place in the bathroom as a towel rack. I love to repurpose items into something new, and I can't wait to give this DIY idea a try. What about you?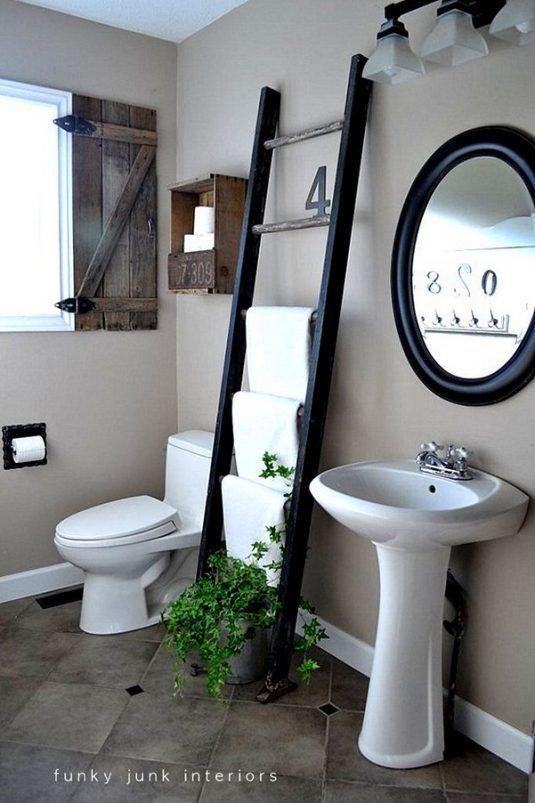 The hair dryer and the flat iron can make our bathrooms look cluttered since their cables tangle with each other. If you want keep them organized with ease, you should get a PVC pipe and get down to work to make the design below.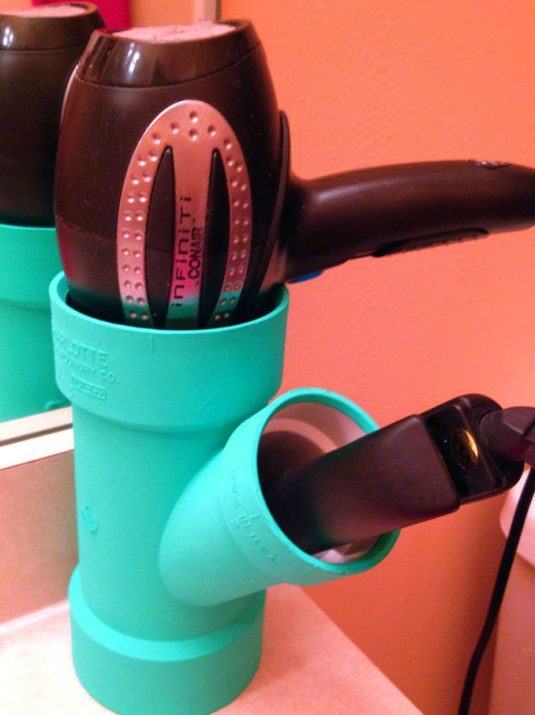 The open shelving units are just amazing for the bathroom because we are almost every time in a rush and having these shelving units give us the opportunity to locate everything quickly and easily.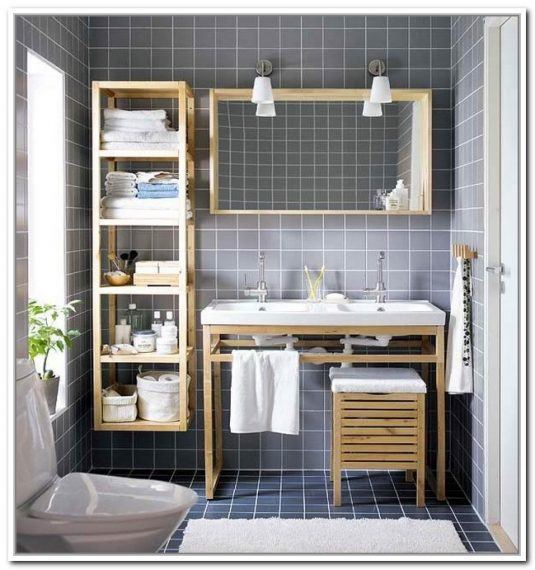 Make use of the space beneath the cabinet doors and make them hold all of your beauty products. You can also add a magnet that will keep all of your bobby pins at one place!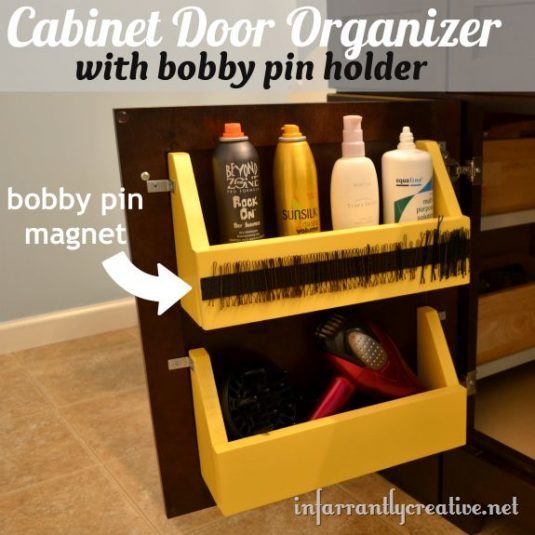 The mason jars are another easy DIY project that will help you a lot to get everything in order.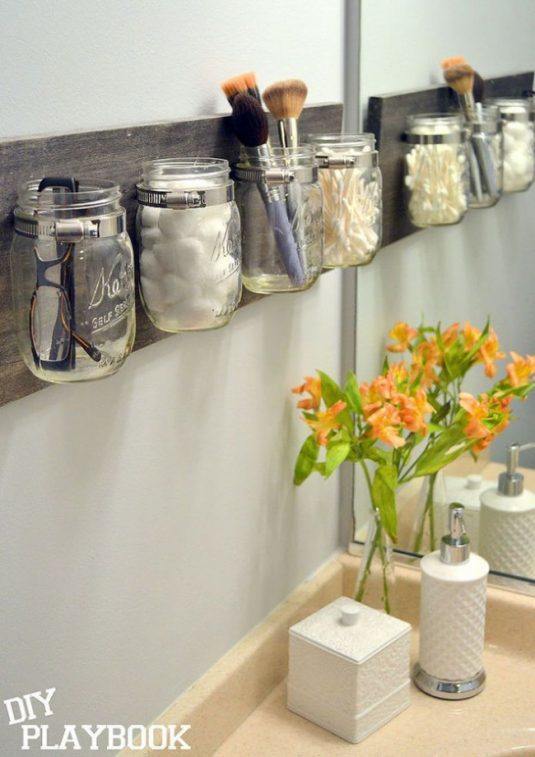 Has it ever occurred to you to organize your toothbrushes like in the photo below?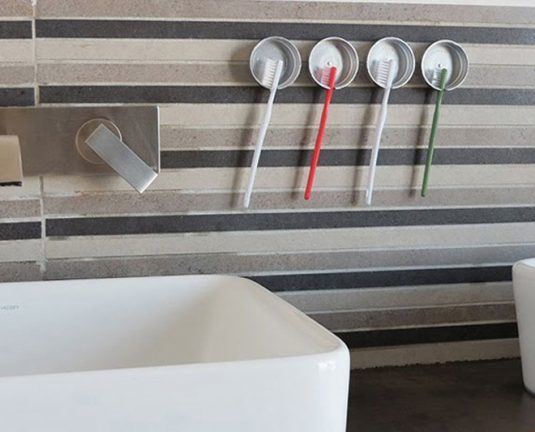 If you have wondered where to add the baskets, we have the right idea for you. Insert them in the bathroom and see the wonders they do!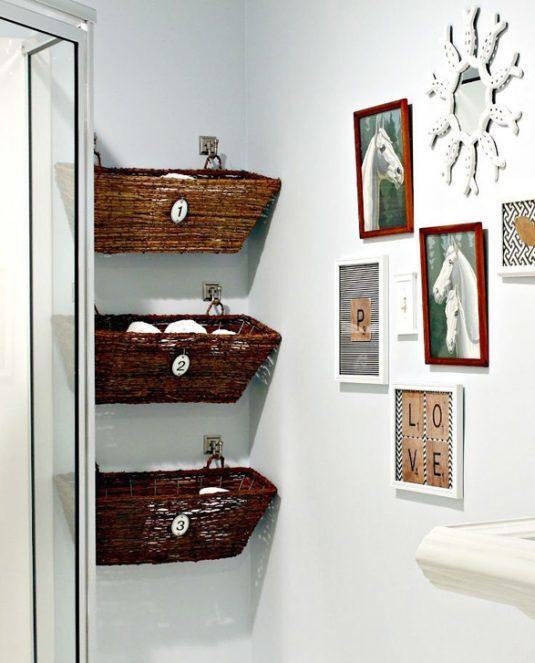 I hope that you found this article helpful and that you are going to come back soon for more inspiraitonal ideas!