Hey there my lovely people! How are you? I'm always here with some magnificent ideas to improve your diy skills and techniques and save some money. For today, I have made you a collection of 16 Awesome DIY PVC Pipe Decor Ideas for Your Home and Yard.
SEE ALSO: 10 DIY Plumbing Pipes Decor Ideas for Your Home
You will be surprised when you see how easily you can transform two or three PVC pipes in a useful and very functional project. From a cheerful spray paint vase to utensil holder, you can transform this type of pipes in almost everything you want. So, let's take a look at the collection here and draw some inspiration. Enjoy and have fun!
You can make your home more cheerful place with PVC pipes. The idea is very interesting and easy to make.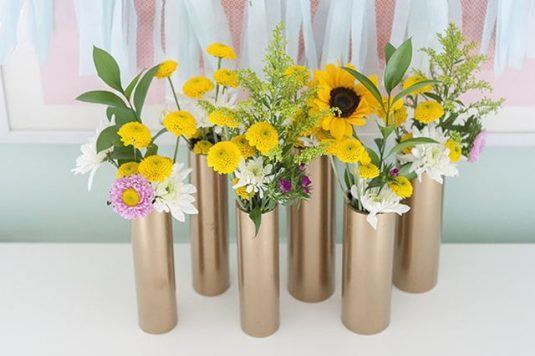 You can decorate the dull walls with mirror PVC mirror frames. The idea is very unique and will make your home more charming and interesting.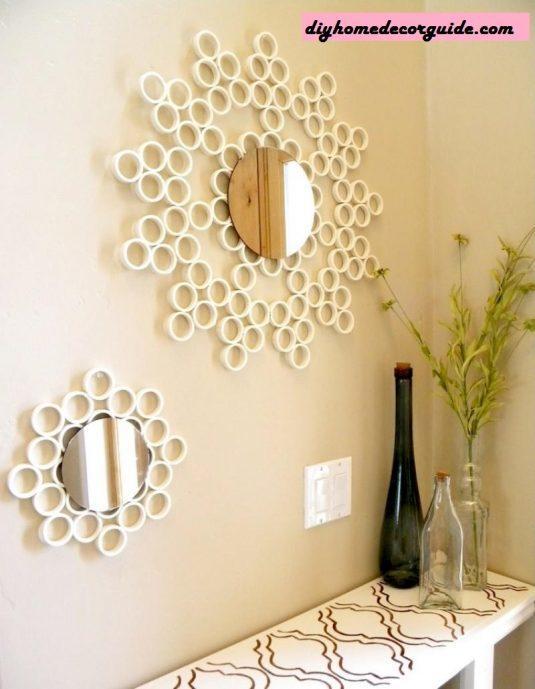 Magnificent notebook stand that you can make in less than 5 min.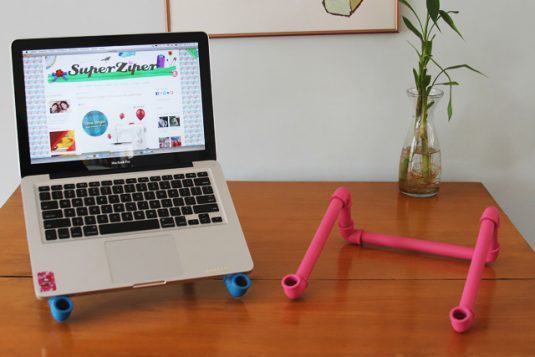 You can make a wine rack easily with PVC pipes. The idea will fit perfectly both modern and contemporary homes and simple and plain ones.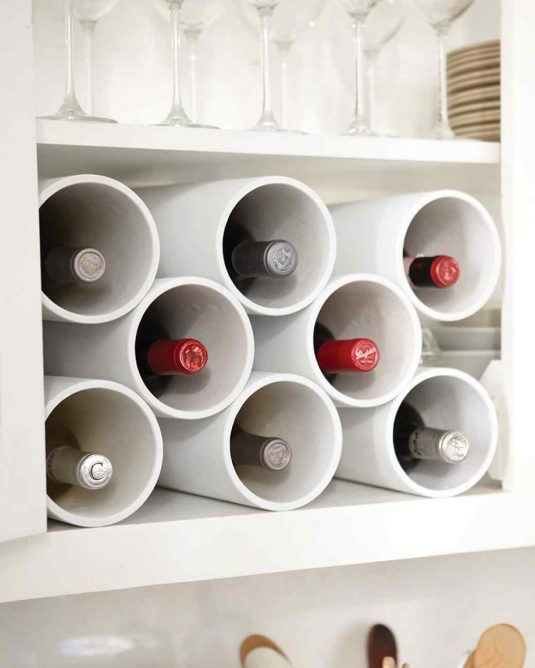 You can organize the countertop with pvc pipes. All you need are some pipes to place the tools that you use every day to prepare the meals.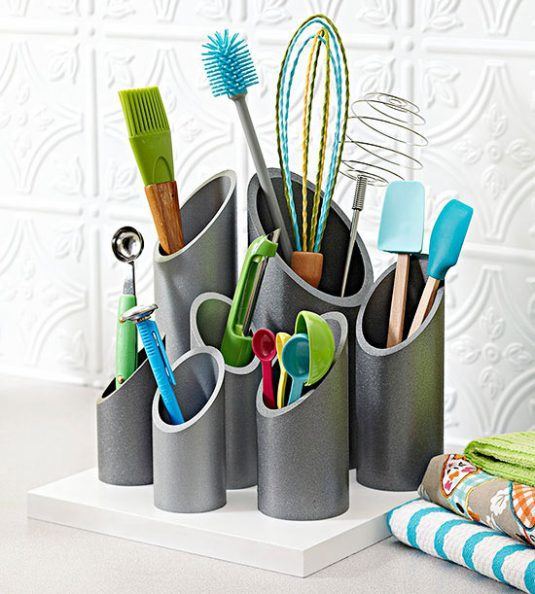 You can organize the knives, forks and spoons in pipes and place it on the dining table.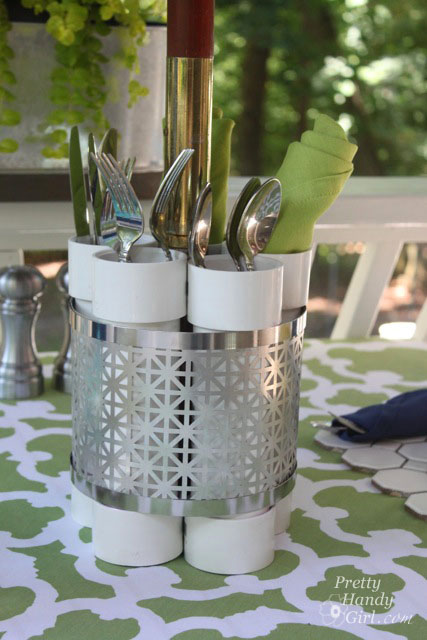 Smart way to organize your shoes in your bedroom and entryway. The idea is very interesting and fun, and will make your space more organized.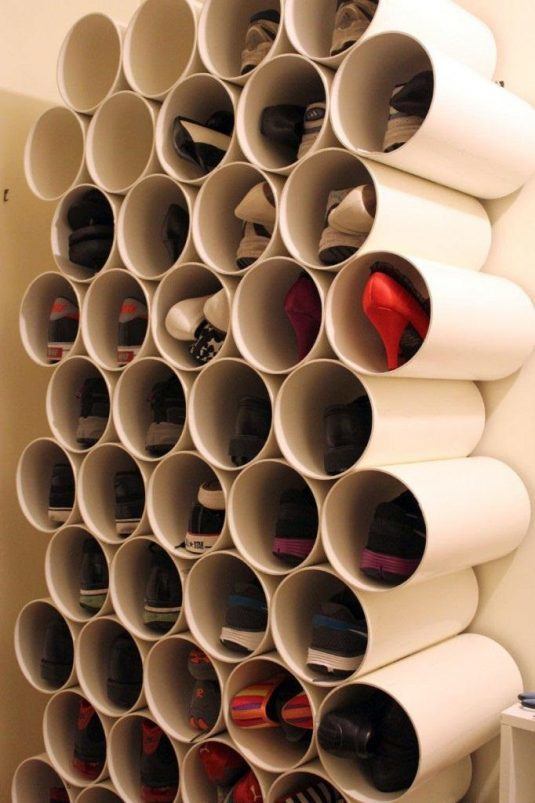 Cool way to organize your office desk.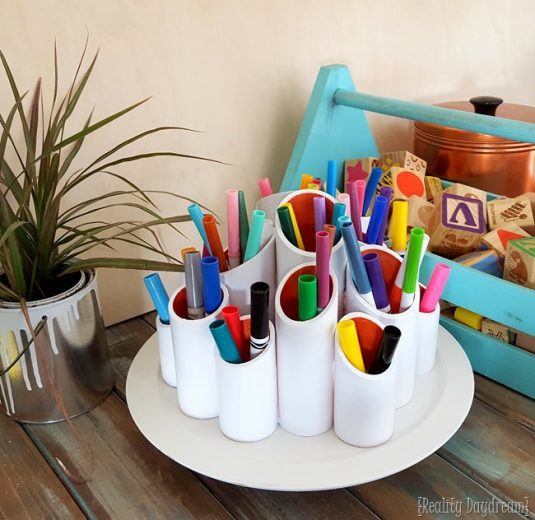 The idea below is space saving and functional. You just need to hang some pipes over the cabinet door and store your hair tools.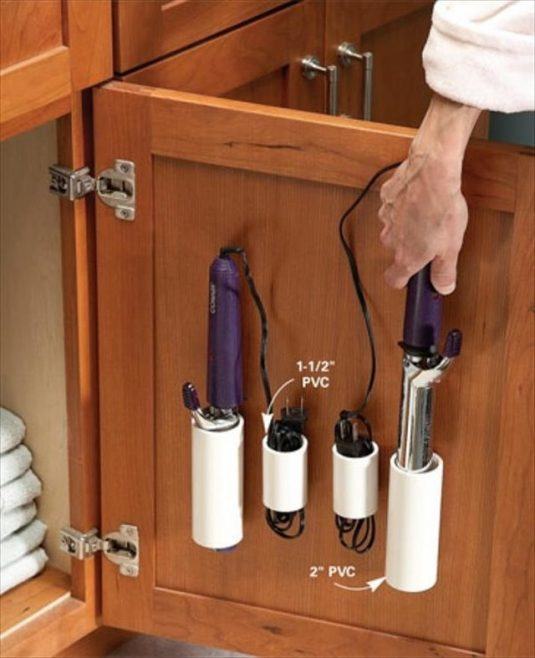 You can place the pvc pipe on the vanity table and use it to organize your hair tools.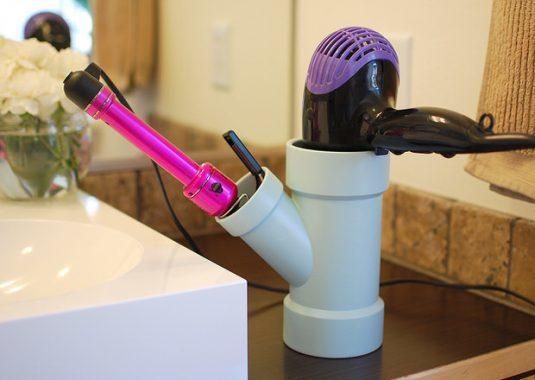 You can organize your gardening tools with pipes. This clever project is very functional and I need to say that is also easy and quick to make.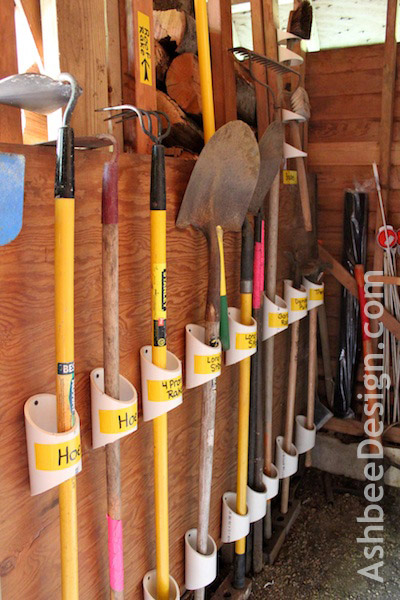 What about transforming the pipes into planters? The idea is very unique and interesting, and you will only need some pipes and clay pots and that's it.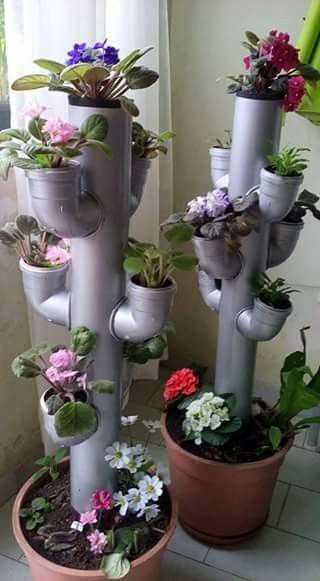 Do you have a veggie garden? You can make a magnificent cage with PVC pipes and grow healthy tomatoes in your yard.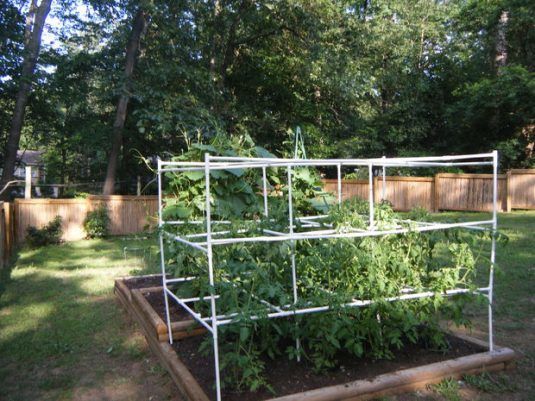 A towel maid can also be made with pvc pipes. the ideas is very functional and useful, so I recommend you to try it out.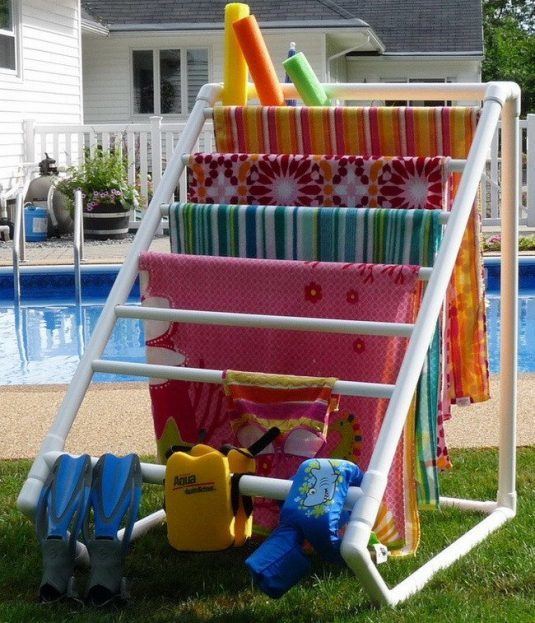 You can turn your yard into a beautiful playground with pvc pipe soccer goals. If your baby is small for such a game, then you should try to make a ball pit. The idea is magnificent and will entertain your kids when you have to do some home things.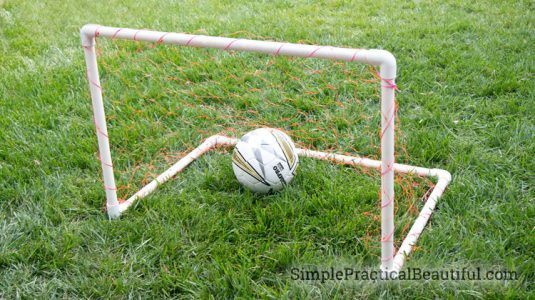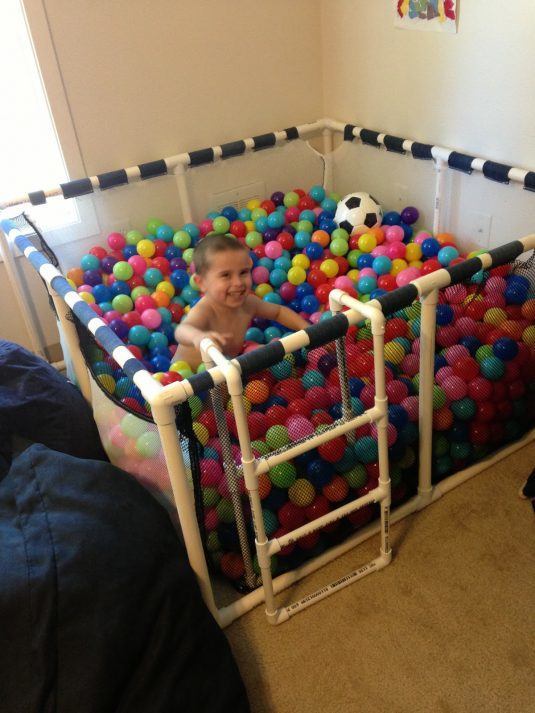 So, what do you think about these diy pvc pipe decor ideas?  Would you dare to create one of these projects and embellish your yard or interior? Which project is your favorite? I would love to know your opinion, so feel free to share your comments below. If you have some other interesting suggestions and ideas, please share them too. I would love to see everything you have to show me. Thank you for reading! Enjoy in the rest of your day and don't forget to stay up to date with the content of Karma Stream!