Hey there my lovely people! How are you? Industrial style is very popular nowadays, so I wanted to inspire you and awaken your creativity to decorate your home without breaking the bank. I rounded up 10 diy plumbing pipes decor ideas for your home. Are you excited?
SEE ALSO: 12 Awesome DIY Crate Furniture Designs You Should Not Miss
The industrial furniture designs look very chic and modern, and can be incorporated in any interior. From candle holder to towel rack, below you will find so many interesting projects that will add industrial touches to any room in your home and will organize and beautify your home too. So, let's check them out and draw some inspiration. Enjoy and have fun!
You can make a beautiful jewelry holder with plumbing pipes. This project is very functional and it will beautify your vanity table too.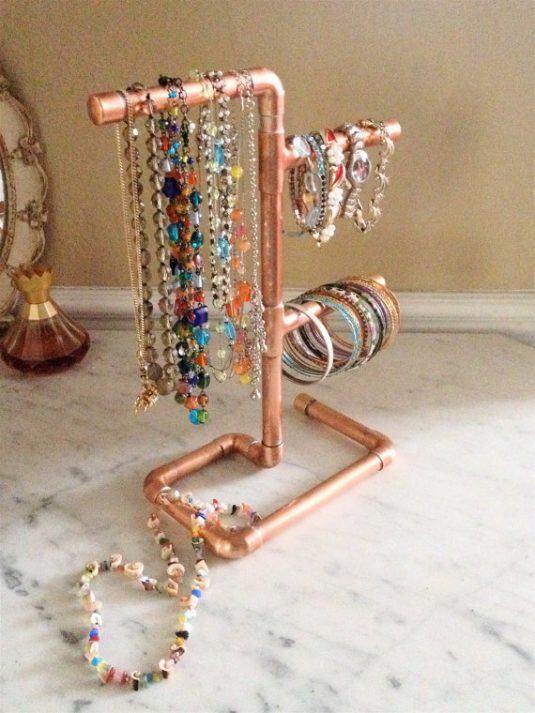 If you don't need to spend a fortune, then you can make diy shelves. For these shelves below, you will need plumbing pipes and wooden boards.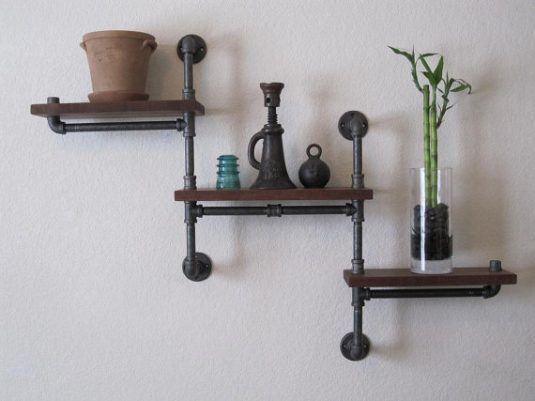 With a few pipes and a wooden board, you can also make an amazing coat rack for your entryway.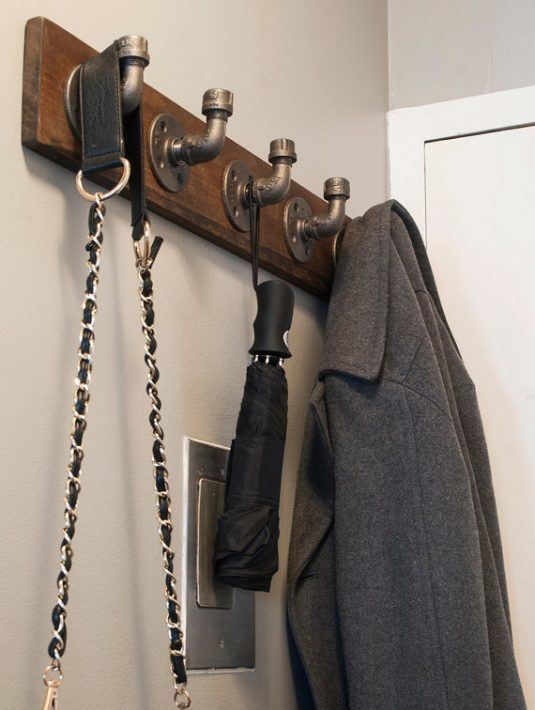 A set of dining table and bench can also be made with pipes. If you need some help for this project, ask your father to help you.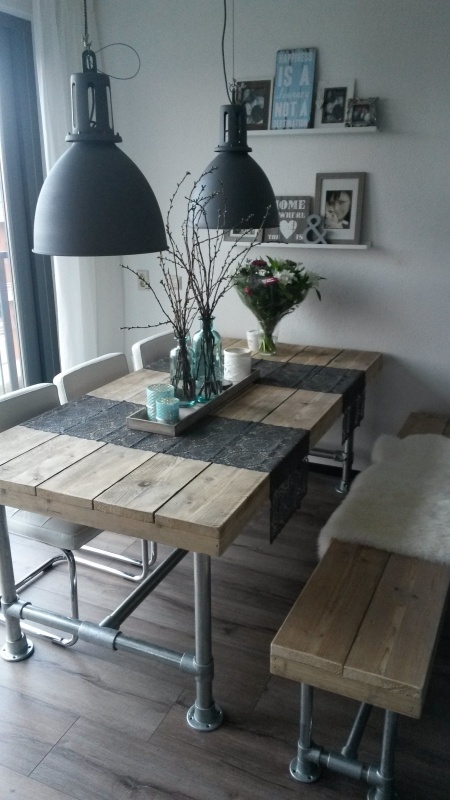 Wall mounted baskets can be installed in no time. You will need baskets and plumbing pipes and that's it. The project below is perfect for the bathroom and any other room.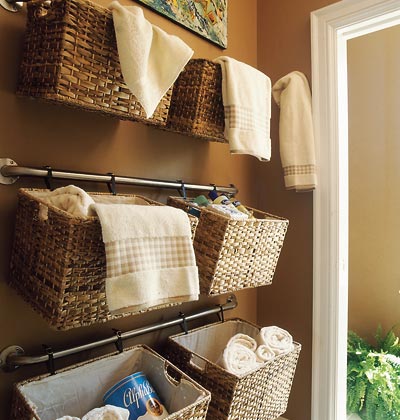 The plumbing pipes can be used to make a very functional pan and pot storage solution for your kitchen.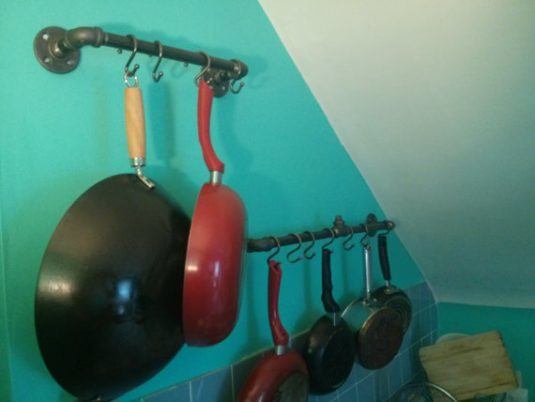 Those who want to add vintage touches to their bathroom should definitely see the project below. The idea is amazing and can be made without any difficulties.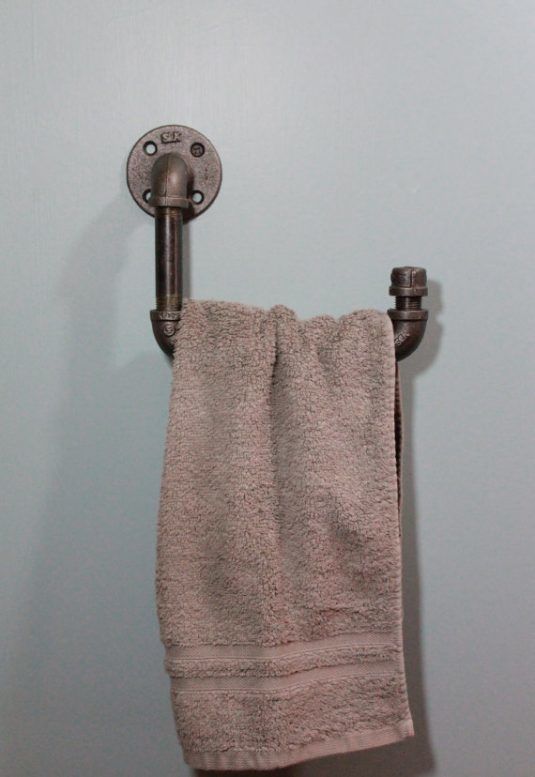 A beautiful and very interesting bookshelf can be also made with diy plumbing pipes. The idea below is very sophisticated and I'm going to try it soon.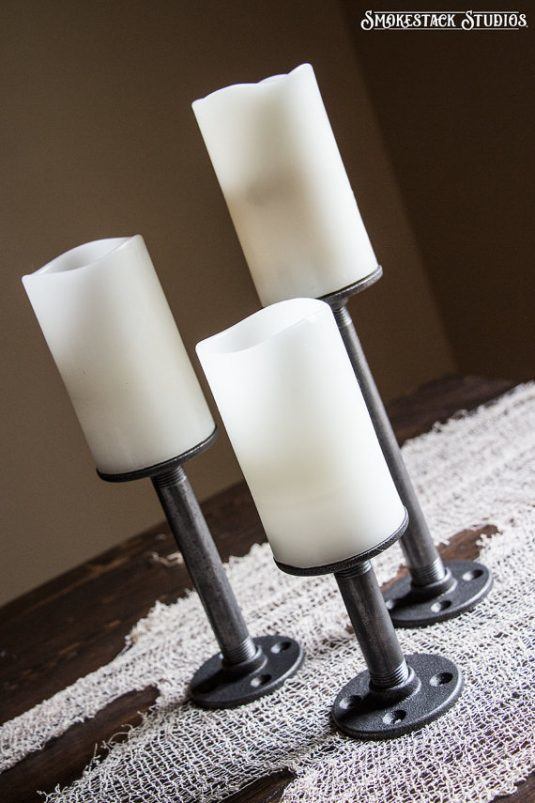 You can turn your empty corner into a fantastic refreshment bar with such a table.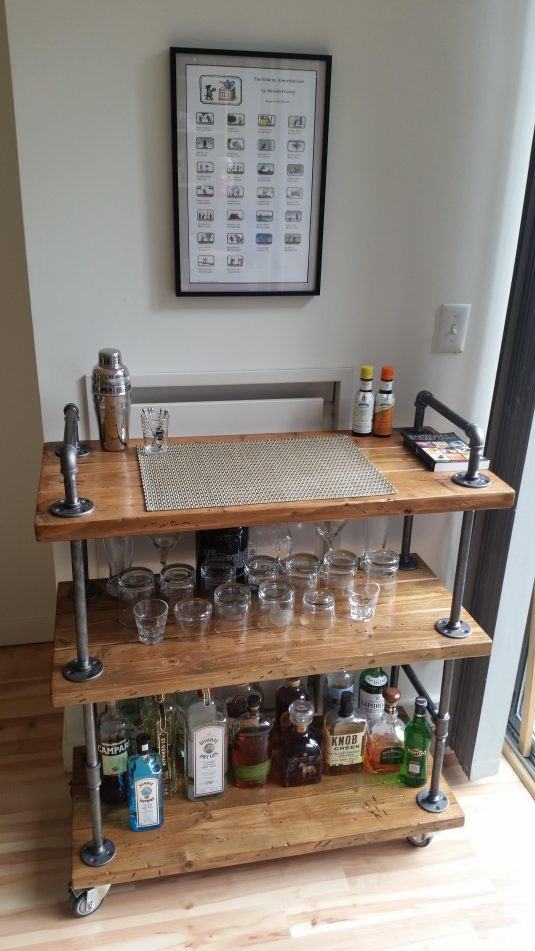 What do you think about these diy plumbing pipes decor ideas? Do you find them interesting and fun? Do you like them? I would love to know your opinion, so feel free to share your comments below. If you have already made one of these projects or some other similar projects, please share them too – I would love to see everything you have to show me. Thank you for reading! Enjoy in the rest of your day and don't forget to stay up to date with the content of Karma Stream!