Hey there my dear people! How are you? Are you enjoying the beautiful days? I'm always here to inspire you and awaken your creativity. I have already shown you so many interesting ways of how to organize your kitchen and for today, I have one more interesting post that you should not miss. It is called "Smart DIY Pot and Pan Storage Solutions That Will Impress You". Are you excited?
SEE ALSO: Functional Pots And Pans Storage Ideas That Will Be Of A Great Help
There are so many ideas that will make your kitchen more functional, but they usually are very expensive. The ideas that I have selected for you today are cheap and can be made in no time. All of them are very unique and will make your kitchen even more charming and fun. So, let's check these diy pot and pan storage solutions and pick a project. Enjoy and have fun!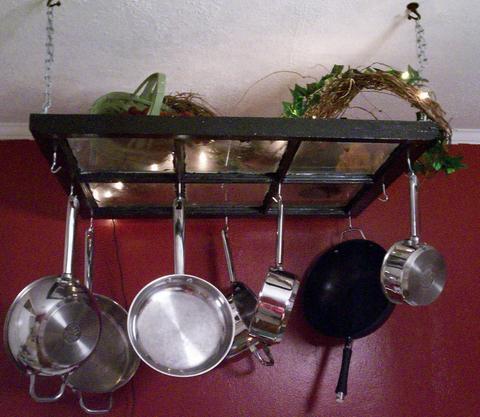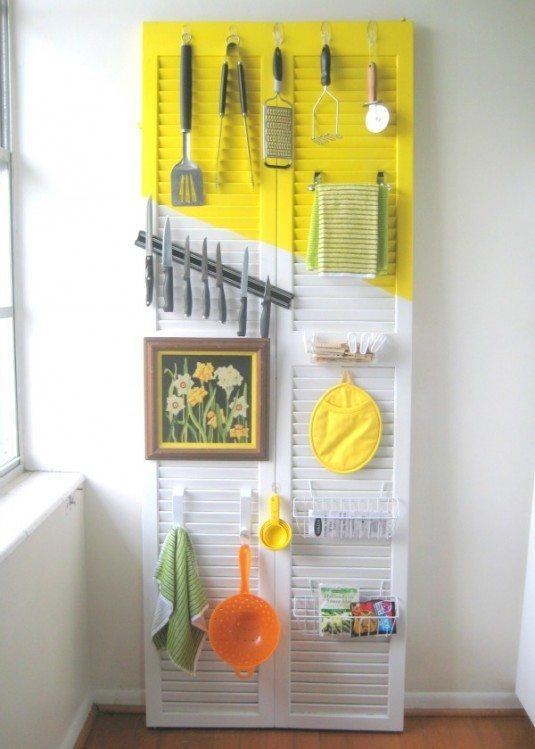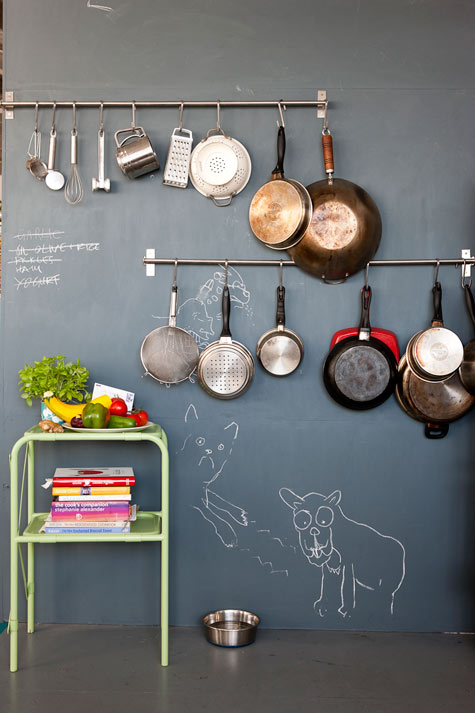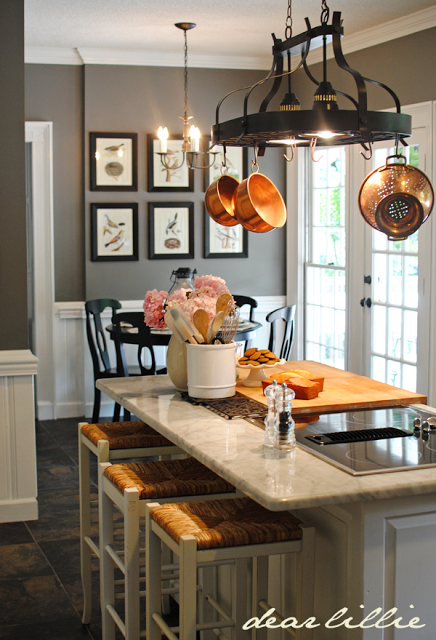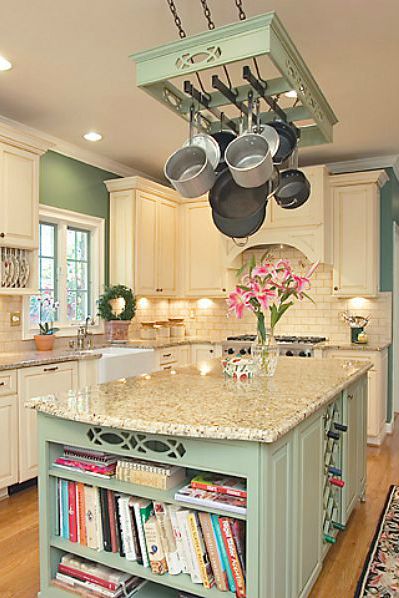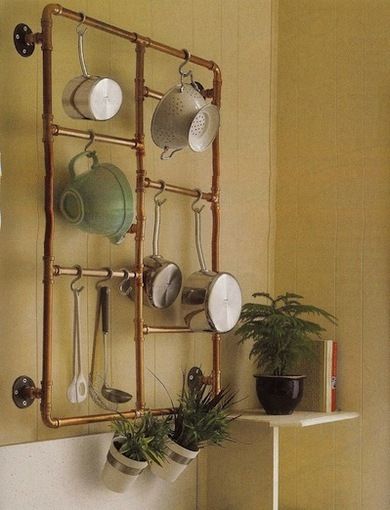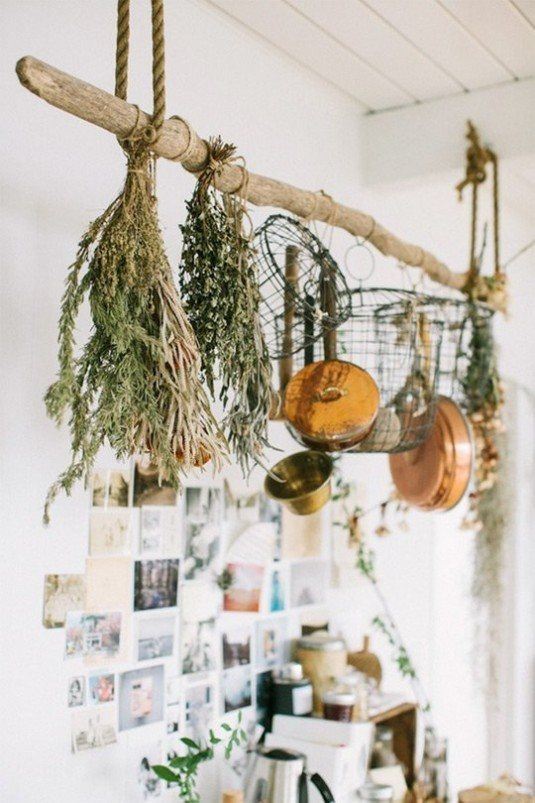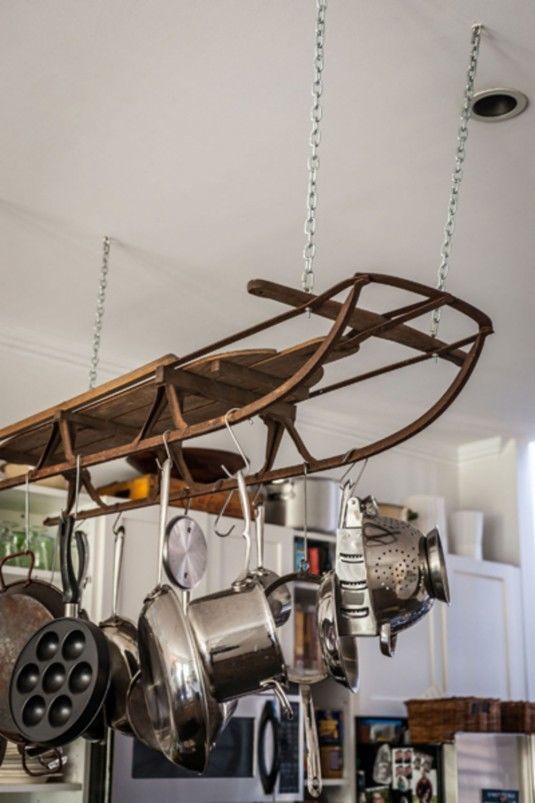 A wooden or aluminum ladder can be hanged on the ceiling with chains and used as a great diy pot and pan storage solution. If you have a kitchen island, then you should hang the ladder there.  A wall mounted pallet can make your kitchen look more warm and organize your things nicely.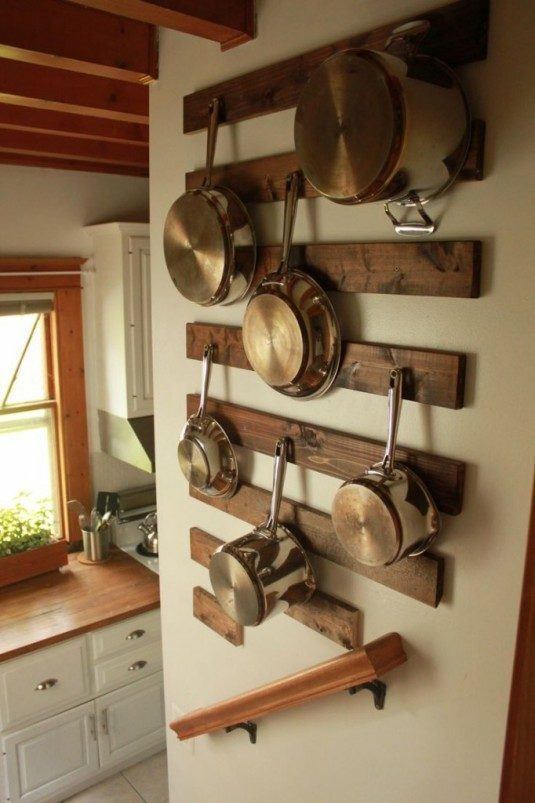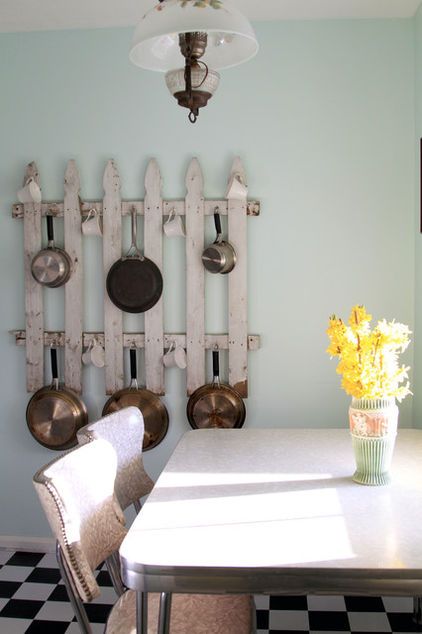 Old wooden window, shutter, fence or pipes, can also be used for that purpose. Pick the idea that fits your style, and organize your kitchen. I really like all of these ideas and I can't pick just one idea. What about you? Would you dare to hang a pallet or an old window on the ceiling or wall and organize your pans and pots? These ideas will fit perfectly the kitchen with rustic or vintage style.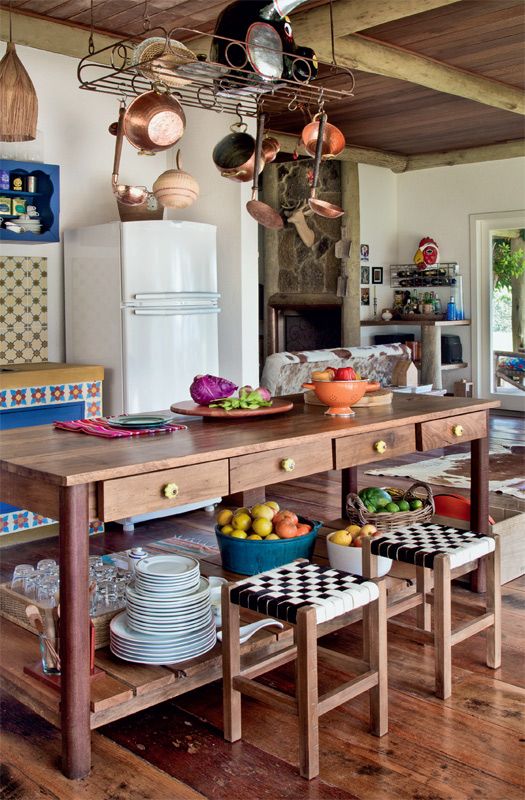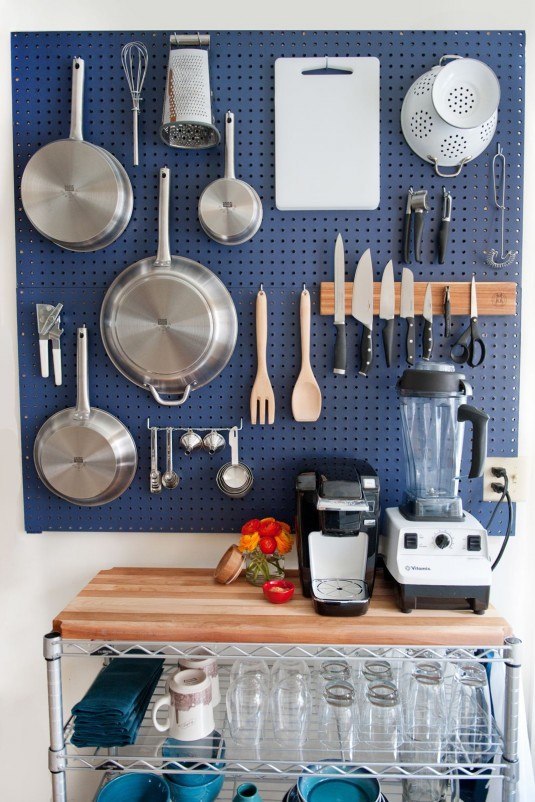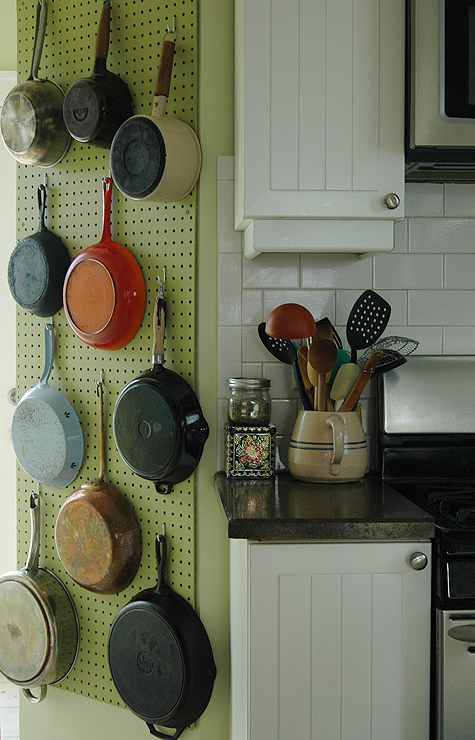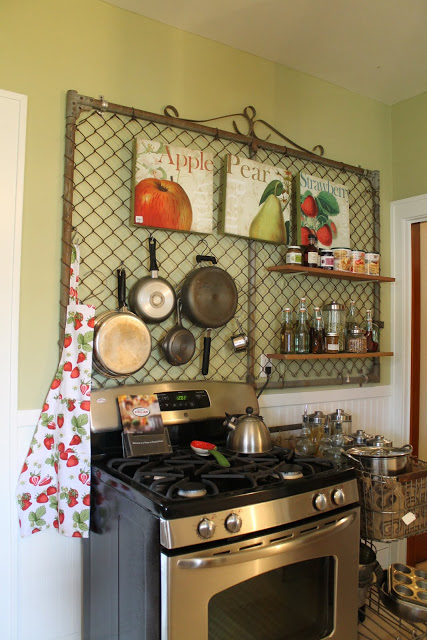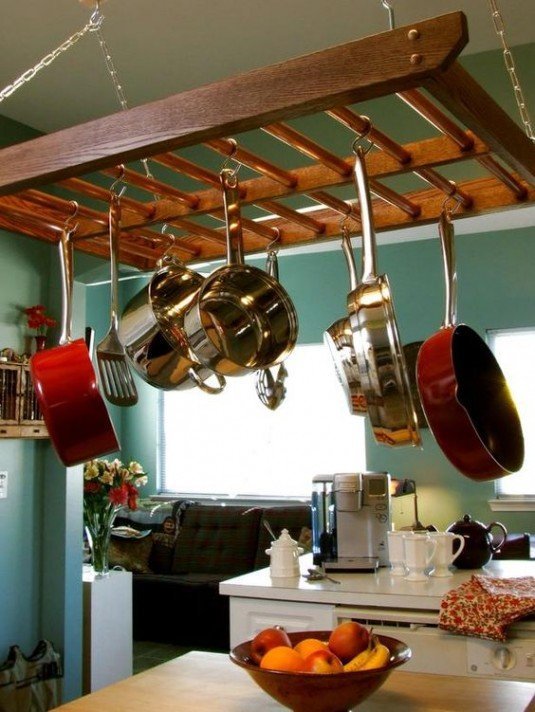 So, what do you think about these diy pot and pan storage solutions? Do you find them interesting and fun? Would you dare to hang a part of your old fence or window in your kitchen? I would love to know your opinion, so feel free to share your comments below. If you have some other interesting ideas, please share them with me – I would love to see everything that you have to show me. I hope that you have found this post useful and you will try some of these ideas. Thank you for reading! Enjoy in the rest of your day and don't forget to stay up to date with the content of Karma Stream!