Storage tips are one of your favorites, and that's why I decided to show you some Functional Pots And Pans Storage Ideas That Will Be Of A Great Help. The pots and pans can really create a huge mess in the kitchen, and it's pretty hard to keep them organized and at place. They can be so big, so storing them can be a difficult task. But with the ideas that you are going to see below you are going to save yourselves from the troubles of storing them. There are so man different ways i which you can put them away in your kitchen, so check out the photos below and see which one will work best for your space. Just have in mind that you need to get rid of the ones you never use because they are just creating a bigger mess. If you only have the ones you use every day, your kitchen will be much more organized and functional. Don't miss the photo below and find solution for your kitchen problems!
SEE ALSO: Amazing Pot Rack Ideas You Would Love to Have In Your Kitchen
Hanging all of your pots and pans high up will give you the opportunity to have them all in sight, so whenever you have to use one you won't need much time to see it and grab it. And as I said before, this idea is great if you are hanging only the pots and pans that you are using daily because if you hang all of them they will collect so much dust and will be dirty for cooking in them immediately!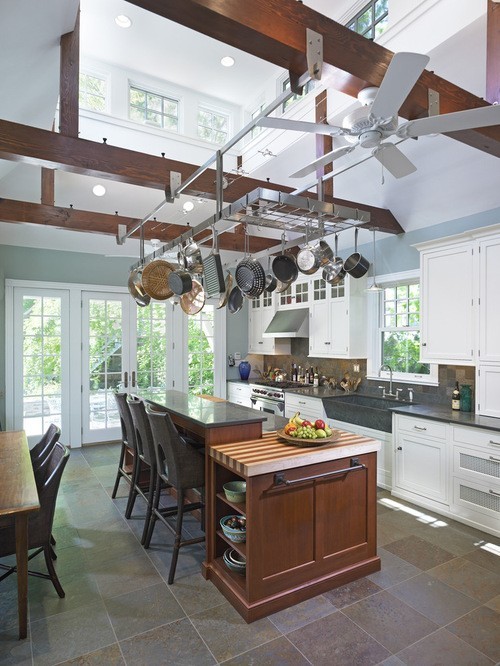 The open storage idea is absolutely amazing too because you won't have to open cabinets and search for the pot you need at the moment. What do you think about the idea?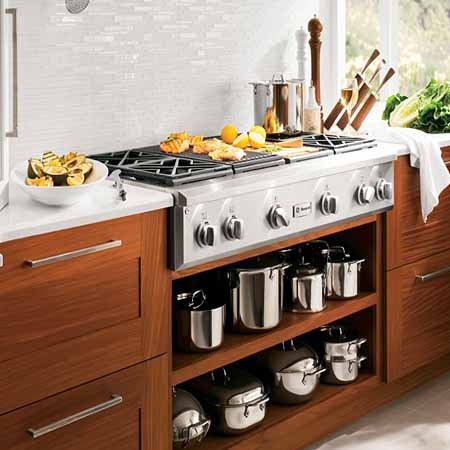 It will be great of you could get custom-made drawers because in this way each pan and pot will have its place, and you will be able to locate them immediately. If this is to expensive for you, you can try and separate the areas in the drawers by yourselves. It will be an outstanding DIY project that will help you a lot!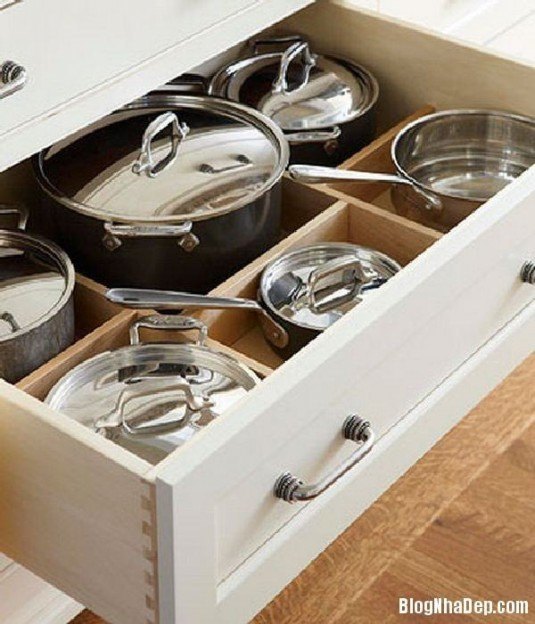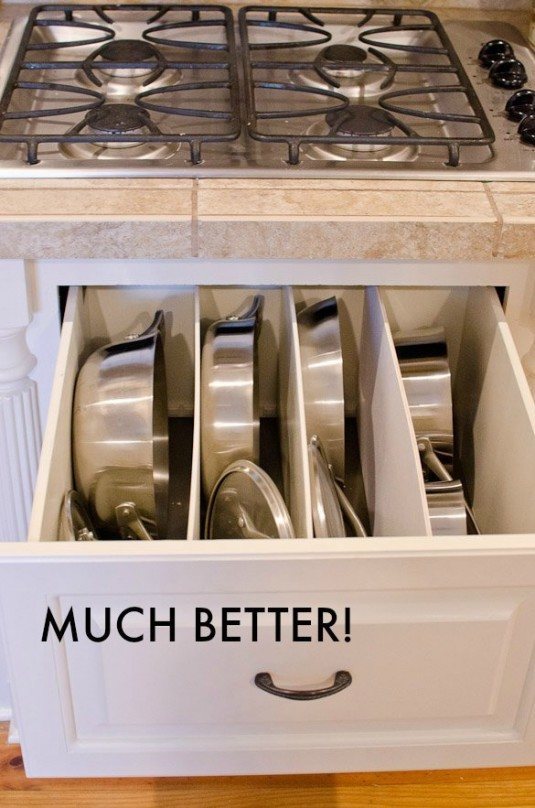 There are some metal displays which can help you keep the pots and pans in order too!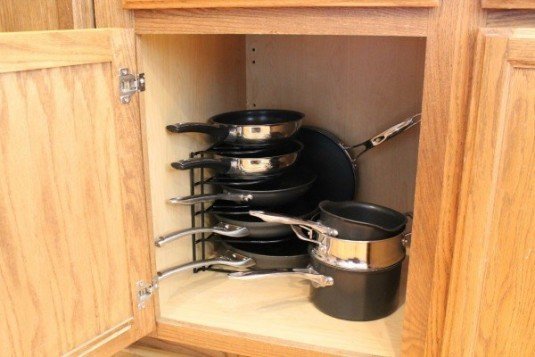 Mos of the times the lids get forgotten in the organizing rush, but being able to match them up quickly with the pot you choose is important for convenience while cooking. This storage idea below is excellent for storing both the pans and their lids!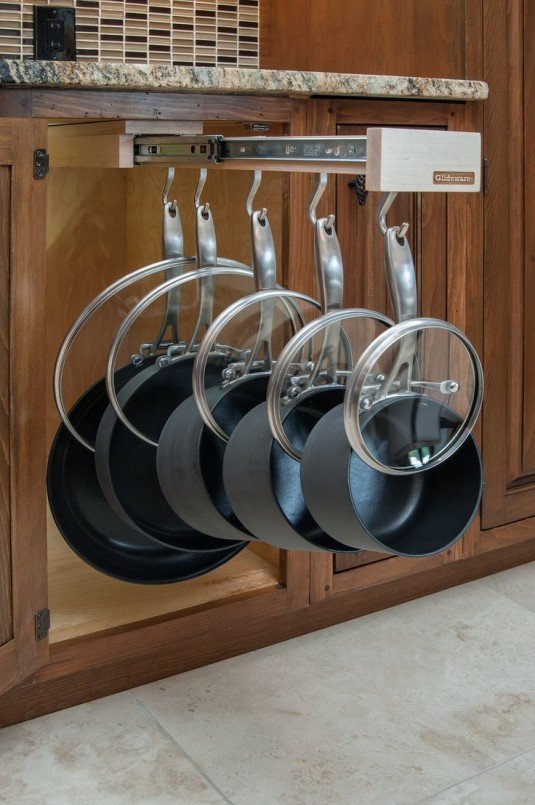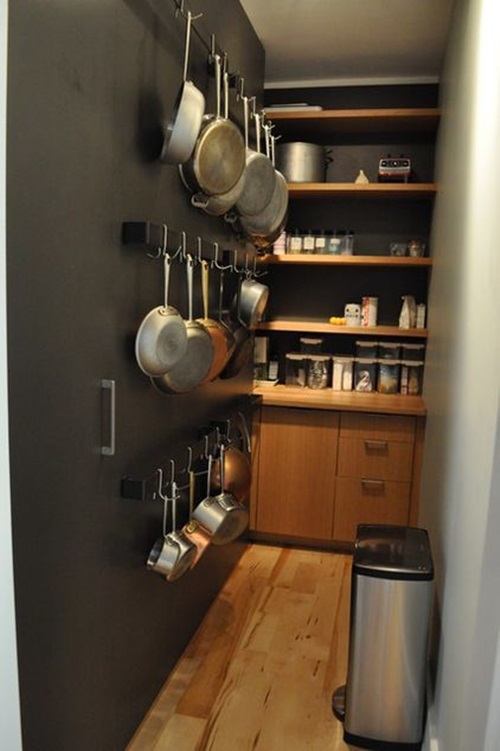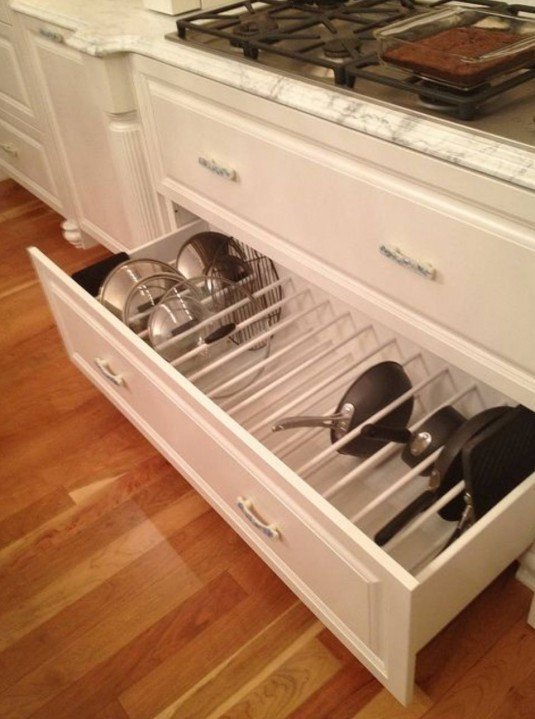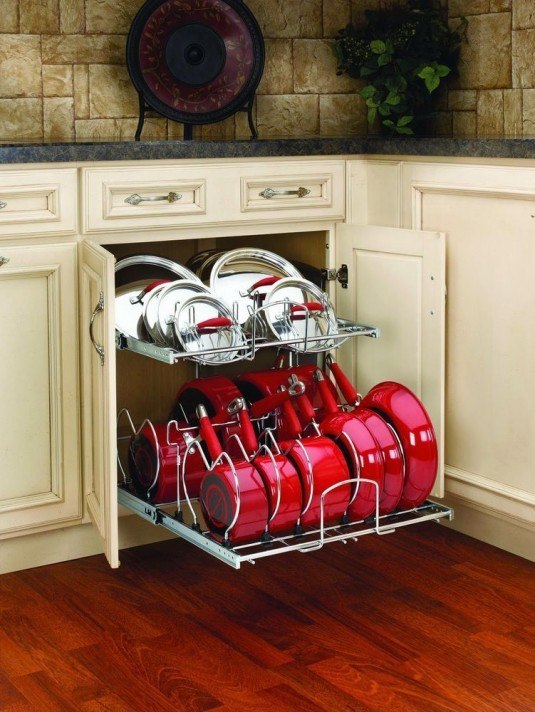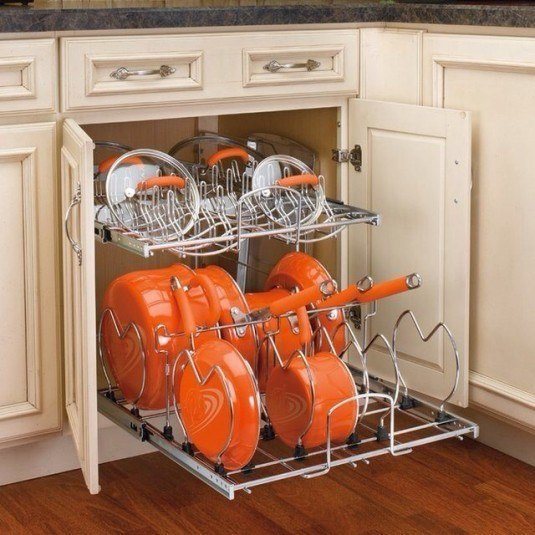 What do you think about the storage ideas that you saw here? Have you already chosen a method that will get the job done? Which one will fit best into your kitchen? I would love to hear from you, so make sure you let me know in the comments below! Thanks for reading and enjoy the rest of your day!