Hey my lovely people! How are you? I know that you like making diy projects in your free time, so for today I have made you a wonderful collection of "12 Smart Ways to Reuse Your Old Books". Are you excited?
By reusing your old books, bottles, tires, computers and other items, you can save a fortune, create an interesting and very useful project for your home and improve your diy skills and techniques. The projects that you will make will look alike those in the stores, so don't hesitate and go ahead and try to reuse the old books.
SEE ALSO: Creative and Innovative Book Storage Ideas You Have to See Now
If you are a bookworm, you should not miss them! All of them are very creative and innovative, and can be made in just in a few minutes. Some of them will make your space more beautiful and comfortable, while some will make your life much more easier. Let's check them out and draw some inspiration. You may find your next project here, who knows. Enjoy and have fun!
Bring the nature in your home by creating these amazing book planters.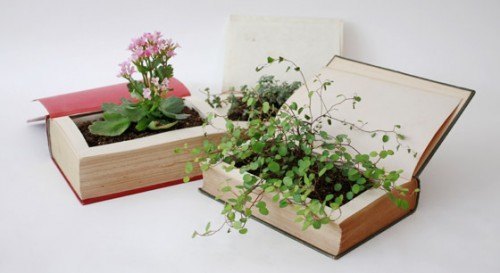 You can  beautify your hall with a small table like the one below. It looks lovely, isn't it?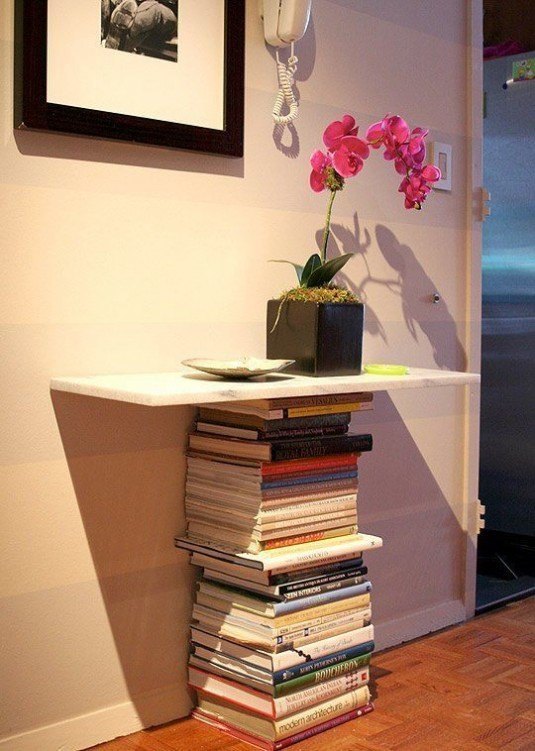 By creating this box below you will always know where the remote control is!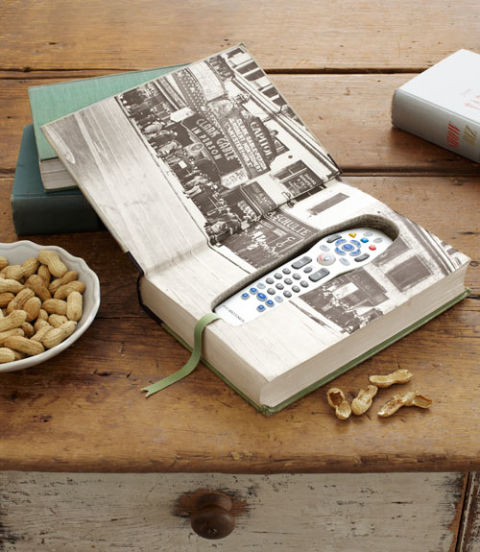 If you are searching of a storage solution for your jewelry, then you should definitely see this jewelry box below. It is awesome!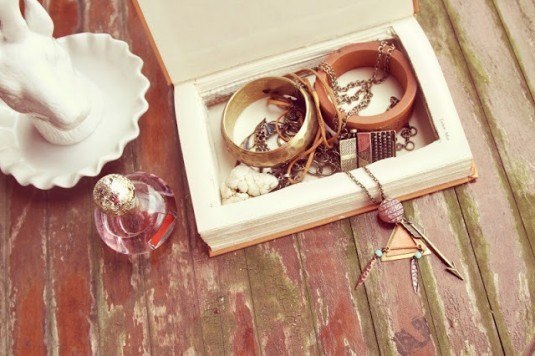 Organize your desk in a couple of minutes with this easy to make pencil holder.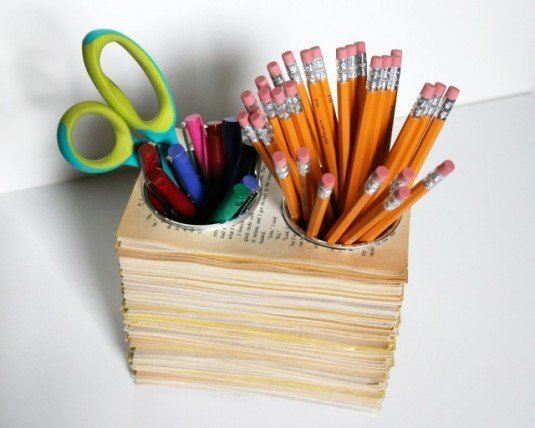 You can even make a more fun one! See this flower shaped pencil holder and make it for your kids.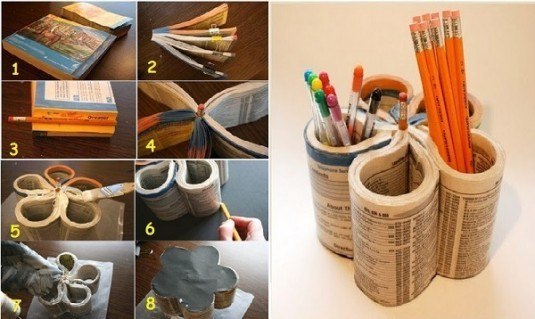 Every lady should have a beautiful clutch that will fit perfectly to every outfit. You can create a unique and very lovely one easily and quickly!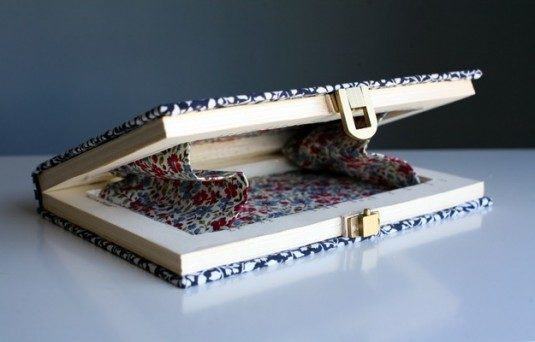 The lamps are always the best choice to improve the look and feel of your space and now you can give a new look to your table lamp with some old books.
You may have never thought that it is impossible to make a cell phone charging station at home, but it is! You can turn your old books in this magnificent project in less than a half of hour.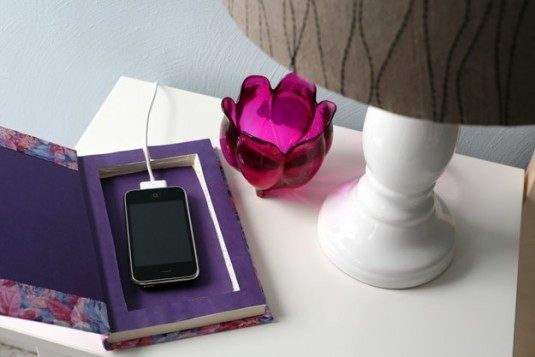 Paint your books white and put them near your bedroom – you will have an elegant nightstand in no time! I love this idea, because it is very cheap and easy to make!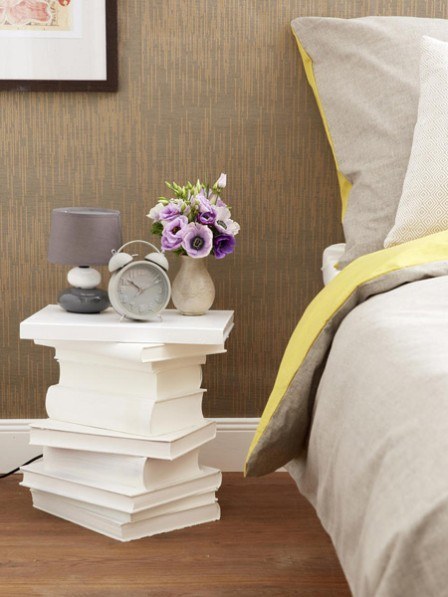 A coat rack can also be made at home, easily and quickly. Take a look at the idea below – it's very creative and innovative!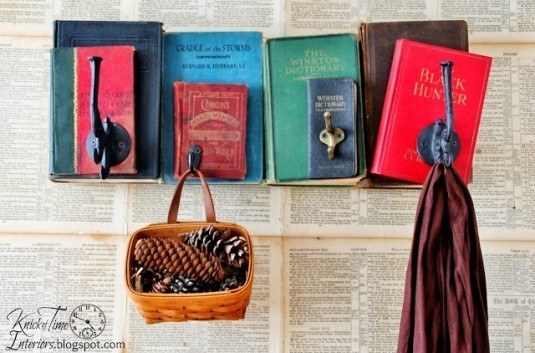 You can give a new look to your whole bedroom by creating this cool headboard. You don't need to spend a fortune on a new headboard, but hang your books on the wall and enjoy the time spent in the bedroom.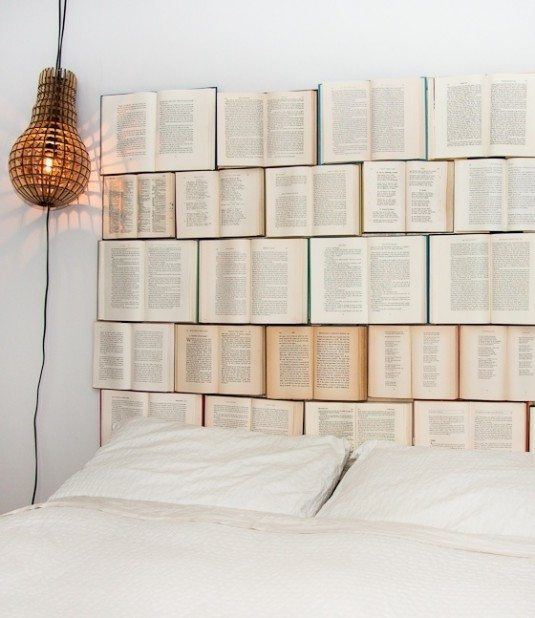 What do you think about these ideas? Feel free to share your comments below!
Thank you for reading! Enjoy in the rest of your day and don't forget to stay up to date with the content of Karma Stream!