The process of decorating your new apartment is really difficult because there are so many things that you need to buy. First, we get the most necessary furniture pieces and leave the small decorative items for later. Now, that should not be the case since here I have collected for you some smart DIY projects that will inspire you to make some amazing decorative items that will create a visual interest in your space. Scroll down and see the Cheap And Easy Wall Decorations That Will Amaze You. You would be able to make them in no time for very little money. Check them out and make your picks!
SEE ALSO: Comfortable and Creative Homemade Wall Hooks
You can decorate a wall by making it striped in black and white. It's an amazing idea that will make an accent wall in the room that will attract the attention of everyone who comes in your home.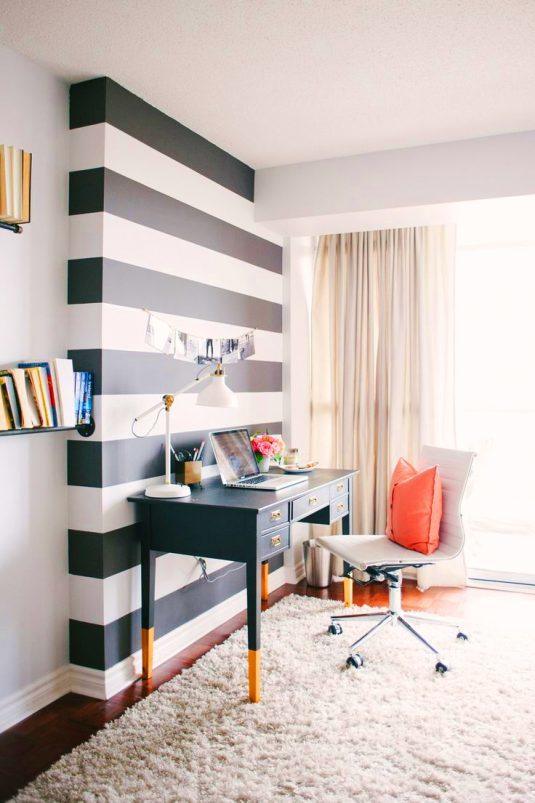 We all know how bring cables can be, but if you have a long cable, think creatively and have fun by creating a skyline out of it. Outline as many buildings as you can for a greater effect.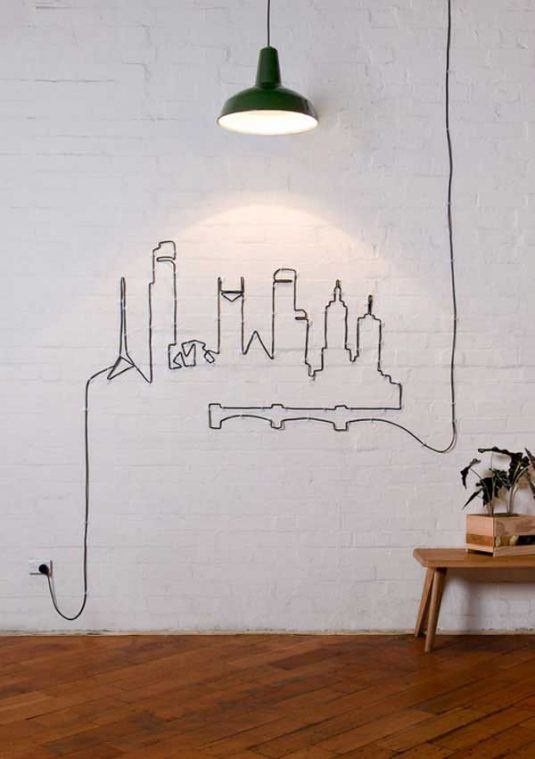 The geometrical shapes should be on your list for DIY decorations. They are a stylish addition to any home, and can either be hung on the wall or used to decorate any empty desk. The choice is yours!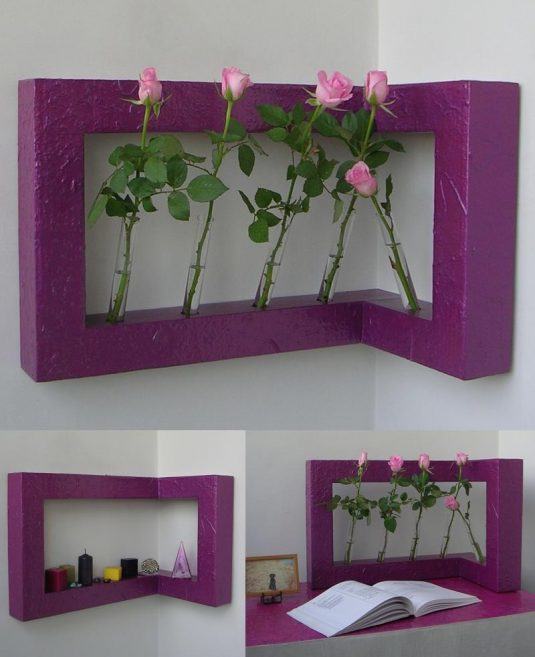 The blank wall in your home can be filled with your favorite quote. You just have to go to the store, find it and stick it to the wall. It won't cost you much money and your wall will look astonishing.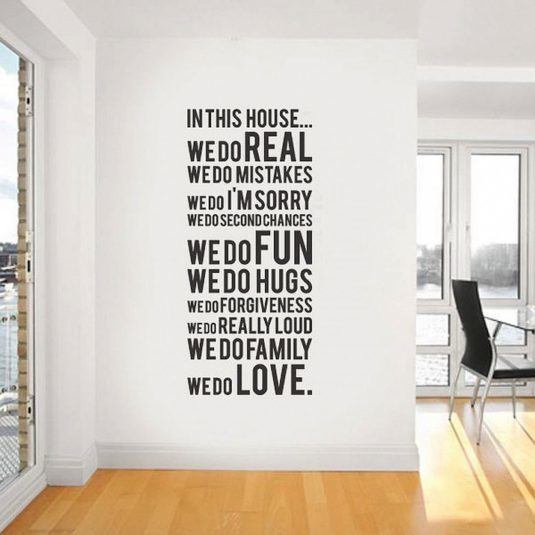 The empty corner in the room can be a little bit tricky but with the library design below you will fill the space in an awesome way. This is one of my favorite designs so far, and I can't wait to recreate the look. What about you?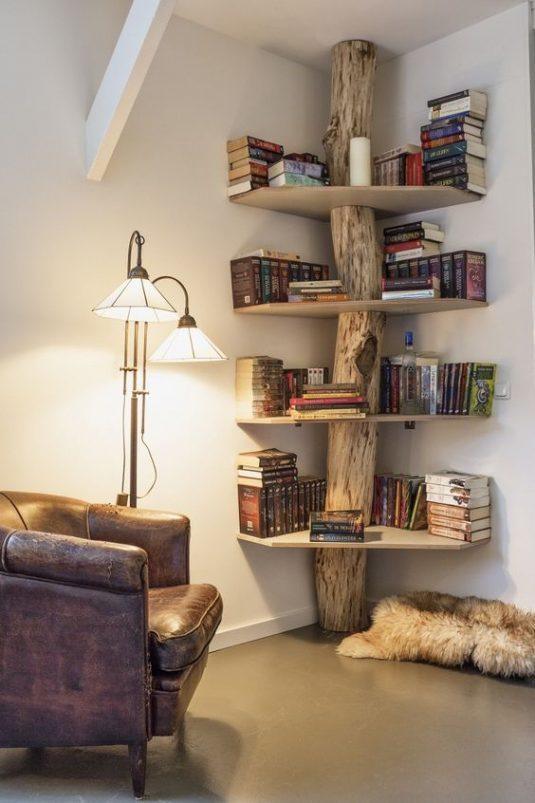 Use magnets to turn the toy cars into cool decorative items. If you are a fan of cars, you are going to be fascinated with this idea. How do you like it?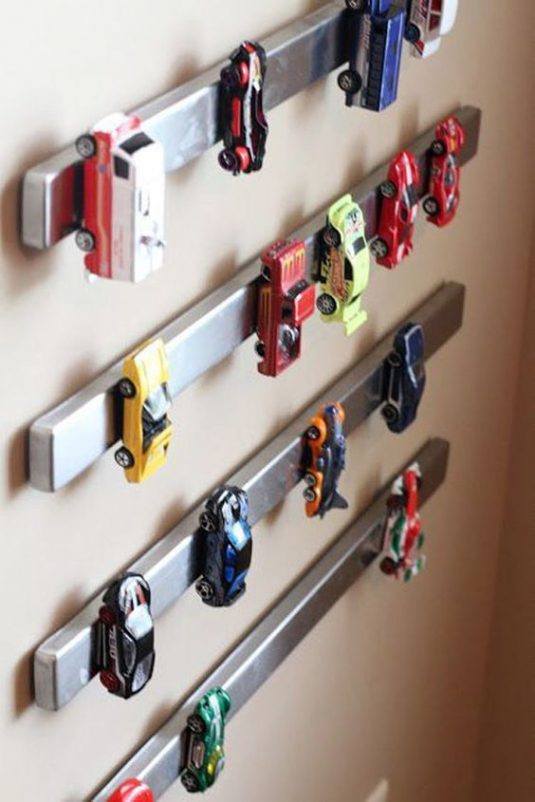 Have you ever thought that the tin cans can in fact be used as wall decoration items? Check out the caviar tin cans which break the monotony of the room and tell me what do you think about the idea? Are you going to use tin cans as decoration?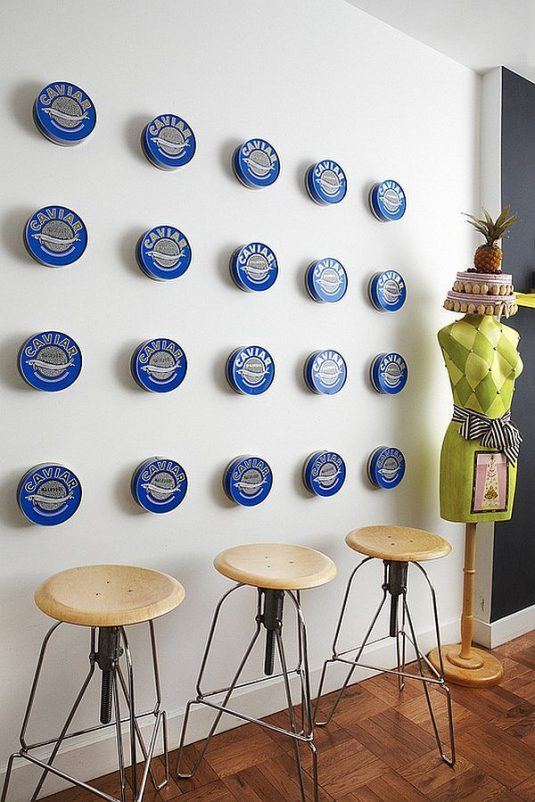 A branch and yarn are going to help you make a wonderful DIY wall decoration. Can you already guess how it's made?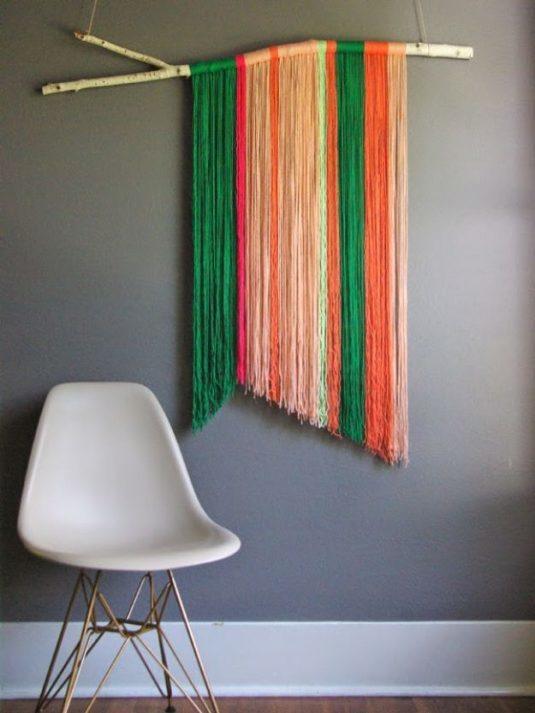 The paper flowers will make the atmosphere in the room fresh and bright. Go ahead and make some paper flowers for your dining room!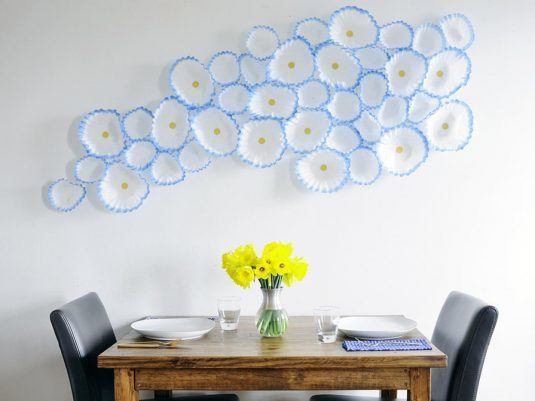 Create a photo collage to fill the empty space in the wall with some great memories!  Which is the DIY project that caught your eye the best? Let me know in the comments below!