Good day people! Today I have a post that all the do-it-yourself enthusiasts will absolutely love. If you are in the middle of the decorating process, then there are a few nice additions. How about making your own ornaments? This is a fun and affordable way to decorate for the holidays. So, be sure to check these DIY Christmas ornaments!
See also:
Super Easy DIY Christmas Decorations That You Have To See
Unicorn ornament
Girls will fall in love with this one for sure! A unicorn ornament will be a nice addition. Take one transparent plastic ornament and stick glitter to it. Add the details and it is ready to go!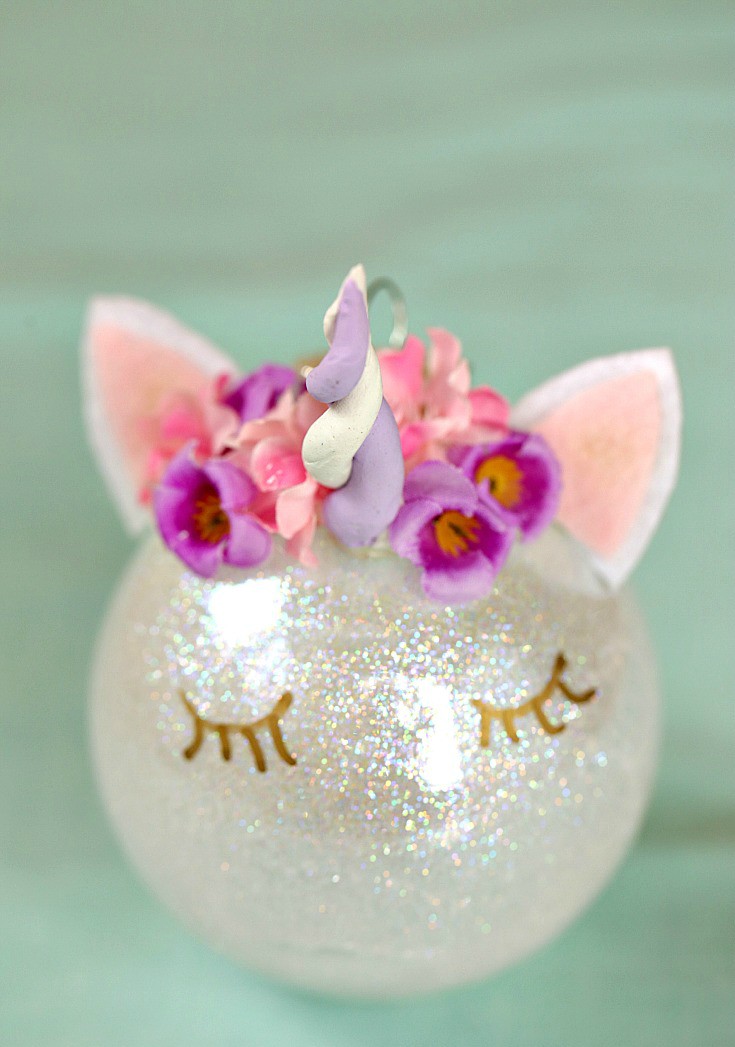 Santa's sleigh
Recycling is a nice idea. Using Popsicle sticks, you can create some cute sleighs for your tree. They will look so adorable!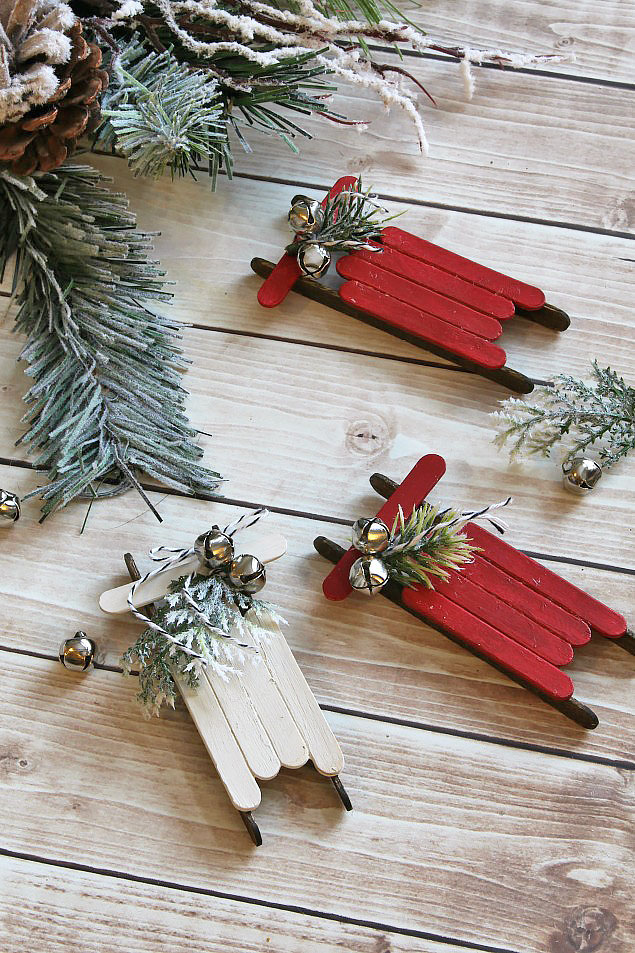 Ribbon Christmas tree
If you are not so crafty, then this is a good solution. Even kids can do it too! Tie decorative ribbons onto a stick. Cut the sides so you will end up with the tree shape!
Stick trees
Don't you find these ones adorable!? This is another idea with popsicle sticks that is worth trying.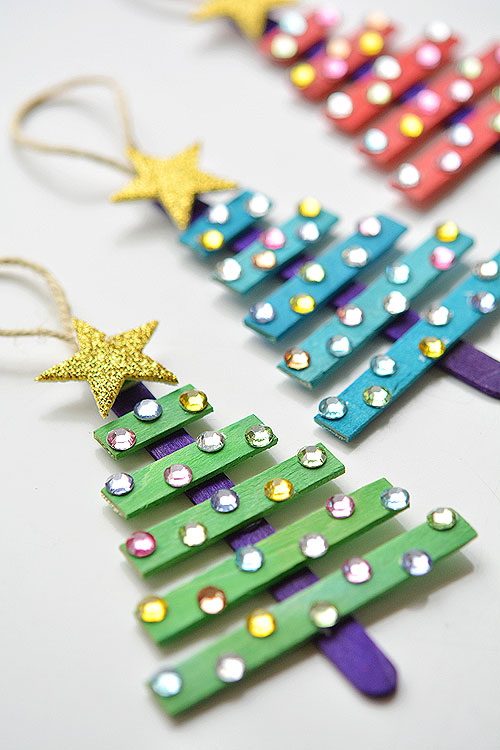 Stuffed ornaments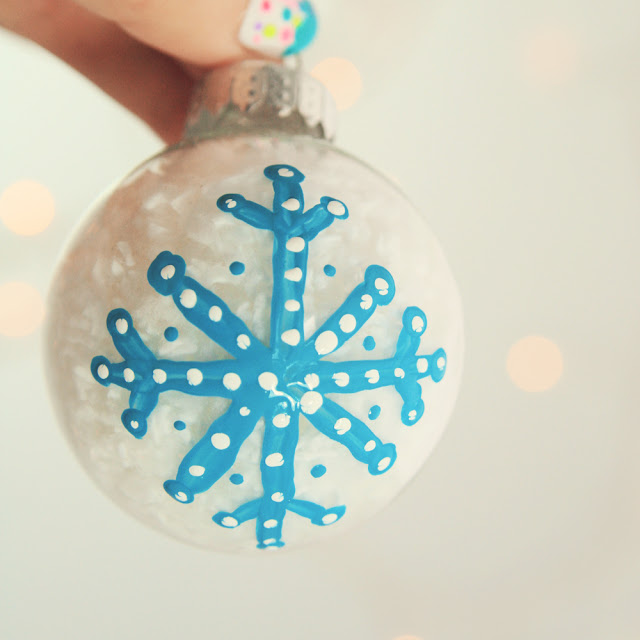 Metal wire stars
These ones are so affordable. Using cheap metal wire you can create cute stars for your Christmas tree.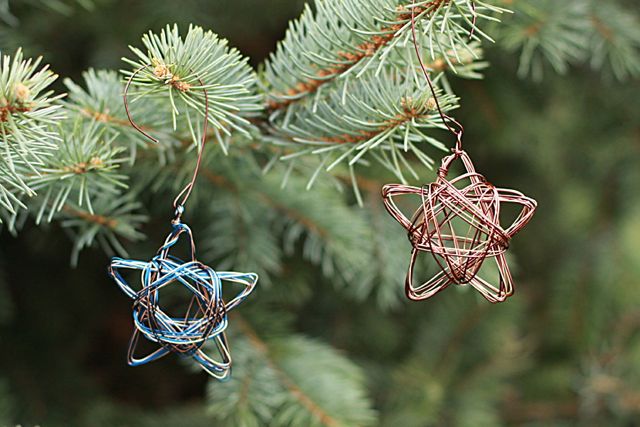 Jar lids into ornaments
Do not throw those old lids! They can be so helpful. Cover them wit fabric and interesting shapes.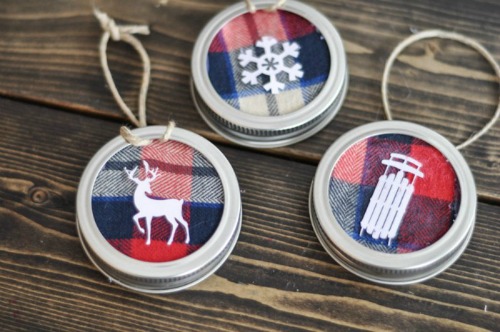 Wood cuts
If you love to play with rough wood, then this is the perfect DIY project for you. Do not forget the ribbon!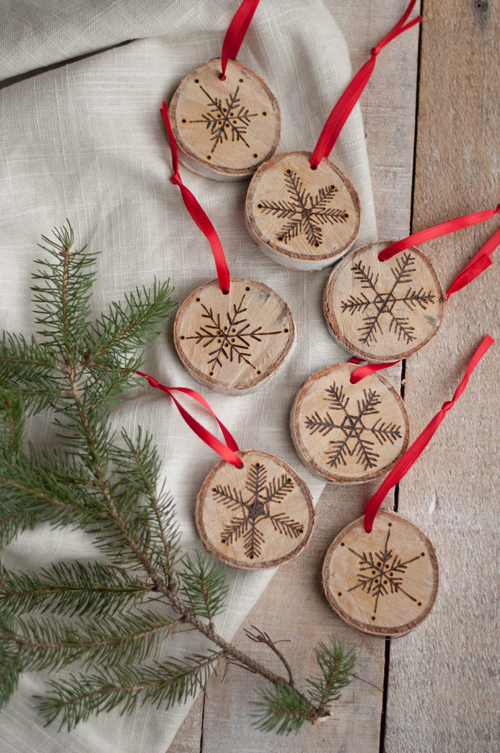 Cupcake ornament
How cute is this one?! Cupcakes can be an excellent addition for Christmas. But not only on the table. These ones will make your tree pop!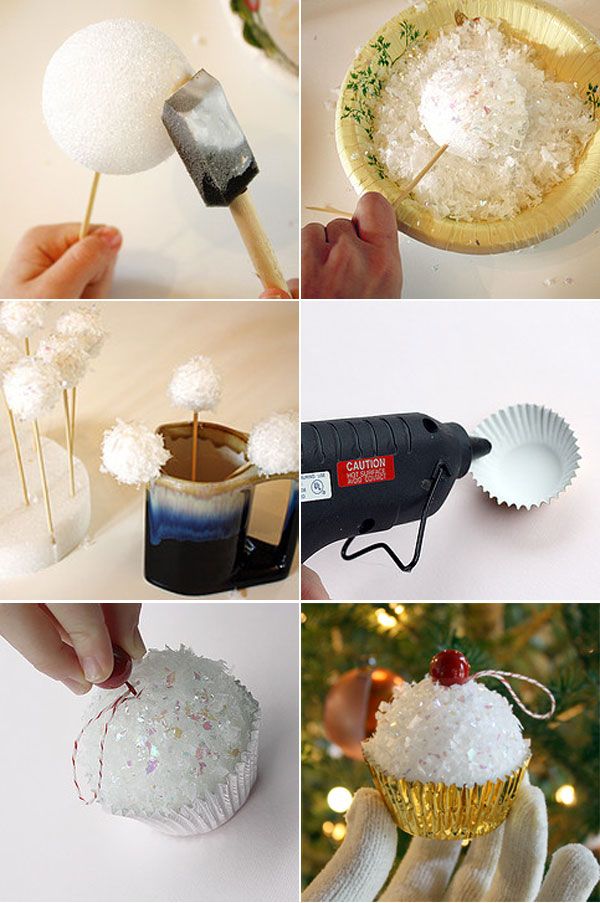 Tiny trees made with cinnamon
Cinnamon is a nice addition to your decor. And this is one great way to do it. Stick three branches on a stick  and you have a tiny tree. Finish with buttons as ornaments!