Good day my karma streamers! Are you enjoying the beautiful day? Today I have an amazing post. I bet that gardeners will love this one. How about making a DIY fairy garden? It will bring some magic in your outdoor space. Check the stunning ideas that will blow your mind!
See also:
Tiny Teacup Garden Ideas That You Can Make Right Now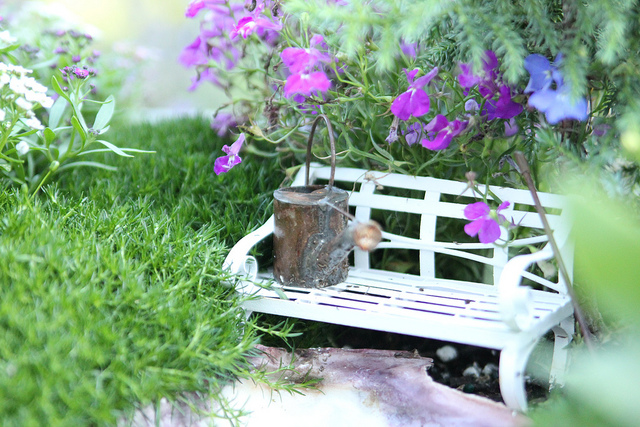 I bet that you would love to have a mini  fairy garden! It will look so cute, and put a smile on everyone's face. And kids will absolutely love their fairy garden.It is a nice addition for every garden. And the best thing is that you can easily make it. What's better than that?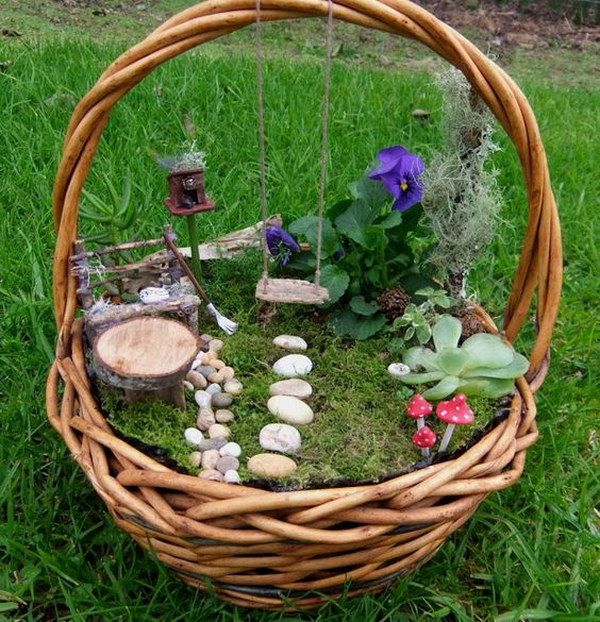 So, where to start from? First, determine the space. You can create your fairy garden in a corner somewhere. Or, if you don't have enough space you can put it in a large container. Determine what would be the best option for you. You can go for creative solutions, such as a fairy garden in a basket. Use your creativity and find the most unique way to make it!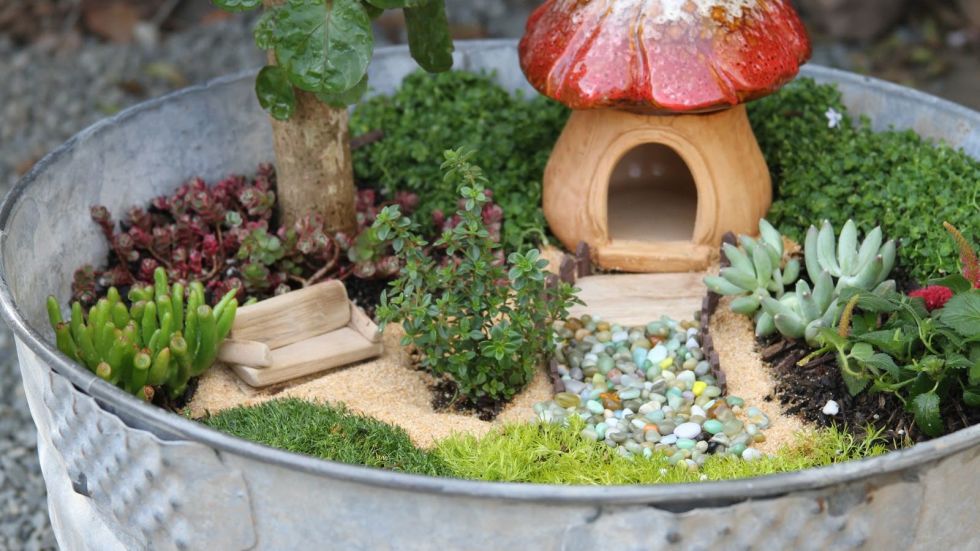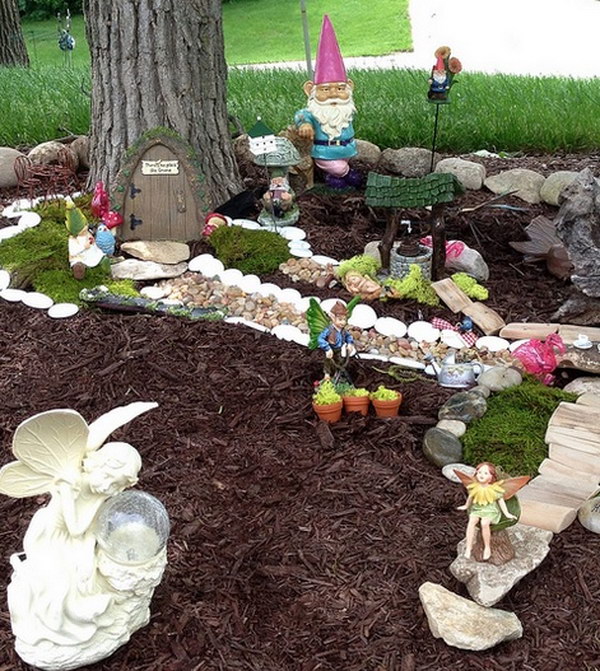 What is the most important thing to consider when making it? Go mini with everything. The point of fairy garden is to have a miniature replica of everything. Plant the smallest plants that you could find. Add some additional decor. And make sure everything is tiny.
Use children toy figures  for the fairies. These ones will look so cute.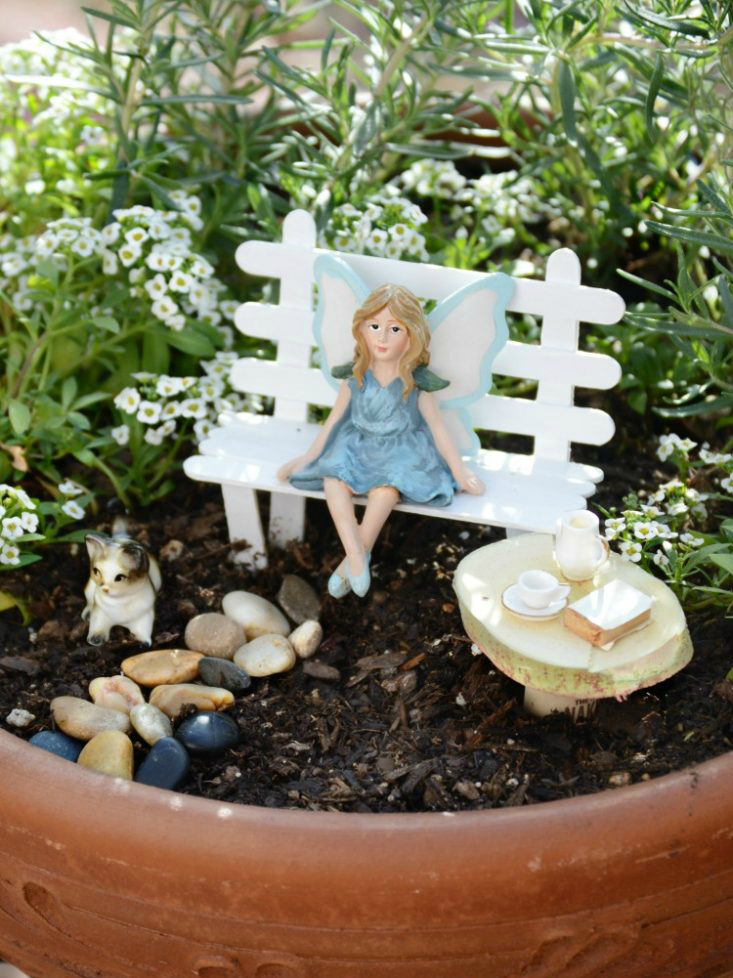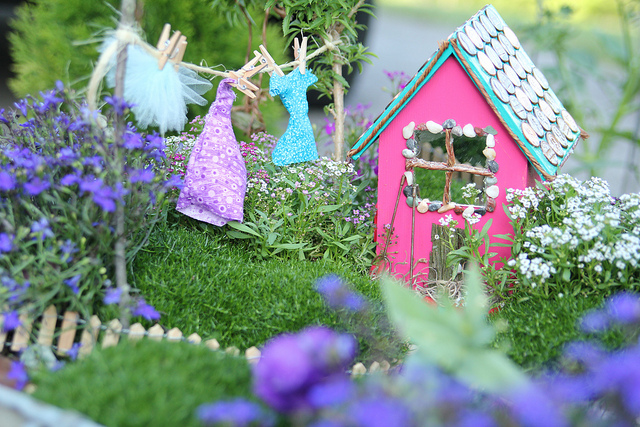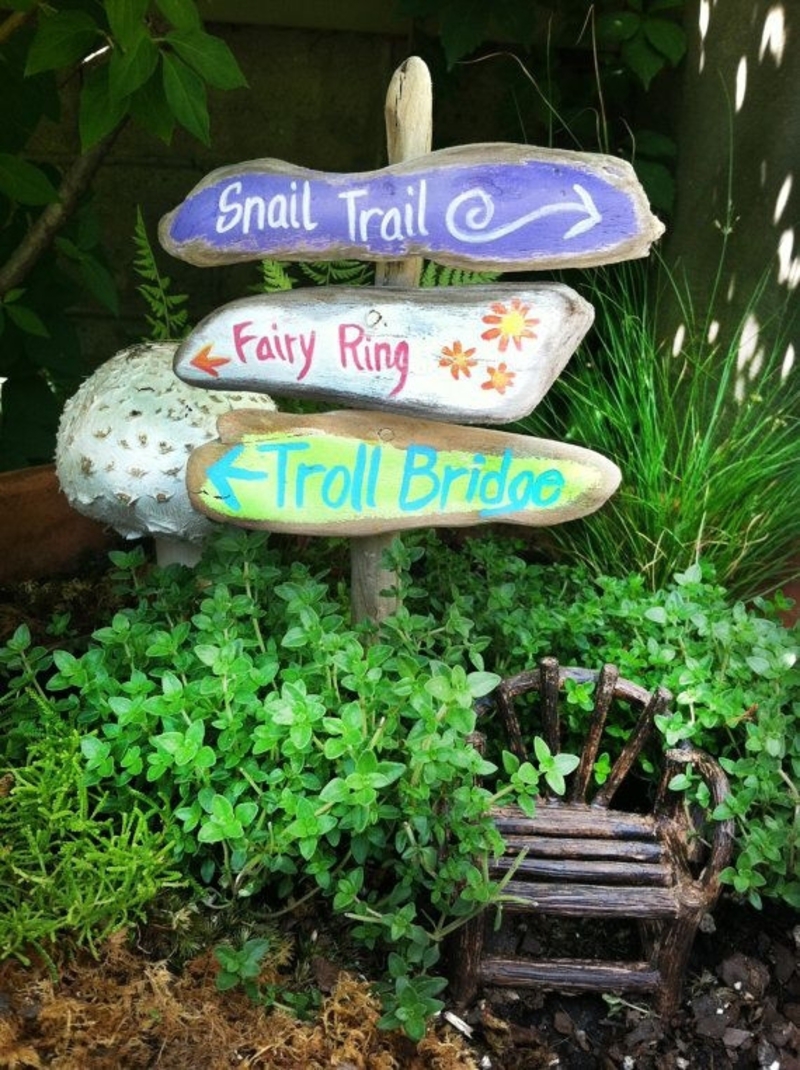 For the finishing touch, add tiny furniture for your fairies. Here is one smart trick: use Popsicle sticks to make furniture. You can create a chair and a bench. Pretty smart!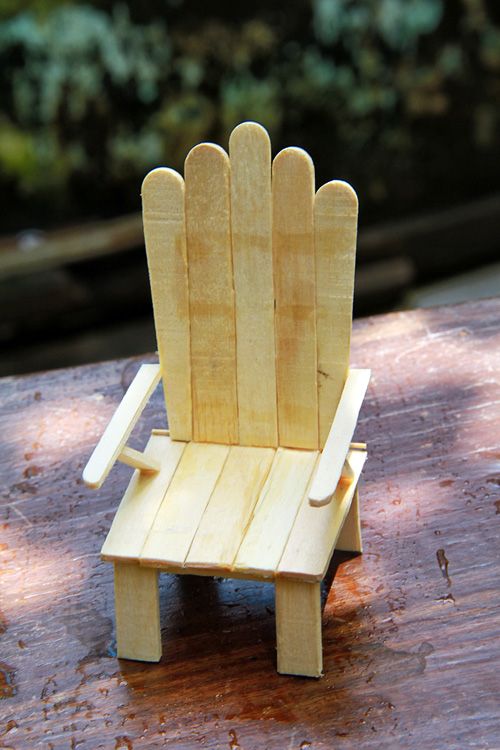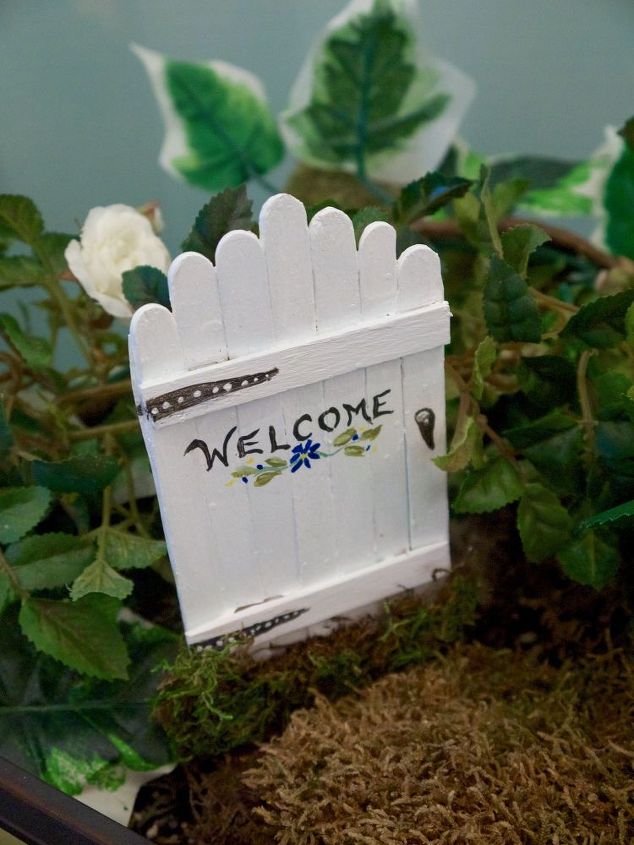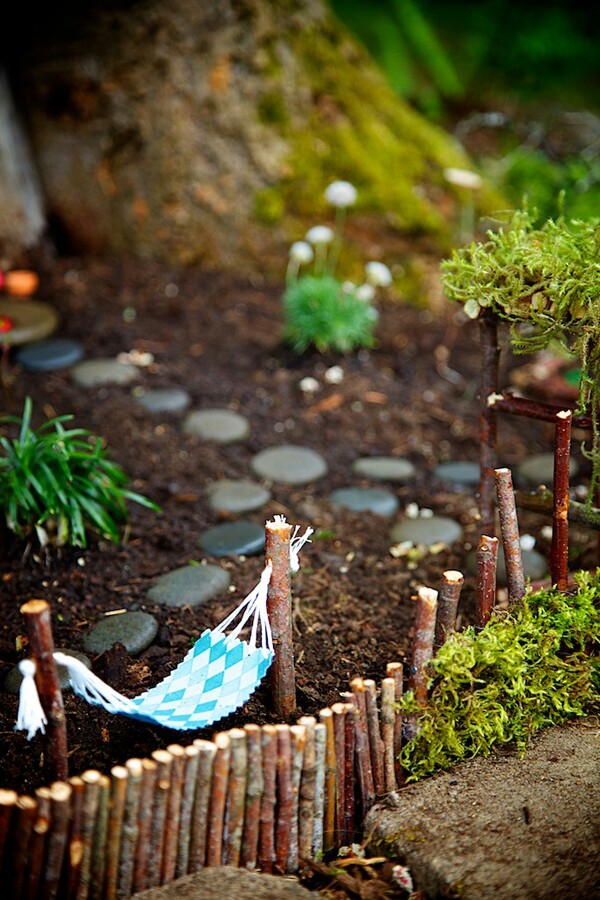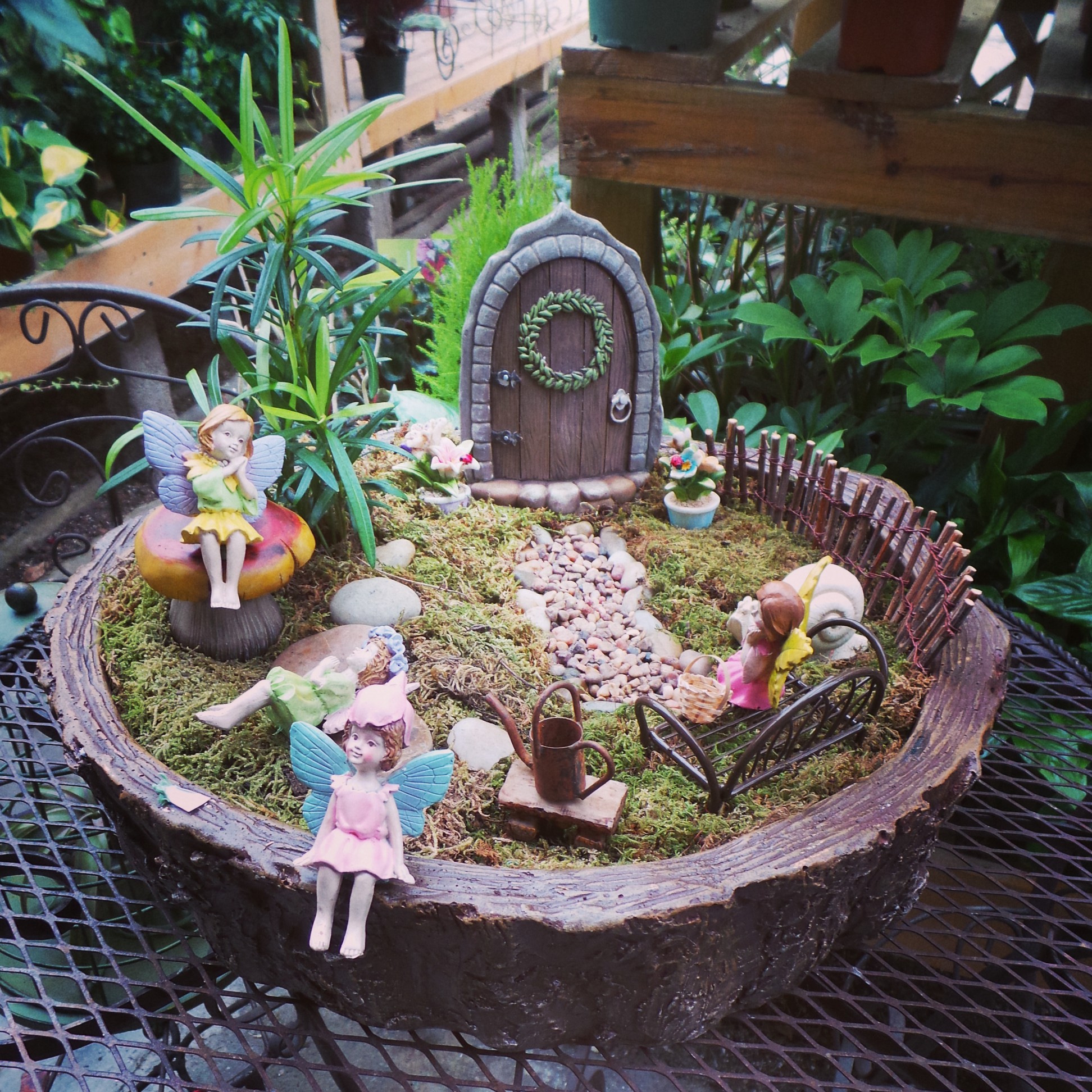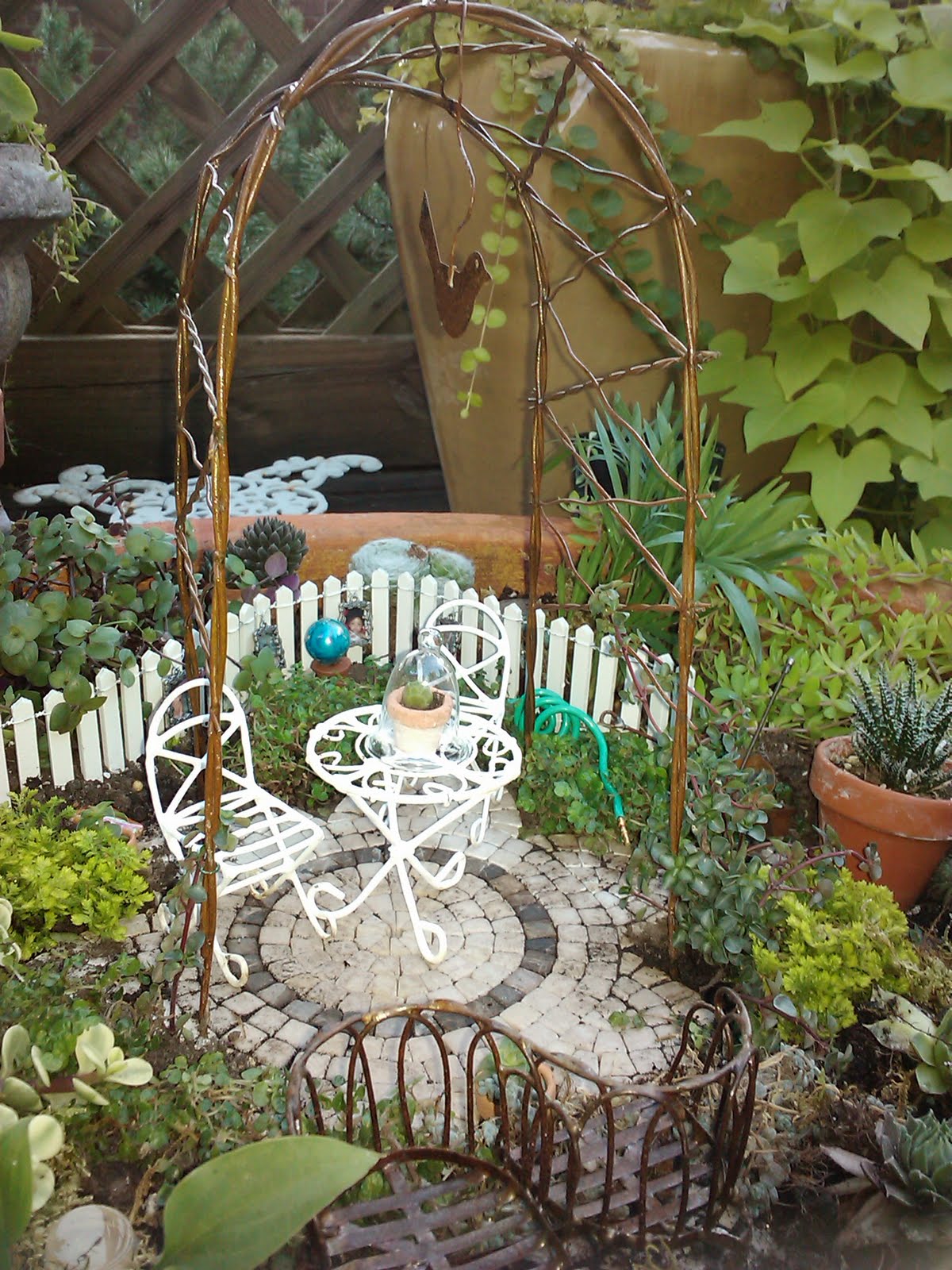 I bet that you have fallen in love with the idea of having a fairy garden in your own garden! It is a nice way to add some daze to your outdoor space. What do you think?