Decorating your home with plants is always a good idea. And doing some unusual planters is the thing that will bring some magic. Does making a mini garden sound like a good idea to you? It sure does to me. I believe that you will try this idea.  If a teacup garden sounds like a challenging DIY project, then check out these cool ideas and get inspired!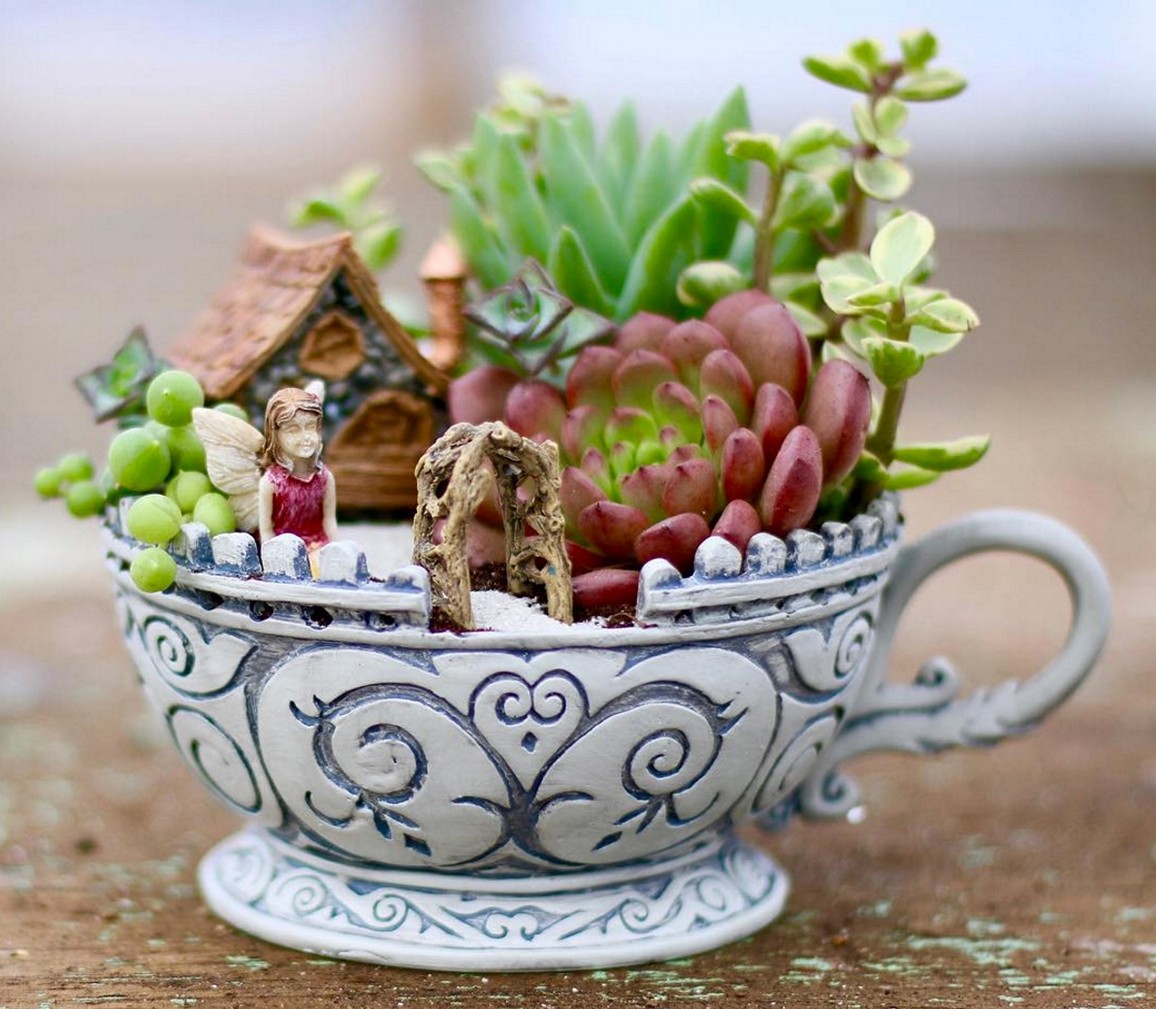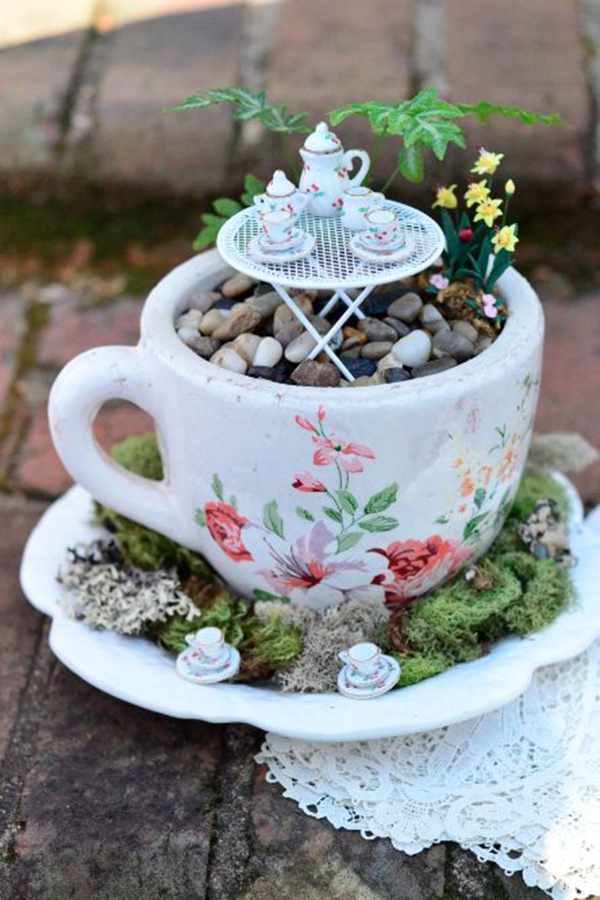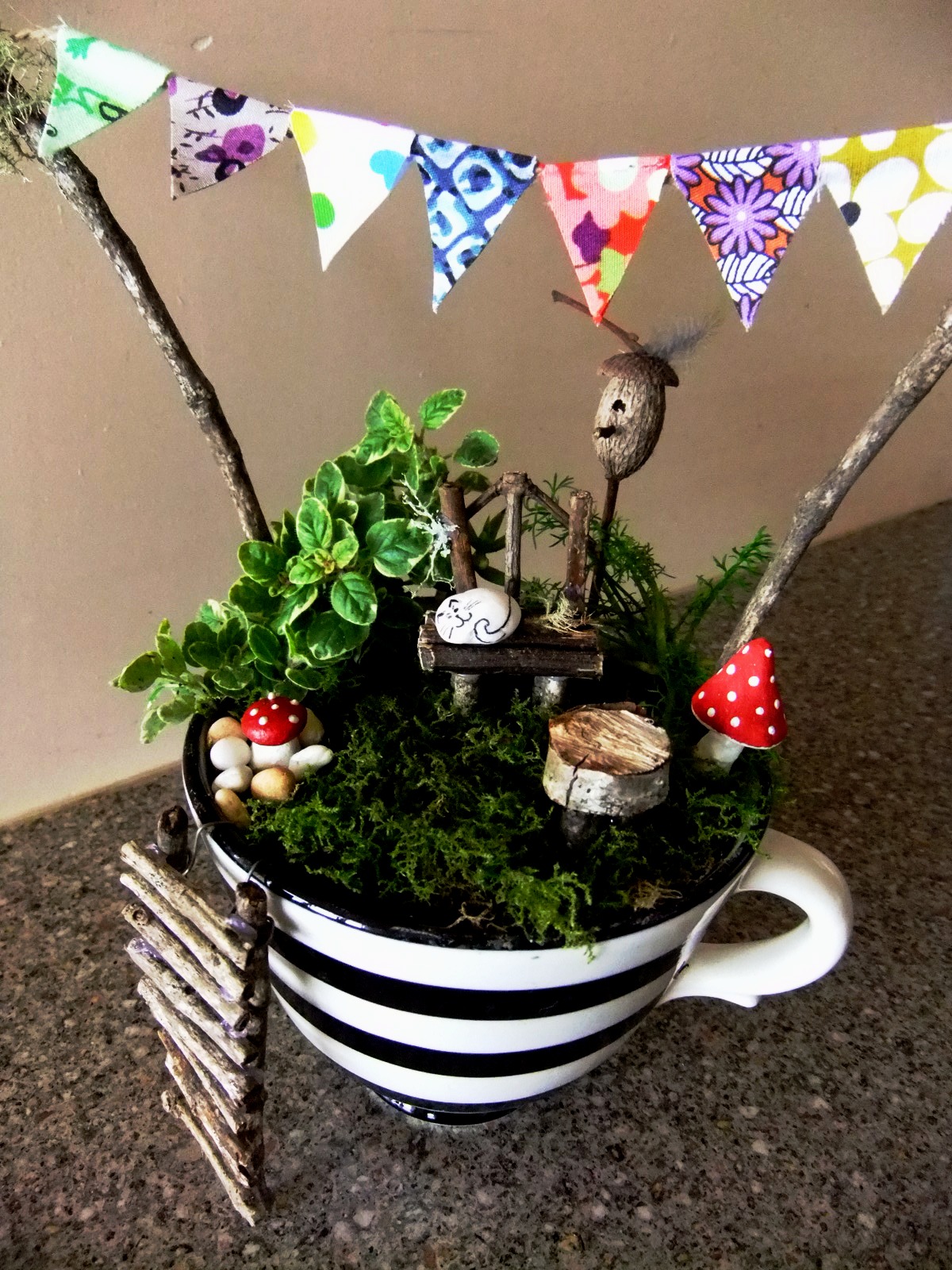 Seems like these teacup gardens are looking gorgeous. The best part is that you can easily create one for yourself. Or maybe, you'll fall in love with them and make a few. First, choose a pretty and decorative cup. Recycle an old one that you are not longer using.  Fill the cup with soil and start planting. You can use various things, like: moss, succulents, cactus, decorations, tiny furniture, pebbles, and even figures. It is up to you and your creativity to create your piece, with adding your own personal note.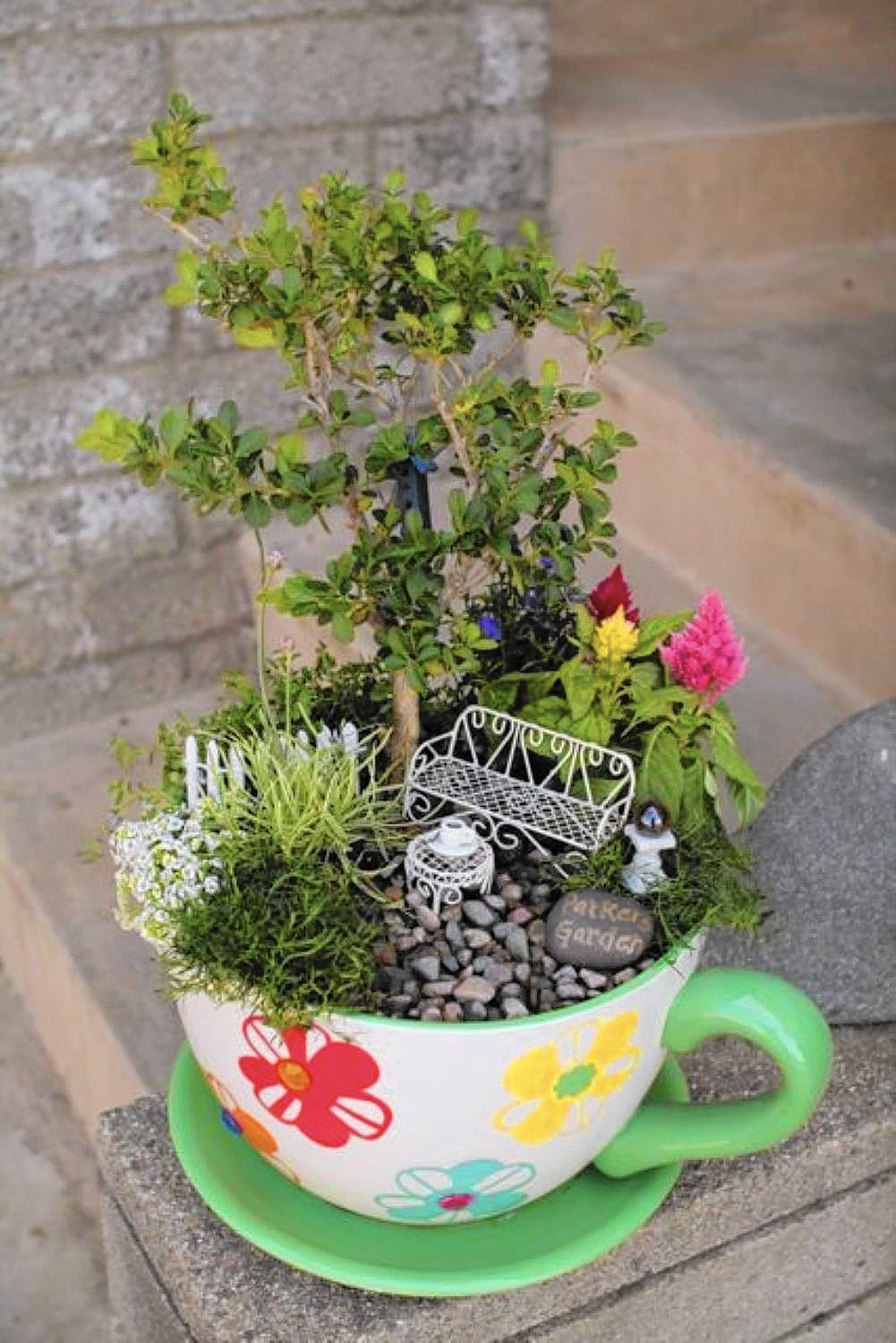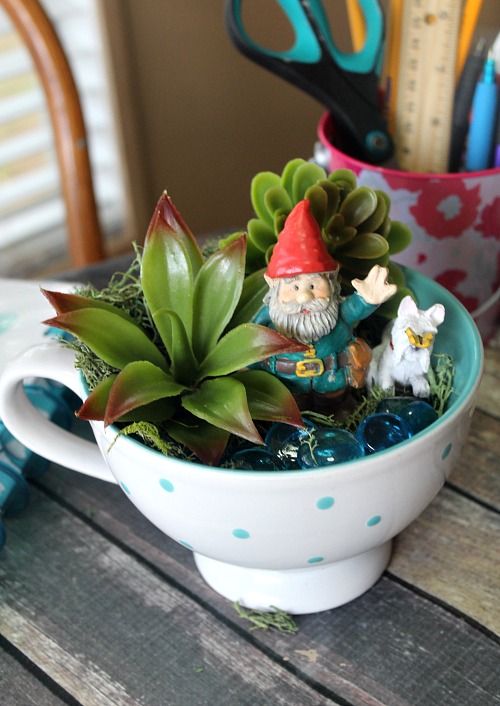 See also:
Dazzling Head Planters Will Add Some Fun To Your Garden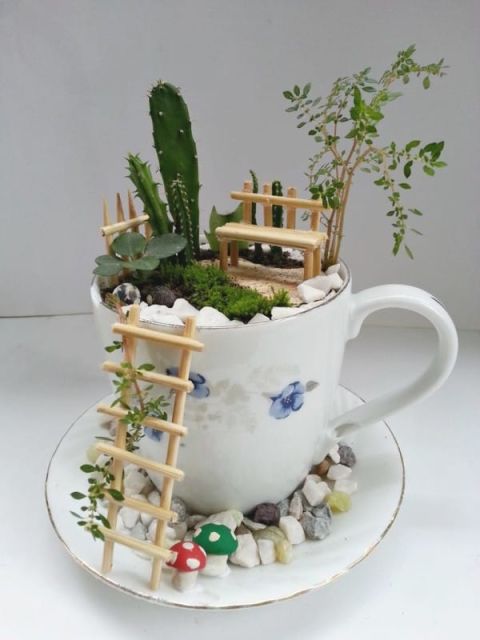 This project does not require special skills. As you can see on these photos, you can get creative with creating your own. This is amazing decor for your home or garden. You can put it anywhere. it is small, cute, and will be loved by everyone for sure.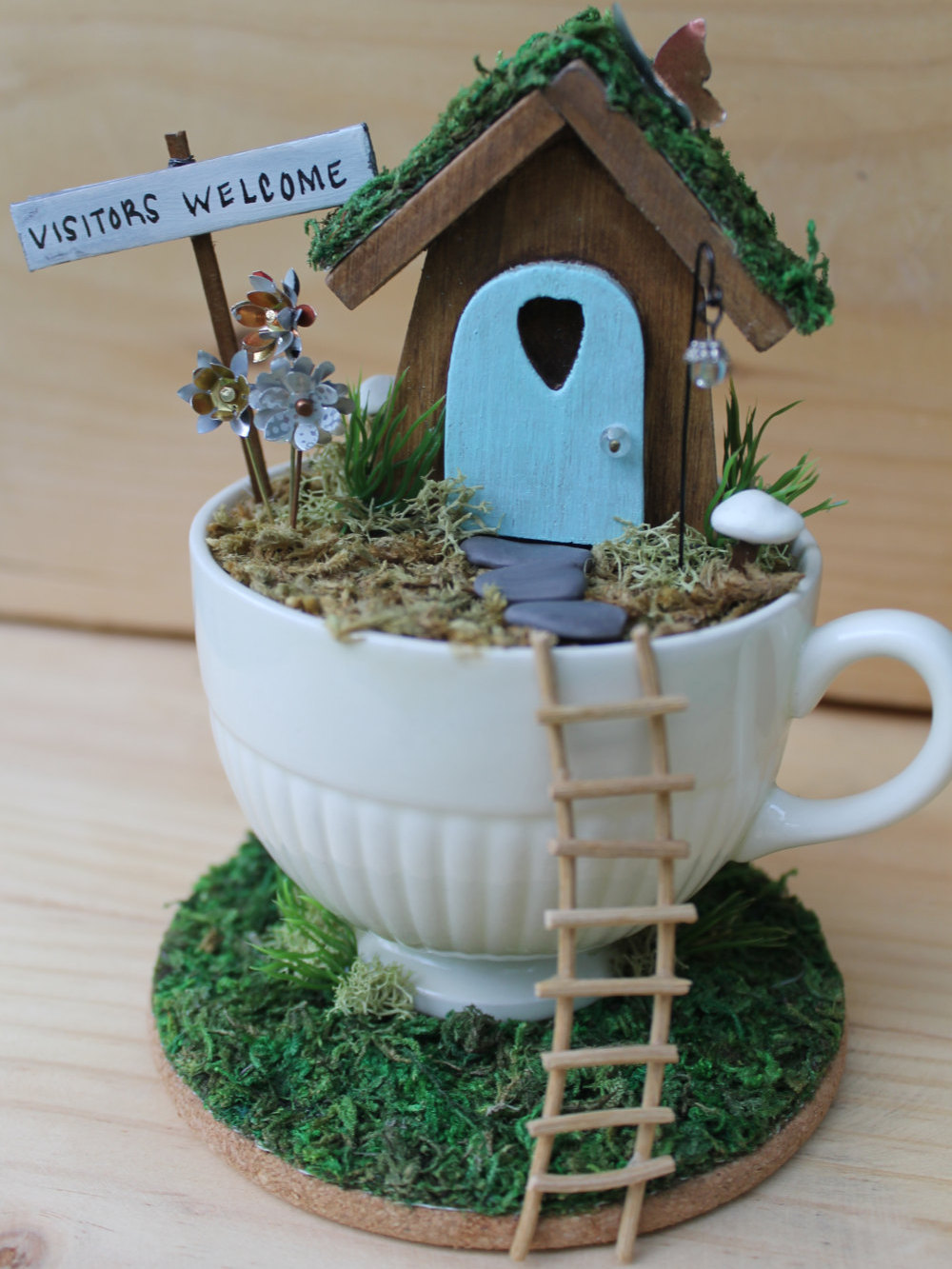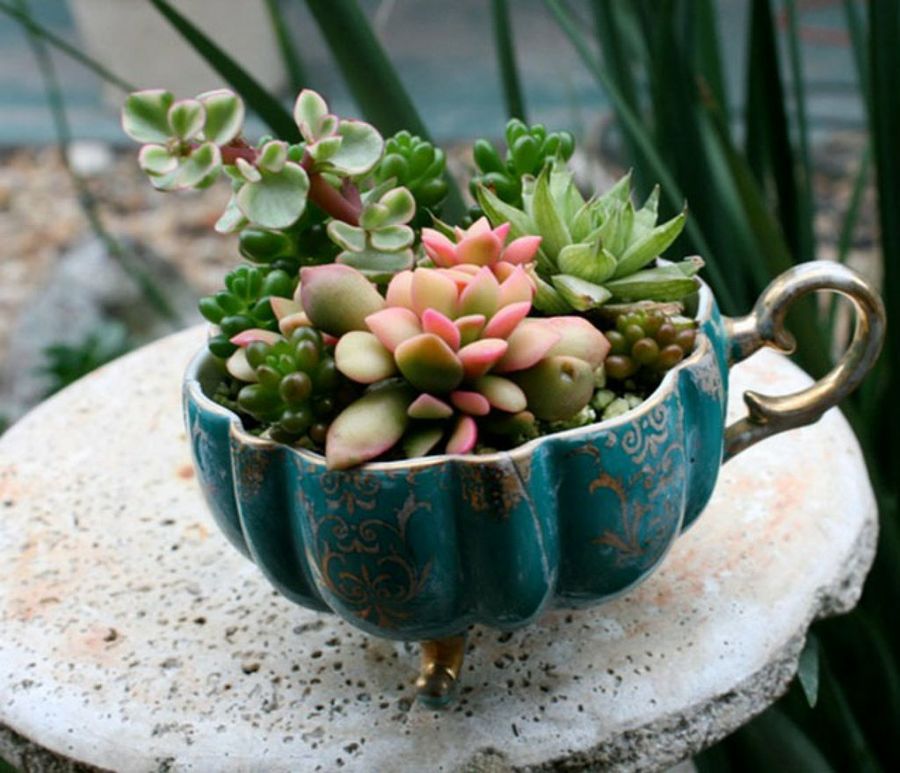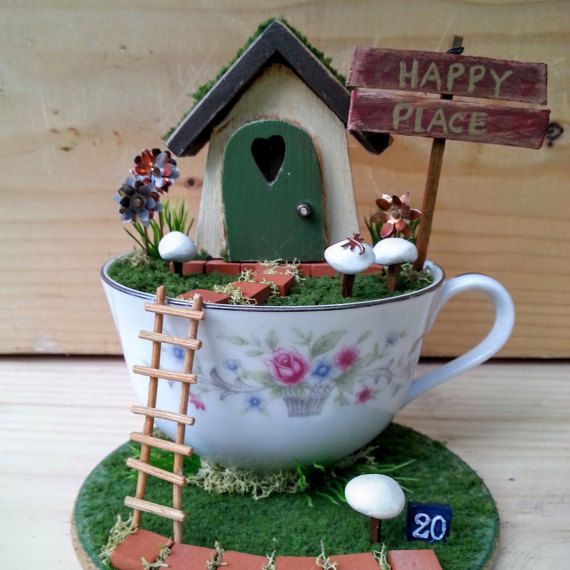 Wow! Don't you think that these ones look so cute? Incorporating a tiny table with chair will make your little garden look outstanding. It will look like a fairy tale!