Looking for some wonderful ideas for decorating your bathroom? We always bring you only the best ones. Have you ever thought of placing an eye-catchy rug, which is not for there? This is one trick that will give a whole new look to your bathroom. So, check these Bathroom Rug Ideas and let it bring charm in one unexpected place!
See also:
Bold And Colorful Rugs That Make A Statement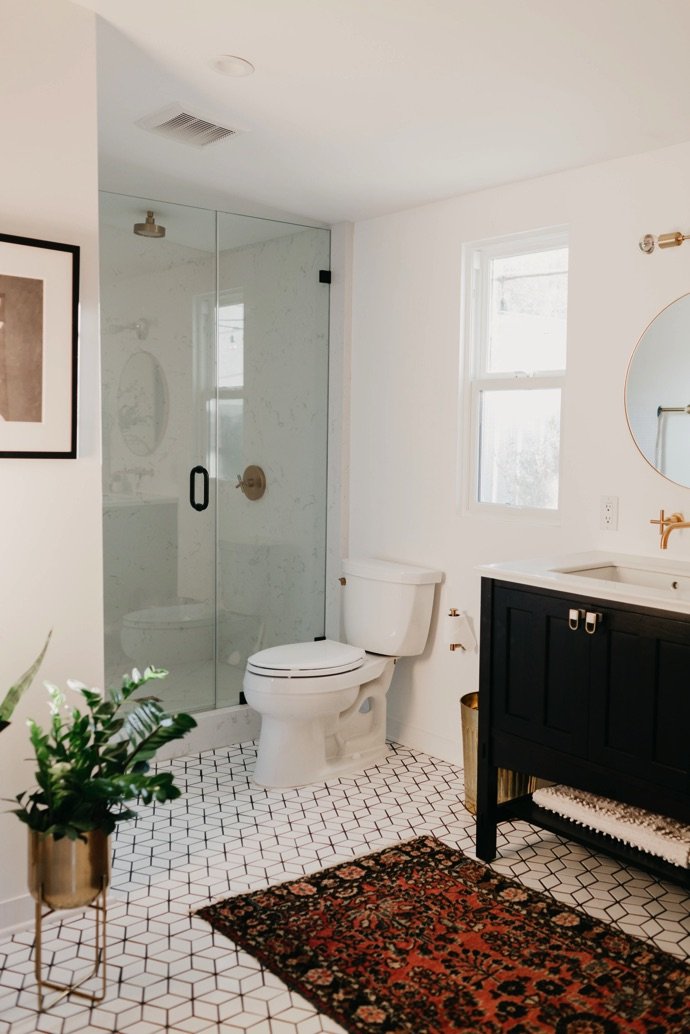 How about adding a colorful rug to your bathroom? This sounds like a great idea. Decorators are using this little trick to make the bathrooms stand out. And it seems like a pretty smart one. What are the benefits from decorating your bathroom with a pretty rug? We have divided them into functionality and aesthetics. A rug will bring warmness and protect your feet from the cold tiles. There is nothing worse than having to walk on cold flooring. Luckily, the thick and warm rugs will help you with this one.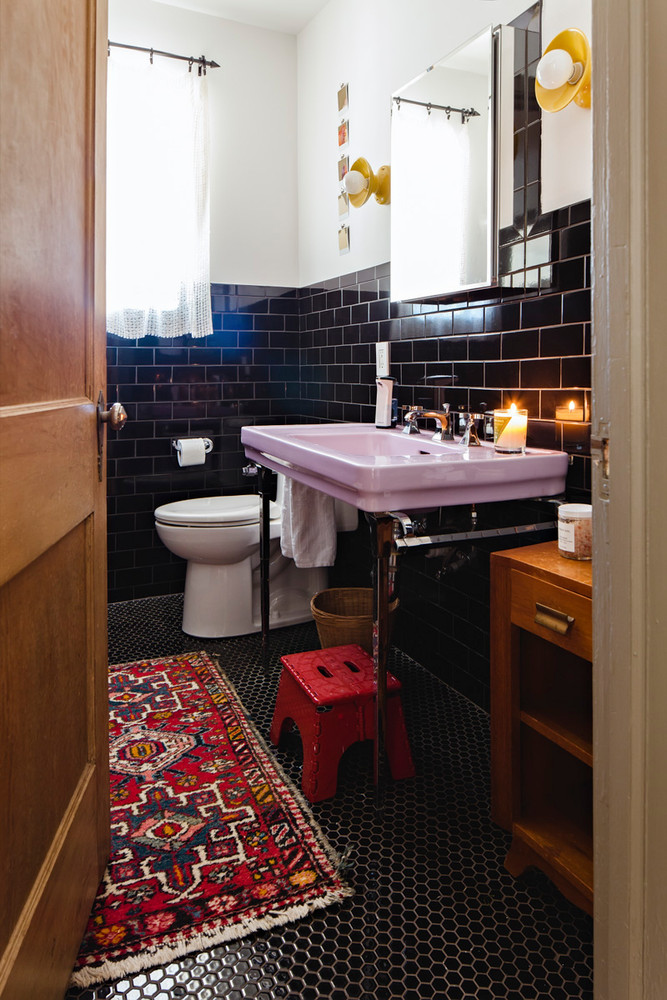 On the other hand, an eye-catchy rug will add visual interest into the space. If your bathroom has  a pretty simple design, then this thing is a must try. Since the colors in the bathroom are tending to be simple and neutral, you are free to add  a rug that will make a statement. Even the one with the most colors and a crazy pattern will do the trick!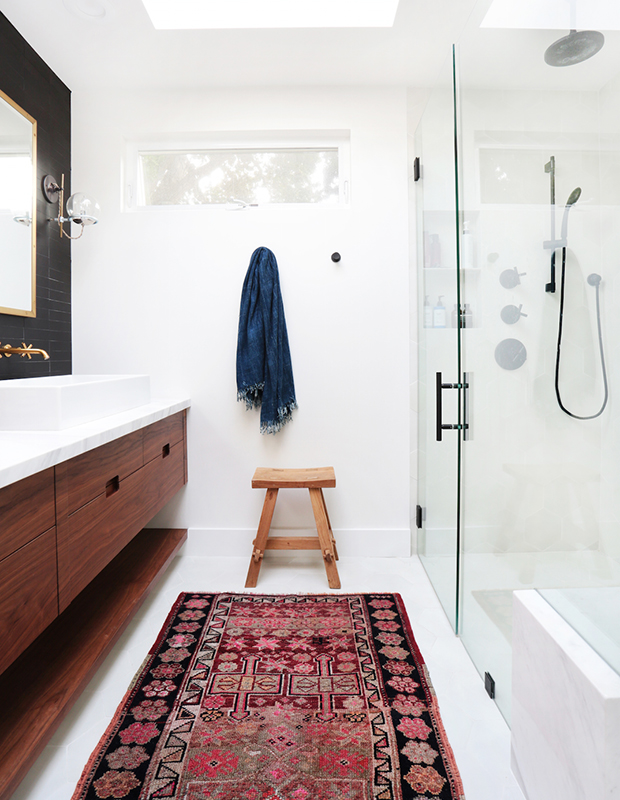 By adding a rug, you will create dimension while playing with textures. Tiled floors have texture themselves. When you add an interesting pattern, they both join and create a different story. The type of flooring is not that important, as the rugs can be paired with any type.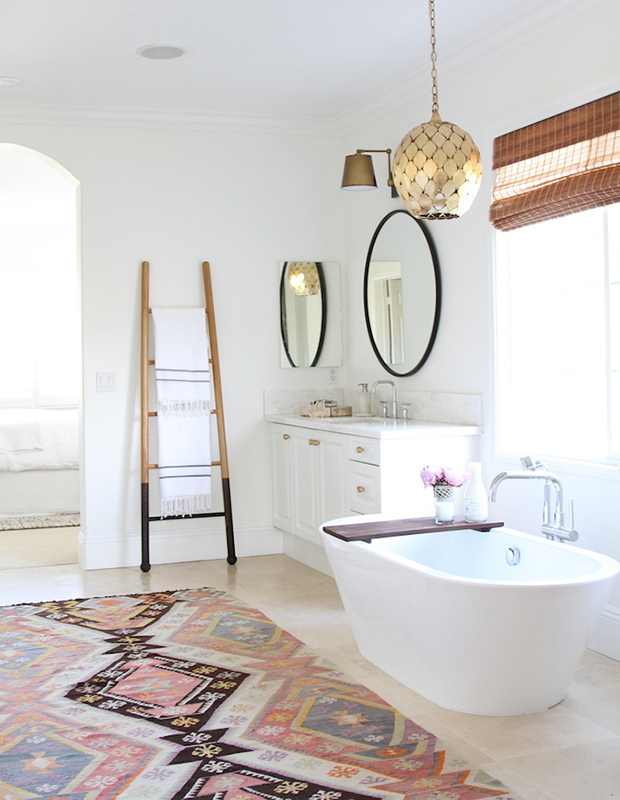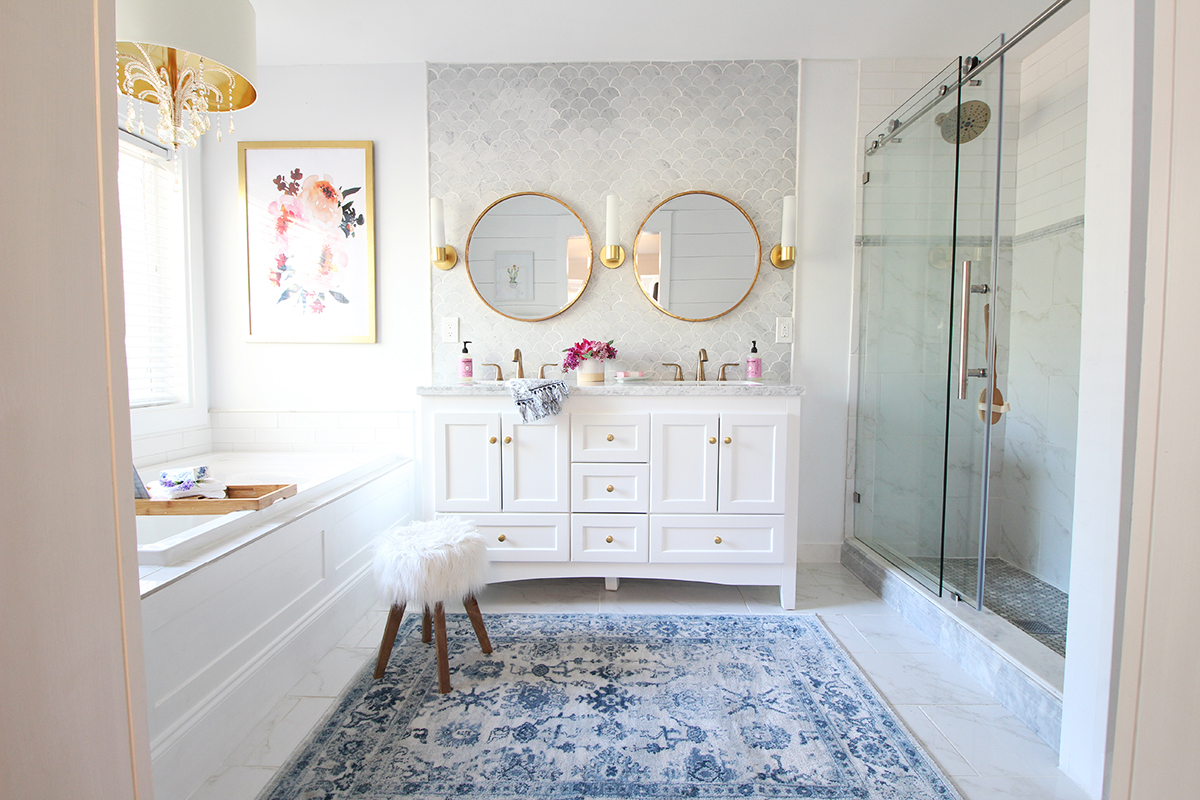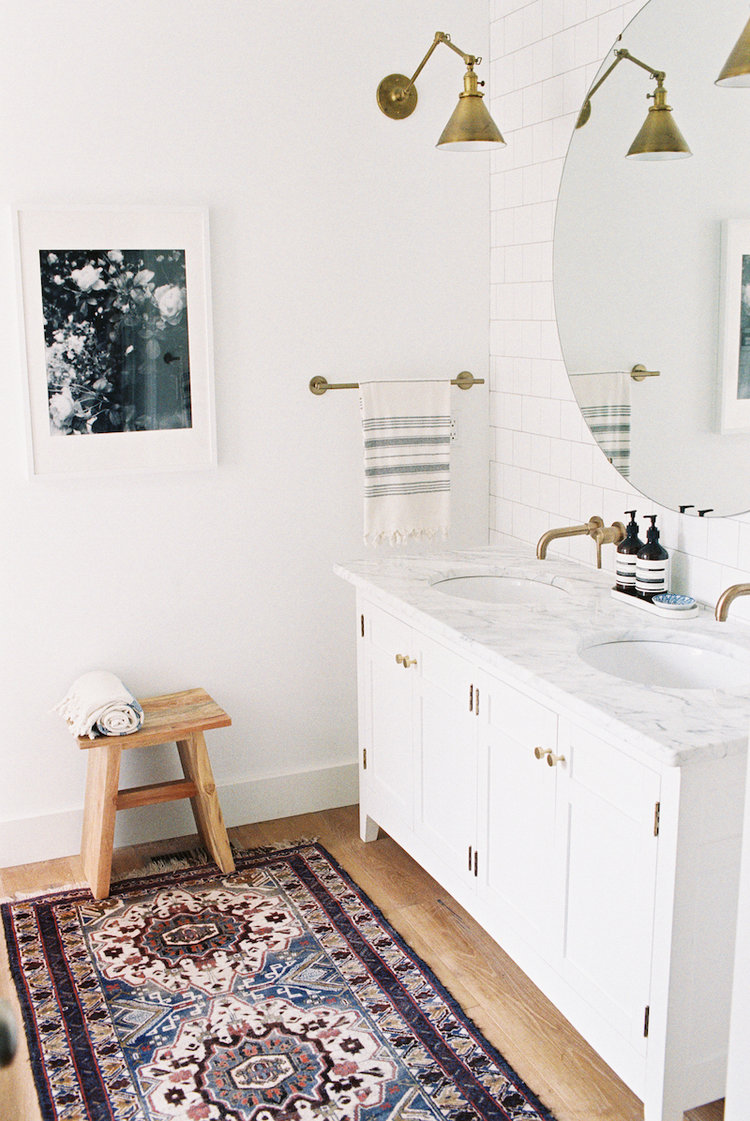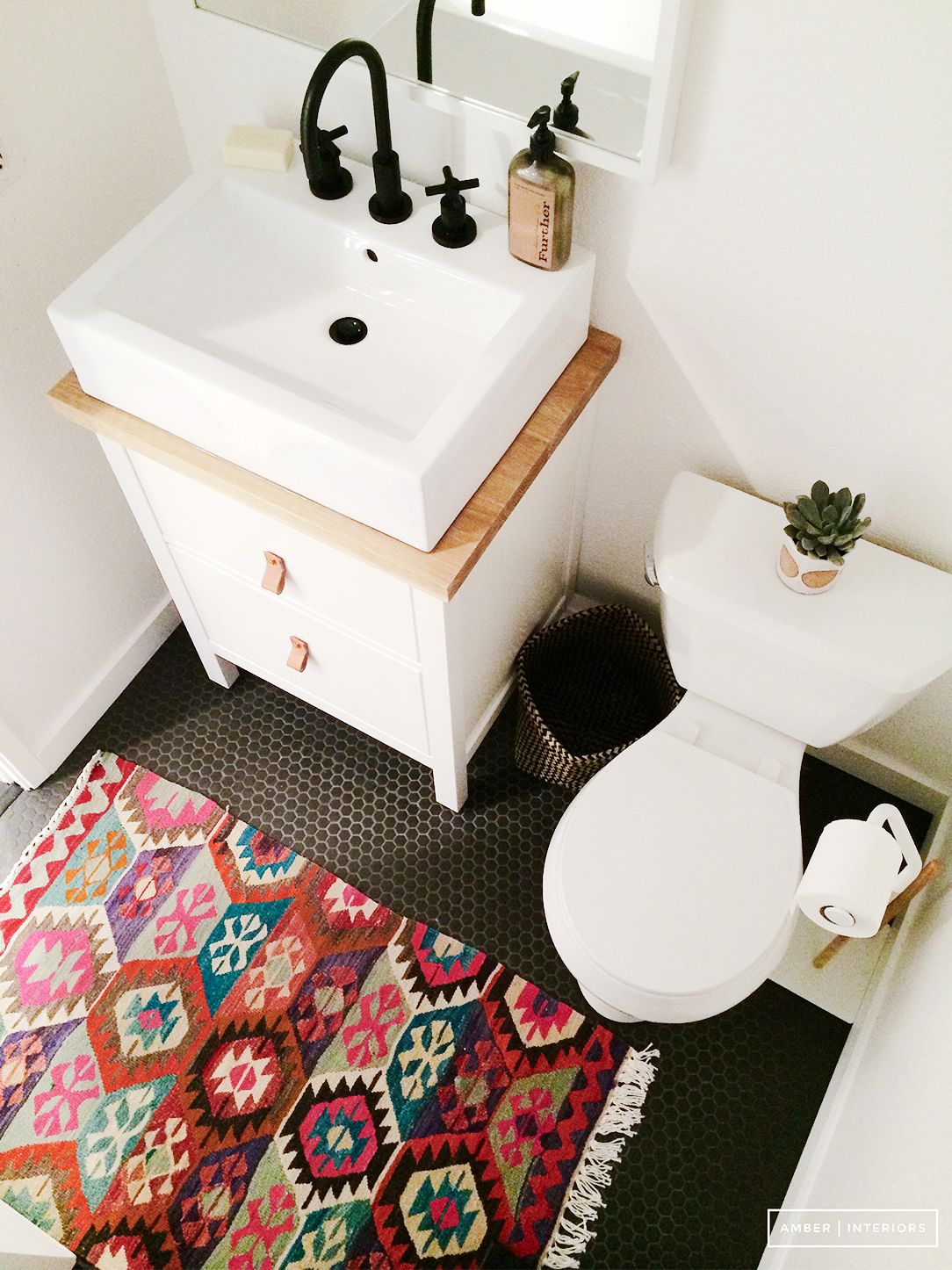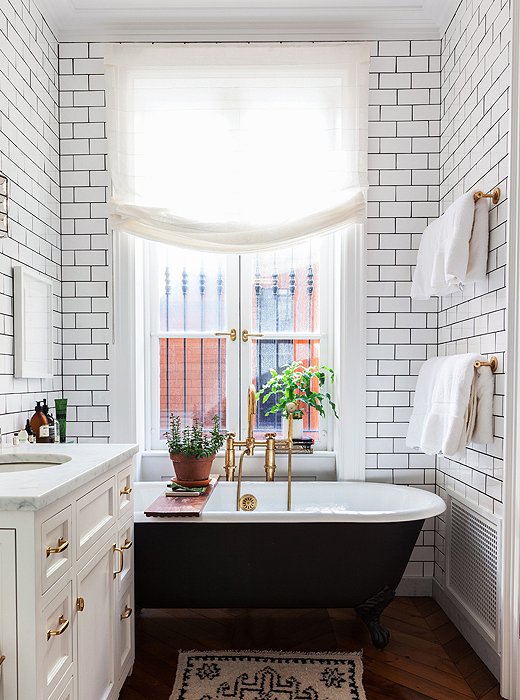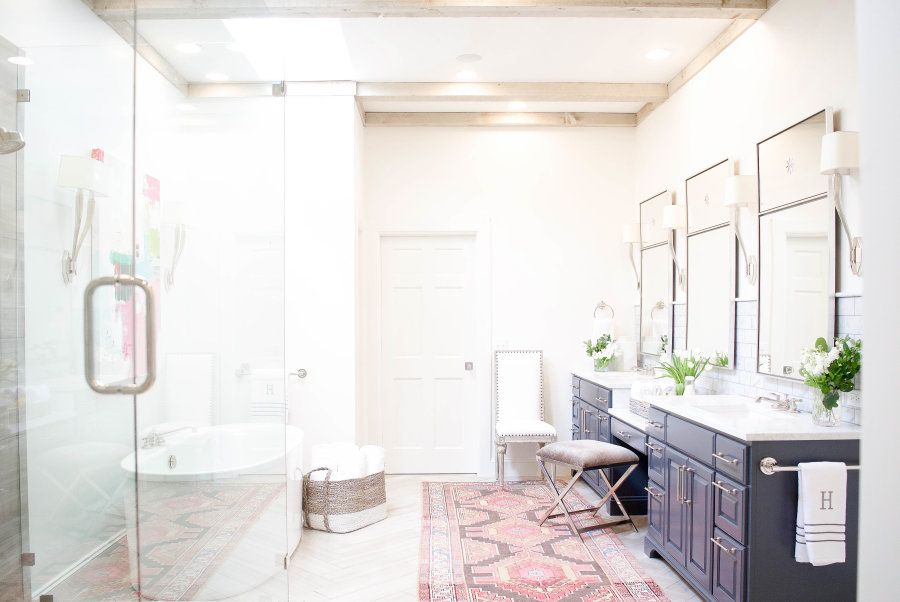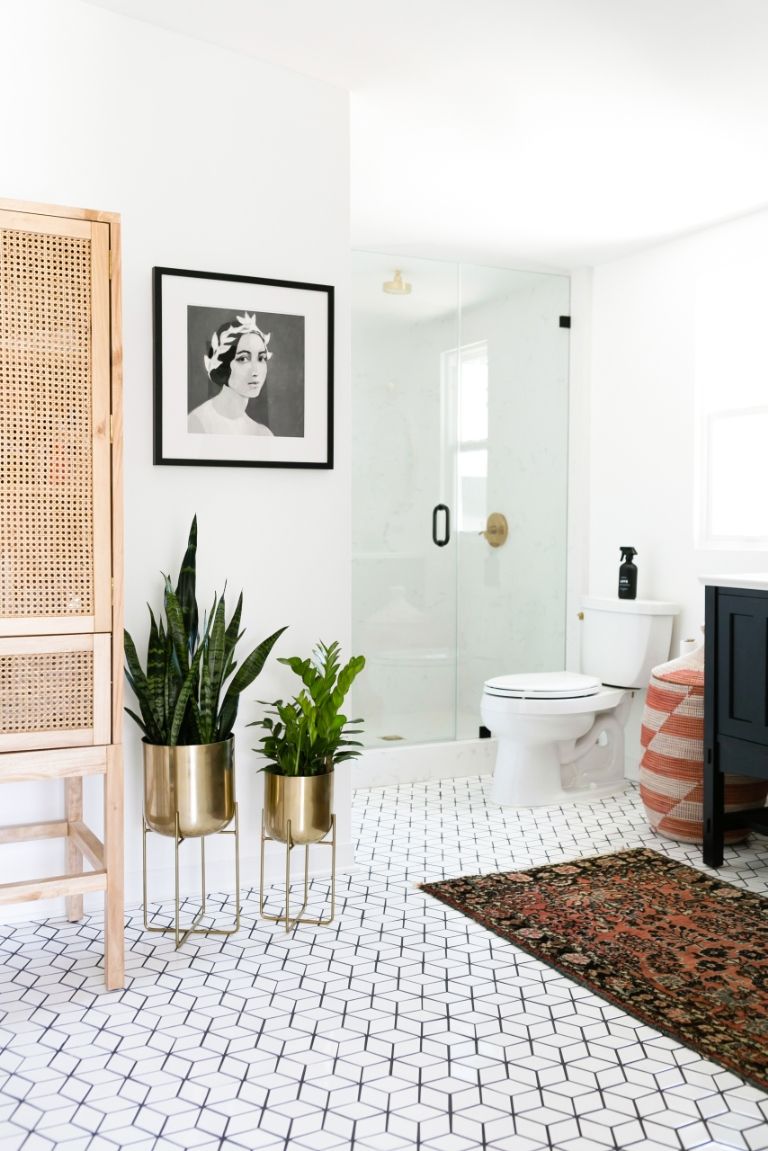 Try picking an interesting and unusual pattern. You can go for a Persian one, Bohemian, or even one with Aztec print. Every option is a possibility!