Are you about to decorate your dining room, and no cool ideas come to mind? If that is the case with you, don't worry because in this article I'm going to show you some Beautiful Mismatched Dining Chairs That Will Blow Your Mind. Have you ever considered the idea of implementing chairs of different kind in your dining area? This look is represented with any style, so it will probably work great for your space as well. Although it may seem difficult to pull off the look, it's not impossible to do it. This style is especially great for people who find it hard to decide on just one design and have a hard time picking the type of chairs they would love to have in their dining room. Now, you are allowed to take any random chair you like. The possibilities are truly endless when it comes to shapes, sizes and colors because you can mix and match, and get some wonderful results. Check out the photos below and get some ideas!
SEE ALSO: Modern Kitchens and Dining Rooms That Will Blow Your Mind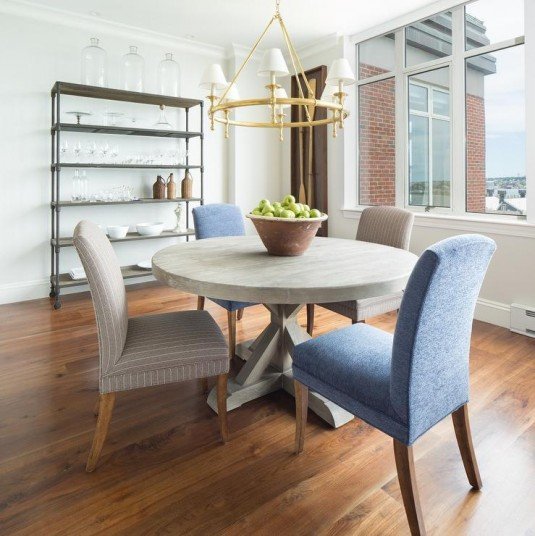 If you think that you can't pull off the look of mismatched chairs, the easiest way for you to achieve a gorgeous look is to choose chairs in the same size and design but different colors. Their style remains consistent but you get to experiment with tons of colors from the color palette!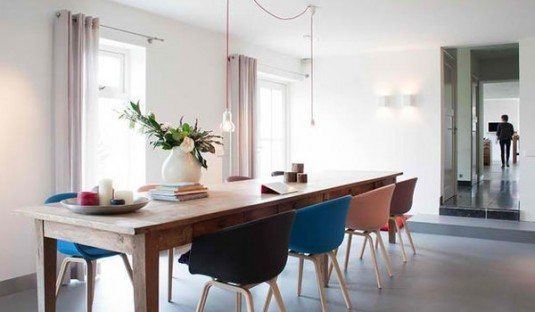 Another way to have fun with the mismatched chairs without having to commit to the mismatched look fully is to add different chairs at the end of the table while leaving the others the same. This is budget-friendly option because you can purchase the chairs that are missing a full set.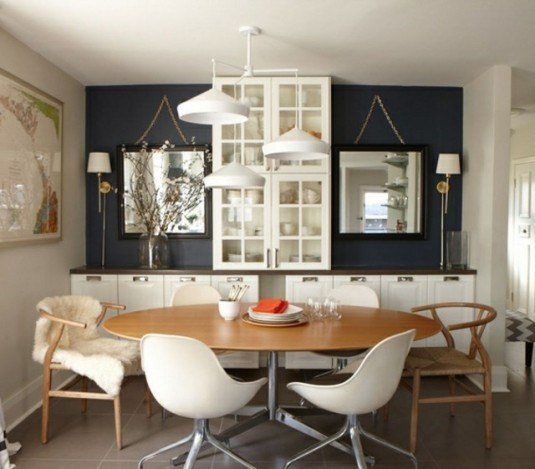 If you are not much into colors, we suggest you to stick to the neutral colors such as black, white and metal. When mixed and matched together they look astonishing!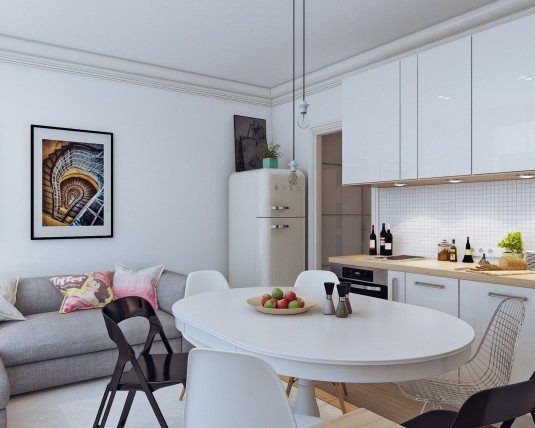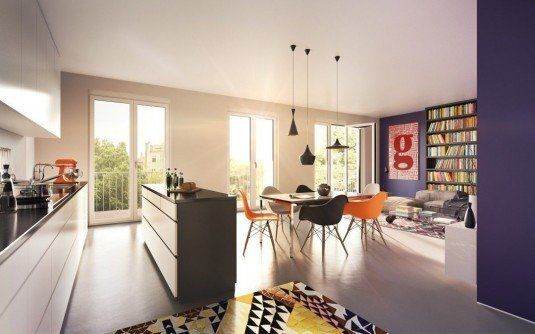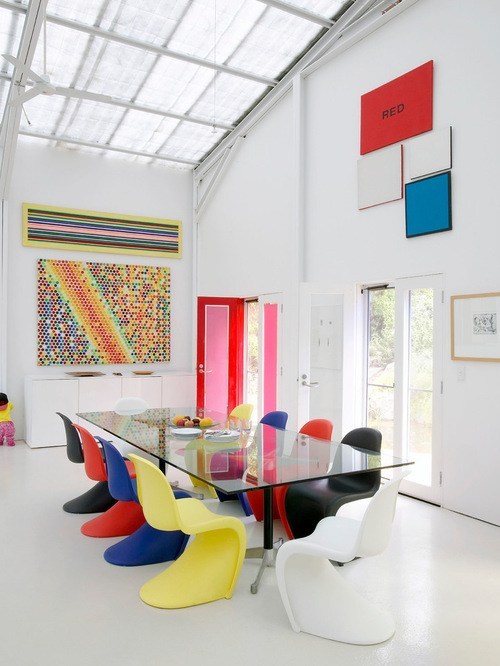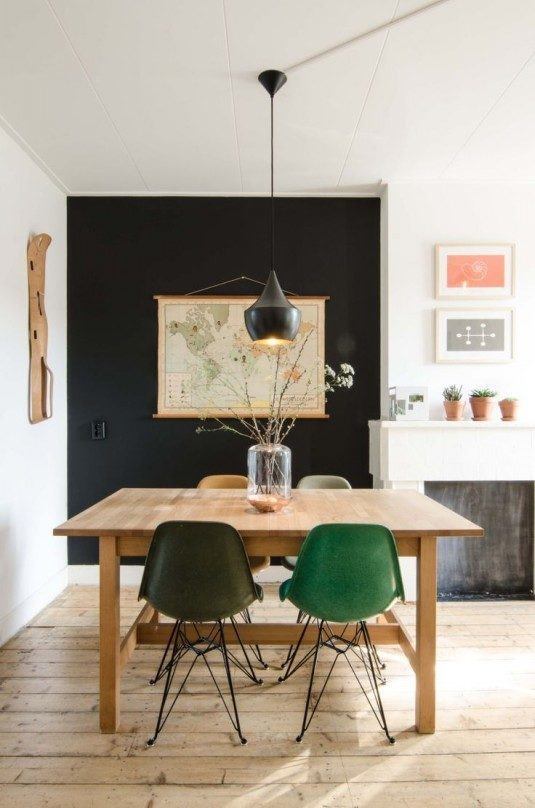 Sometimes there aren't any specific rules that you should follow in order to get the perfect setting of mismatched chairs. You just have to have that magic eye for mixing and matching different shapes, styles, colors, and textures, but when you get it right everybody would be taken aback. I hope you manage to find that fabulous combination that you are thinking of!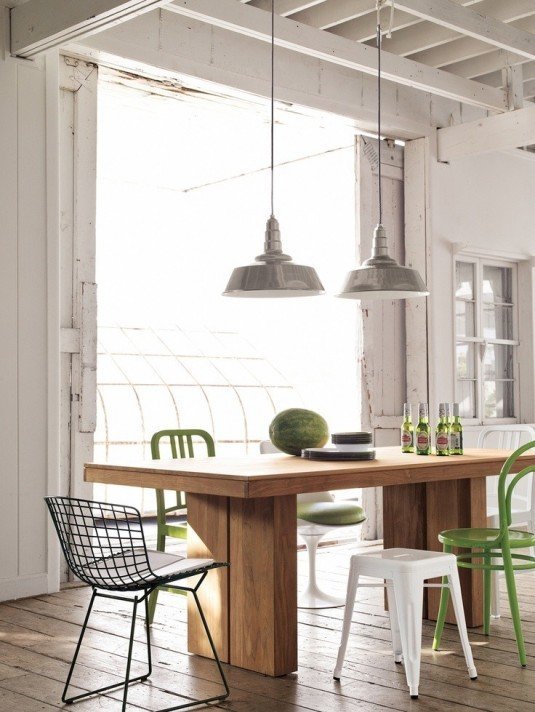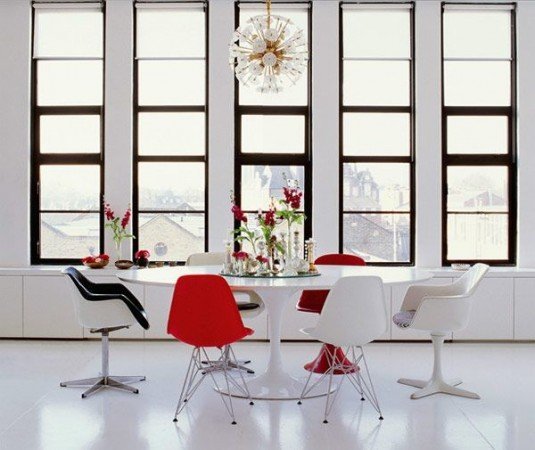 The trend of mismatched chairs is amazing because you can mix different styles as well and create a dramatic contrast between modern and traditional by adding a slick traditional chair to your modern set.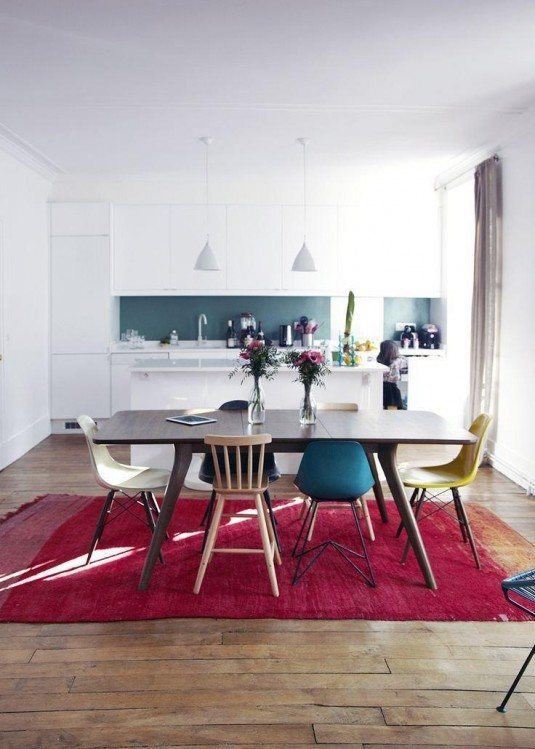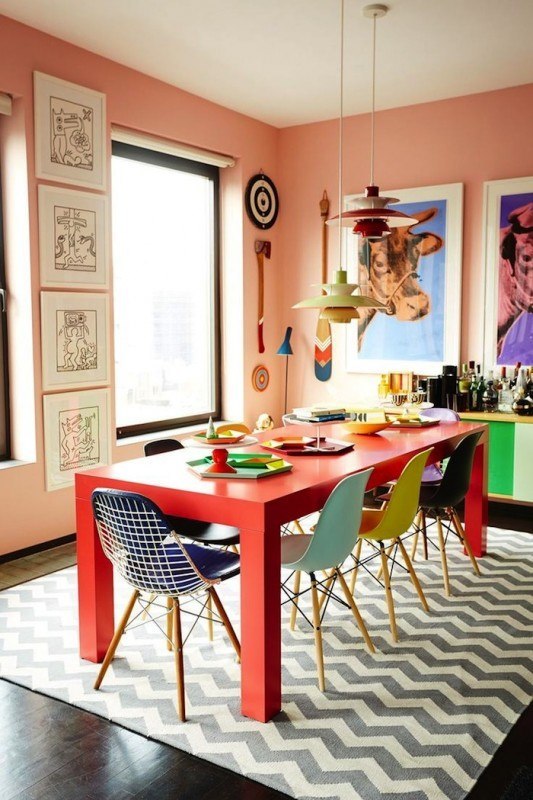 I'm totally fascinated by the mismatched chairs, and I'm definitely going to incorporate them in my new dining room. What about you? how do you like the way they look? They are very playful and fun, and bring a positive atmosphere in the dining room. Let me know what you think in the comments below! Enjoy the rest of the day!