Hey there! How are you? Are you enjoying the holidays? For today, I have a very interesting post that is called "Eye-Catching Red Interiors That Will Draw Your Attention". Nowadays, many interior designer incorporate this intense color in their modern and contemporary projects and I need to recognize that I like it too. Red can be used as a dominant color or as an accent in the living room, dining room or any other room in the house.
SEE ALSO: Fascinating Emerald Green Interiors That Will Take Your Breath Away
These rooms that I have selected for you evoke luxury, glamour, passion and drama. They will show you how to use red in your bathroom, bedroom, kitchen and living room. Let's check these red interiors out and draw some inspiration out. Enjoy and have fun!
BATHROOM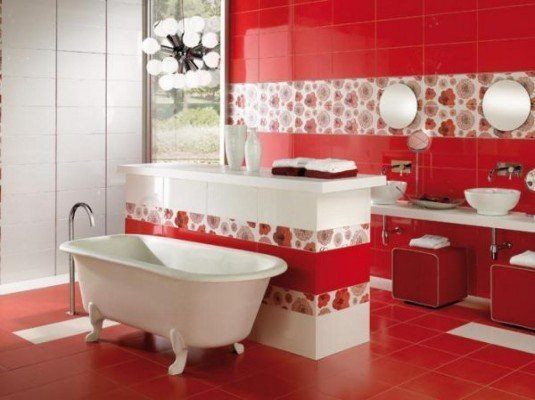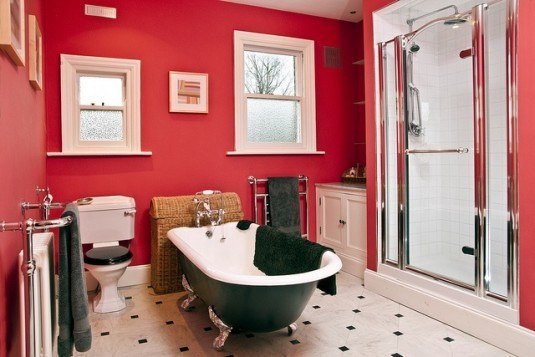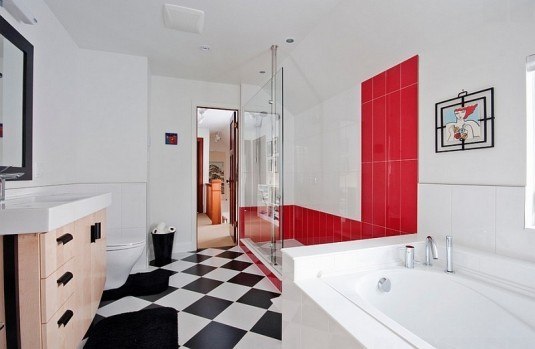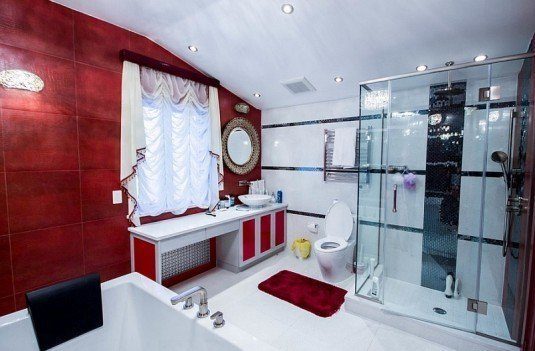 You can improve the look and feel in your living room with a large red sofa. If you don't want to go that far, you can beautify your white sofa with red pillows. You can paint one of the walls in red or make any white wall more vivid and interesting with a red painting. Keep the rest of the decorations simple and plain and the red hues will become a focal point in your living room.
KITCHEN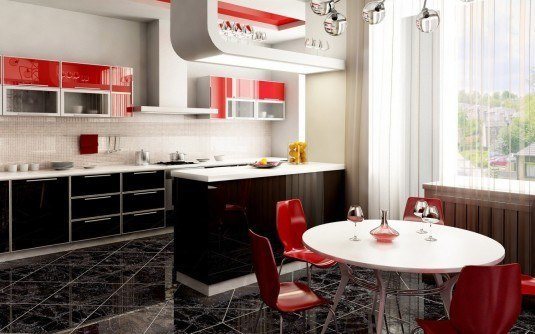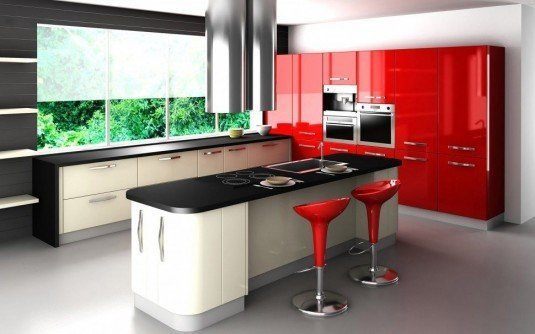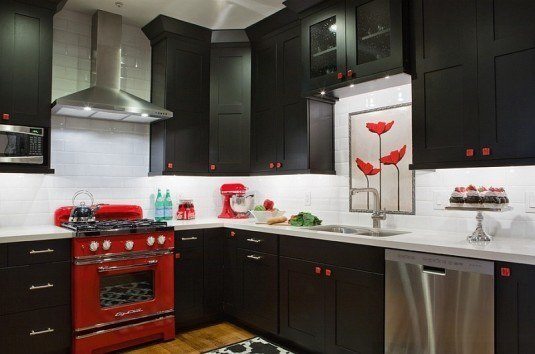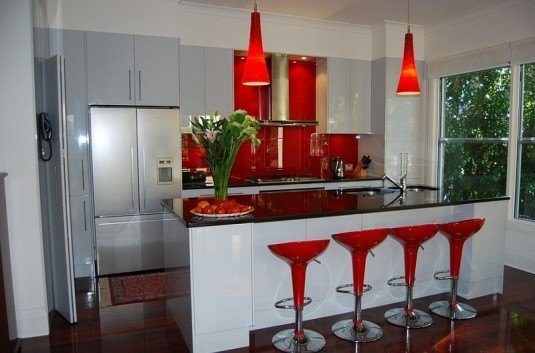 In the kitchen you can go with red backsplashes, pendants and bar stools. There are various kitchen designs in red that will also catch your eye. The red is very powerful color and can create a cozy and intimate ambiance and that's why it often used.
People usually avoid to decorate their bedrooms with red, because it is a stimulating color. But, that doesn't mean that you can't add some red details in this space, like pillows, bedding or a chair.
LIVING ROOMS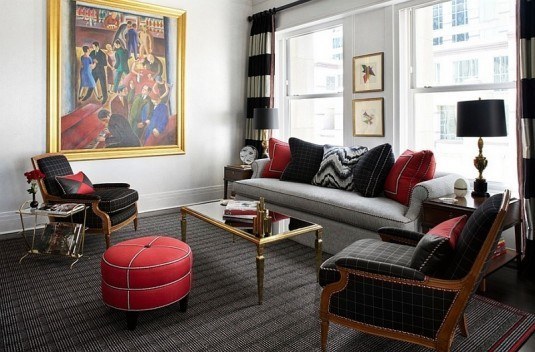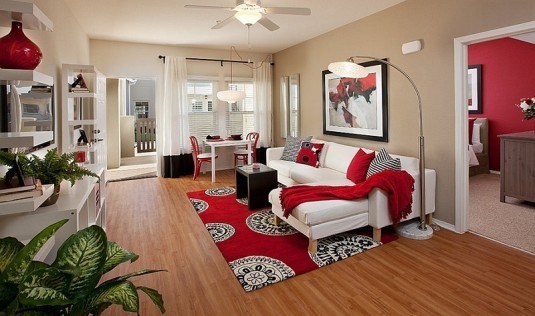 Red goes great with white, beige, grey and black. There are endless possibilities to decorate your space with this color and if you want to give your kitchen, bathroom, living room or bedroom a new look, you may want to consider updating your space with a few red decorations.
BEDROOMS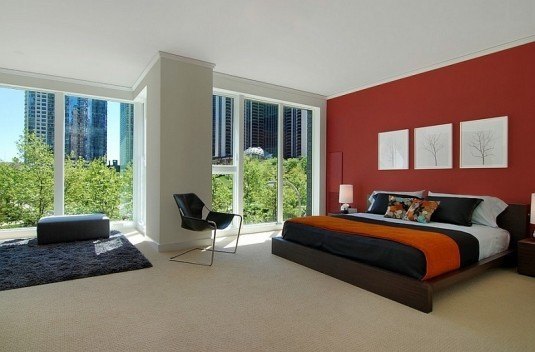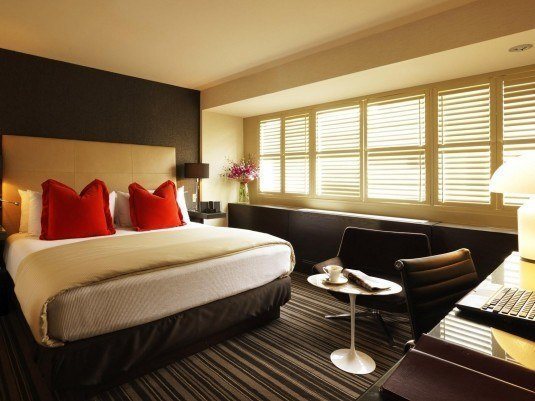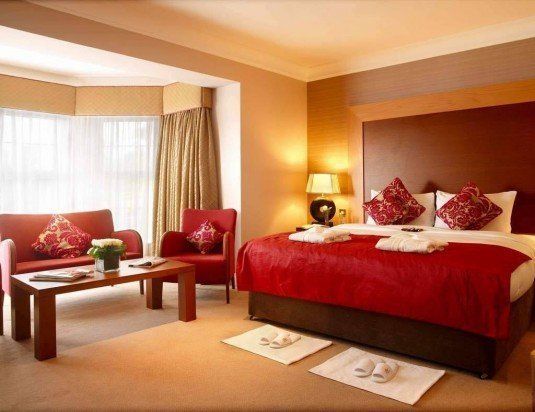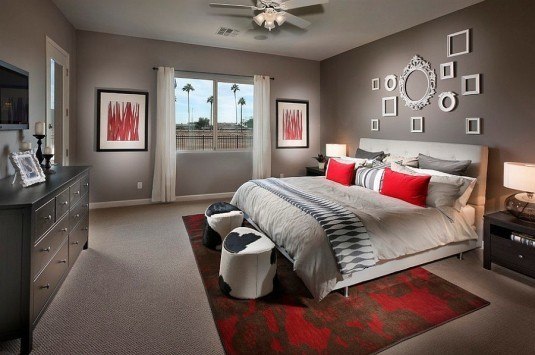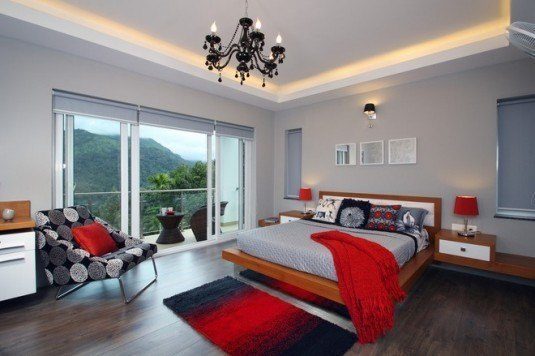 I hope that you have found these red interiors interesting and beautiful. Would you dare to decorate your space with a red statement piece? I would love to know your opinion, so feel free to share your comment below. If you have some other interesting suggestions, red interior designs or any other idea, then you can share it below. Thank you for reading! Enjoy in the rest of your day and don't forget to stay up to date with the content of Karma Stream!