Have you ever considered using your creativity and imagination and giving some decoration to your steps? It's true that they are narrow and not very big, and they serve us only as a link to the upper floor, but that doesn't mean that they don't deserve the right decoration treatment as the rest of the house does. In this article we are going to share with you some Fun Ways To Decorate Your Staircase And Make It Look Spectacular. Say goodbye to the boring staircase design and say hello to the ones that will grab everyone's attention. Check them out and get your inspiration to decorate the stairs in your home. I'm sure that you are going to love every single one of the ideas!
SEE ALSO: Gorgeous Floating Staircase Designs That You Have To See
Quotes written on staircases are extremely popular nowadays. We use the stairs a lot during the day, so having the opportunity to read a motivational quote every time we go up is really great. Choose the quote that you like the best and write it on your staircase. The result would be astonishing!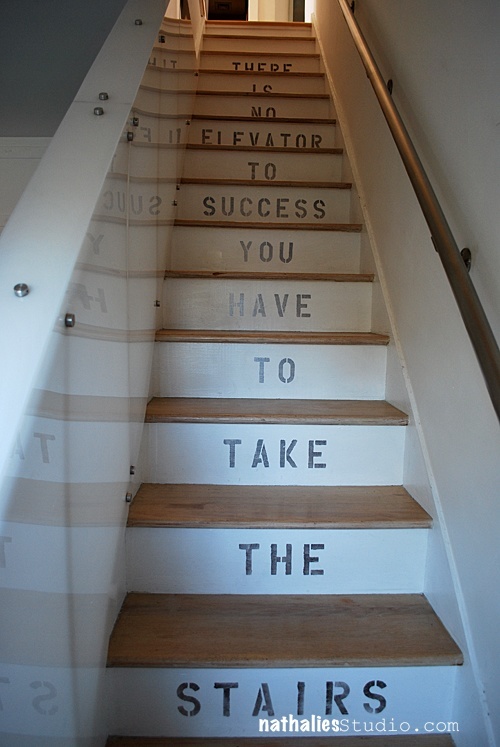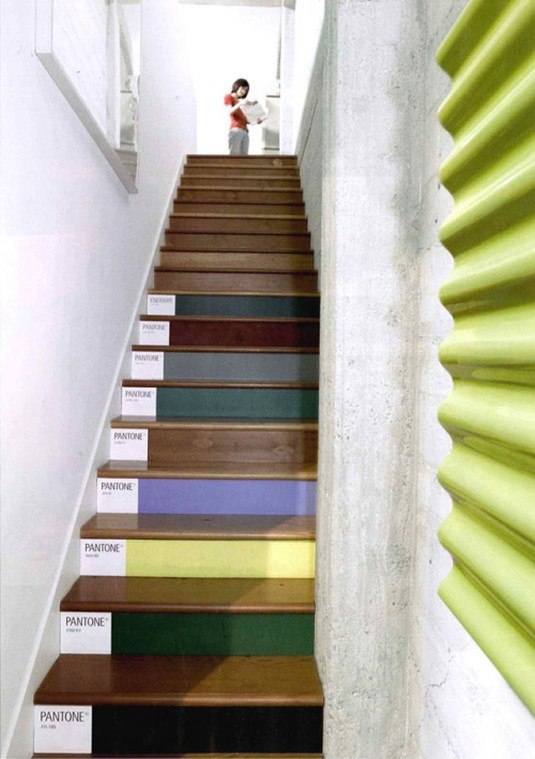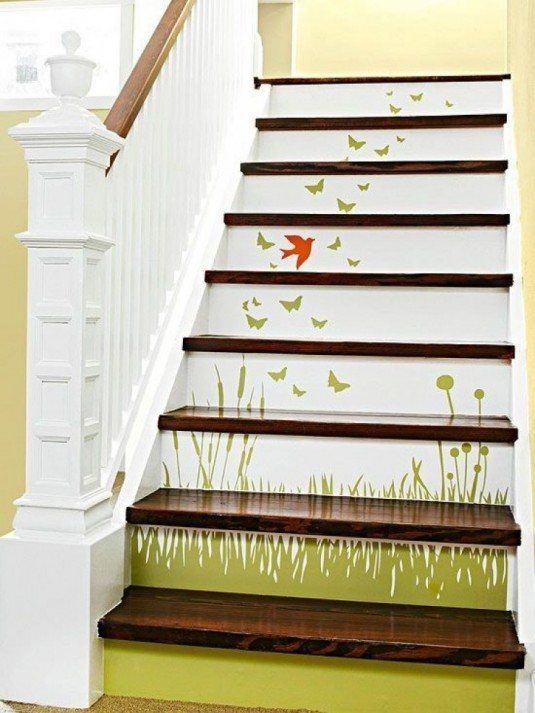 If you are a bookworm and you love books, why don't you make each stair step look like a book. You can stick a wallpaper if you want to get the perfect look, or if you are good at painting you may do it yourselves.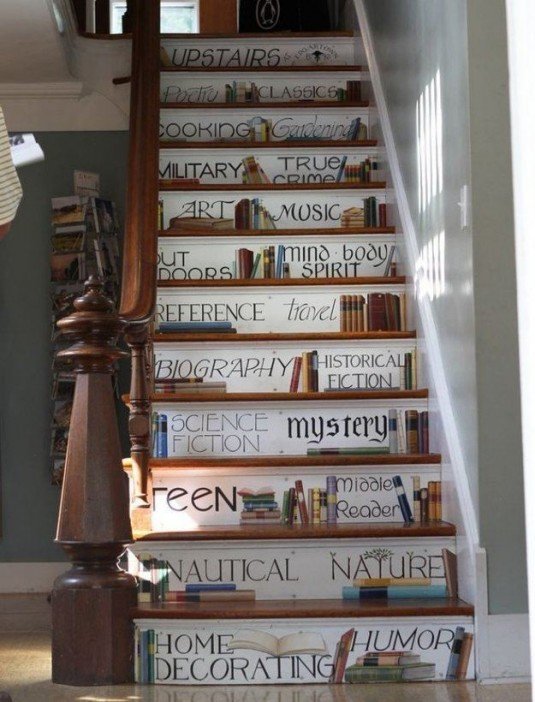 If you are good at painting you could always use some paint and decorate your staircase in the desired color. It's not a difficult task and won't take you much time.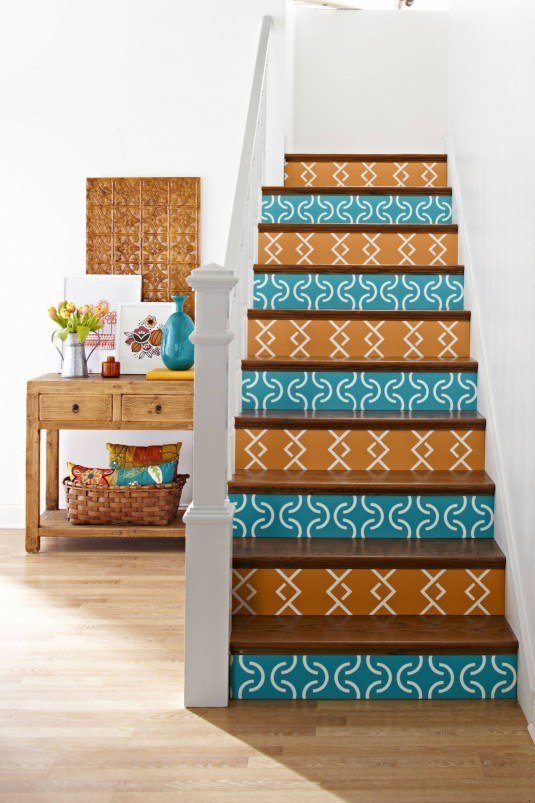 The chalkboard paint is amazing for decorating your staircase in a modern and contemporary way. This design will allow you to write your favorite quotes that everyone can read while passing pay, or if you have children this would be their favorite place in the house for having fun. Get some colorful chalks and have some fun!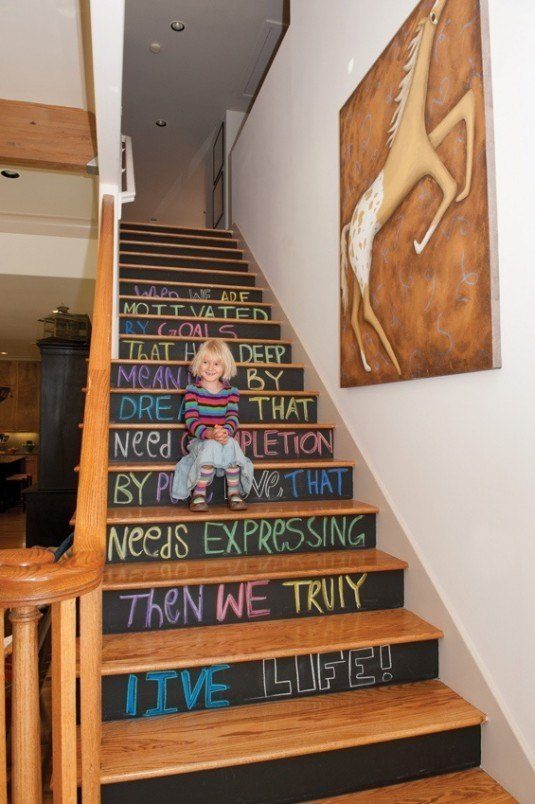 The design below is good for decorating for Halloween. It will definitely scare everyone who see the mice!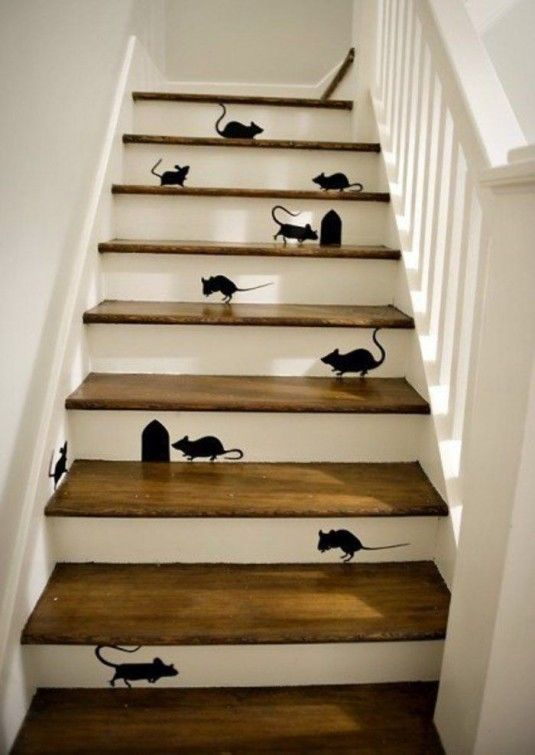 Numbering each stairs is especially good if you have small kids. The process of learning to count will be super fun. Plus, you can decorate each stair in a different way and make things much more interesting!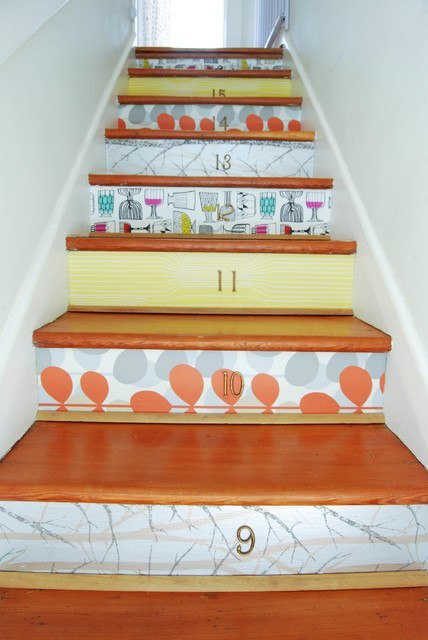 If you love technology and you are obsessed with computers, you old keyboards can find their place on the staircase used as decoration. What do you think about the idea? It's not something we see very often, but why not? It's the era of computers!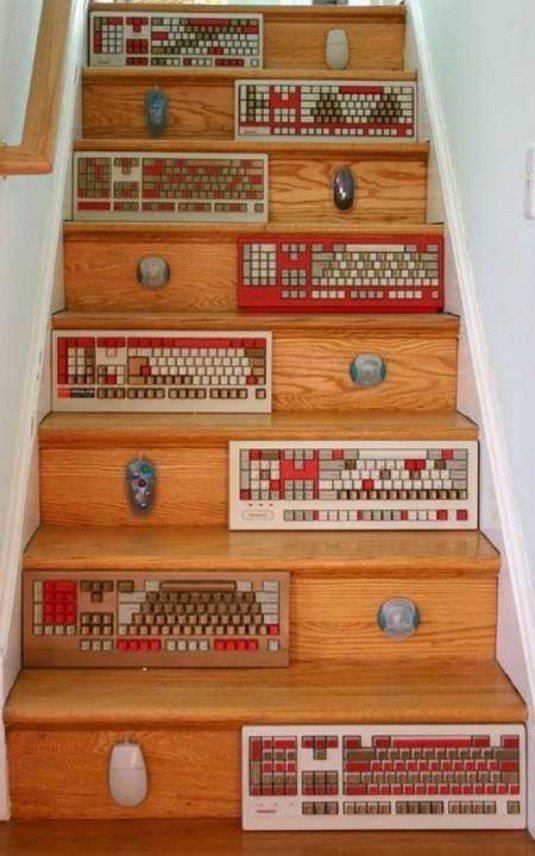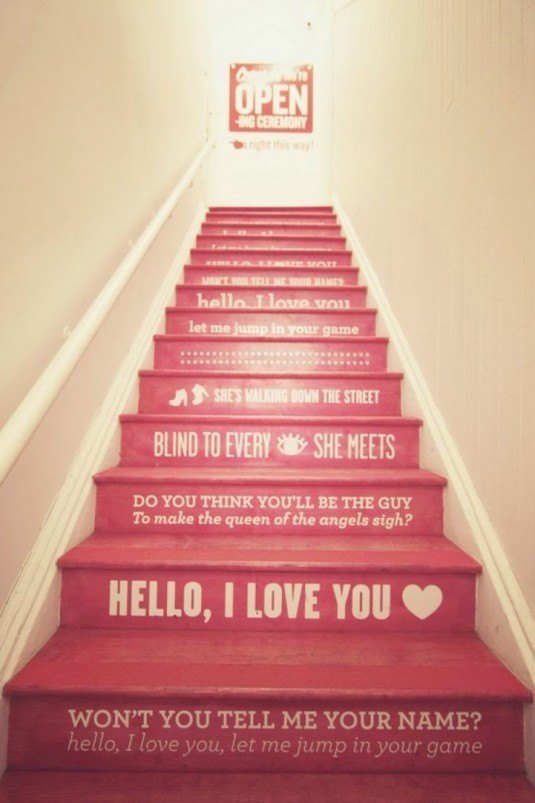 Having each stair decorated with different pattern is super eye-catching and very fun. What do you think about the design below? And all the other designs that you have just seen? I would love to hear from you and would appreciate it a lot if you keep me posted whether you like the designs we are sharing with you in the comments below!