Good day! I bet that you are looking for some stunning ideas for your yard. This space should not sit empty like that. Instead, turn it into a relaxing place where you can hang out with your family and friends. Bohemian style is known for the relaxed look that brings out positive vibes. And it is the perfect one for cheering up your outdoor space. Need a helping hand in designing your outdoor oasis?  Check these Bohemian Yard Ideas and create a relaxing space!
See also:
Wonderful Backyard Seating Designs To Convert Yours Into A Comfortable Zone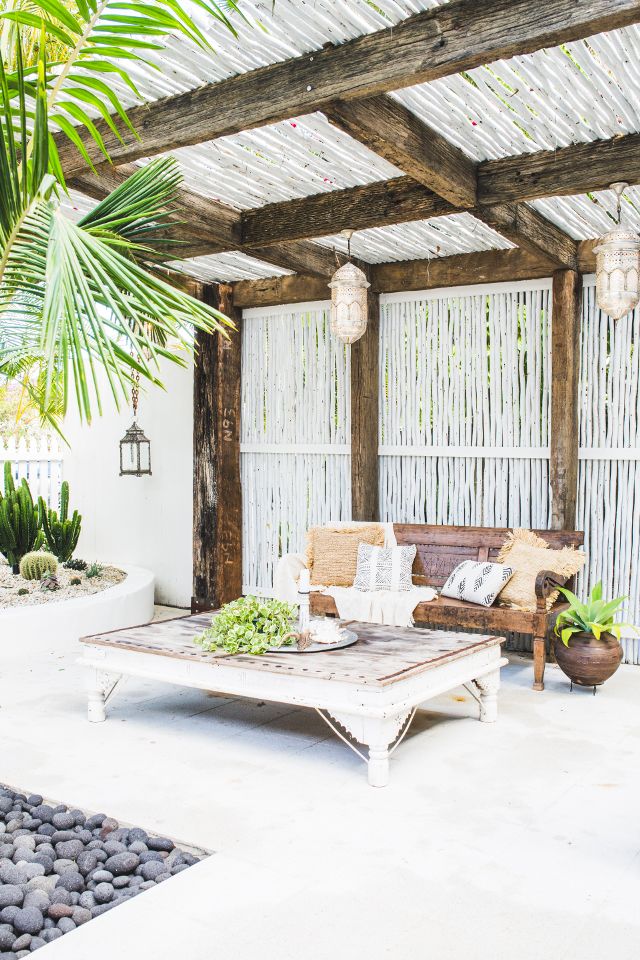 Wooden furniture
The wooden texture is recognizable when talking about Boho. That's why wooden furniture is the perfect choice for your Bohemian seating space. It will fit perfectly. You can repurpose old furniture, or even make your own using pallets. Do not paint it, as the rough wooden texture is meant to stay here.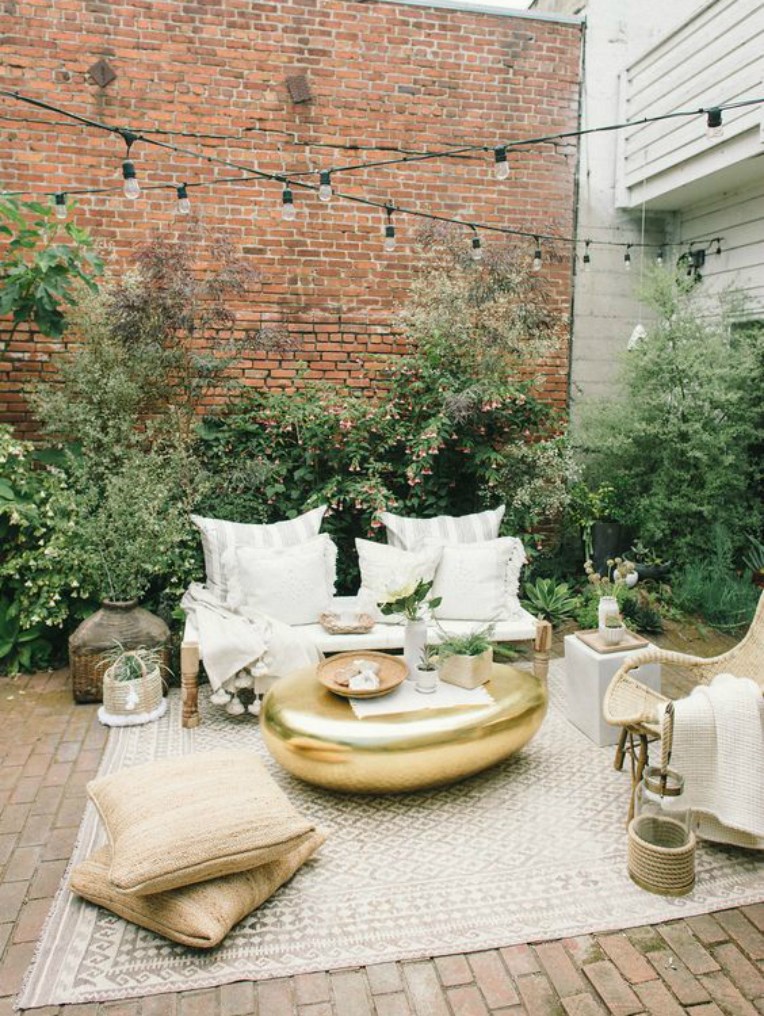 Patterned rugs
Crazy and colorful patterns are a must for your Boho inspired yard. This also means that you are free to mix them. A colorful and eye-catchy rug will anchor your space, and on the other hand it will bring the Bohemian spirit. Also, it will bring you additional seating space. You can just place large pillows on the floor and get comfy.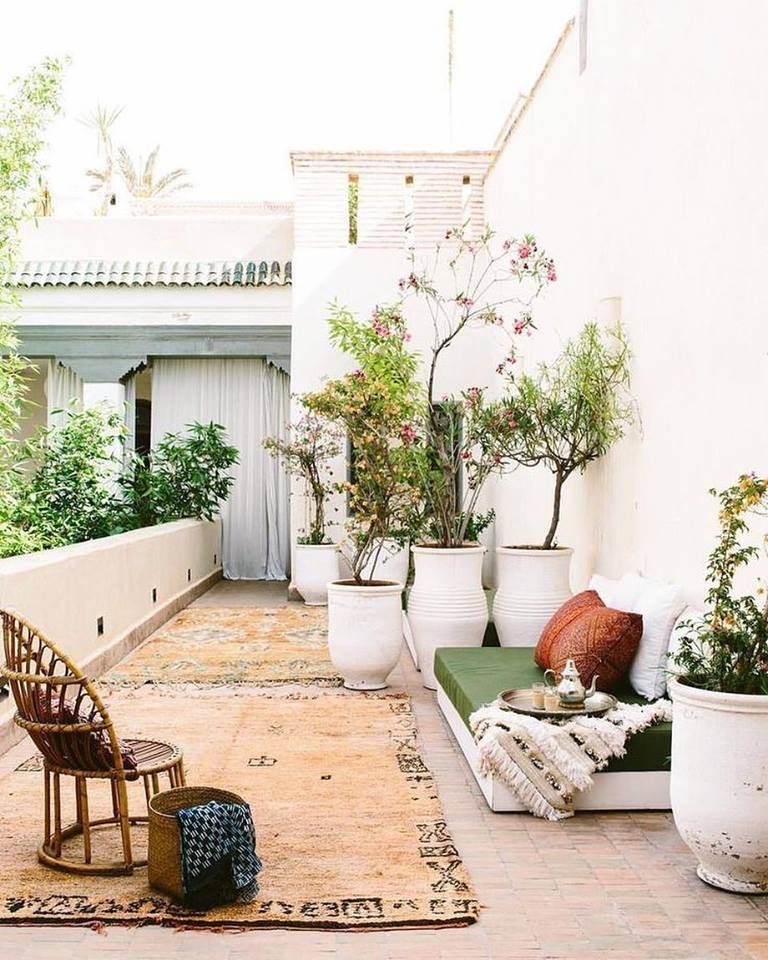 Lots of pillows
For adding a finishing touch, you should get lots of pillows. Because you can't have too many of them. Pick crazy colors and bold patterns that will make a statement. The colorfulness will bring the well-known Boho look that you want to achieve.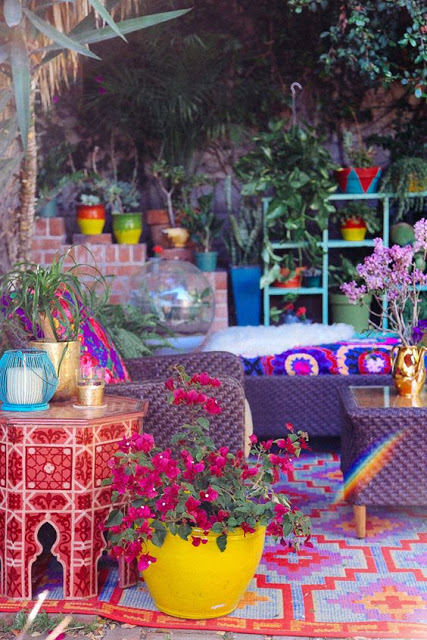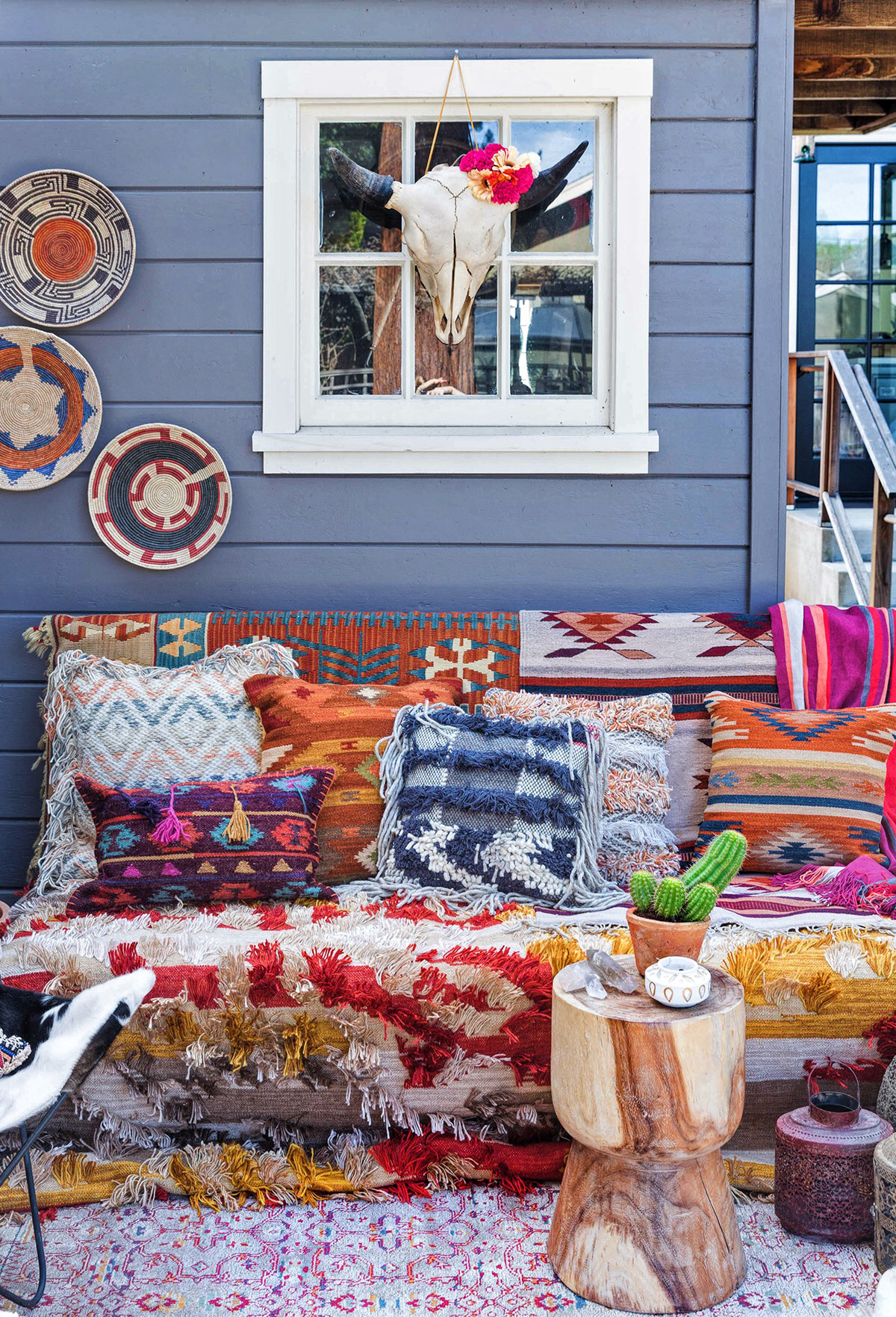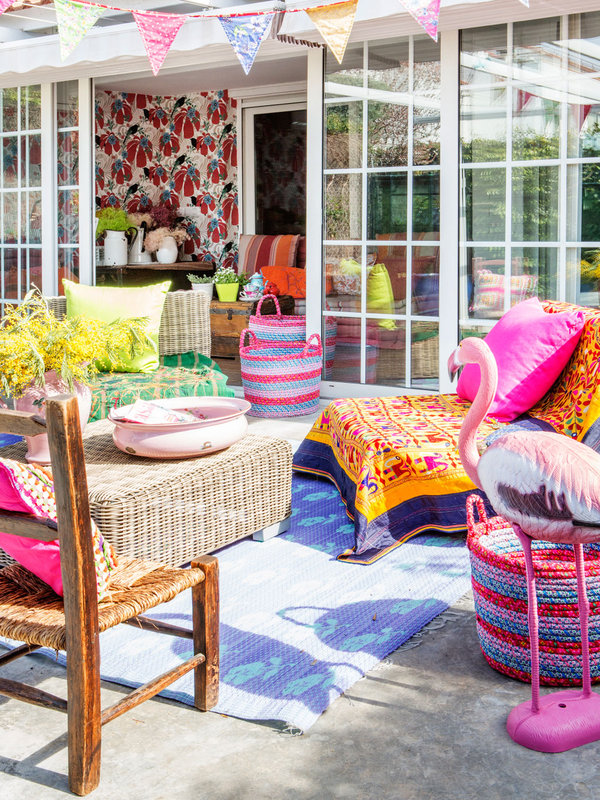 Greens
Wherever we are talking about Boho, there is one detail that we must not forget: the greenery. If you are not surrounded by greens, you can bring them here. Use pots and containers to bring freshness.