The Bold Masculine Bedrooms That Will Take You Aback in this article are truly stunning, and will make men go crazy about them. The perception of the masculine bedroom is that the colors that predominate the space are gray, black and brown. These colors result towards elegant and sophisticated interiors that are hard to resist. The main thing about this bedroom is that they should be extremely comfortable because men tend to spend lot of their time in this room, especially the bachelors.
SEE ALSO: Astonishing Feminine Bedrooms That Will Blow Your Mind
When the room is designed in such a modern way, it's hard to keep it messy and disorganized, so maybe men will change their attitude about cleaning around the house. Scroll down through the photos below and see which masculine bedroom designs we considered to be the best ones! You might even get inspired to copy some of the ideas and decorate your bedroom according these modern designs!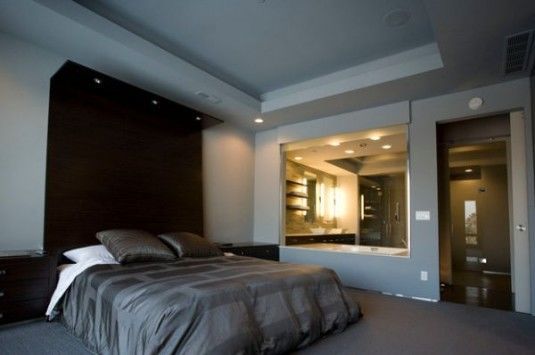 You will notice that the masculine bedroom designs have very sleek decor and are super simple yet elegant. The clean and edgy lines also are an important part of these magnificent looks. Everything is kept to the minimal because men are not obsessed with details!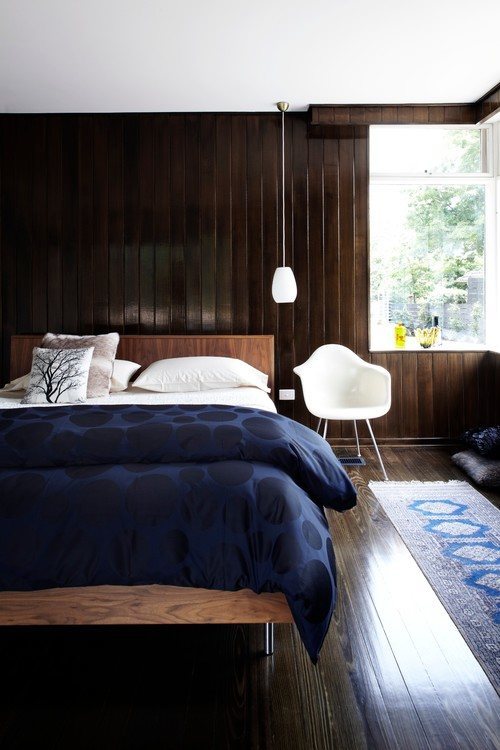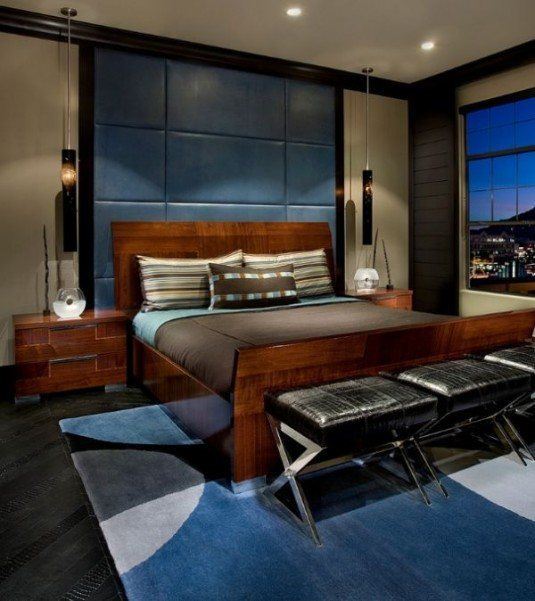 The masculine bedrooms employ dark colors but that doesn't mean that there shouldn't be natural sun light in the area. The big windows are just perfect for the space because they perfectly illuminate the dark corners and make the space more lively. If you feel like you don't want the sun rays to get in your room, use the dark and stylish drapes!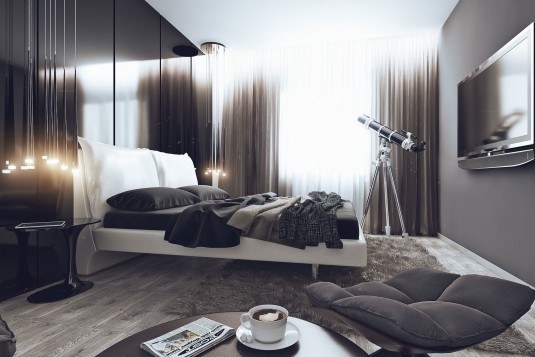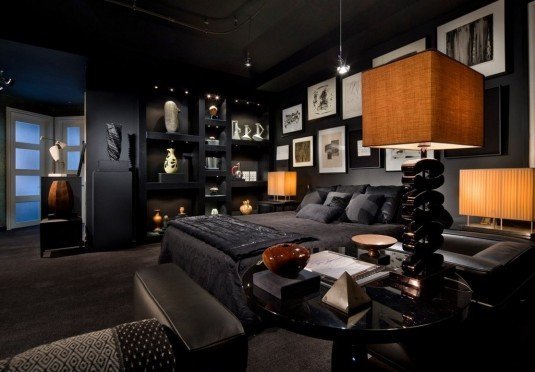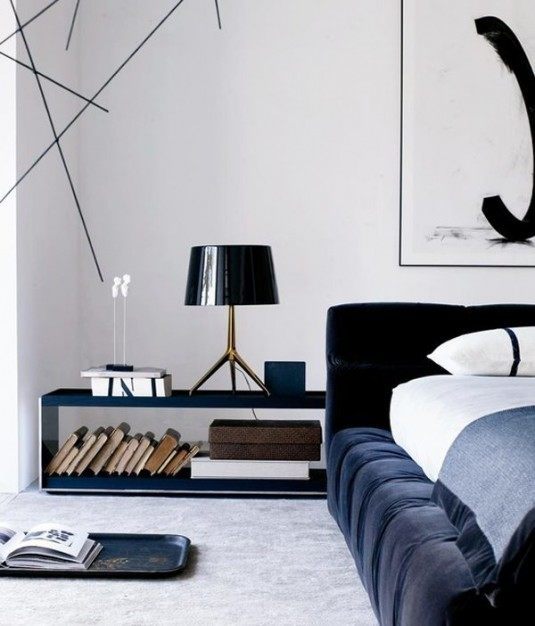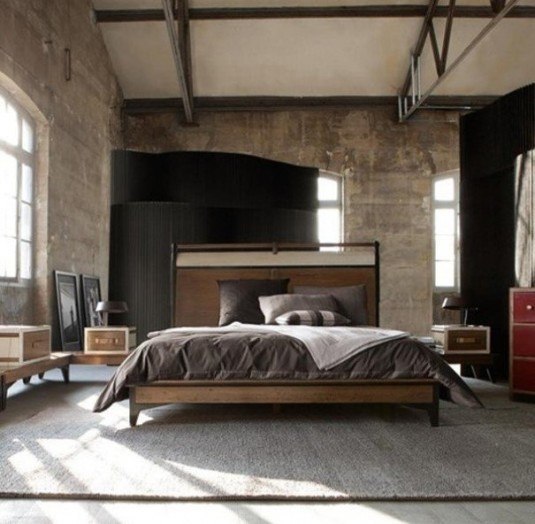 If you choose brown to be the main color of your bedroom palette, make sure you don't commit to a single shade because all that you will get is a dull and monotonous look. Play with shades and patterns and bring some visual interest into the area. Lighting has really the power to make or beak an interior, so having multiple layers of lighting would be great. The chandelier adds richness to the space, and the bedside lamps will help you into creating a cozy ambiance!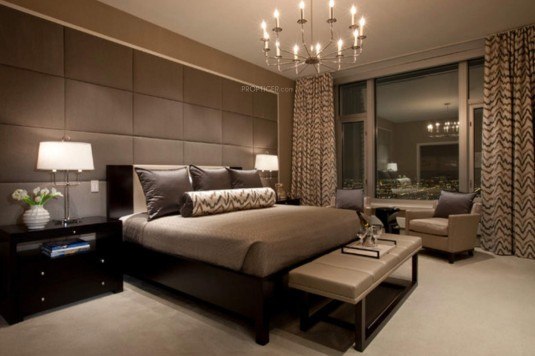 If you want to make your bedroom look unique, you may try to add sculptural decor additions which will bring some excitement into your place. The decorative pillows will also help you achieve an amazing look of the masculine bedroom. They are elements of surprise and can simply be recognized as essentials for any modern man.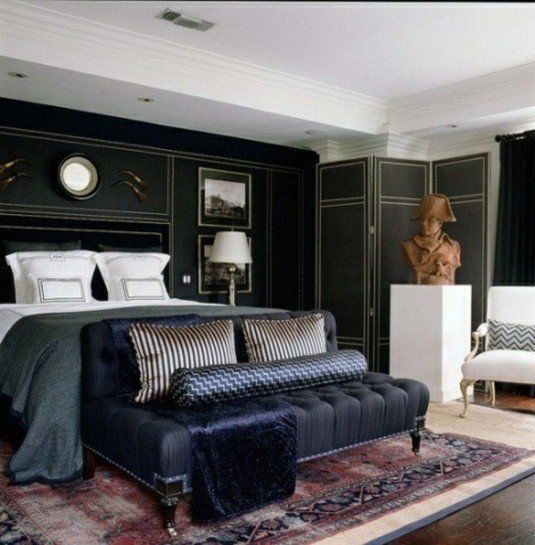 What do you think about the masculine bedroom ideas? Have they met your preferences? Did you pictured your bedroom to look something like the ones you saw here? I would like to get to know what you think, so tell me your opinion in the comments below. Thanks for keeping in touch with you, and stay tuned for more masculine designs which will get you pad decorated in the best possible way!