Hello gardener friends out there! Are you looking for a fun way to cheer up your garden? I think I have a good solution for you. You can decorate your garden with ordinary clay pots, and you can do it in an extraordinary way. Check out these great DIY clay pot people that will cheer up your garden!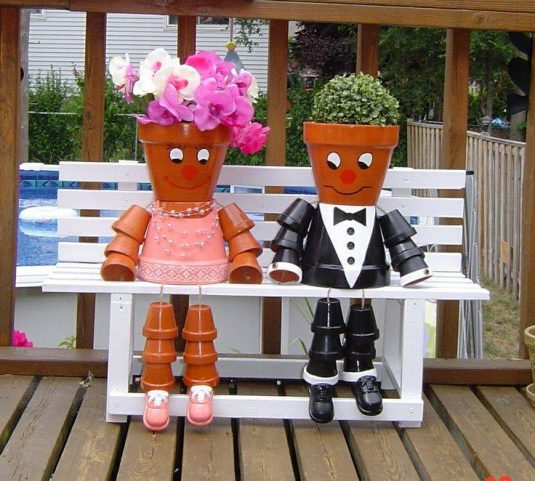 Clay people will look so cute in your garden. With their vibrant colors, they will cheer up any space. And the best thing is that you can make them easily. These tips will help you build your own clay people.
How to build DIY clay people?
First, you need to gather some clay pots. And the best thing here is that you don't have to spend money on buying new ones. You can use any old ones, including damaged and broken pots.  For assembling your pot people, see the picture below.
You can use any sizes, depending on the available space that you have for decorating. This is the scheme that you should follow, and you can use different sized pots. One large pot is for the head, and one or two for the body.  The pot that serves as a head should be placed with the hole upward, so you can plant something later.  And you can use one or more small pots for the hands. These examples show hands made with a rope and one pot, or three pots.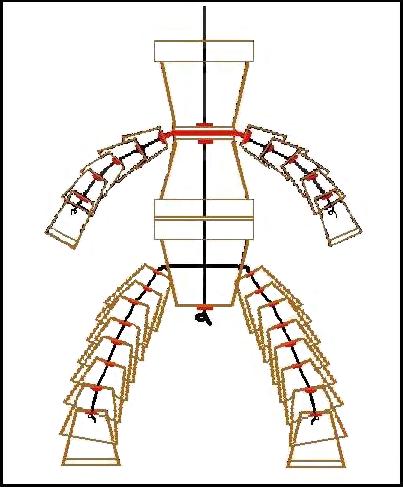 After you have build your clay people, it is time to make the aesthetic. Do not leave them blank. Paint them in vibrant colors, with clothes and anything that would make them appear more fun. Draw face features and also plant some flowers in their head. The finishing touch is so important. You can create different characters. Check out the rest of the photos and get inspired!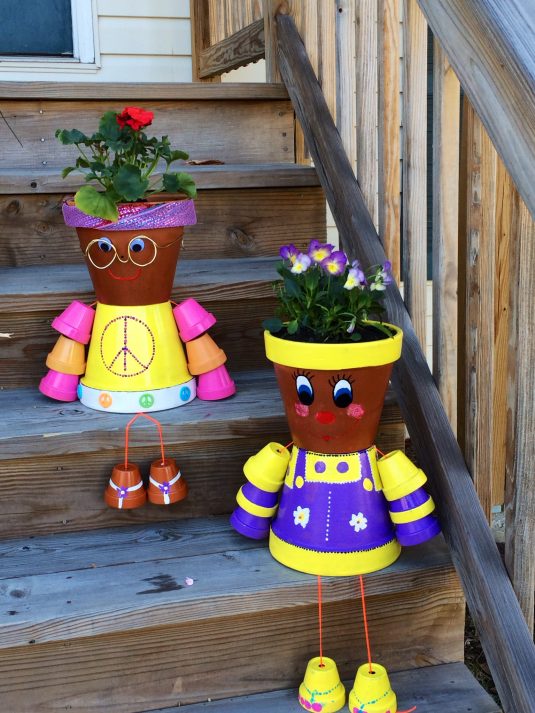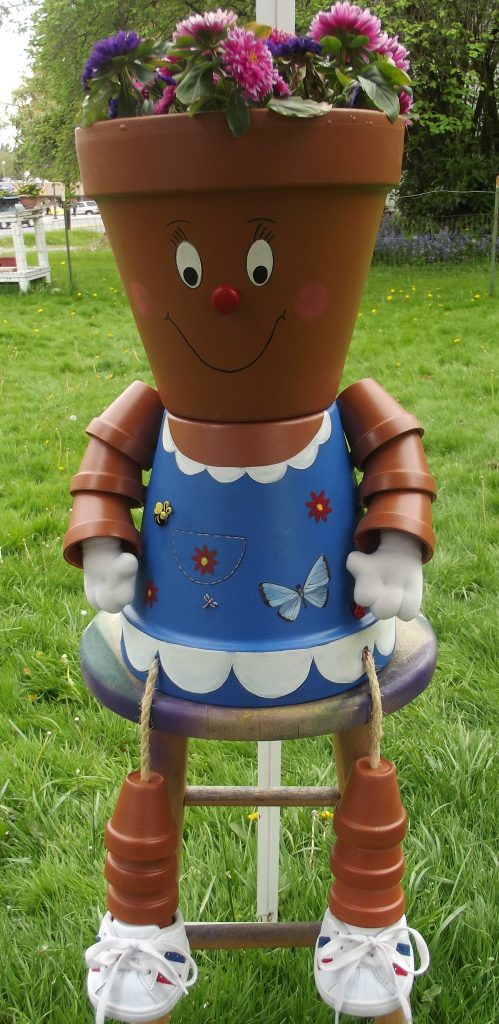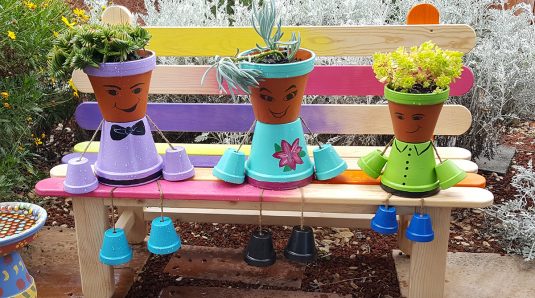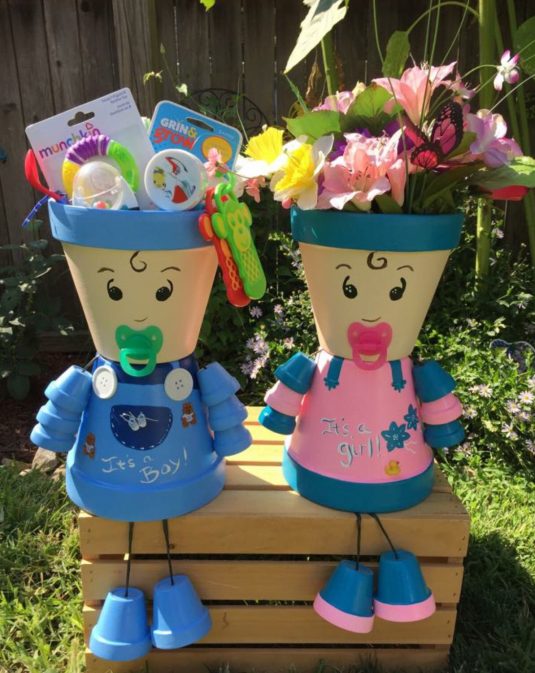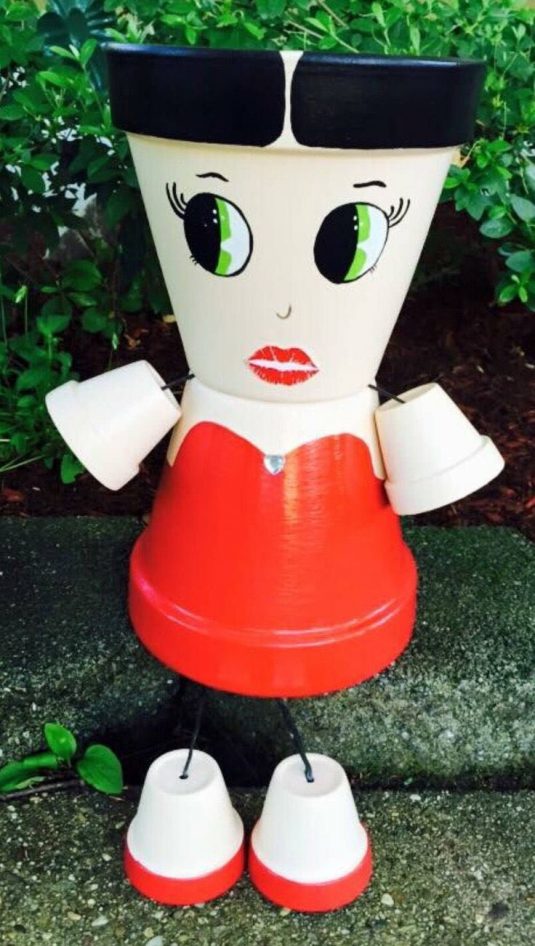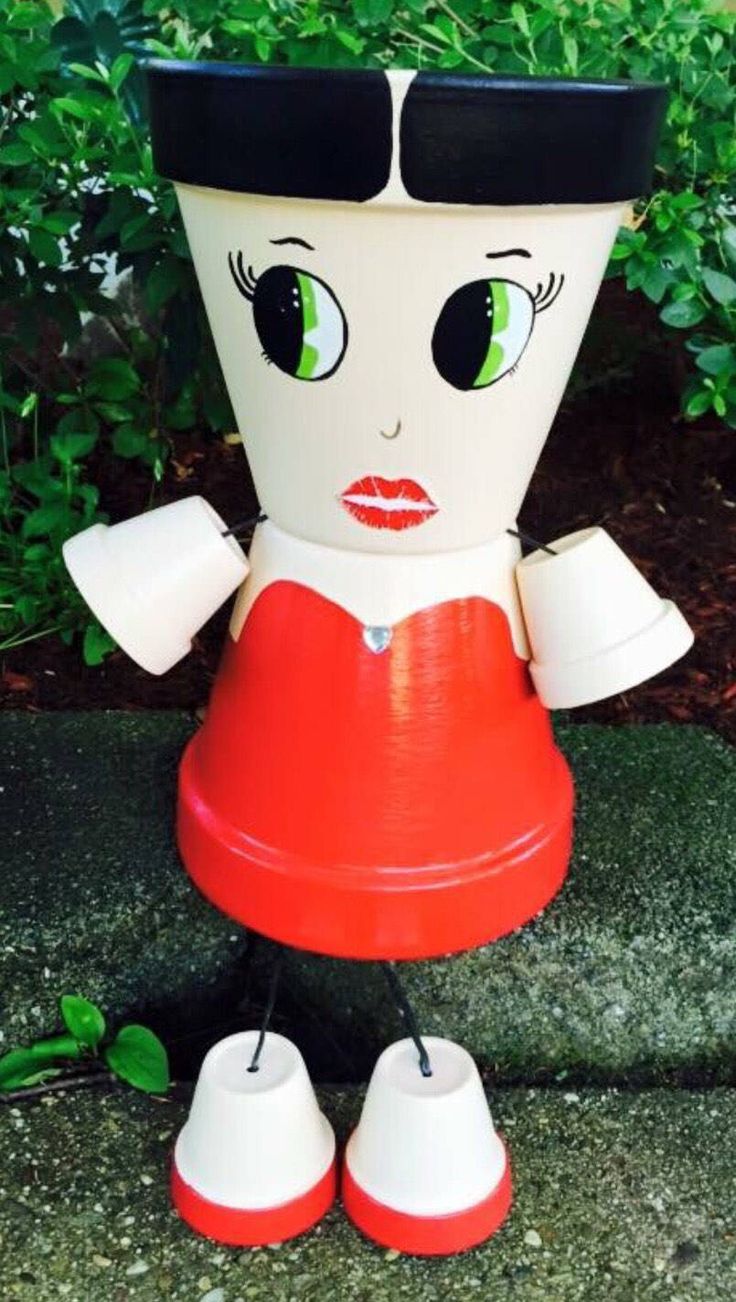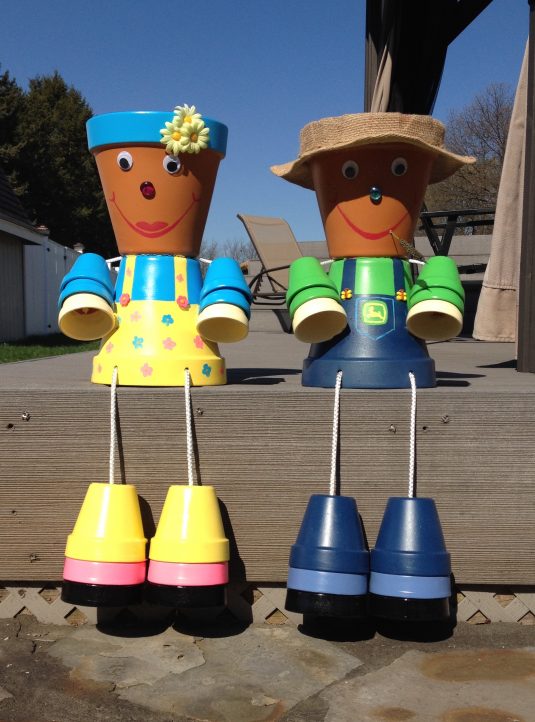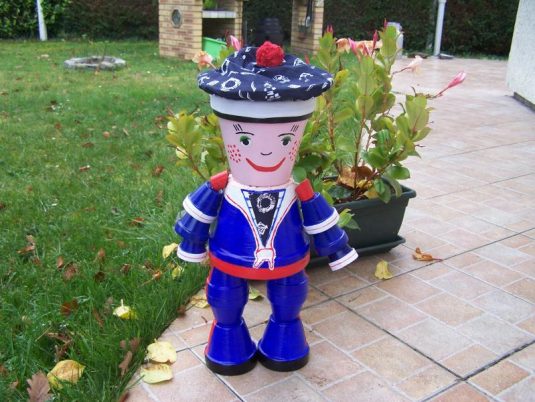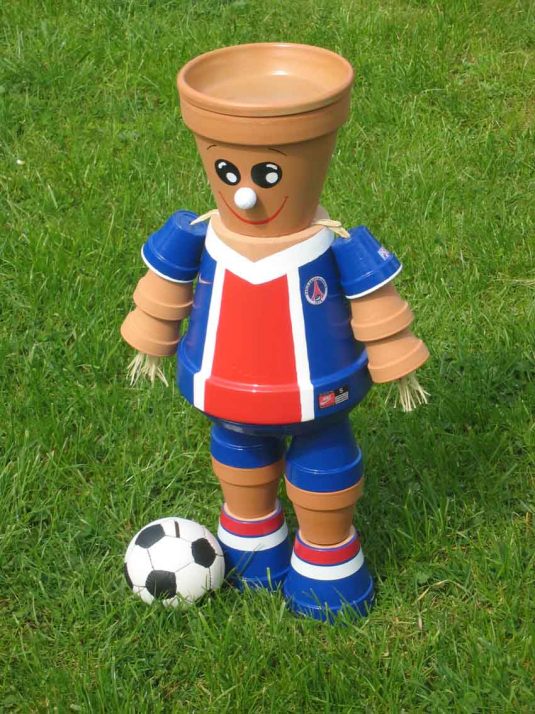 Once you have your clay people ready, you can start decorating. They will look excellent anywhere. Put some in your garden, porch, or on the stairs as well. They will be a warm welcome, and make a smile on anyone's face. Kids will absolutely love these cute people. Make as many as you want and place them everywhere!