Are you looking for a extraordinary way to store your magazine collection? This post that I have for you today will be so much helpful. If you are a type of person that makes collection of them, then you must look at these wonderful ways of displaying magazines. Check out these magazine storage ideas and display yours in a stylish way!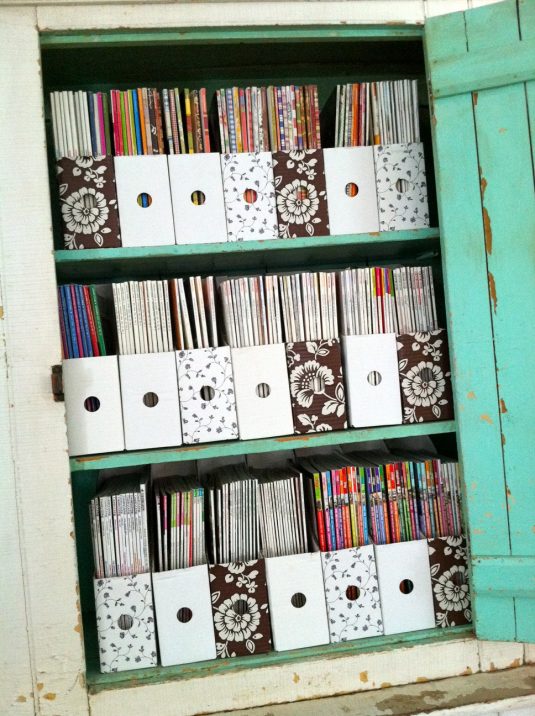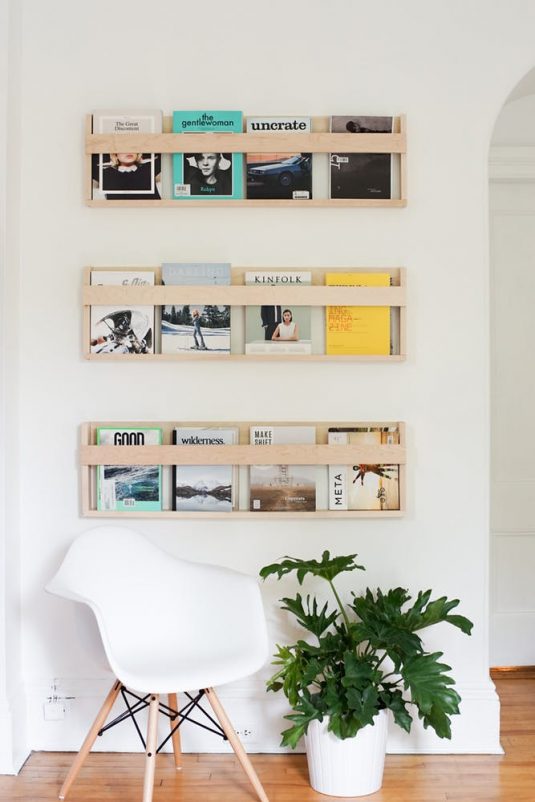 If you think that placing the magazines in a random box is not creative enough, then these wonderful storage ideas will inspire you.  Choose a wall display if you think that your magazines are pretty to be seen. Indeed, beautiful covers can make excellent decor for that empty wall in your home.
How about a magazine stool? If this sounds amazing to you, then take a look at the design below. It is basically a wooden base, that has a stack of magazines. They are kept in place by belts. For comfort, a pillow is added. This simple, yet clever stool design is excellent magazine storage!
See also:
Smart Desk Organization Ideas To Help You Keep It Tidy All The Time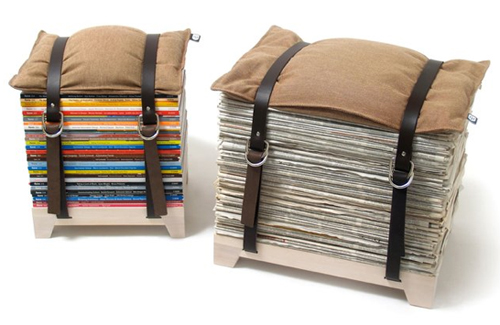 You want the covers of the magazines to be seen? Then this idea will be the one. The most important thing here is the color scheme in the whole composition. The designers stick to black and white in order to create a stylish and decorative display.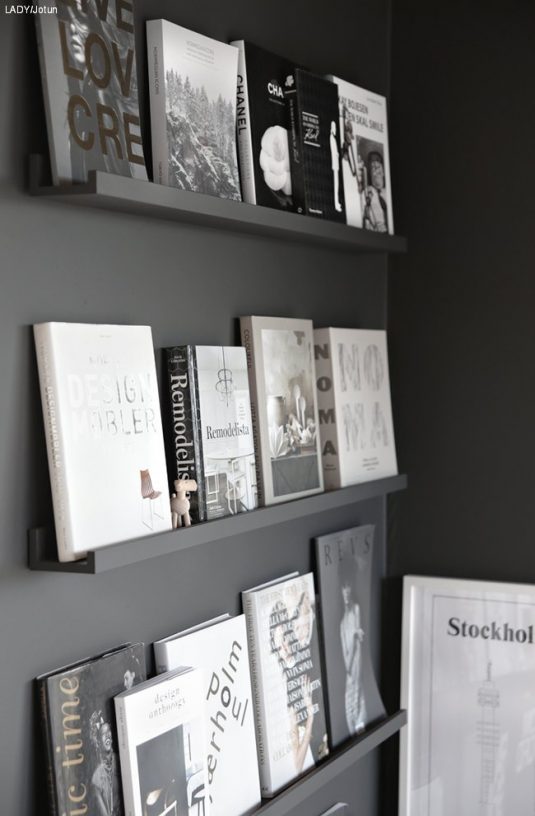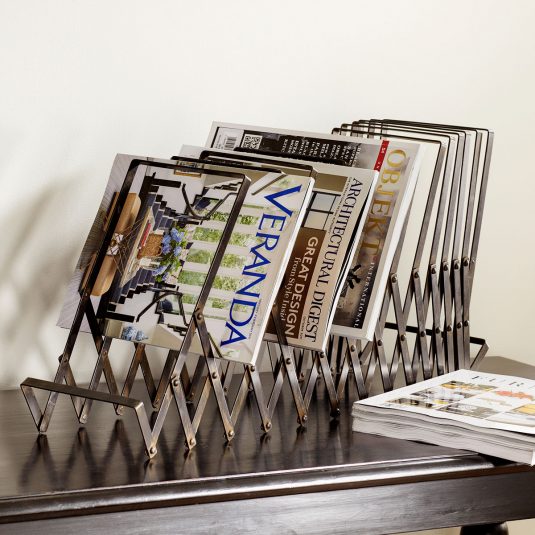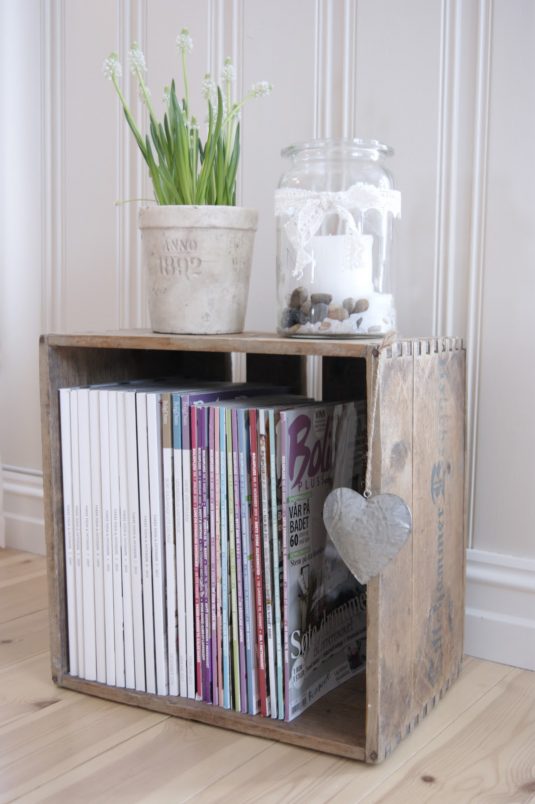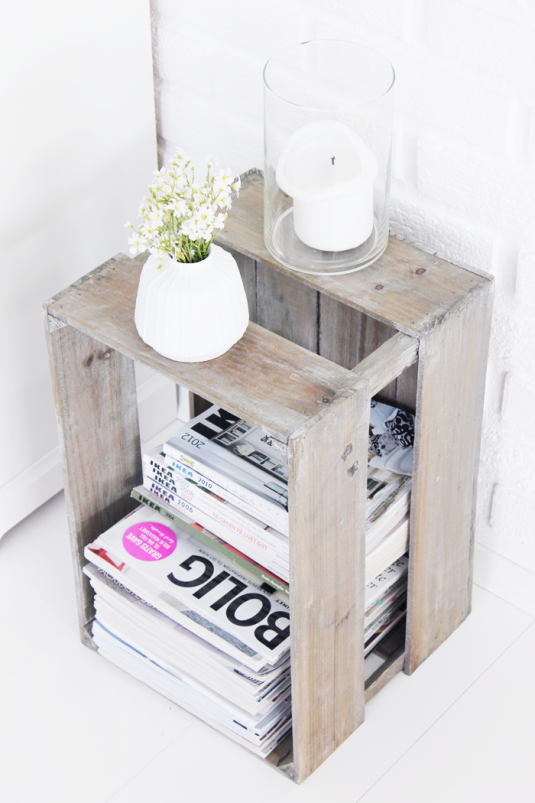 If you love DIY-ing, then try these ones. An empty wooden cart can be turned into a beautiful side table that has place for your favorite magazines. They will be handy when you relax in your living room.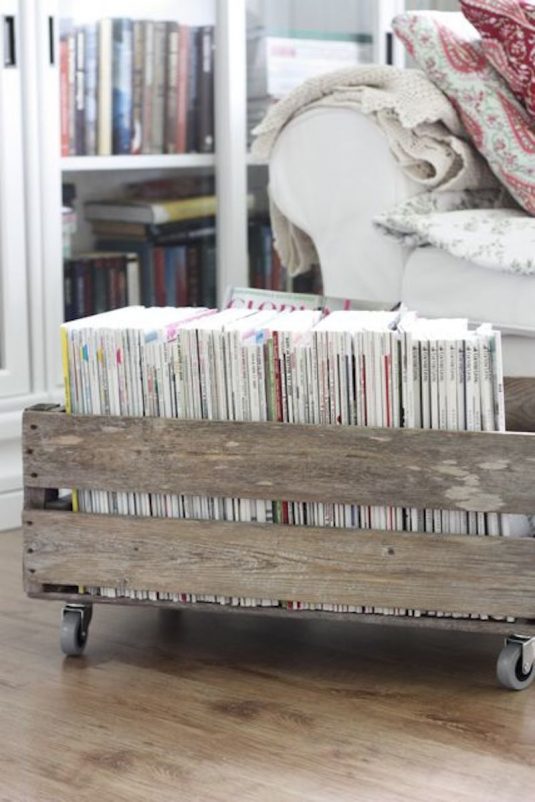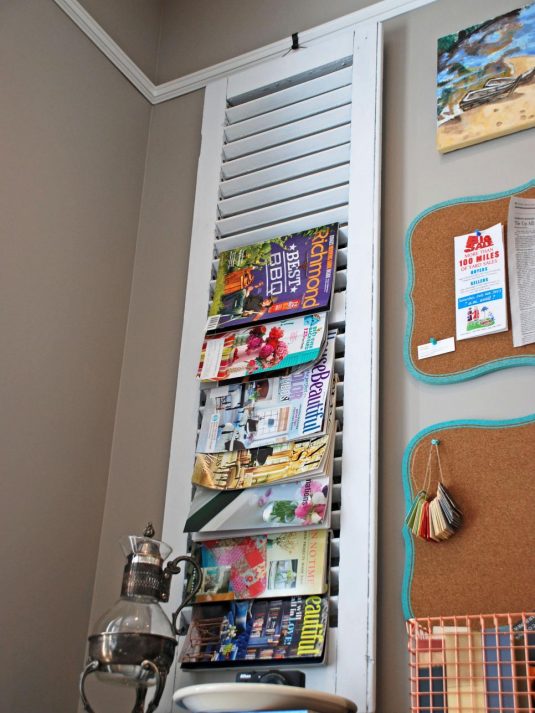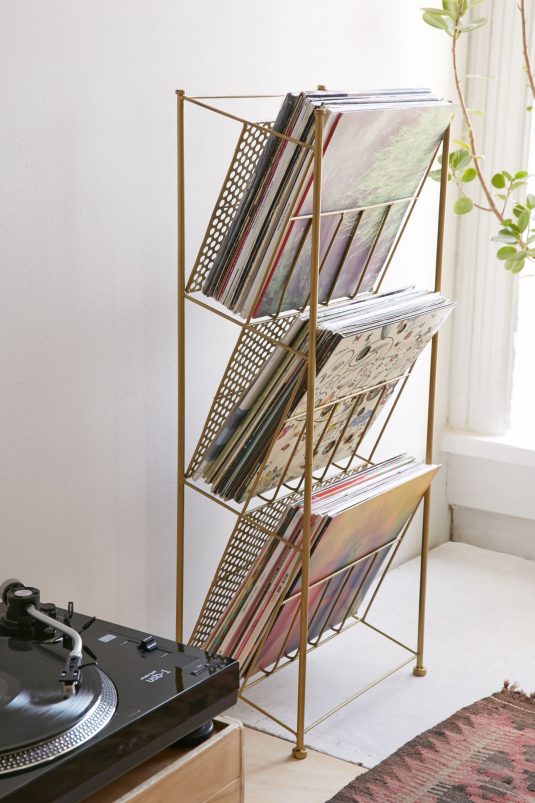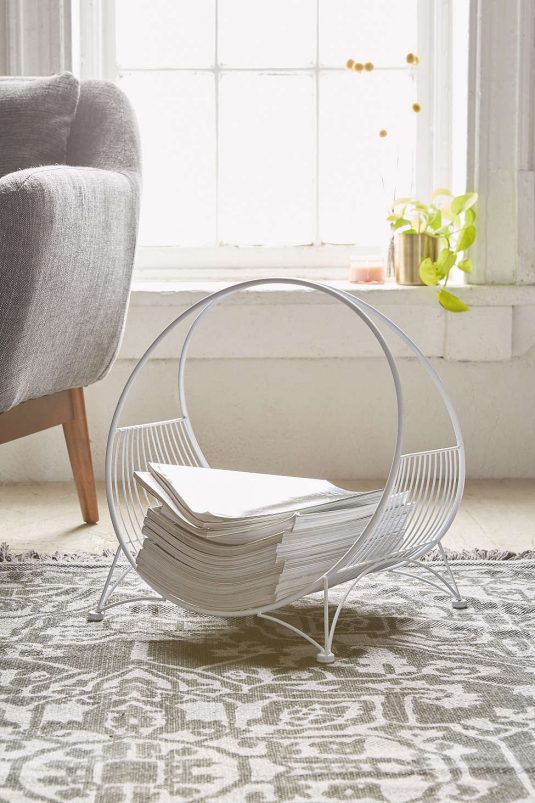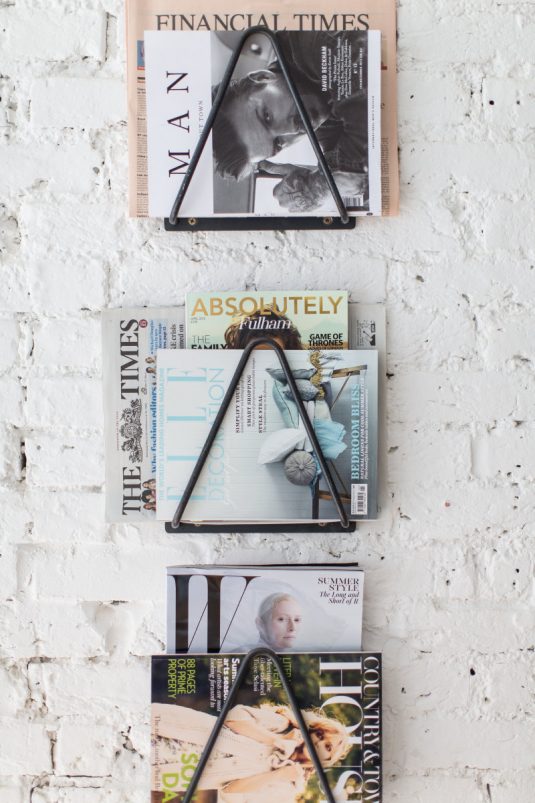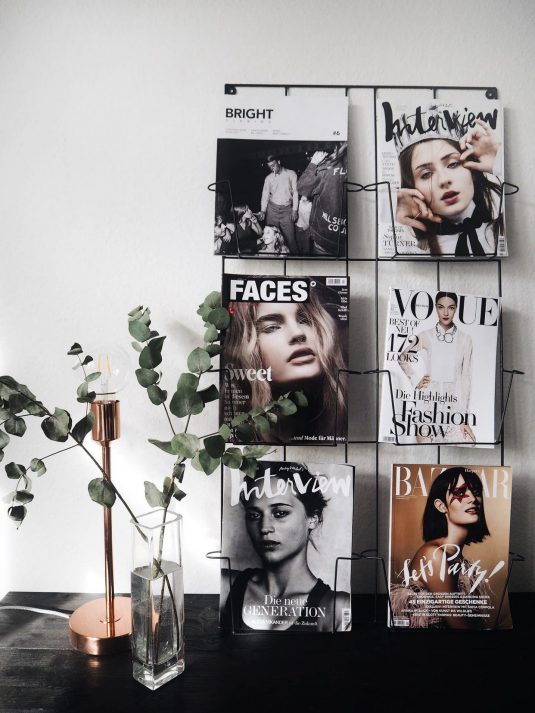 The most unusual, yet creative solution is the following one. A clothes hanger can make a great magazine display! Believe it or not, it will look awesome. Just choose a simple metal hanger and place your magazine. Take a look at the example below and see for yourselves.