Good day people! It is time to start gathering some cool ideas for this upcoming Halloween. This time, I bring you some fun and interesting ones that you must check. And they are having that fun and chic vibe. Get ready for the best chic Halloween decor ideas ever!
See also:
Terrific Halloween Dining Room Decorations To Get You In The Holiday Mood
Slightly different pumpkins
If you want to escape from the ordinary , this is a good idea. No more carved pumpkins! You can paint them and write some spooky messages.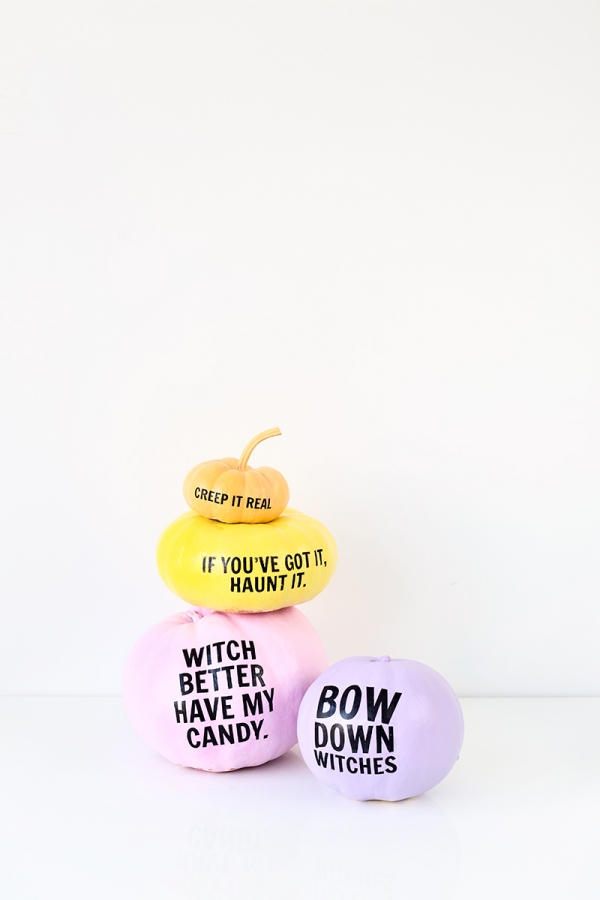 If you want to give it a contemporary vibe, decorate your pumpkins with copper tape. These ones look stunning!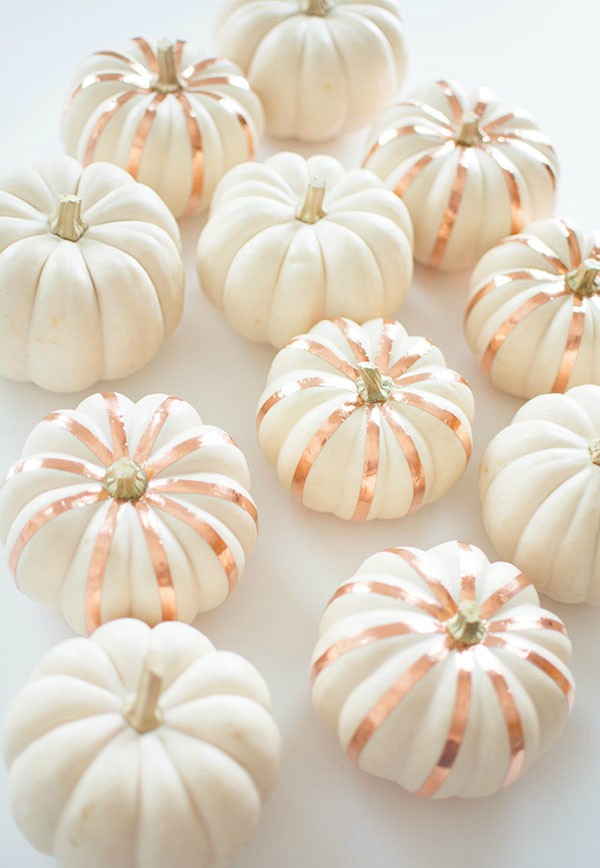 You can also draw cool patterns on your pumpkins! These ones are fake,obviously. You can stack them to create perfect decor, that can be used for your porch too!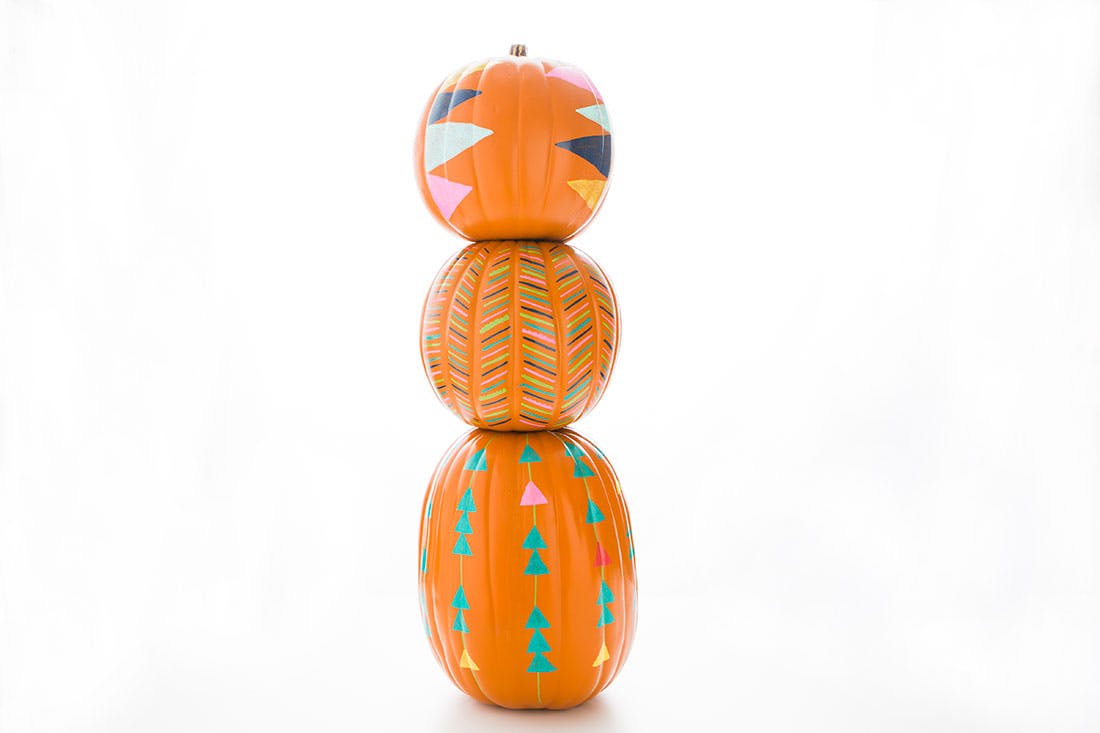 Skull string art
If you don't feel so confident about your own artistic skills, then this is an easy project. It is a definitely wort trying. Simply take a black canvas and skull stencil. Place nails and start playing with your string!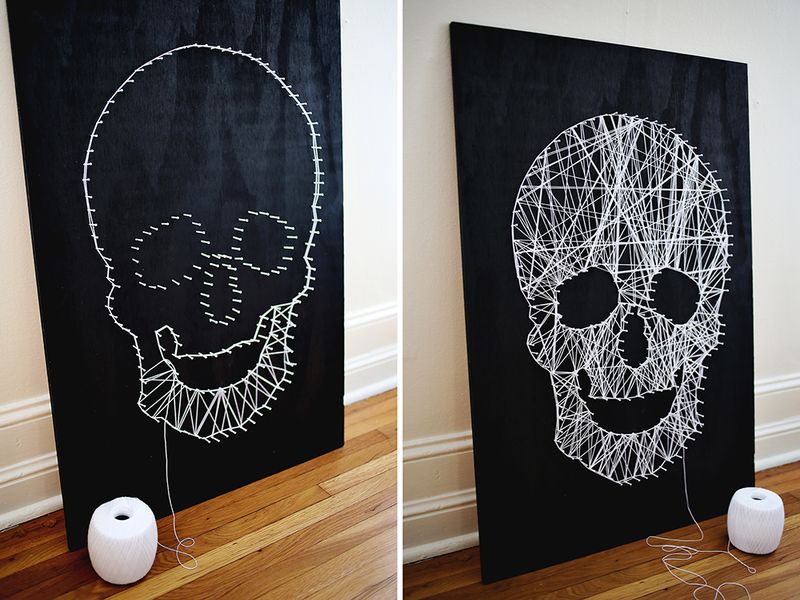 Decoupage pumpkin
Another fun way to decorate your Halloween pumpkins, that is not carving.  Use the decoupage technique to decorate them. For the ones that are not familiar with it, decoupage is a technique for covering things with napkins. Choose a fun pattern and use glue to stick it.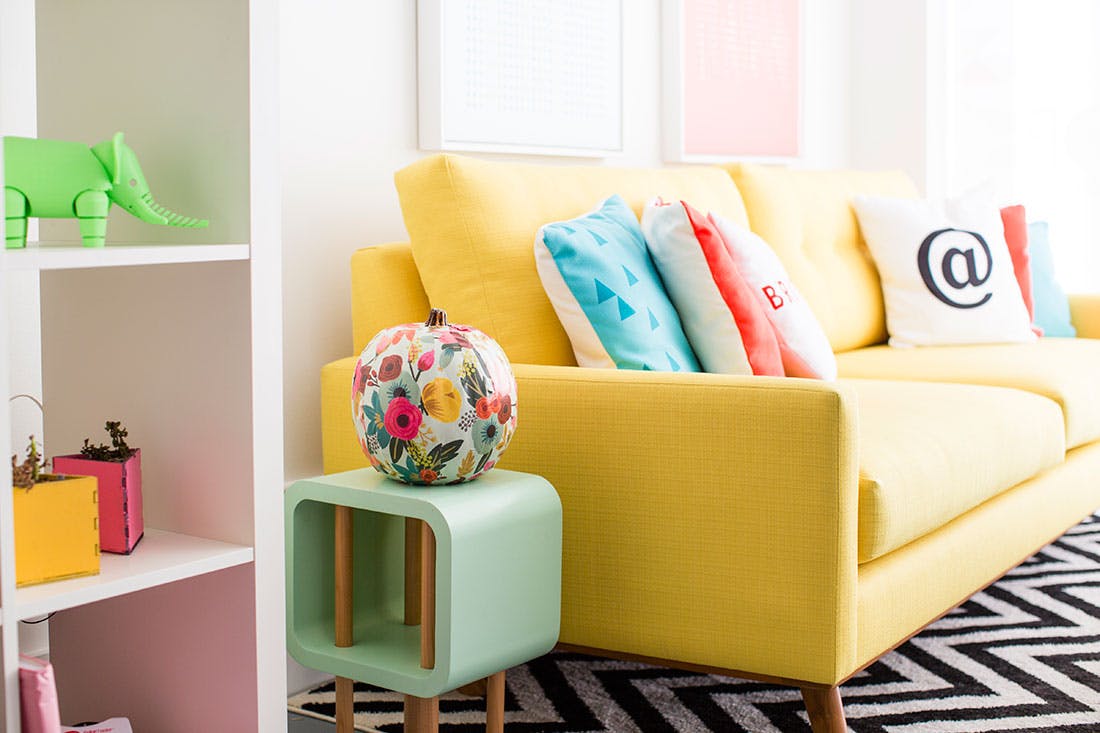 Skull planter
A great way to plant your favorite succulents! Use a skull as a planter and you will have some awesome decor!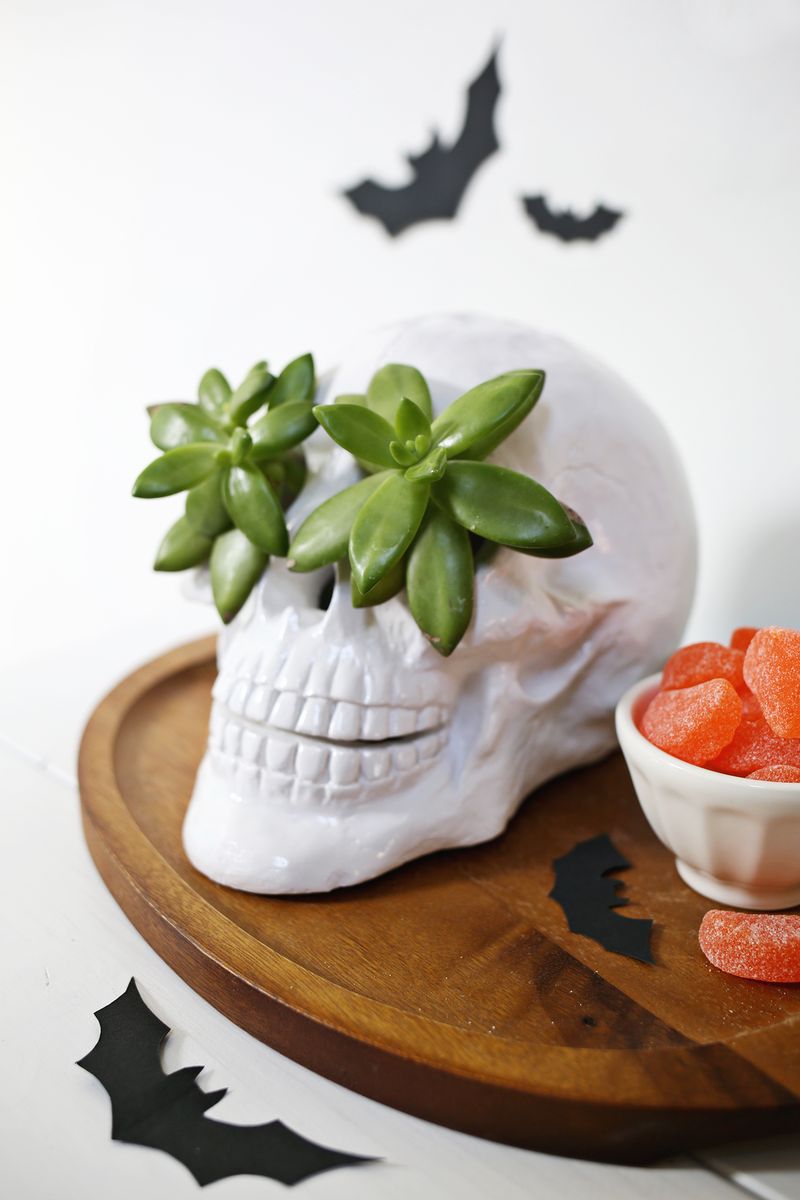 Beaded pumpkins
If you want your pumpkins to look chic, then this is a good way to do it. You can paint them in black, white and gray. Decorate your pumpkins with studs and beads.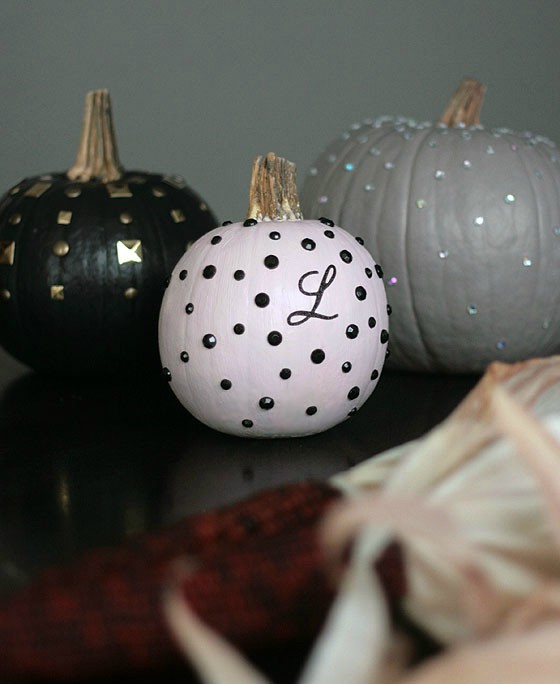 Lace candle holders
Ordinary candle holders can be turned into spooky ones with one simple trick! Use a lace ribbon to decorate them.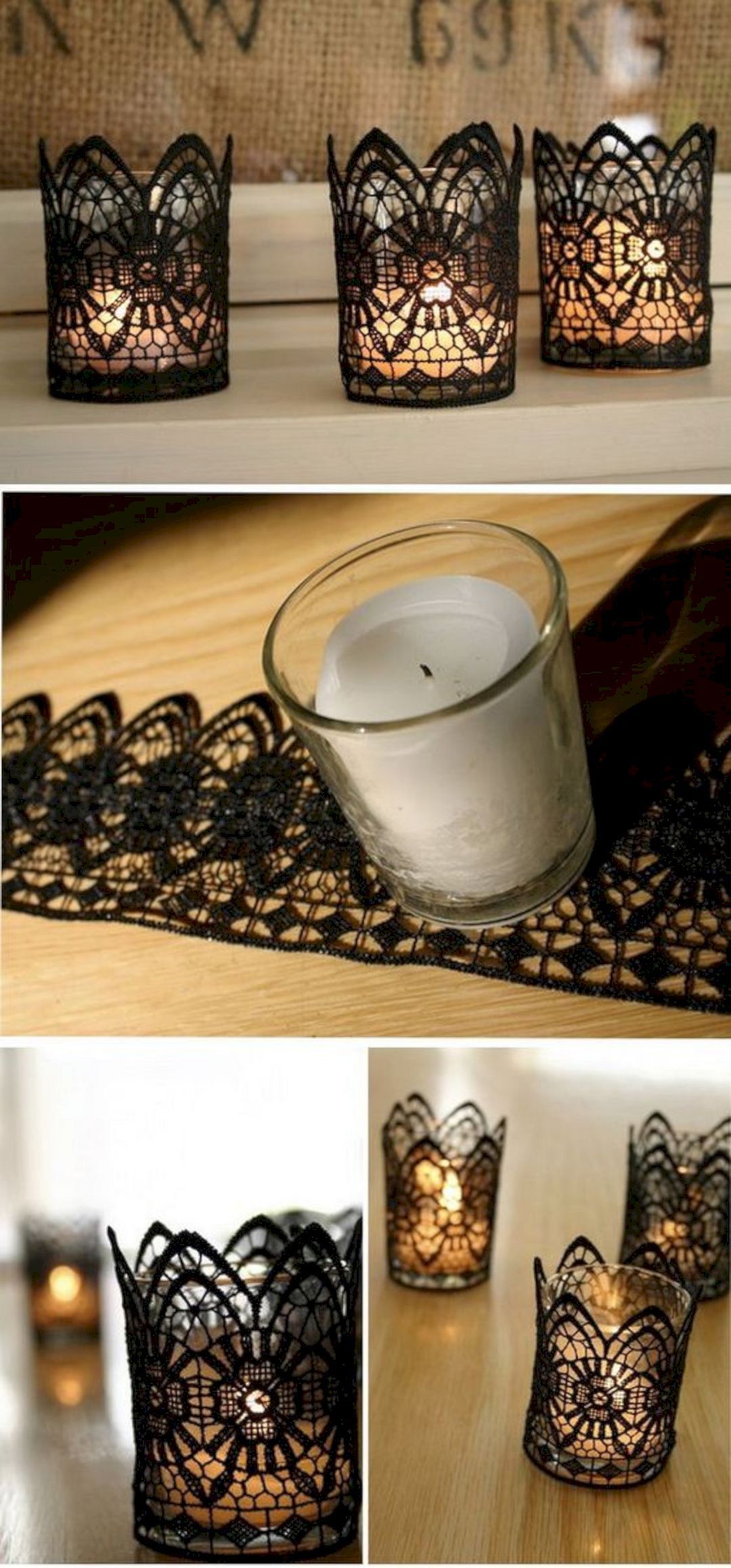 Bat vase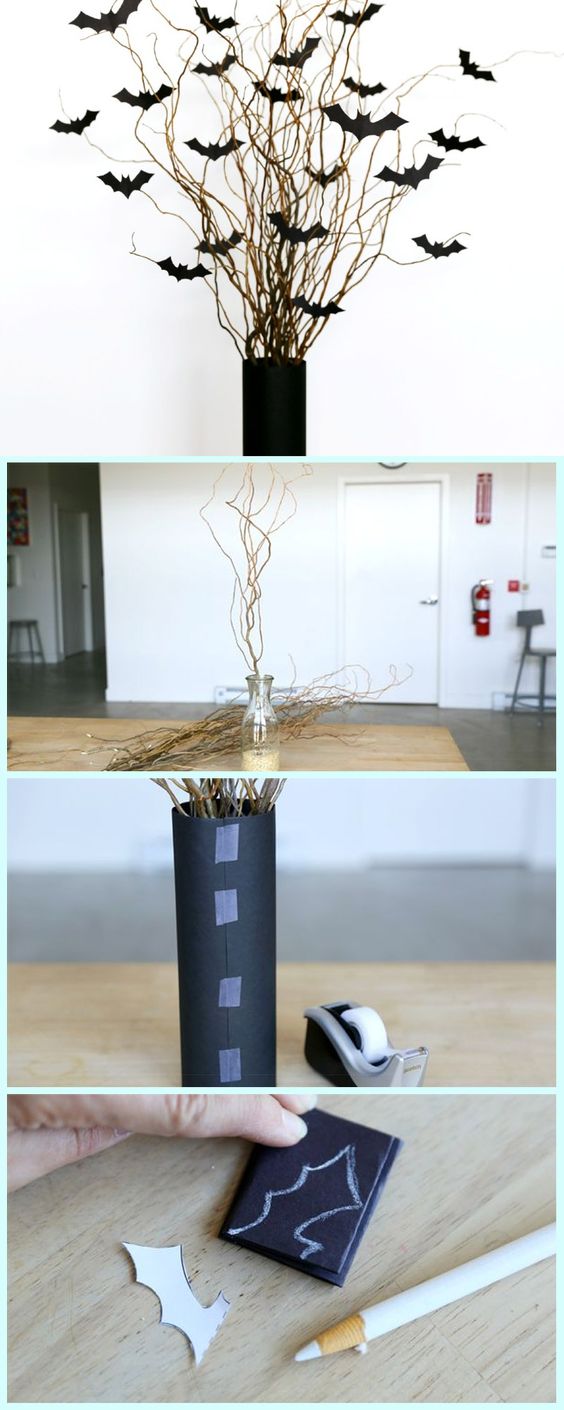 Mummy pillow
Turn an ordinary pillow into a mummy. Wrap a white one with cheese cloth. Do not forget to add the eyes!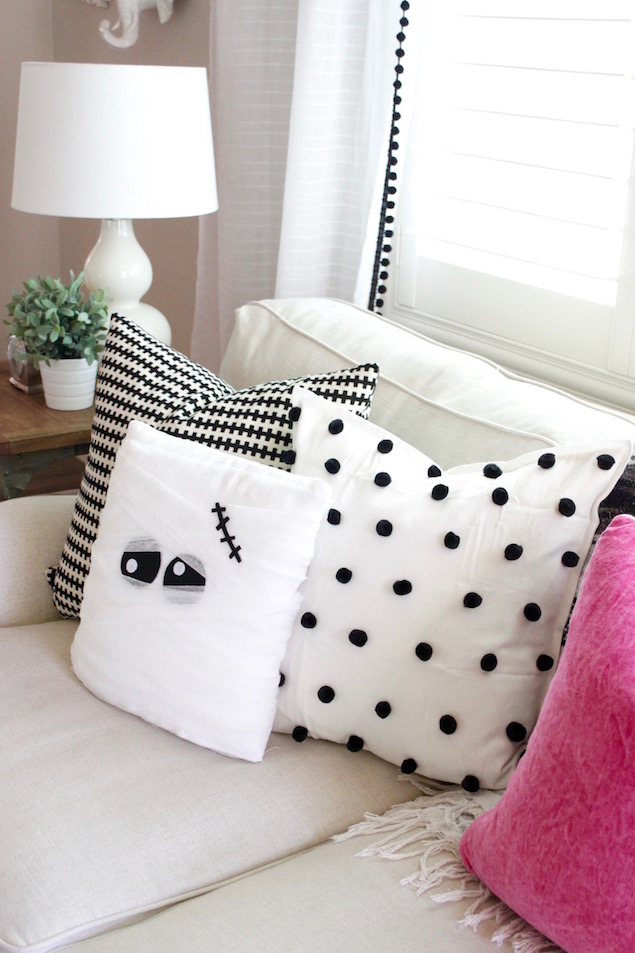 Boo sign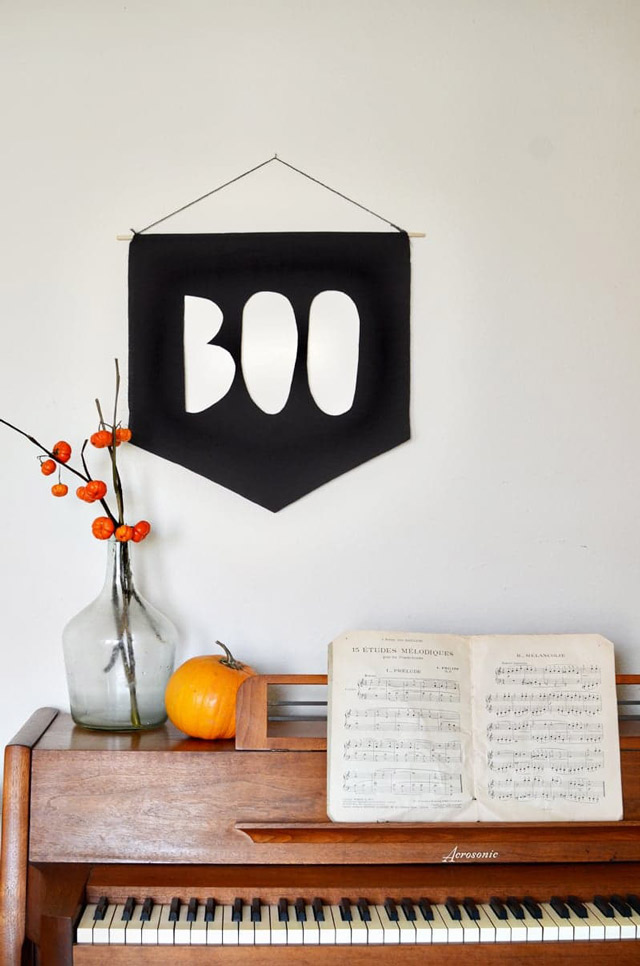 Halloween mini bar