Good day people! Have you started thinking about Halloween decor yet? You should check these great ideas and bookmark them! Today I bring you some great ideas on how to arrange your spooky Halloween table decor. These projects are easy and affordable too. Read on and find out more!
See also:
Scary DIY Halloween Crafts That Will Impress You A Lot
Skull centerpiece
Want a spooky centerpiece? Polystyrene skulls, black spray paint and a cake stand is all you need.This one looks spectacular!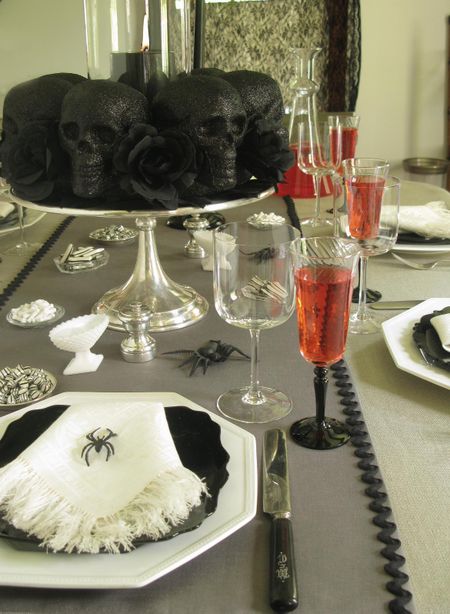 Branch centerpiece
Although simple, this one looks pretty stunning.  Find a branch and spray paint it in black. Place it on your table and put a few candles. Looks amazing!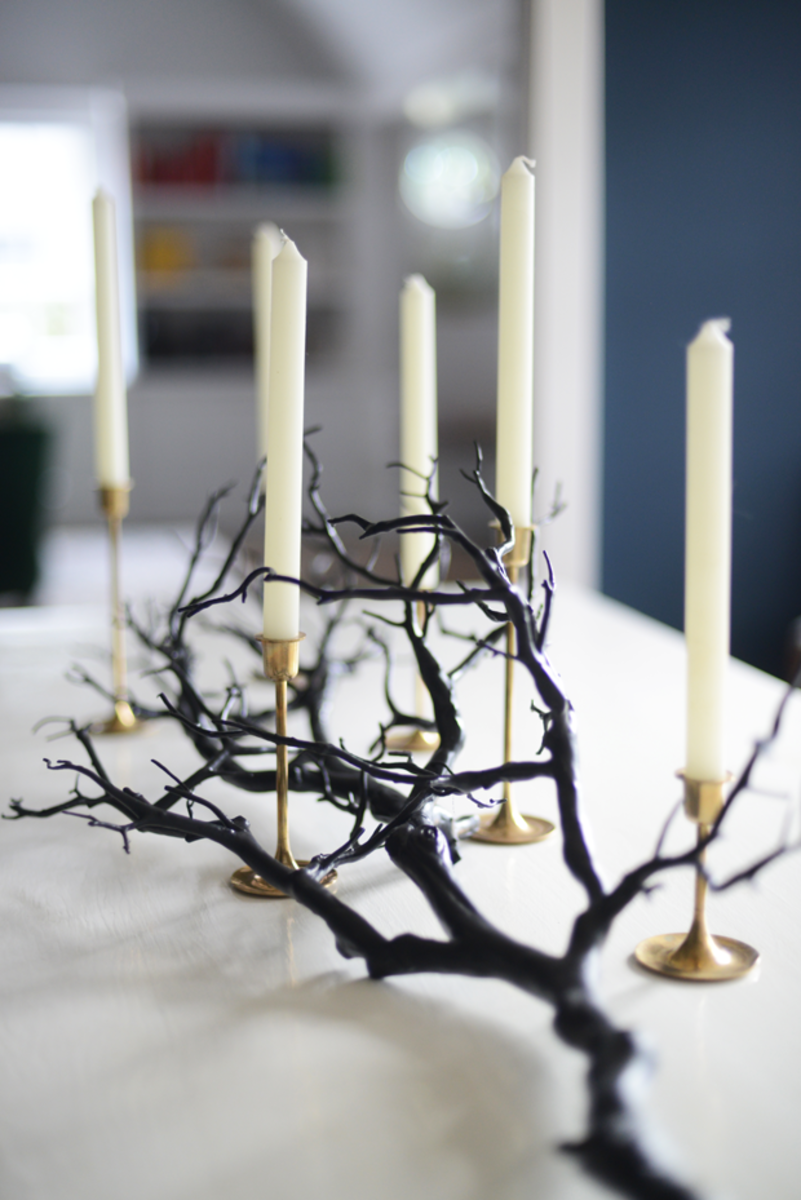 All black everything
Choose black pieces for your table, including the cloth.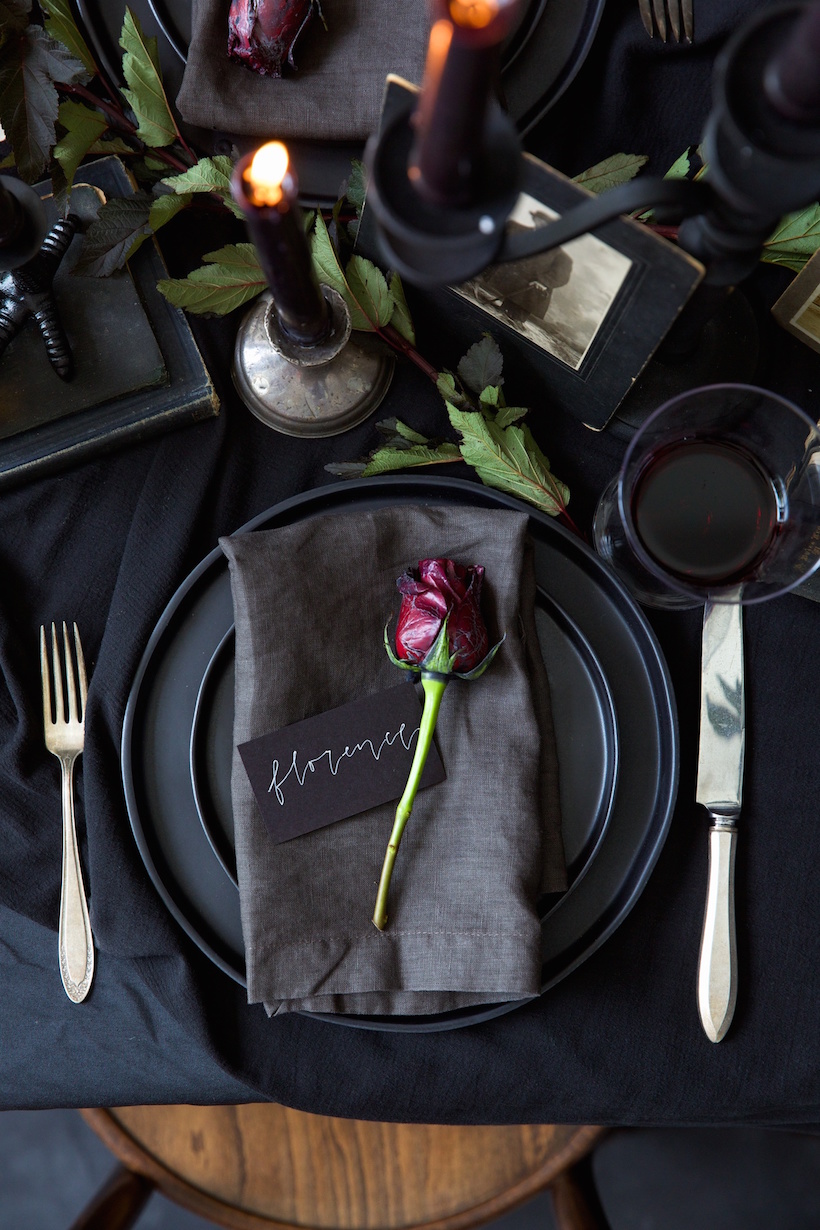 Wicked cheese board
Excellent treat for your guests! You can use one of those fancy boards for this one. Put fancy cheese, crackers and grapes.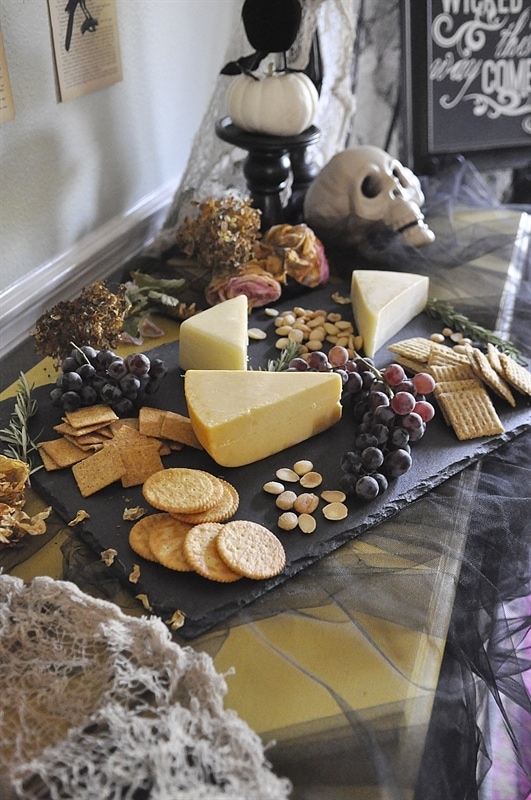 Ghost  on the table
What a spooctacular welcome for your guests! Tie a white helium balloon on the napkin. Do not forget to draw the face features with  a marker!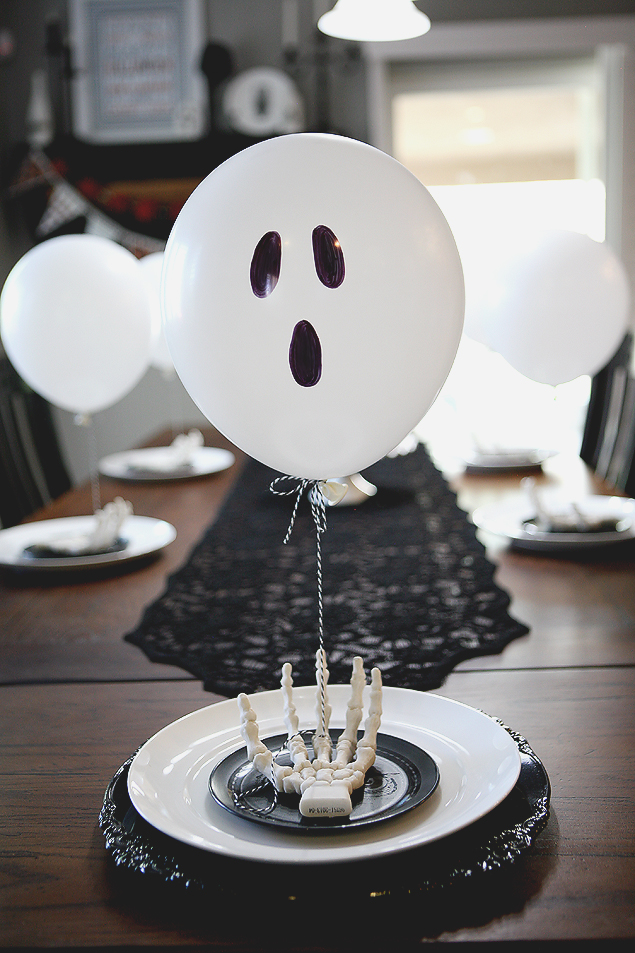 Frightened punch
Does this one looks cool to you? Frightened faces inside your punch will give that extra spookiness. You can easily make these ones. Just peel a few apples and carve faces. Simple as that!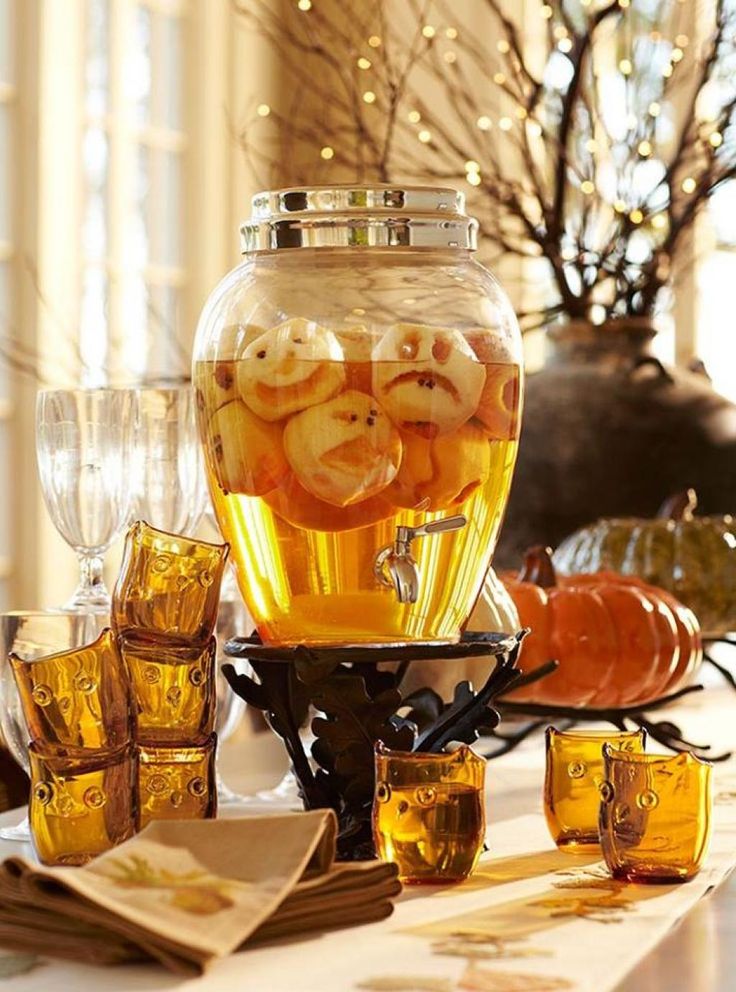 Mason jar cutlery holder
Turn your mason jars into spooky table decor! You can paint them. Stick eyes and spiders on the sides. You can put forks, knifes and straws here.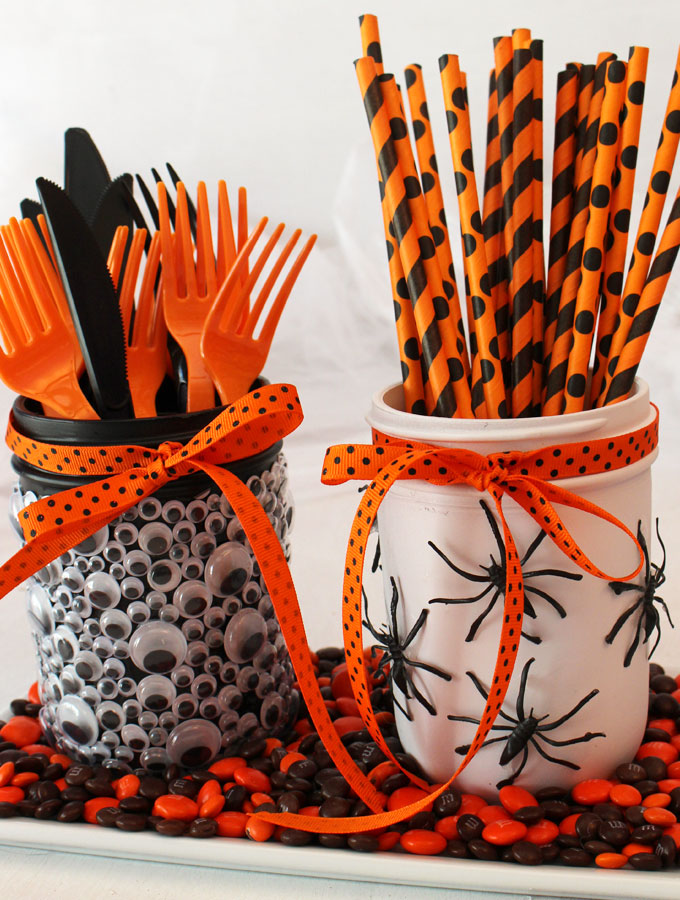 Wine bottle candle holder
Simple ones, but look awesome! Just stick your candles in transparent glass wine bottles. A nice addition for your festive table!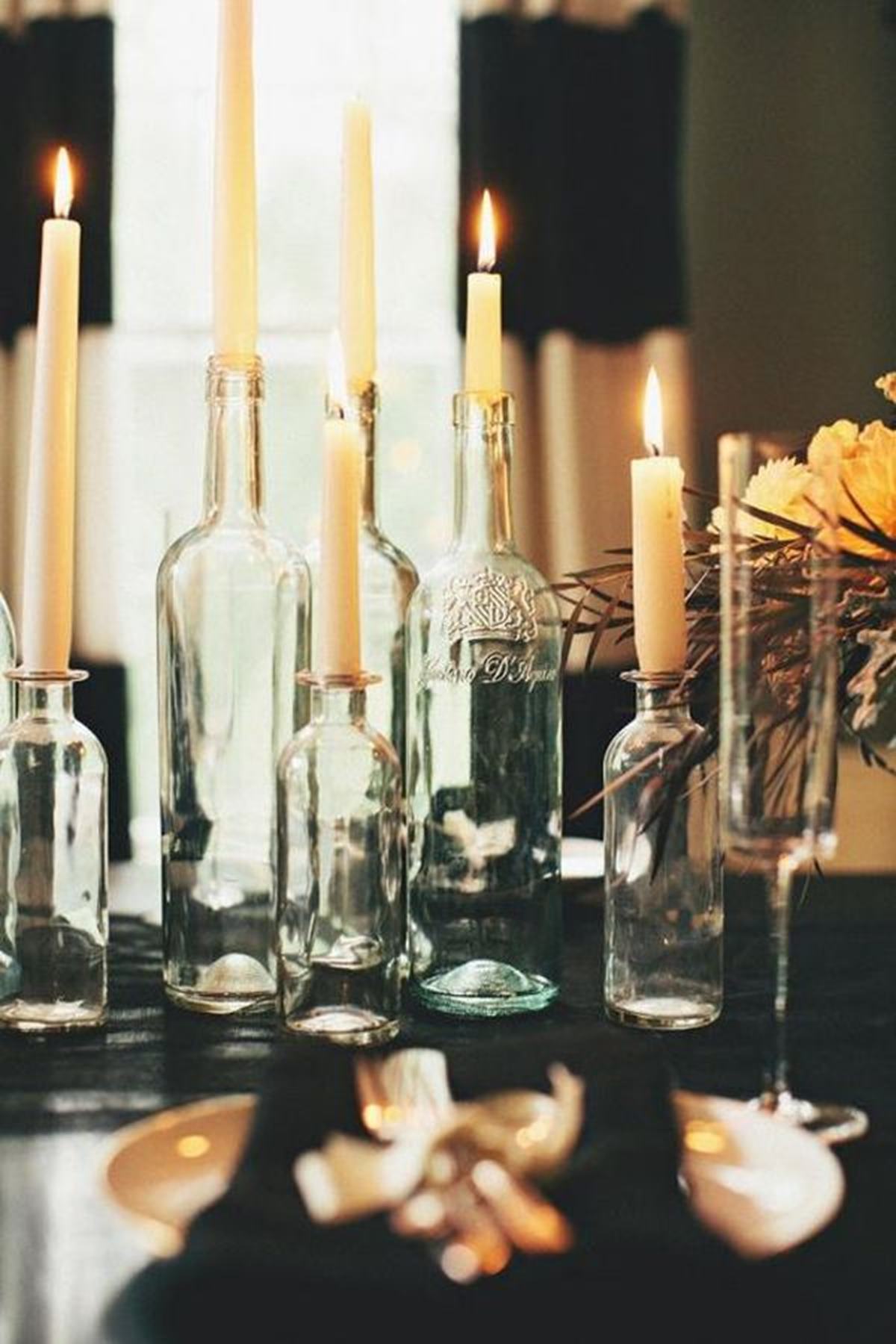 Black pumpkins
Spray paint ordinary pumpkins with black matte paint. This will make them look wicked. Use these to decorate the table.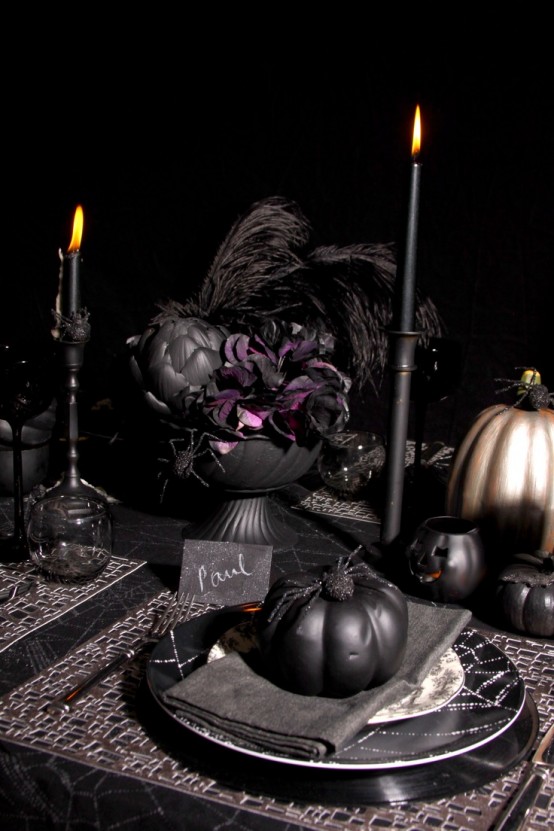 Table runner
This is the best idea ever! And it looks so wicked! For this one , you will need small snake toys. Paint this in black, so they are in the Halloween spirit. Despite for the snakes, you can also use bugs,spiders and scorpions.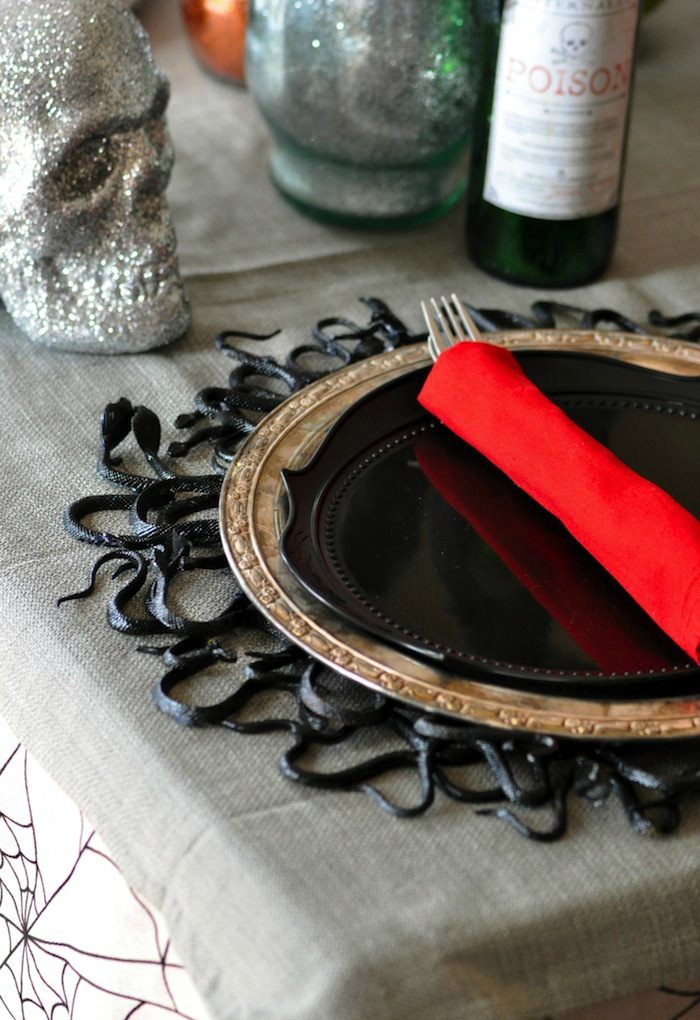 Plaster hands
Another easy DIY for your table! Plaster hands are so easy to make. A glove can serve as a mold. And you can make as many as you want. Place them around your table.