Hi there! Christmas is just around the corner and I'm very excited, what about you? The Christmas tree should be a center piece in any interior for the upcoming holidays, so I have shown you some very interesting Christmas tree decorations. For those who don't want to waist their money and are in a good mood to improve their diy skills and techniques, we have made a very interesting collection of diy Christmas tree ideas.
SEE ALSO: Creative Homemade Christmas Ornaments to Hang on Your Tree
Have you though about decorating your table? Do you have some ideas on mind? Christmas table settings are very important and are considered as essentials for the holiday dinner. I have found some marvelous ideas that will blow your mind and bring the holiday spirit in your home. Let's check them out and draw some inspiration. You may find Christmas decoration that will fit your interior and other decorations. Enjoy and have fun!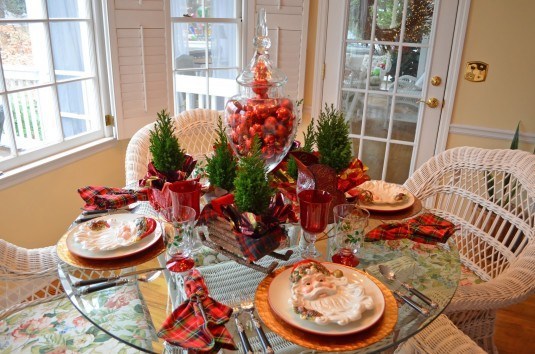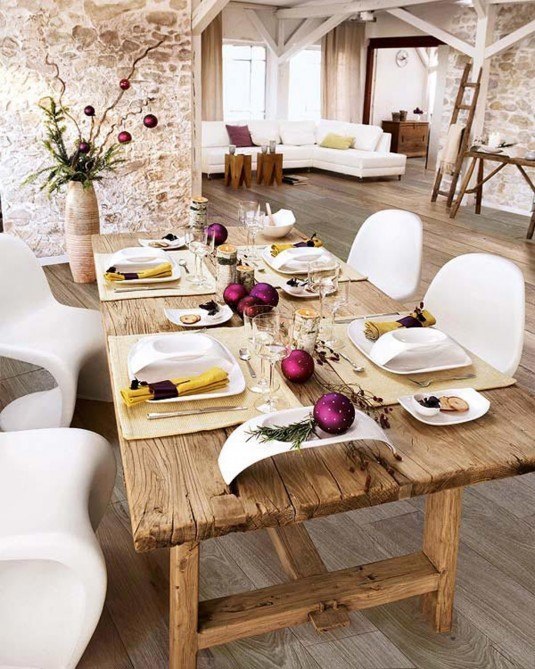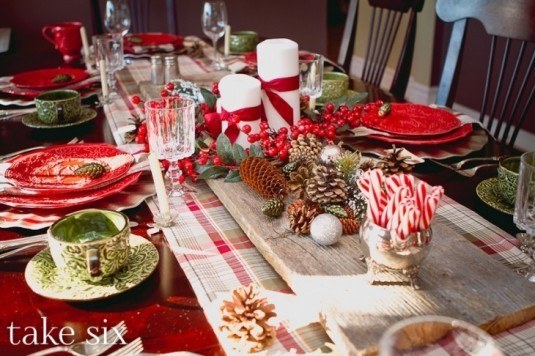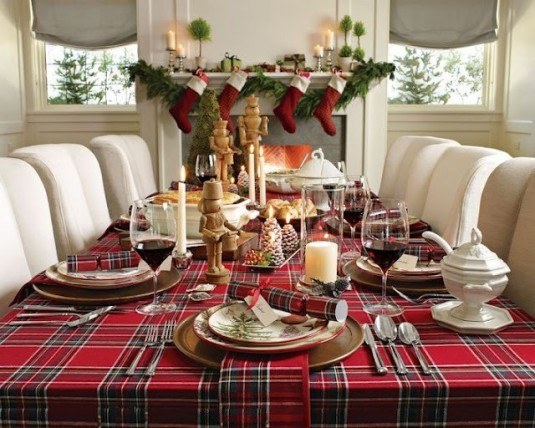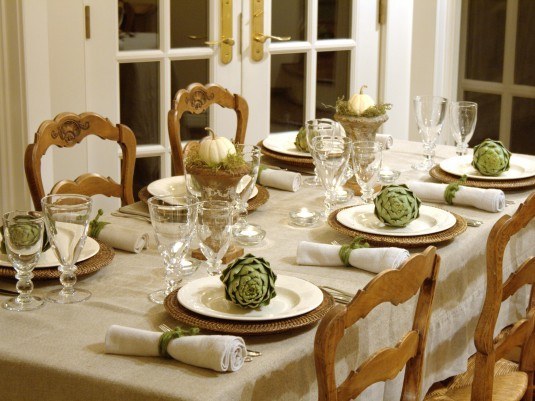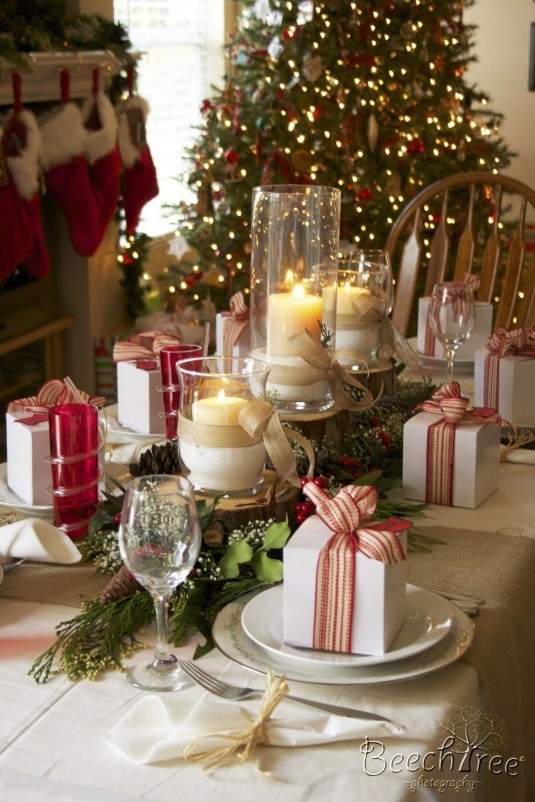 You can make an impact with the place mats, place cards, and candles. They will embellish your dining room and make your ambiance warm and cozy. You can't choose any color. Blacks, teals and purples will make your dining table more modern, while the golds and silver will create a classy feel. Tie linens or fabrics around the chair backs for more glamorous look. There are many ideas of how you can decorate the chairs and dishes in no time and without spending a fortune. You can pair the white linens and crockery with some interesting metallic ornaments and gold candlesticks.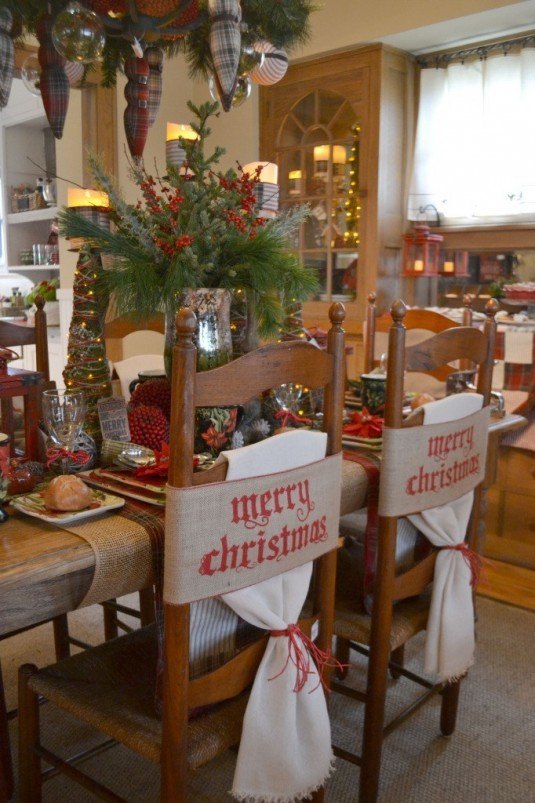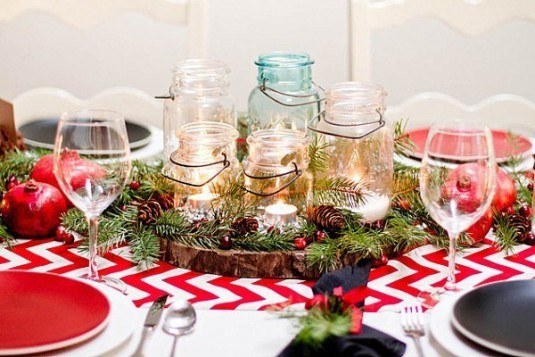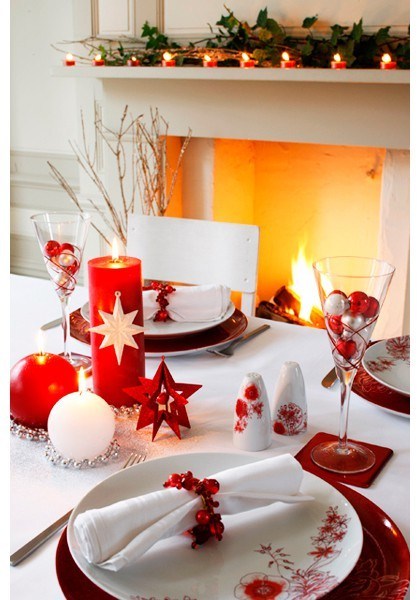 Minimal tableware and gold and black accents are perfect for those who are looking for something sophisticated and glamorous. To bring the holiday spirit on the table, just add some interesting ornaments and let the party start.
Lanterns, surrounded with candles can be an amazing table decoration, especially if they are filled with glimmering baubles in silver color. Have you already decided how will you decorate your Christmas table this year? Let's take a look at the following two ideas and decide which idea will we choose.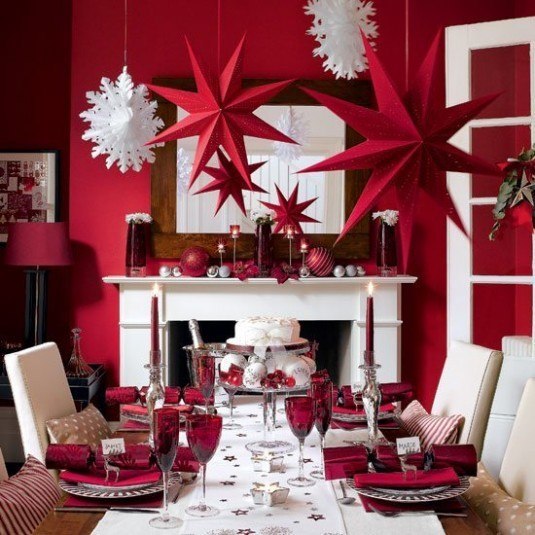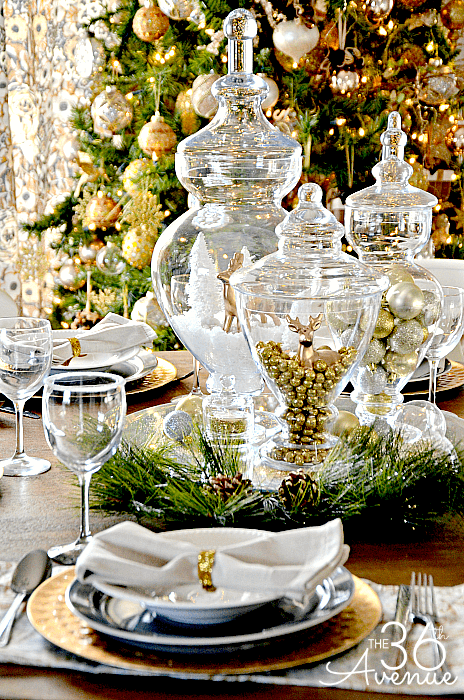 We should all recognize that we can all get lost in these amazing collection, because all are very beautiful and lovely! Which Christmas table decorations will fit perfectly to your interior? I hope that you like them all and you will decorate the the table and enjoy the holiday with your family in a warm and cozy ambiance.
If you have some other interesting ideas, feel free to share them with me in a comment below. I would love to see them all! Thank you for reading! Enjoy in the rest of your day and don't forget to stay up to date with the content of Karma Stream!