Looking for some Christmas cakes that will impress everyone? I am so excited to share the most beautiful ones with you.
Christmas is the time when you need a classic, but well-decorated dessert. And you really don't have to be a professional if you want to have the perfect cake. The thing that I want to recommend you is to go for nature-inspired decor. It won't take much of your precious time but yield excellent results. I don't like to spend much time in the kitchen, so that's why I came across these simple ideas. They will give you some good inspiration.
I am crazy about those naked cakes. You know, the ones that are left only with their icing.  They look so rustic and charming, plus won't take you much time. And you don't have to apply the frosting perfectly since it is all about the unfinished charm. To bring the Christmas spirit, decorate with fresh rosemary branches, gingerbread cookies, fruits, or branches. I have some helpful tips for you. Feel free to steal some inspiration from these ideas!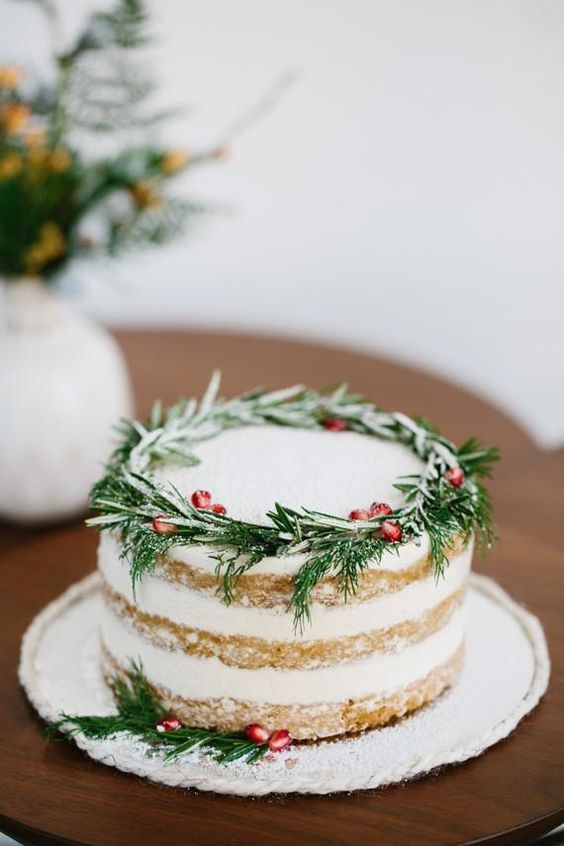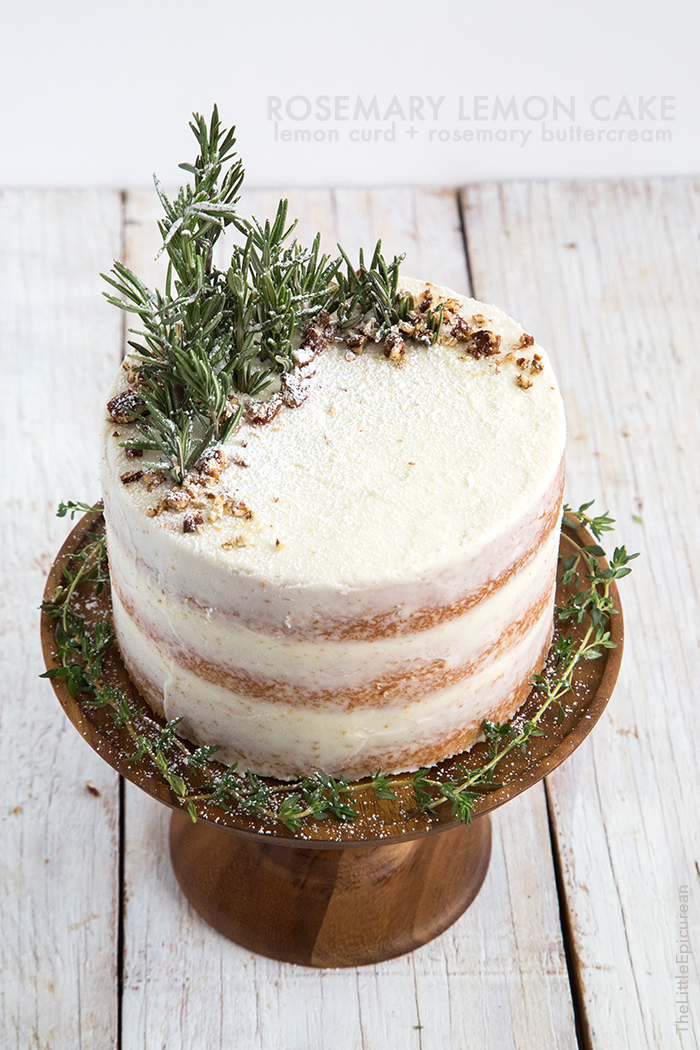 Tricks for the perfect naked cake
To make sure that your naked cake looks perfect, there are some tips and tricks. A naked cake is characterized by its minimalist look. You can see the texture, as the layer of frosting is so thin. Or, there might be no frosting at all.
Naked cakes are rich in flavor but less sweet due to the absence of a top layer. Feel free to experiment with different fillings.
There is another reason why naked cakes are so popular for Christmas. The heating and hot air can melt the buttercream. To avoid this, people simply put frosting only.
But, naked cakes can dry out more quickly. There is no top layer that will keep the layers moist. You can drizzle some juice, coffee, liquor, or another liquid that will add a nice taste. Apply to each dough before you assemble the cake. But, make sure that you don't add too much. You really don't want to have a soggy cake.