Are you ready for another cool DIY project for your home? This time I bring you something fun to cheer up your outdoor space. Having a house number is a must. But, why not do it in an extraordinary way, rather than the old fashioned one? Check out these creative DIY house number ideas that will wish everyone a warm welcome in your home!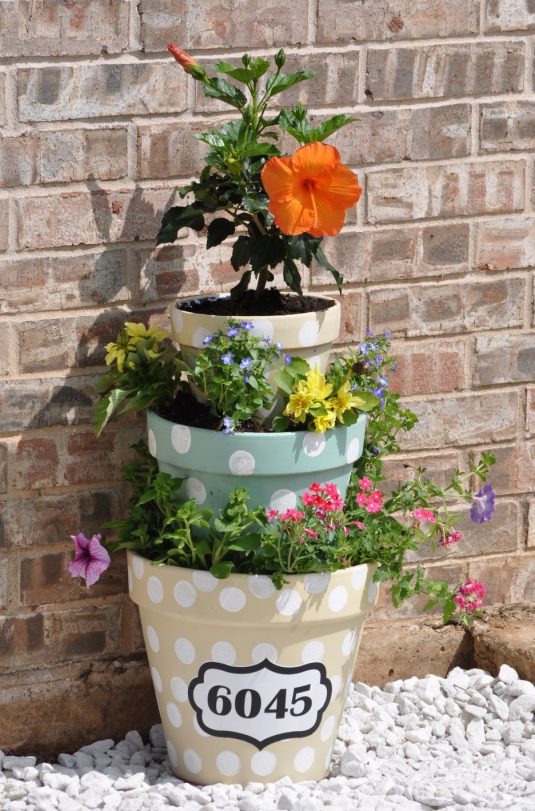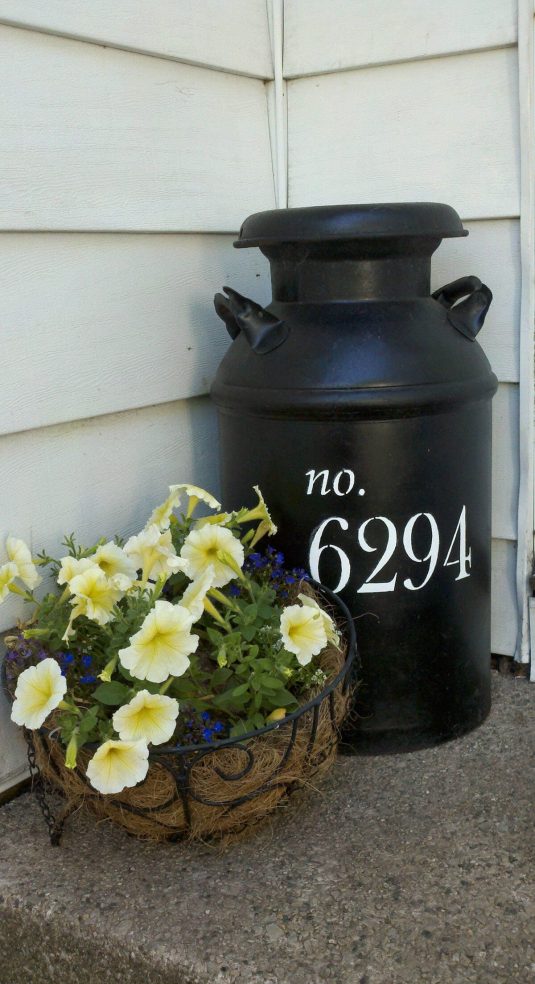 Why don't you display your house number in a creative way? It will be a nice welcome for your guests. And there are so many ways to do it, despite the ordinary one.  This is a fun way to show off your personality and give your own personal note to your front porch. It depends on your own taste. You might like greenery, colorfulness, or you want to go for a modern approach. So, it is time to get creative! This gallery will inspire you to start your next DIY project!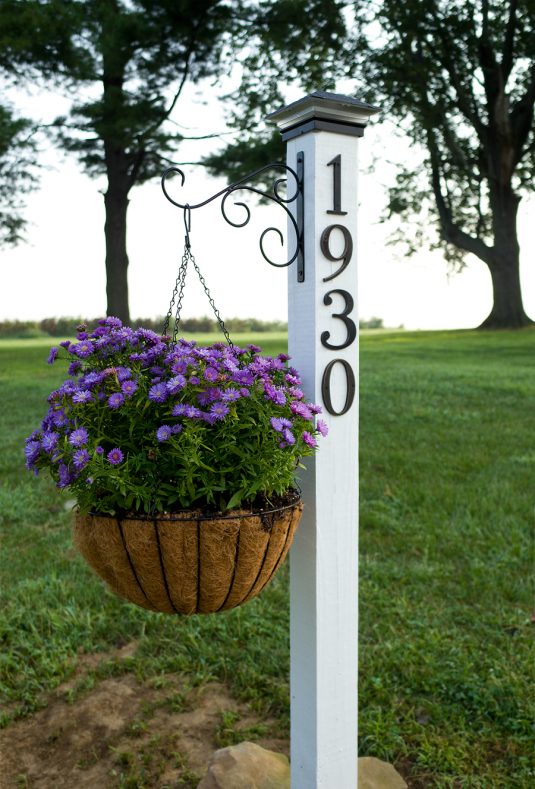 How about a planter accompanied by a house number? This one looks wonderful. The greenery itself will bring some freshness. There are different options. You can make a decorative post and add a hanging planter. Or, you can go for a wall sigh, that has a small planter attached.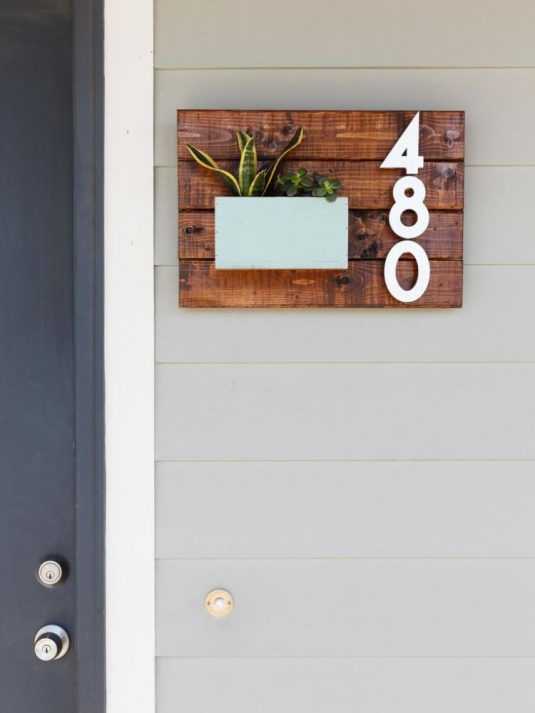 Displaying your home number on a flower wreath seems like a wonderful idea! This is a very nice addition to your front door. Since your door is the first thing that a guest would see, it will leave the best impression.
See also:
10 Porch Ideas To Make Yours Pleasant And Welcoming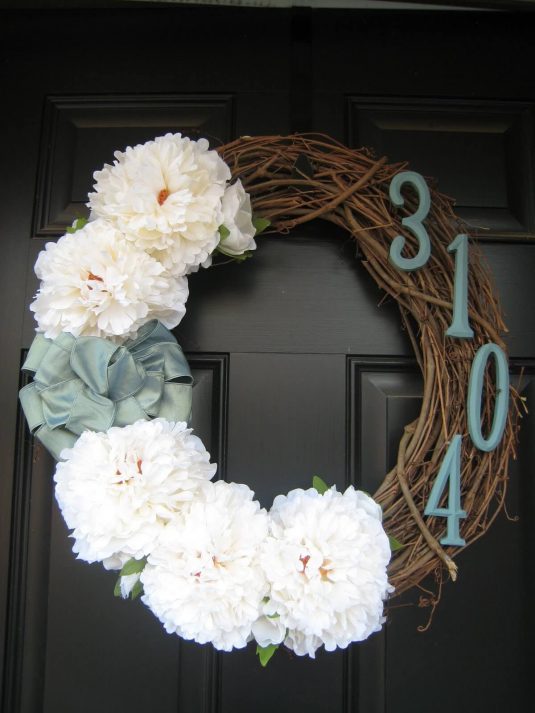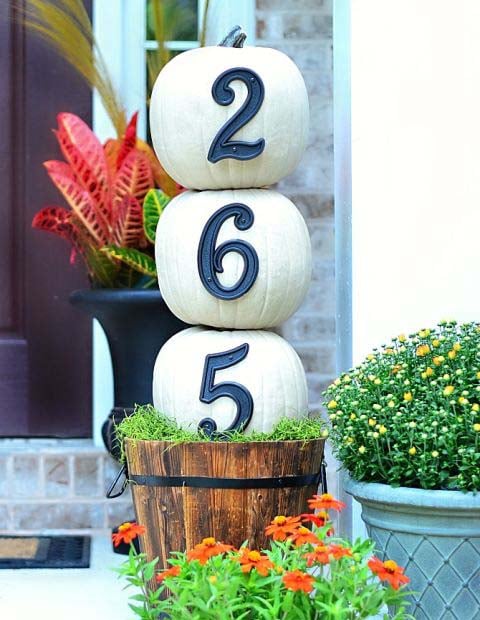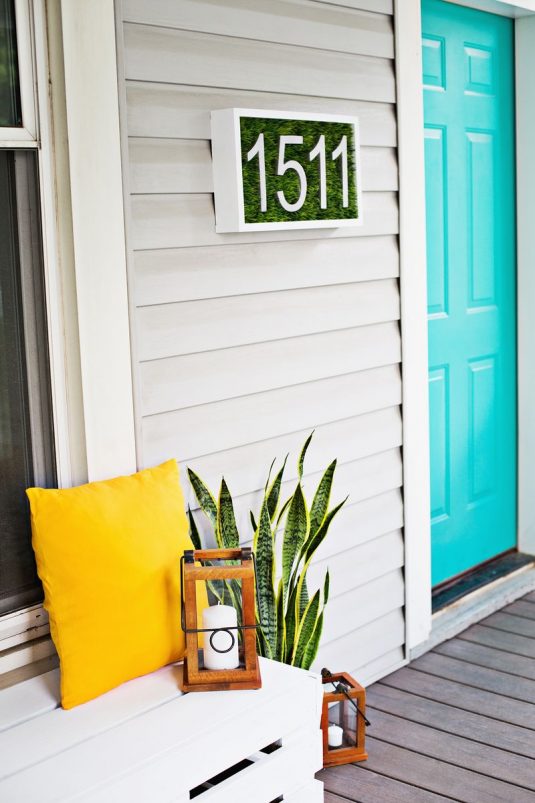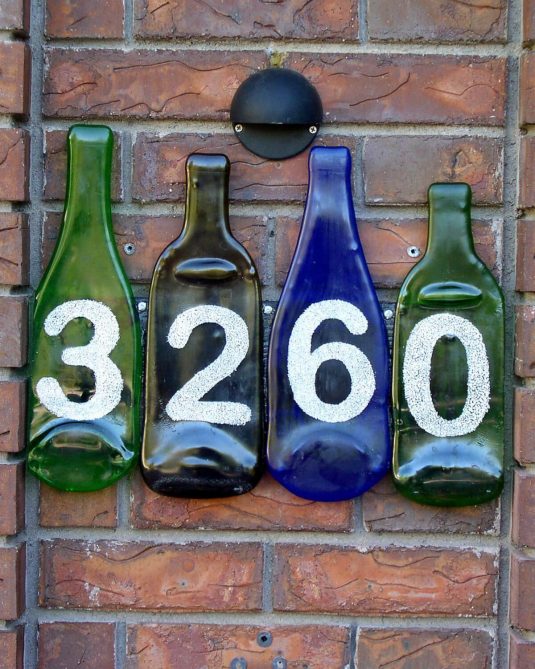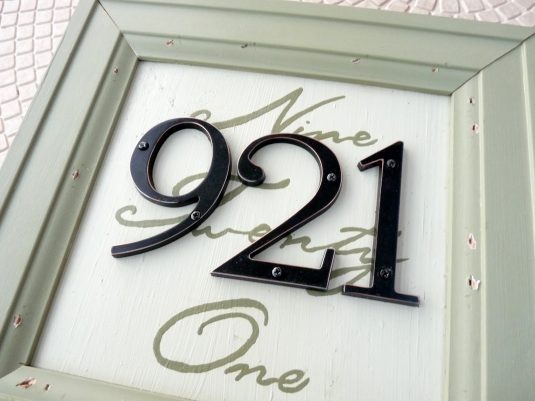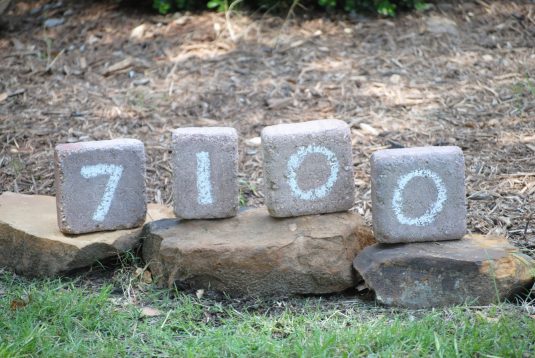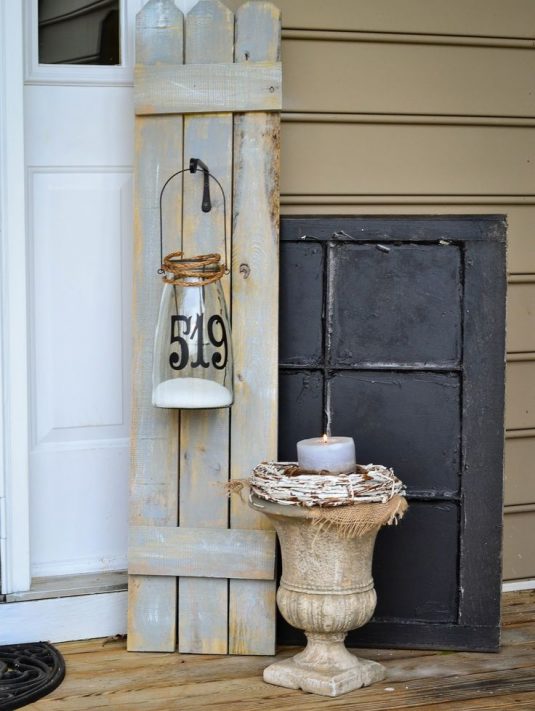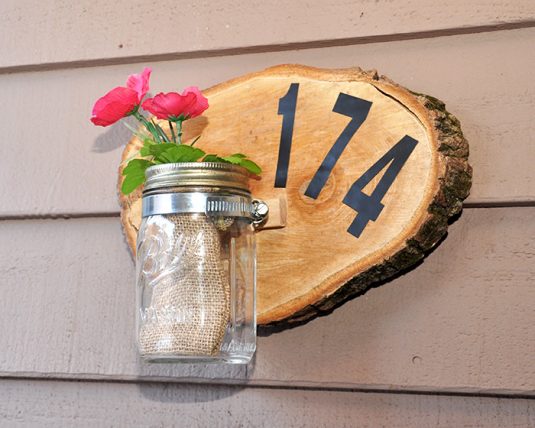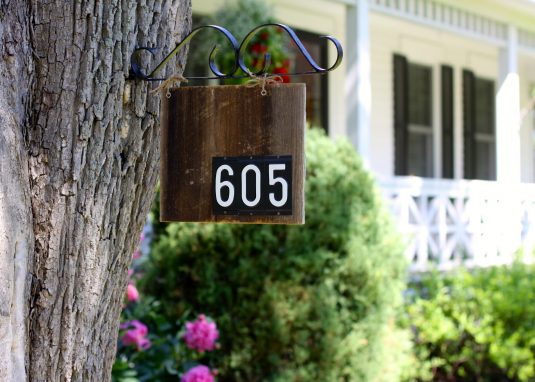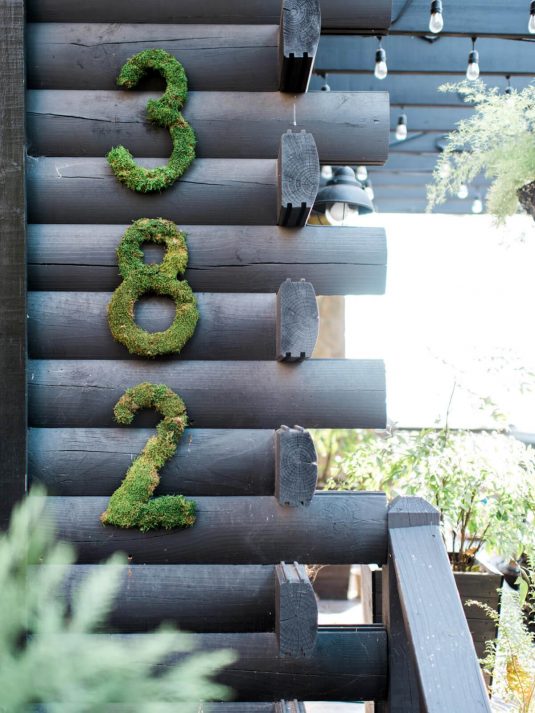 There are lots of  creative ways to display your house number. I believe that you have found your favorite pick among these. Now it's time to start your DIY project!