Time to get in the Halloween spirit! Witches, crows, skulls. You need to get these! If you still don't know what to do with the decor, then this post will help you. Check these tips and do Halloween Vignette like a true professional!
See also:
Chic Halloween Decor Ideas That Look So Stylish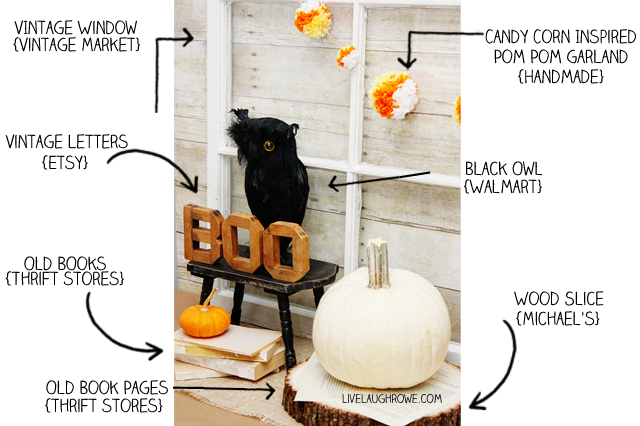 Wait, what is a vignette?
If you want to create the perfect decor, then you should try a vignette. But, what is it? A vignette is a small group of objects that forms a image pleasant to the eye. It is an arrangement that will bring daze to any corner. But, keep in mind that this is not about randomly throwing a few items. Vignettes should be carefully done so it looks well balanced, not like a pile of stuff. How to make it?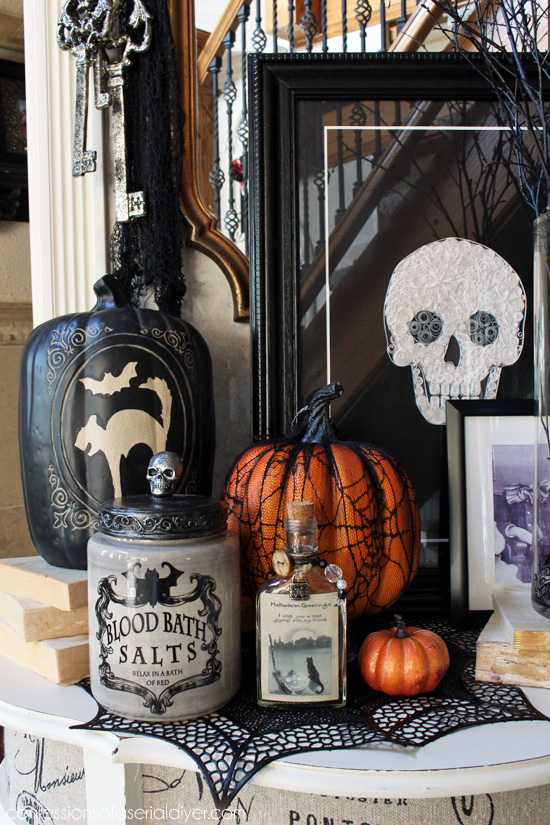 Where to start?
First, you should find a good spot for your vignette. It should be an empty corner, where the vignette can stand out. This can be a coffee table, a console, a side table, or even your counters. Before you start decorating, you should have a base and a background. Your background can be a frame. And for the base, you can use a cloth.
Hint: Use cheese cloth for styling your vignettes. It looks like spider web and will bring the creepy look. You are free to use it as a base.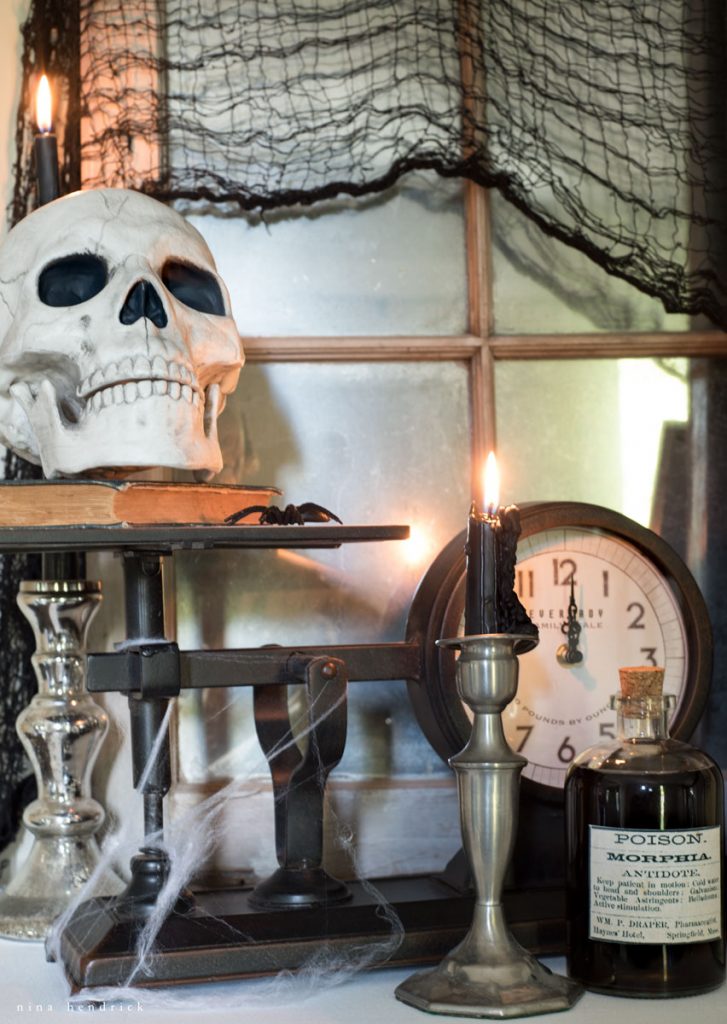 Gather all of your spooky items. Divide them into groups. You should have high, medium and low items. This will help you do the process of layering. Add the highest items in the back, and continue with the middle layer. Here you should place the medium sized items. The smallest and lowest ones go in the front, and sides of your arrangement.
Always tend to create an "A" shape. This structure will bring visual balance. You can achieve it by placing the low items towards the outer edges of the whole arrangement. Form a triangle shape with placing the high items in the center.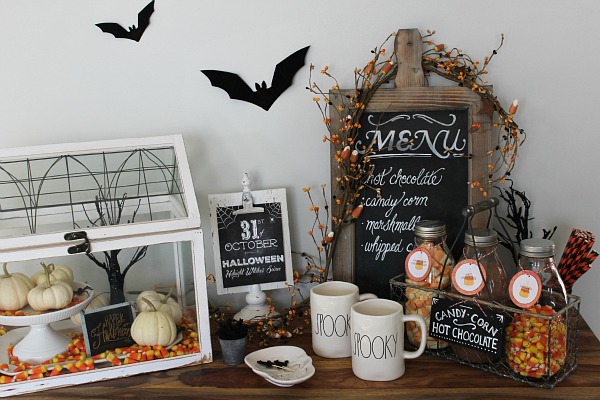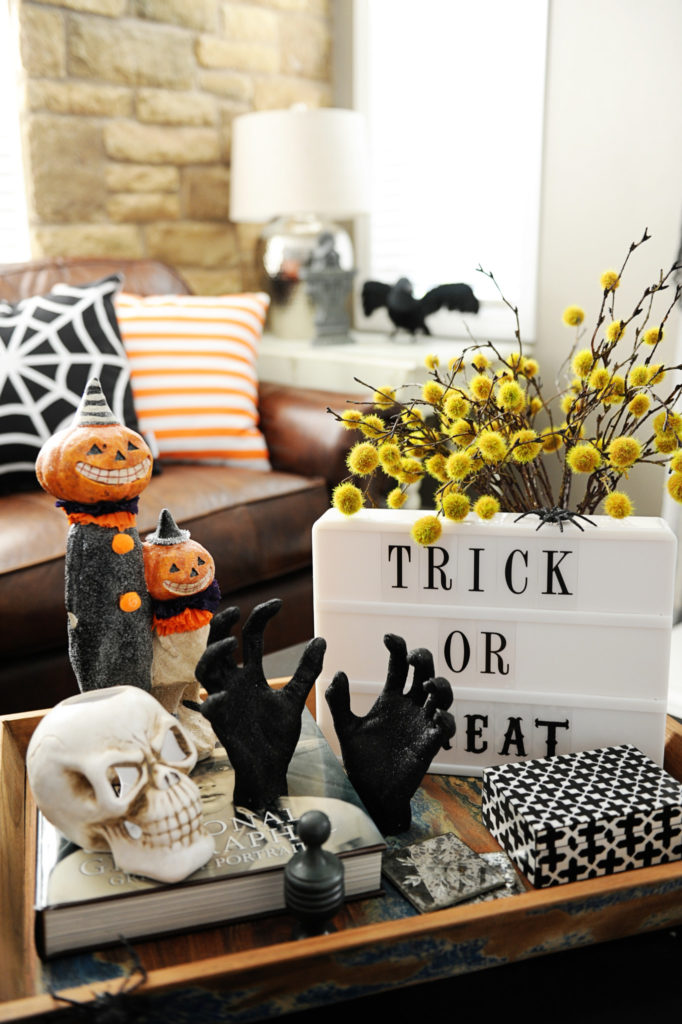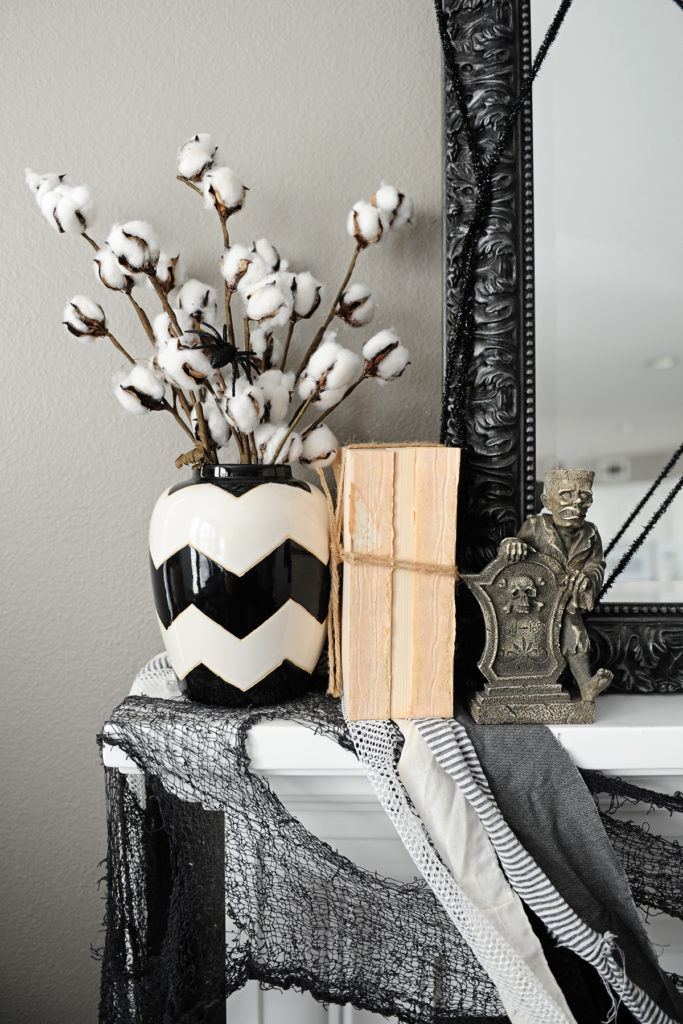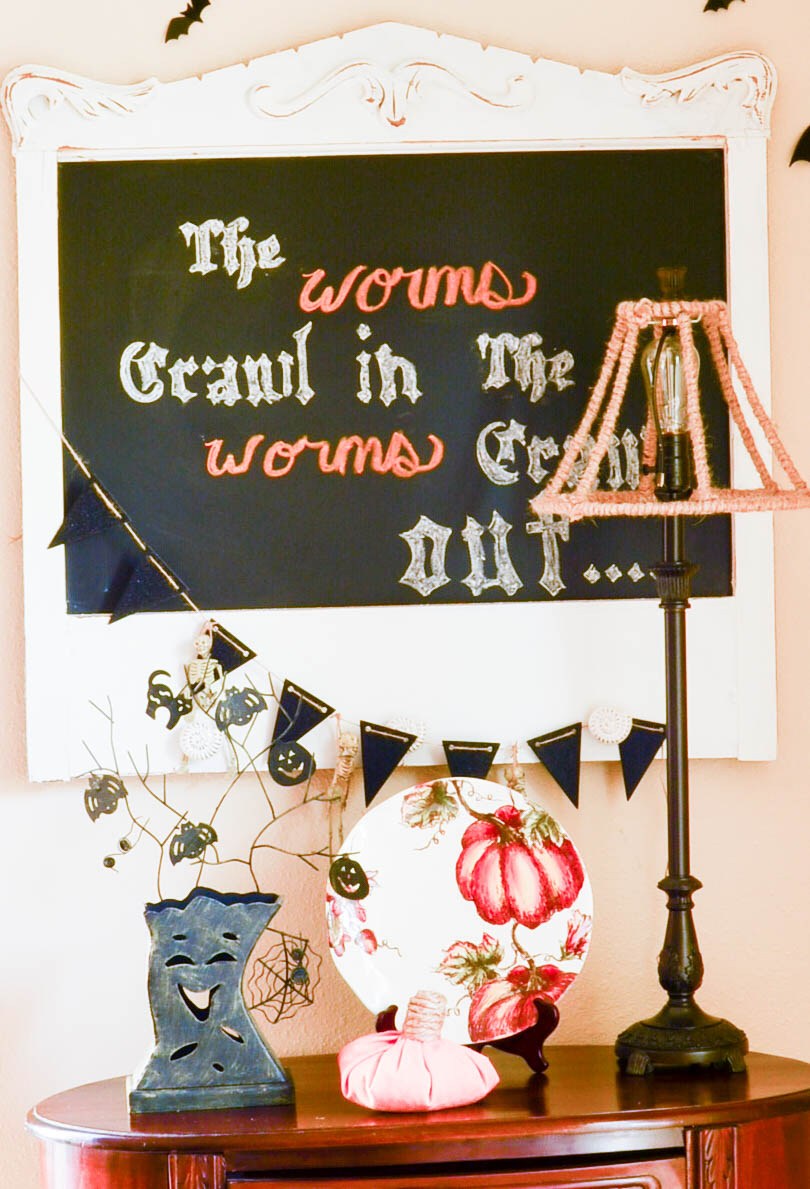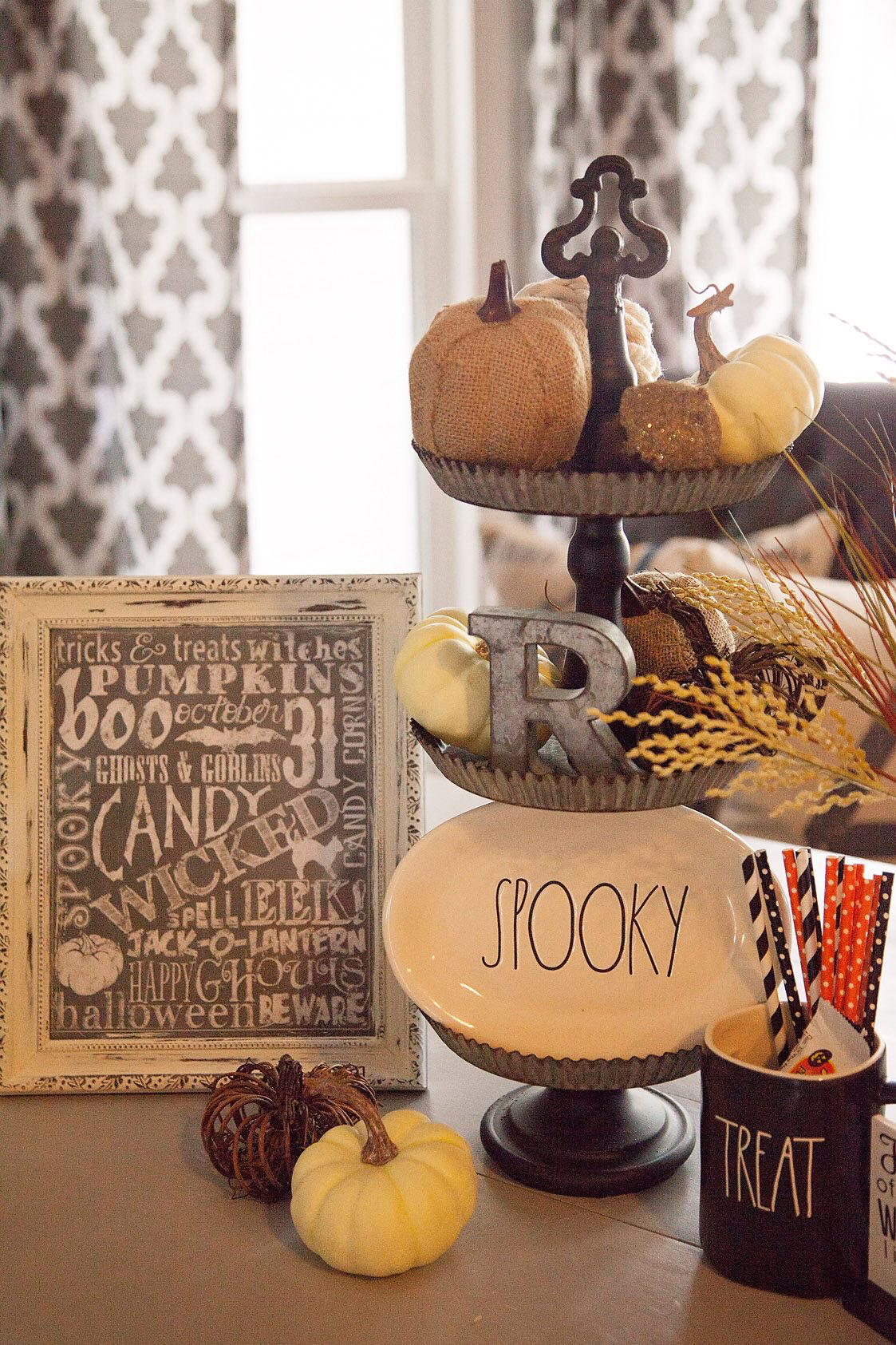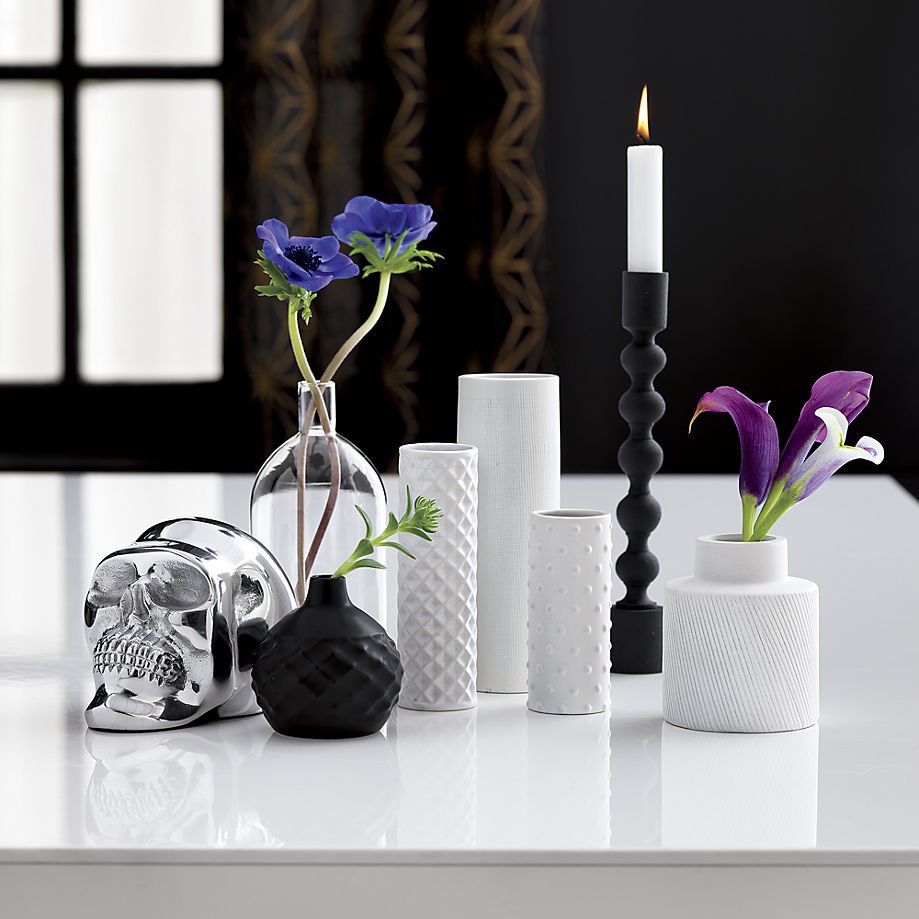 This example look stunning ! And it has all the elements. It has a window frame mirror that acts as a good background. You have the black lace as a base. And, you have items with different heights that look well balanced.  The "A" rule is present, as we can see a large pumpkins with two smaller ones on the sides. Also, there are items that give height, such as a vase and black branches. The small candles in the front are a great addition. That's how a good vignette is made!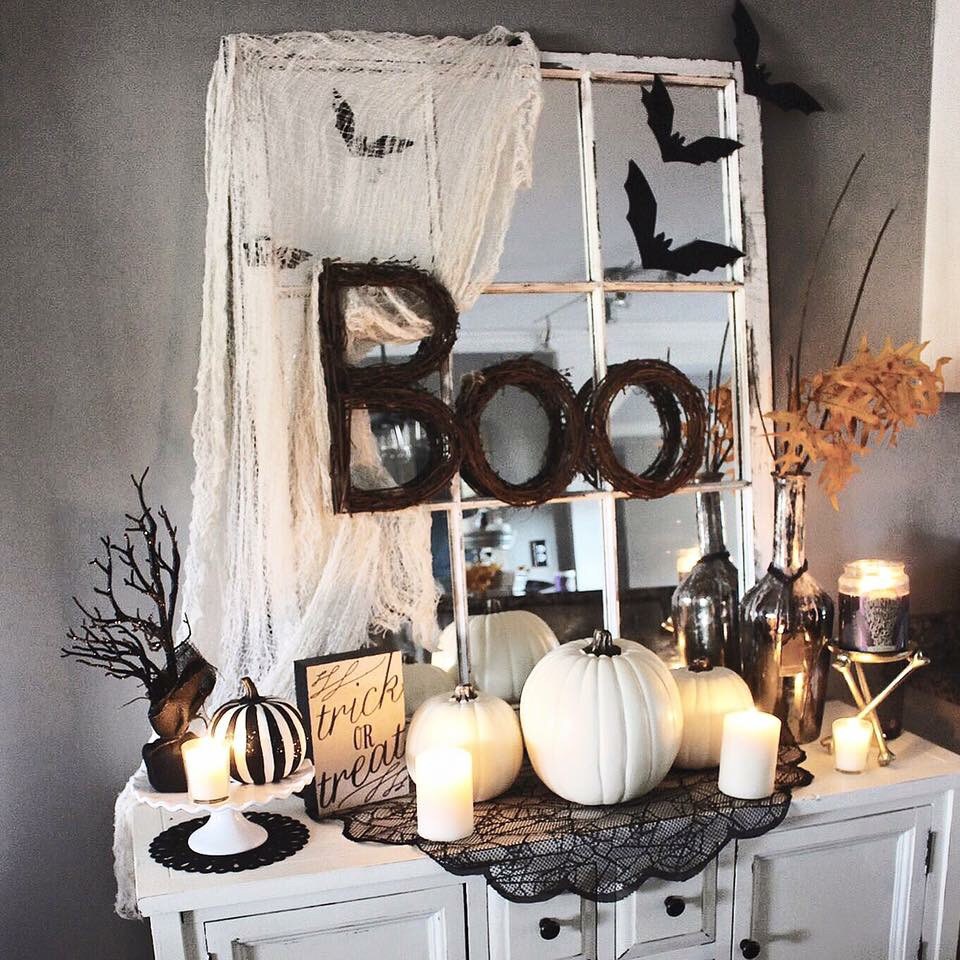 Hope that you like these tips! These are the rules, but you are free to brake them and find the thing that works. You can get creative and create different combinations!