Good day people! Are you ready for some mind blowing tips for your home? We always bring the best ones just for you. Today we are talking about something very important in your living room. Your TV deserves to have a decent spot. Check out these helpful tips for decor around TV and make it look like a pro has done it!
See also:
15 Modern TV Stands For Your Living Room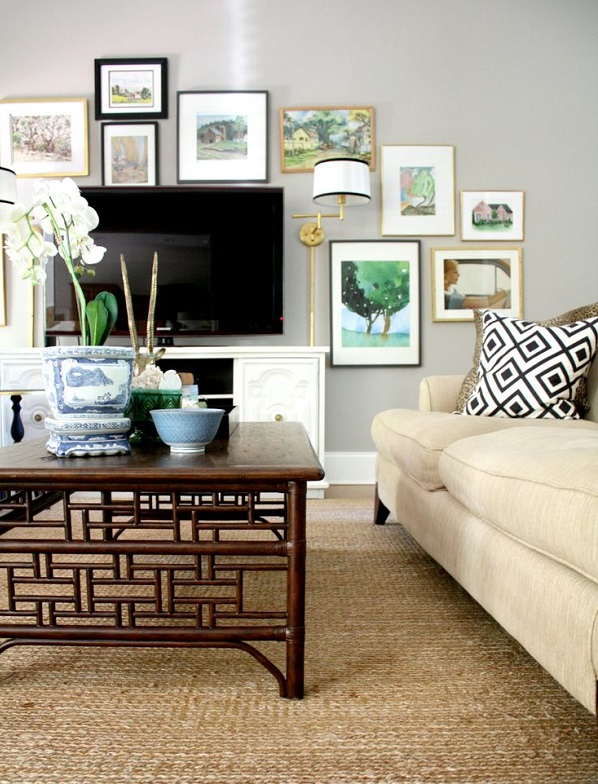 A TV unit is a must have for any living room. It will make it the perfect entertainment place for every member of the family.  So, why not make it eye-catching?  The space around the TV deserves it's attention. You can decorate it in so many different ways, depending on your own taste and the space that you have. So, let's take a look at the cool gallery!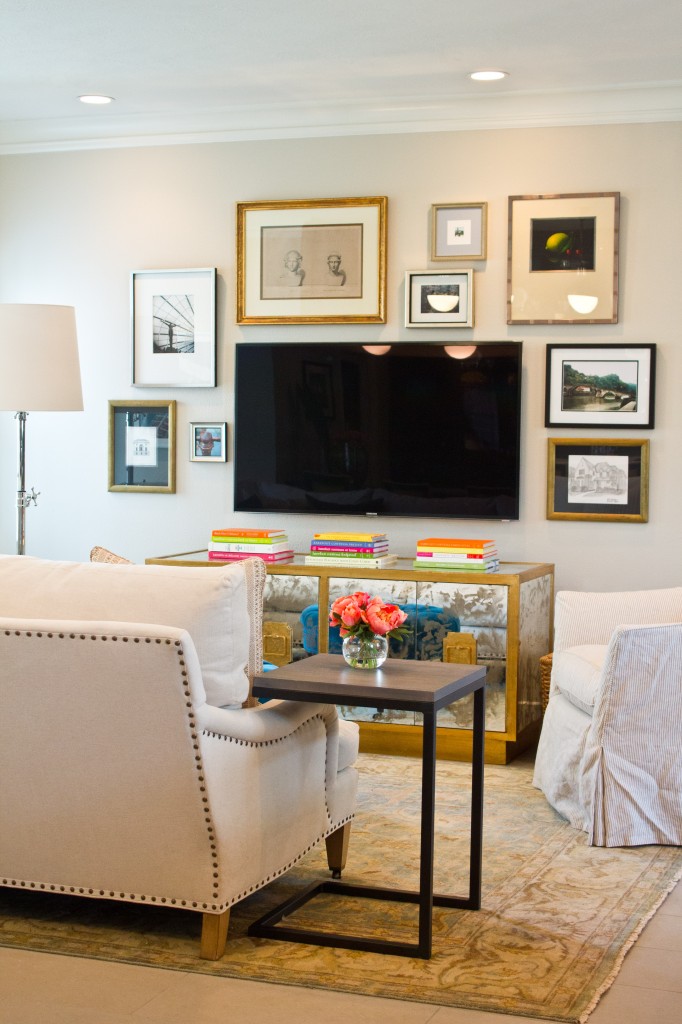 Wall gallery
Seems like a wall gallery will be a nice idea for the wall behind the TV.  It will create a fun accent wall in the living room that will be so eye-catchy.  Follow the rules for creating a gallery wall. You have to create harmony with the colors. Also, choose a certain color scheme and stick to it. That way, it will look like a stylish gallery wall, and not like a few random frames.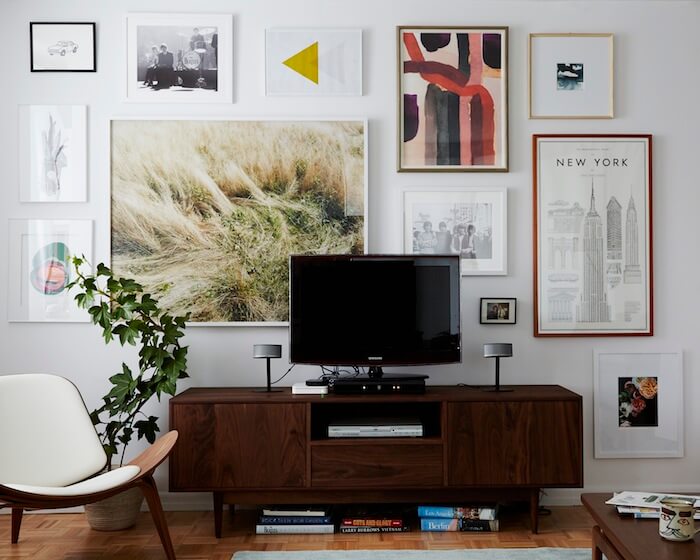 Hide the cords
If you want this corner to look outstanding and make a statement in the living room, it is so important to do one thing. And that is hiding the wires and cords. They can make a TV unit look so messy. So, all you need to do is find a proper way to hide them.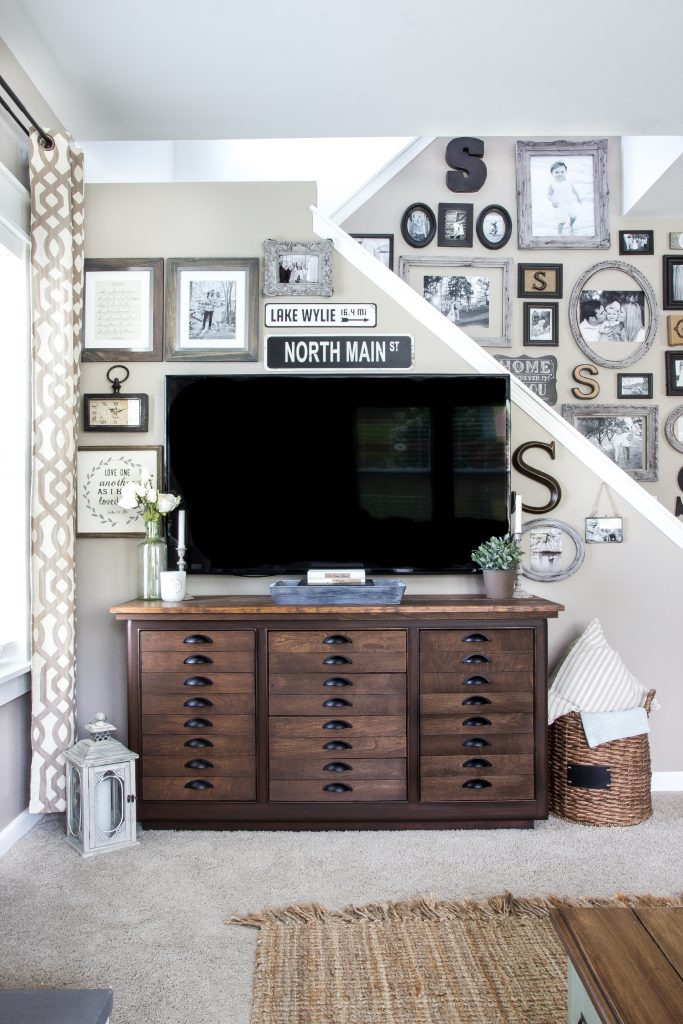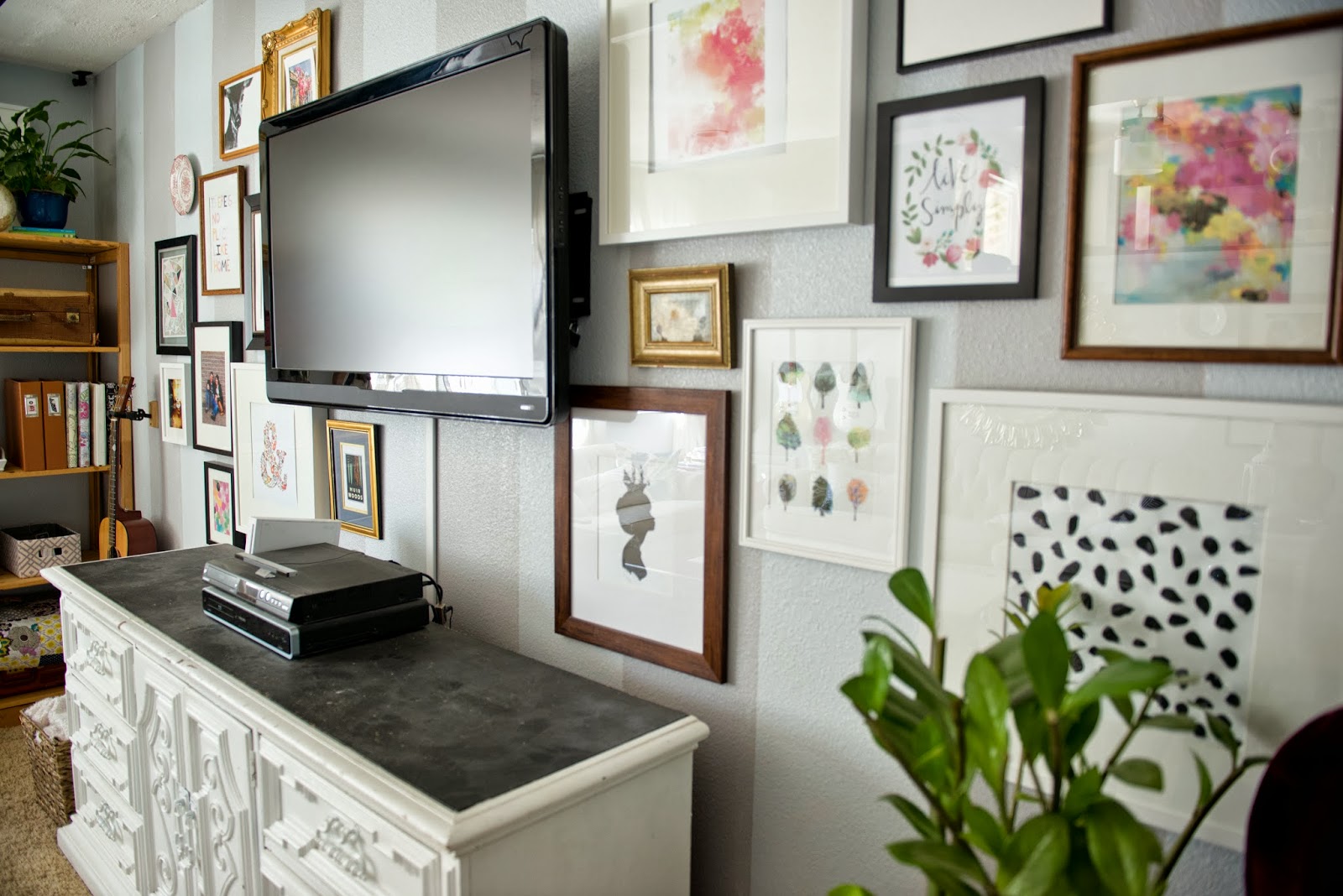 Books
Books are widely used in home decor. They are no longer reserved only for the book case. Use your book collection to decorate the cabinet. Place horizontal and vertical stacks of books to get things tricky.  Also, do not forget to include other decor items, such as vases and ornaments.