Hello to all the people that enjoy hearing about creative ideas! I bet that the post that I have for you today will catch your attention. If you are facing lack of storage space in your kitchen, then it is a pretty smart idea to use the vertical space that you have. It is a widely used trick by people that have small spaces. And it works every time. This one is especially helpful if you have a large collection of pots and pans. So, check these Decorative Hanging Pot Storage Ideas that are space savers at the same time!
See also:
14 Small Kitchen Storage Hacks That Will Save You Some Precious Space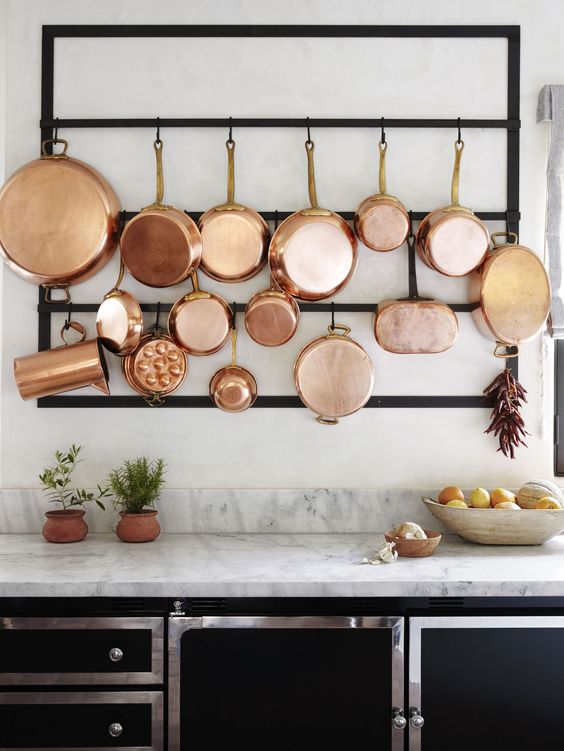 Having too many pots and pans around? It is time to put them to order. Hanging them on the wall seems like a brilliant idea. This smart idea will help you so much. You will save your precious space, so instead of stuffing them in the cabinets you can use that empty wall. And another advantage is that you will always have them ready and handy.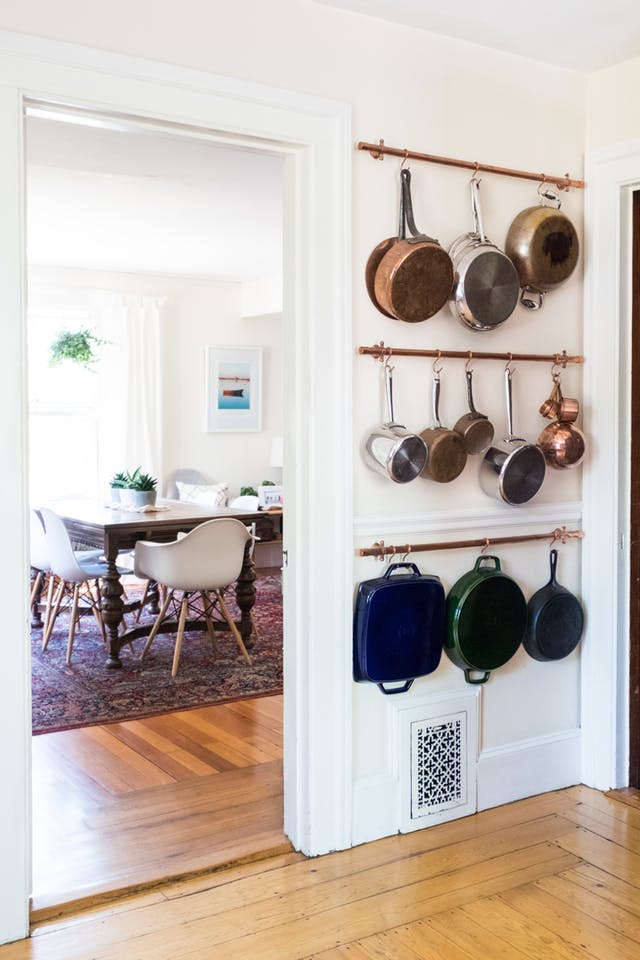 Hanging pots can also show as excellent wall decor. If you want to make a statement in the kitchen, then this is the thing that you should go for. You just have to choose the method that will suit your kitchen in the best possible way.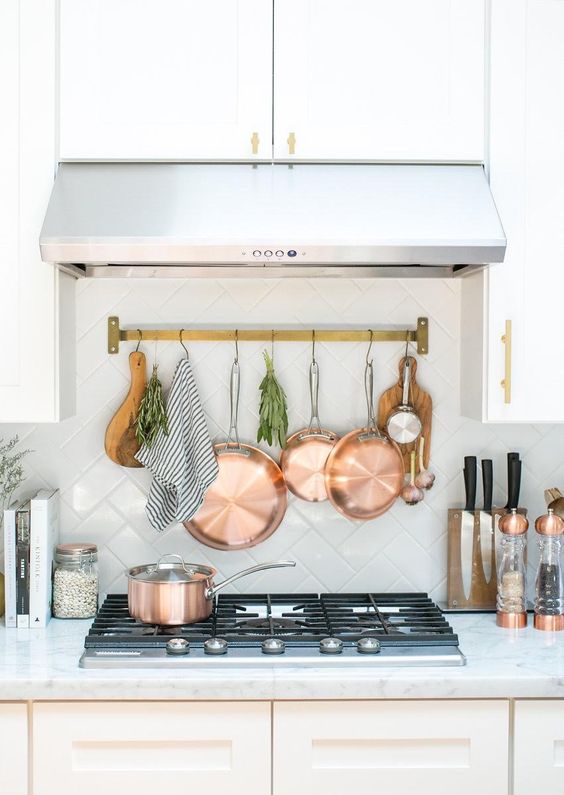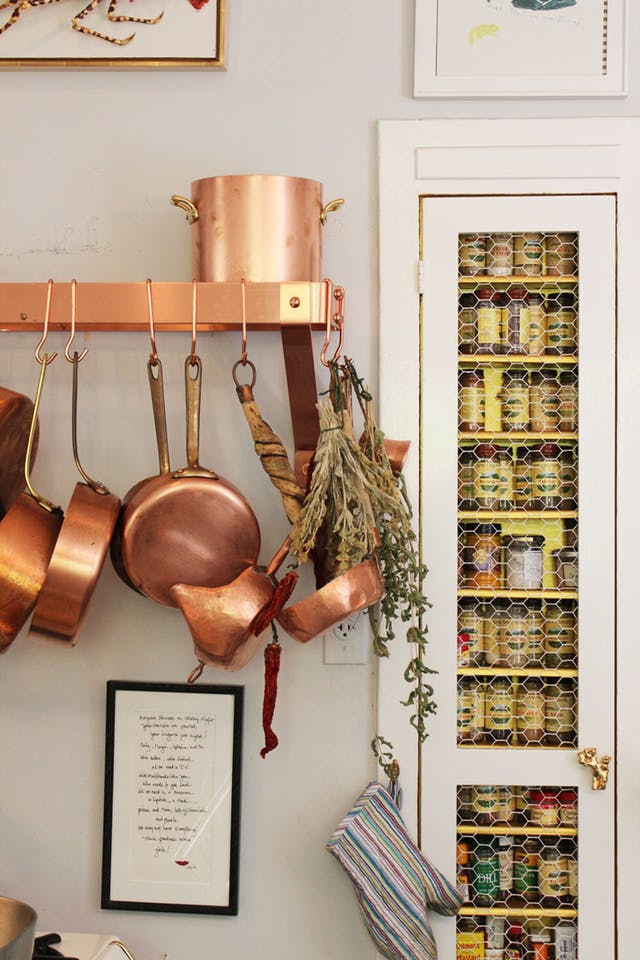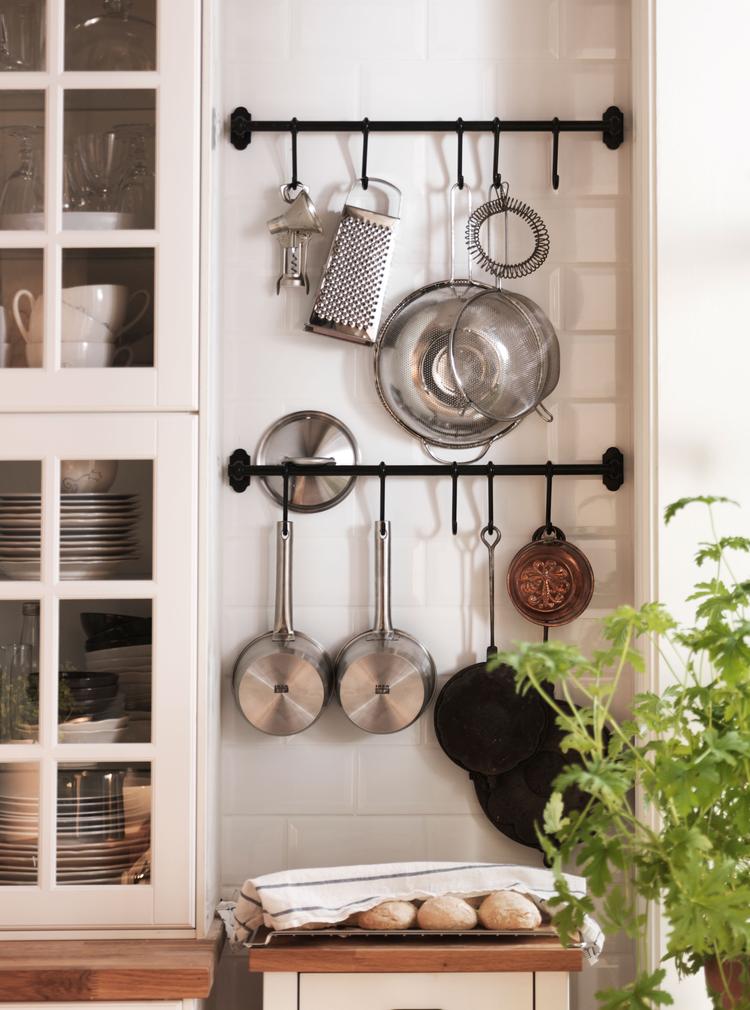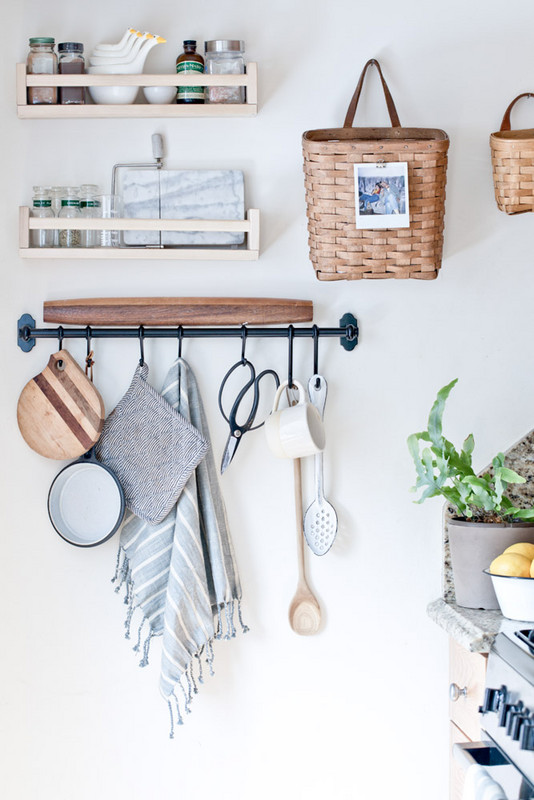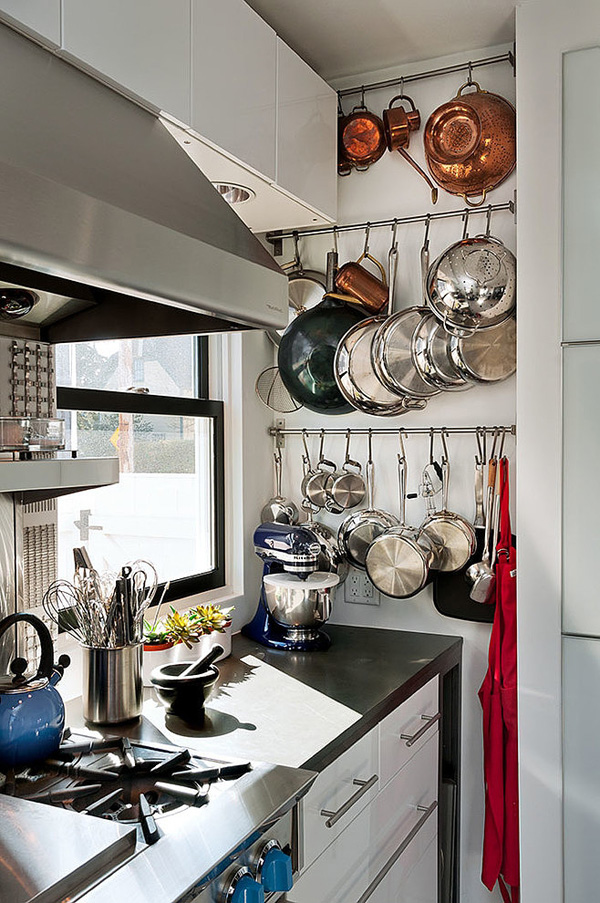 Pegboards have proven to be so helpful when talking about organizing solutions. And we have seen that thing here:Brilliant And Cheap Pegboard Organization Ideas To Keep Any Room Tidy
You can do so much with them, even organize your kitchen. And it will make the excellent spot for your pot collection.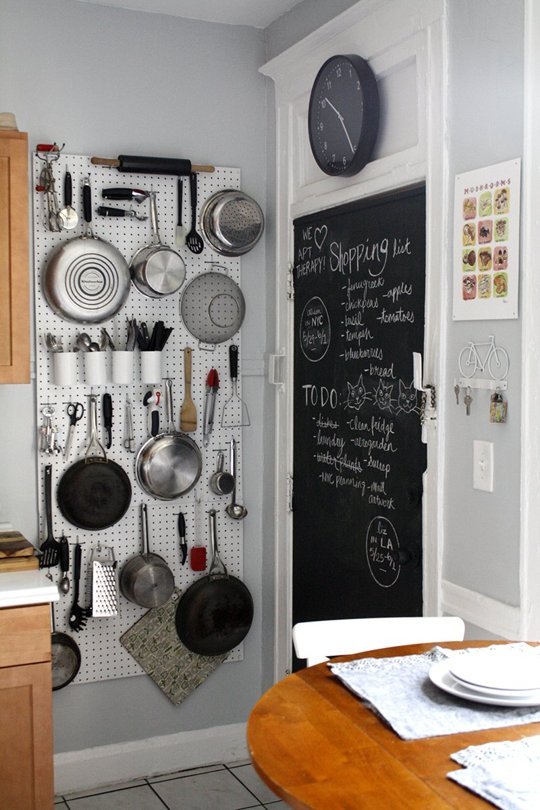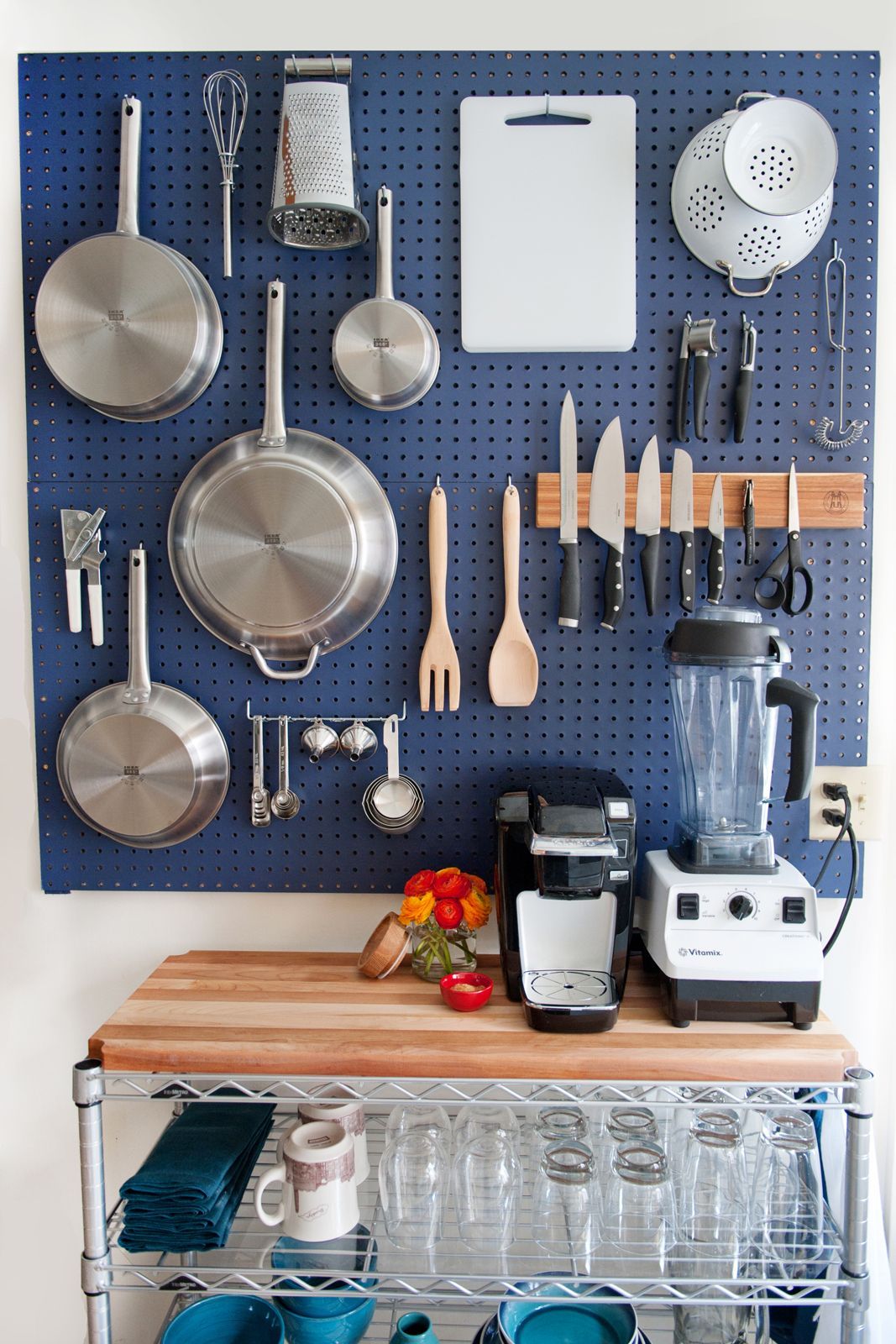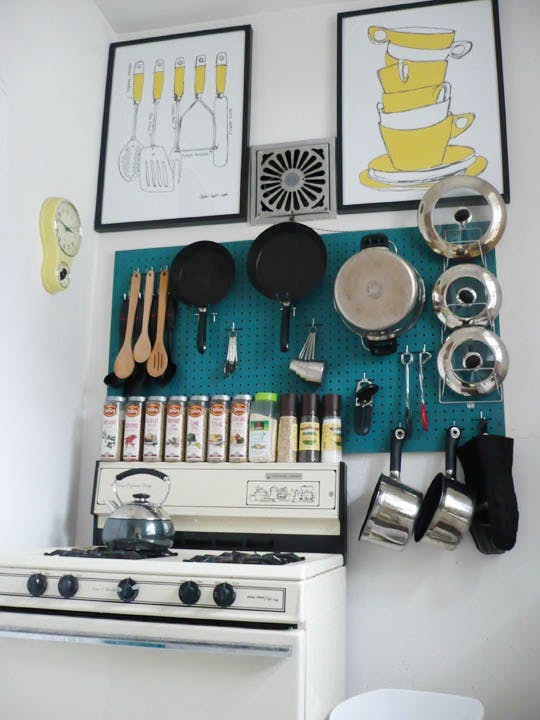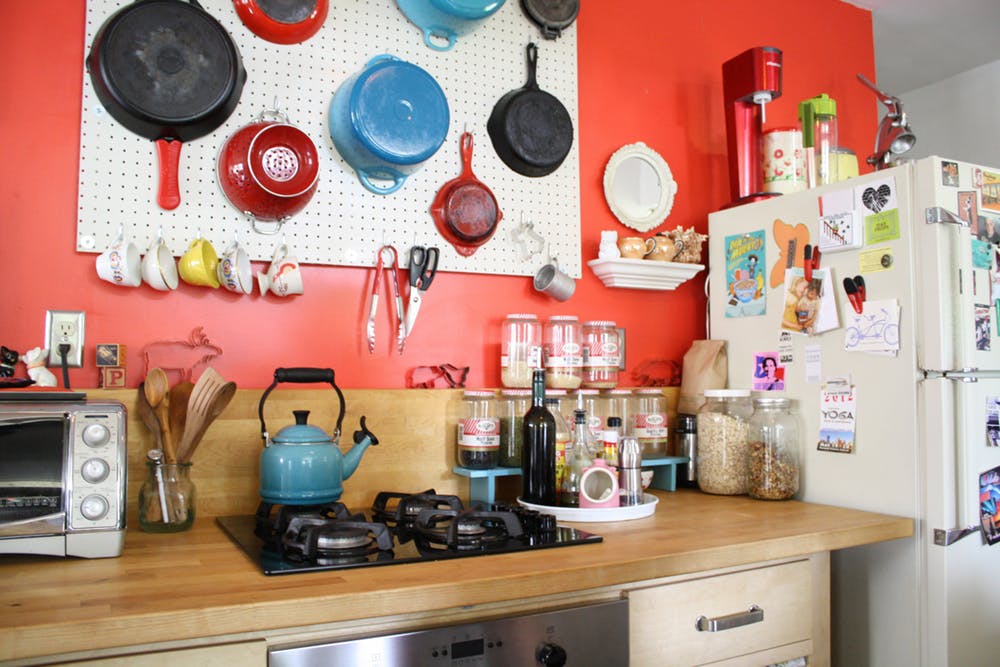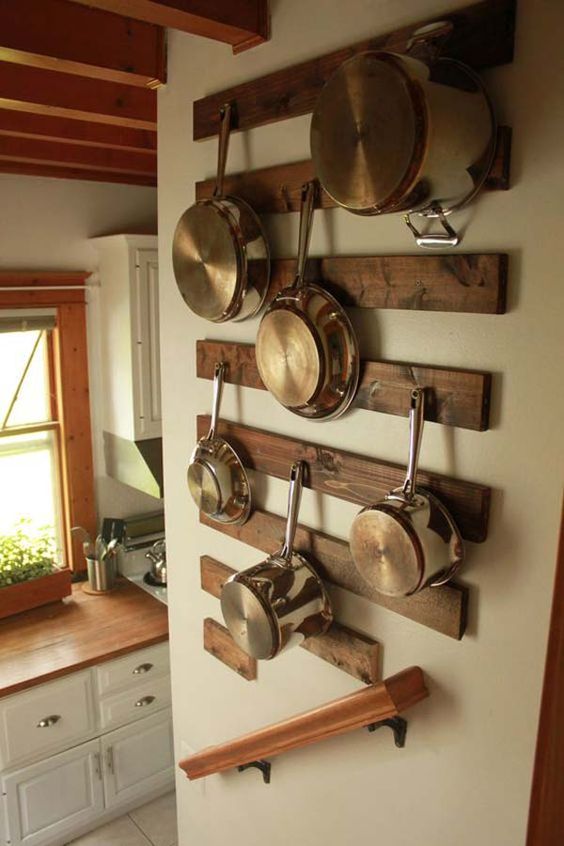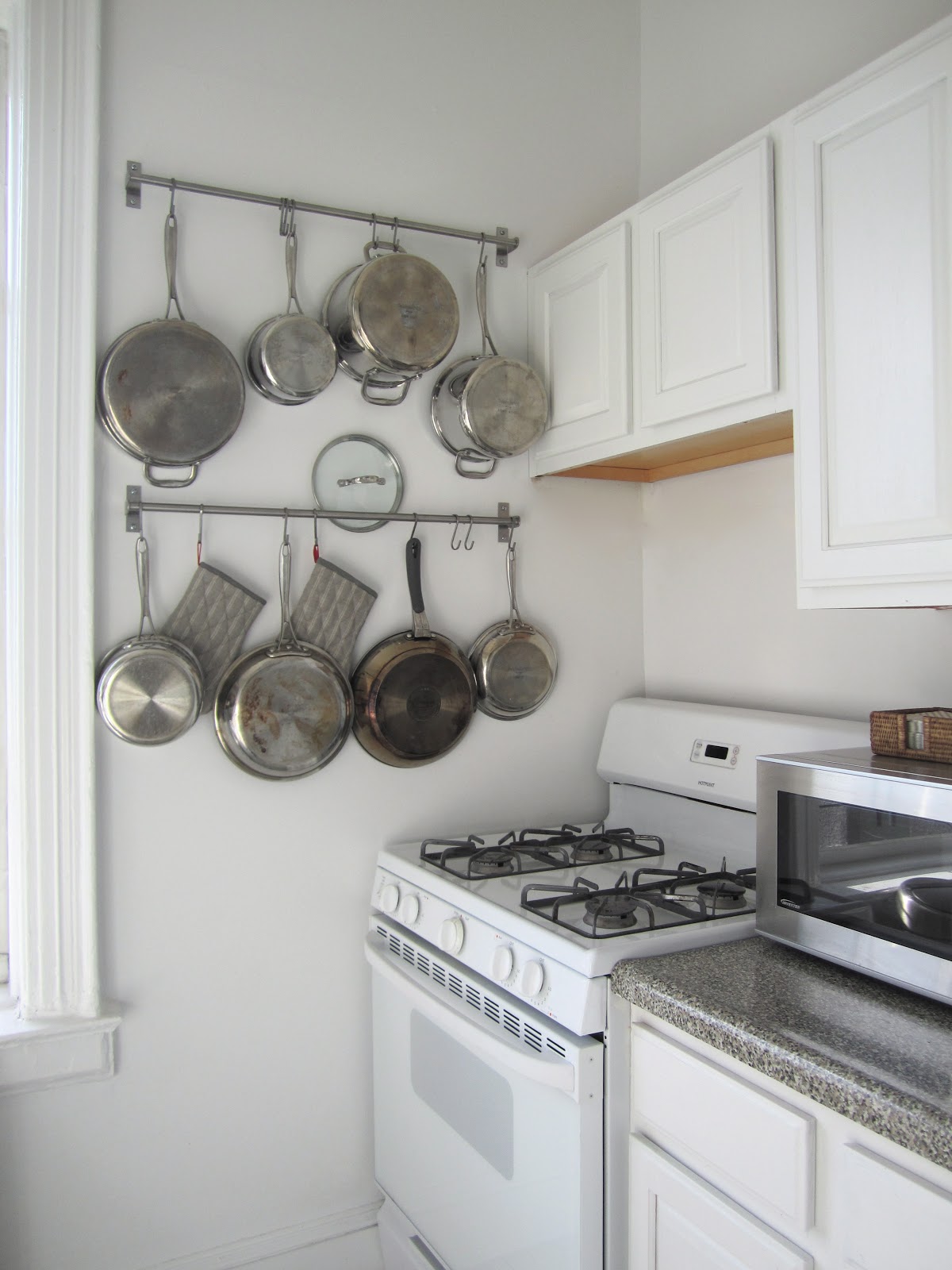 Even an old ladder can do the trick. Use hooks to hang your pots . This is one cheap and space-saving solution that will look excellent!