Are you seeking for new cool planter ideas for your garden?  You can make a planter almost out of anything. I was thinking about a new idea for my garden. something that will look natural and fit in the decor. And also, it should be something easy to make and not costly. Searching for something else, I found a log. Nothing special. But can you make a planter with it?  See this DIY log succulent planter and be ready to start!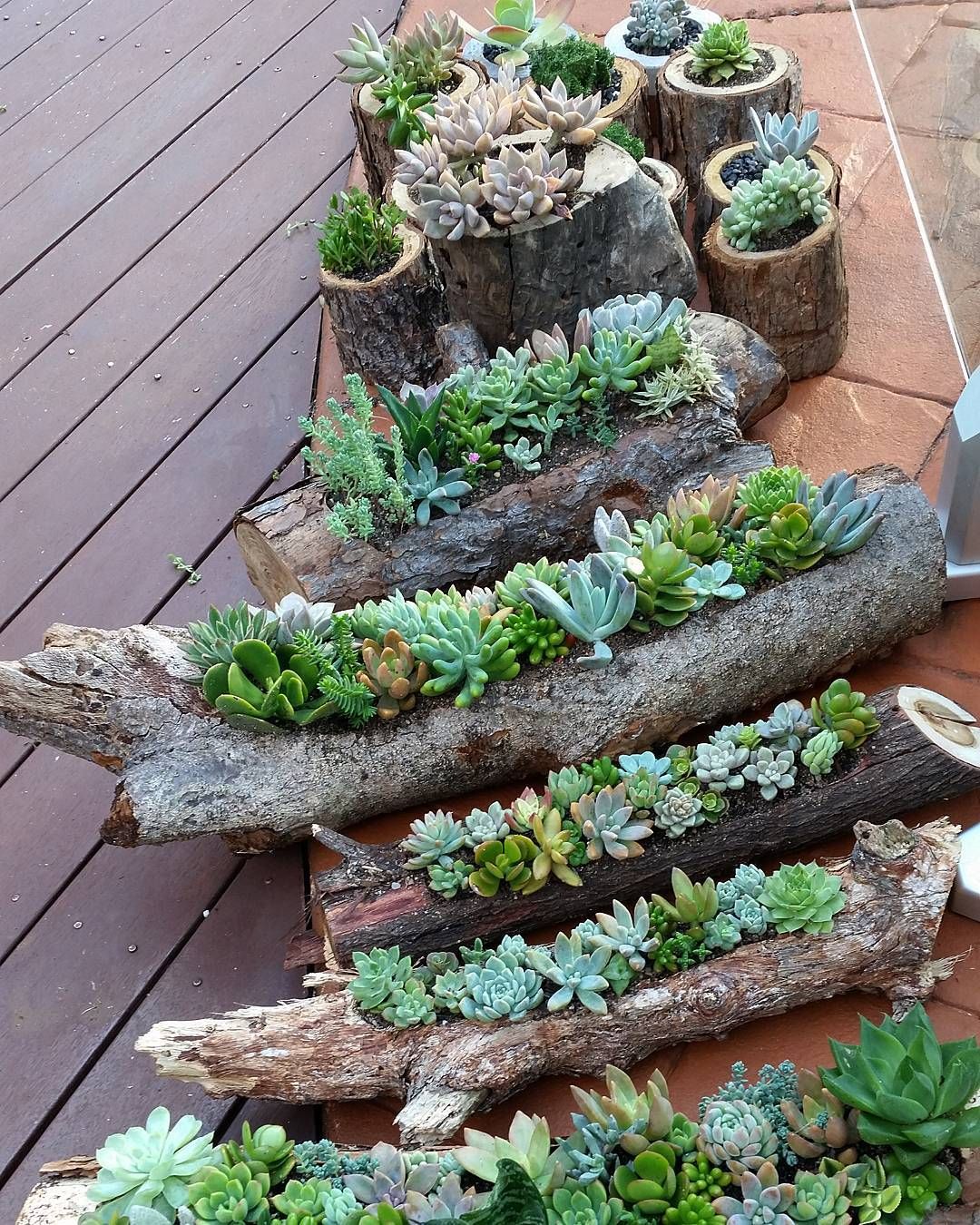 How to create it?
Who thought that an old and rotten log can make a nice planter? Well actually,  they will look even better than a fresh one. And the process of making your planter is easy. You need to find a proper log that you will use.  Your piece should be at least 6 inches in diameter. You will need this minimal space so that everything will fit inside.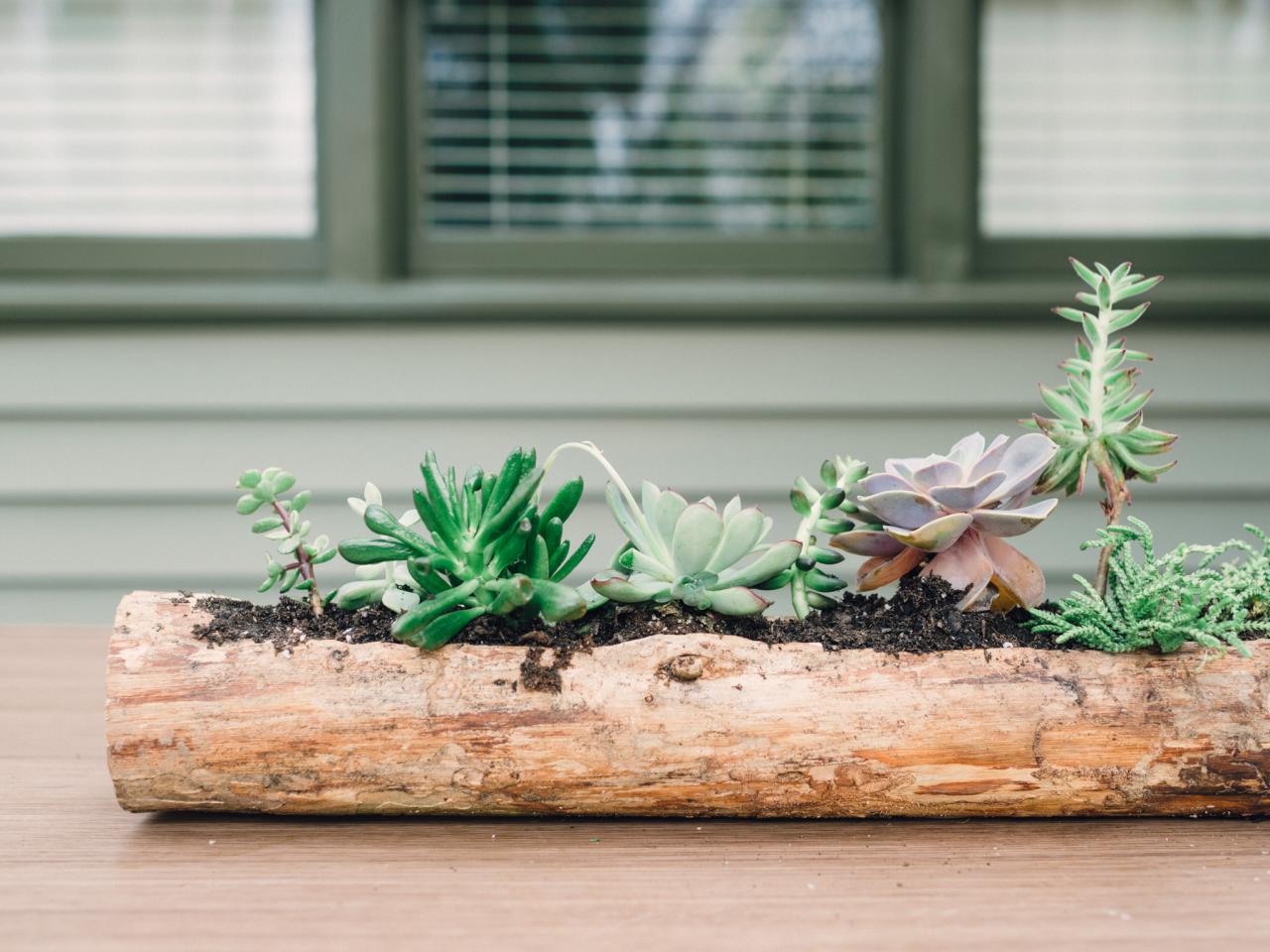 Clean
After you have found your log, clean it. Remove unnecessary parts from it. With the help of sandpaper, make the surface smooth.  It  should not have any splinters.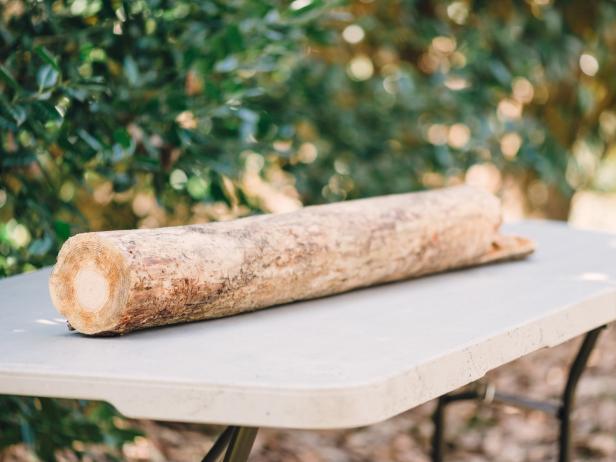 See more cool garden ideas:
11 Vertical Herb Gardens For Small Yards
10 Hanging Gardens That Will Make Your Yard More Cheerful
Carve
For this step you will need angle grinder fitted with a wood-carving blade. Remove the center of the log. Do it carefully. You should be able to put a 2 inch layer of soil inside, plus the plants.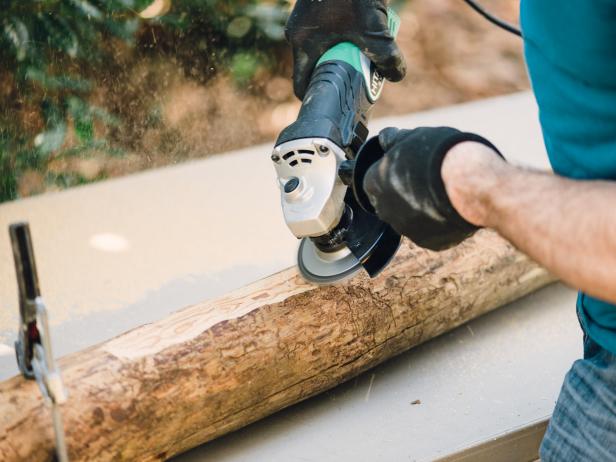 Soil
The next part is putting the soil inside. Add a 2 inch layer in the hole you have made.  You should choose a suitable one for the type of plants that you will put here.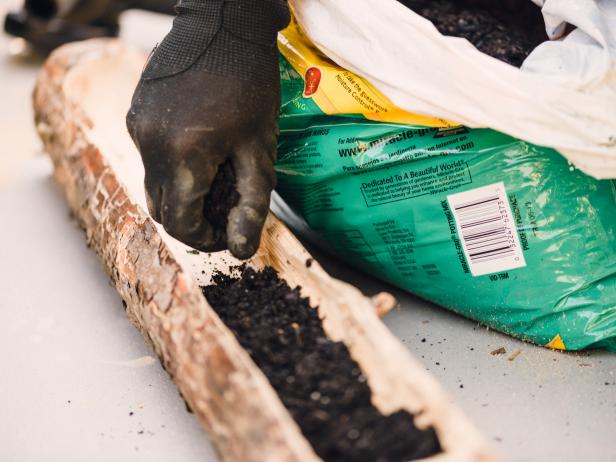 Plant
Now , you can plant your plants. Succulents will be a perfect choice. They are known to be easy to maintain, and also can survive in small spaces. And your wood planter will look so cute with these. You can mix different types of succulents and create a small garden.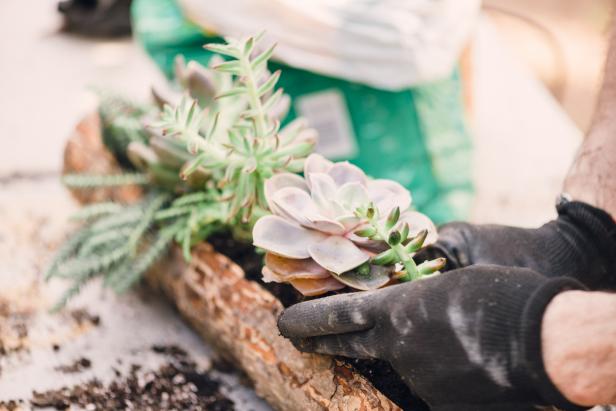 Now you can decorate your garden with your fun succulent planter!