Hello there creative people! Since Easter is on it's way, I wanted to give you one wonderful idea that you will find so much helpful. Dyeing Easter eggs is not a boring activity, when you have so many ways to do it. If you want your eggs to be outstanding this year, then you should not miss this post. You will be surprised by how easy it is to make marble Easter eggs. Read on and find out more!
See also:
Cute Easter Egg Ideas That Kids Will Go Crazy For
Ir colorful eggs are your choice for this year, then this method is a must-try. The magic behind these stunning marble eggs is one cheap thing that we all have in our homes-shaving cream. Yes, it is that simple! Let's see how it is done!
For this easy project, you will need:
hard-boiled eggs
food coloring
shaving cream
toothpick
disposable tray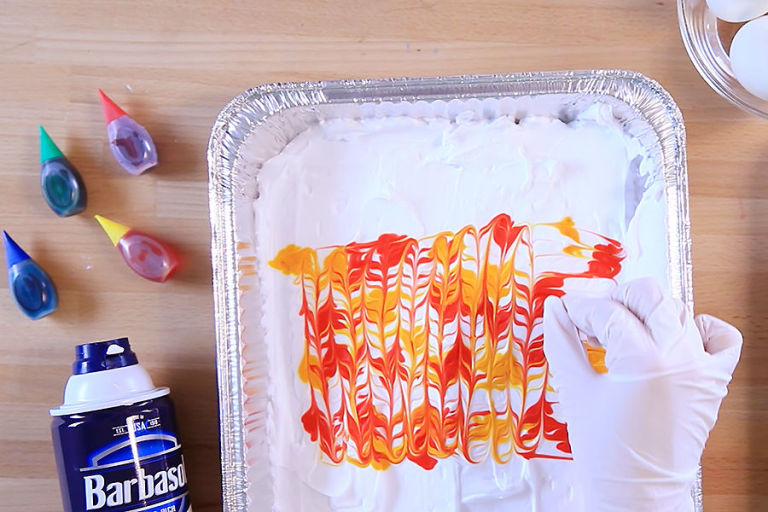 You need to spread shaving cream on a flat surface, such as a pan. Use a disposable one so you don't have to clean the mess afterwards. Add a thin layer and add drops of food coloring of your choice. You can mix any colors that you like. Then, using a toothpick draw lines in the foam and create the swirls.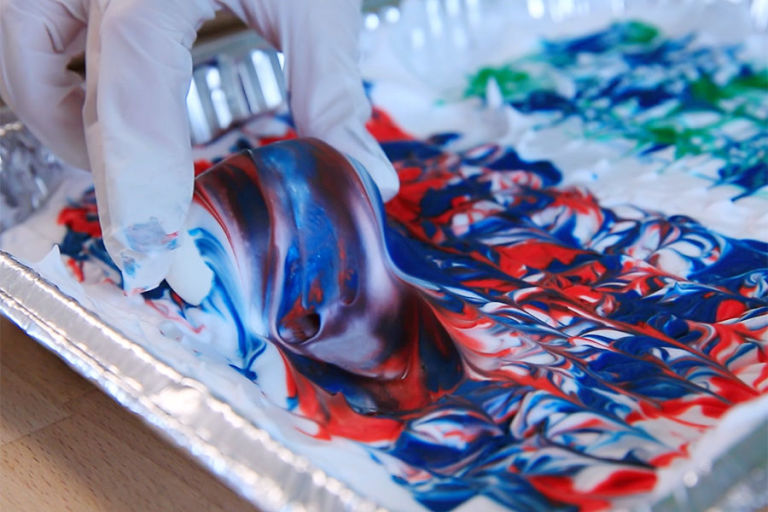 2. Place one hard-boiled egg in the shaving cream with color and roll it. Use gloves so your hands won't get dirty. Just make sure that they are fully covered with the cream.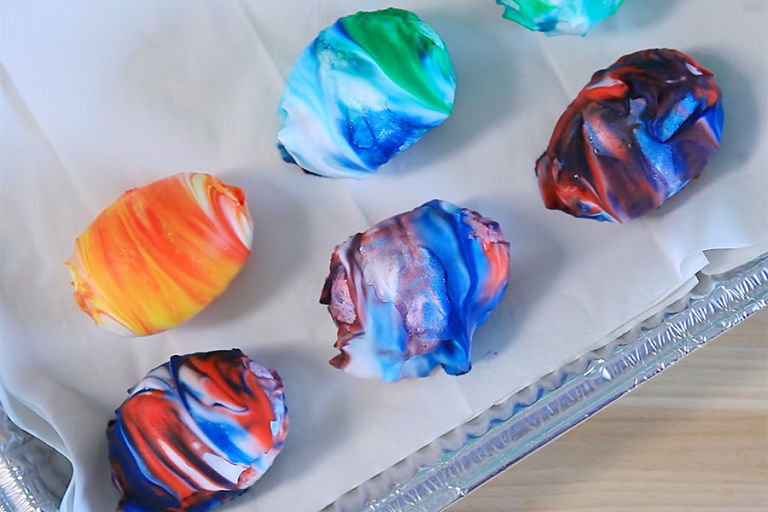 3. When your eggs are fully covered, place them on a sheet of paper and let them dry overnight. Once the cream is dry, wipe it off using paper tissues. The shaving cream will fall off, leaving the pretty dye on the shell of the egg.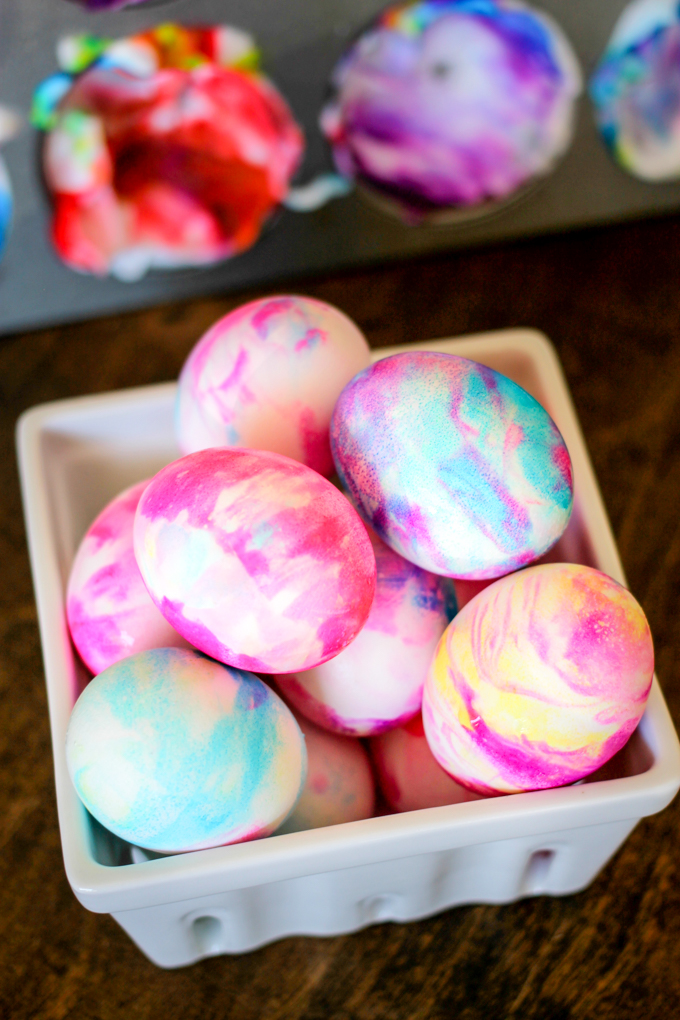 Voila! Your eggs are now ready to be shown off. I believe that you are surprised of the ease of the project. And now, it is your turn to DIY this at your home. What do you think? Would you paint your Easter eggs this way?