Hey there decor enthusiasts! Are you ready to face another challenge? This time, I bring you an easy one. If you love statement walls, then why not create one by yourself? Do not hesitate on this because the ideas that I have for today are so easy, even a beginner can do them. So, do you feel ready? Check these Easy DIY Accent Walls and see how to do them!
See also:
Refreshing Green Accent Walls That Will Amaze You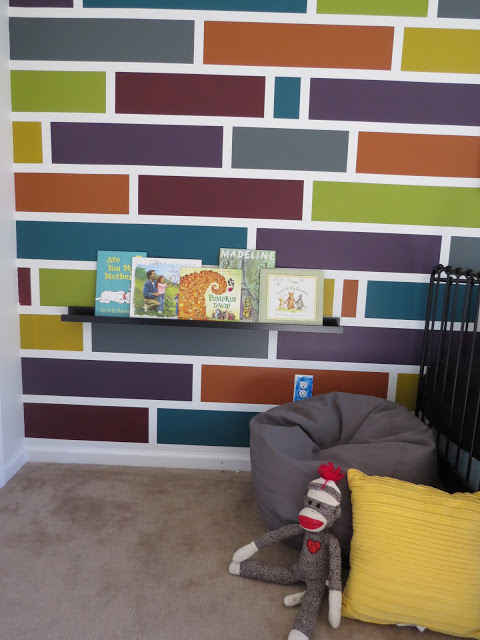 If a certain room feels kinda empty, then feel free to add an accent wall. A colorful, or patterned one will bring visual interest and dimension into the space. You can go for geometric pattern, or a repetitive one. These ones are the easiest. If making one by yourself might sound difficult to you, take a look at the ideas that I have for you. There are also picture tutorials that will help you do it in the easiest and quickest way possible. So, let's get started!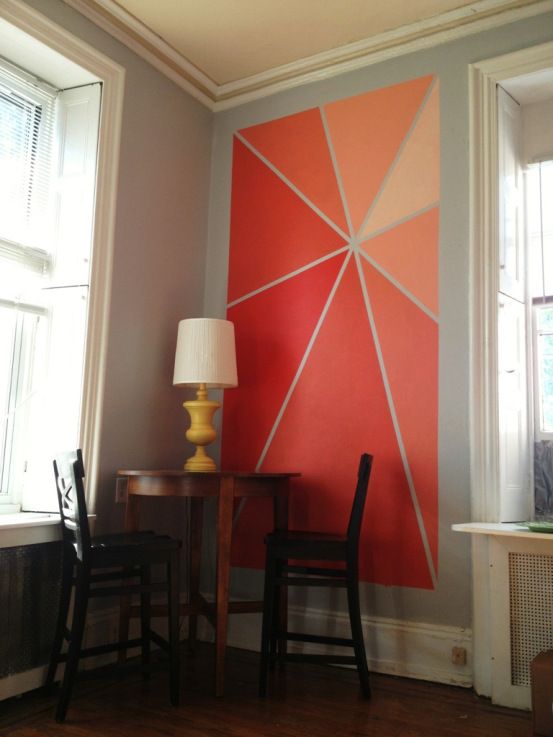 Actually, you don't need any extra artistic skills in order to create a pretty wall. The best known trick would be to make the edges sharp. And you can do this using tape. First, think of the desired pattern and how would you implement it. Draw it on the wall and cover with tape where the lines are.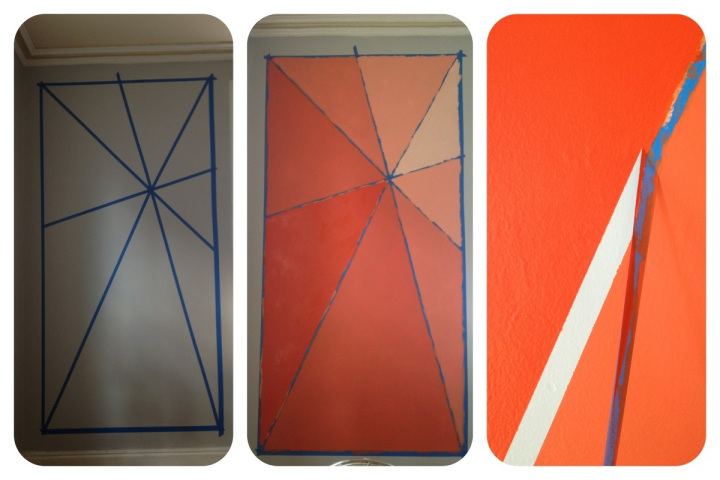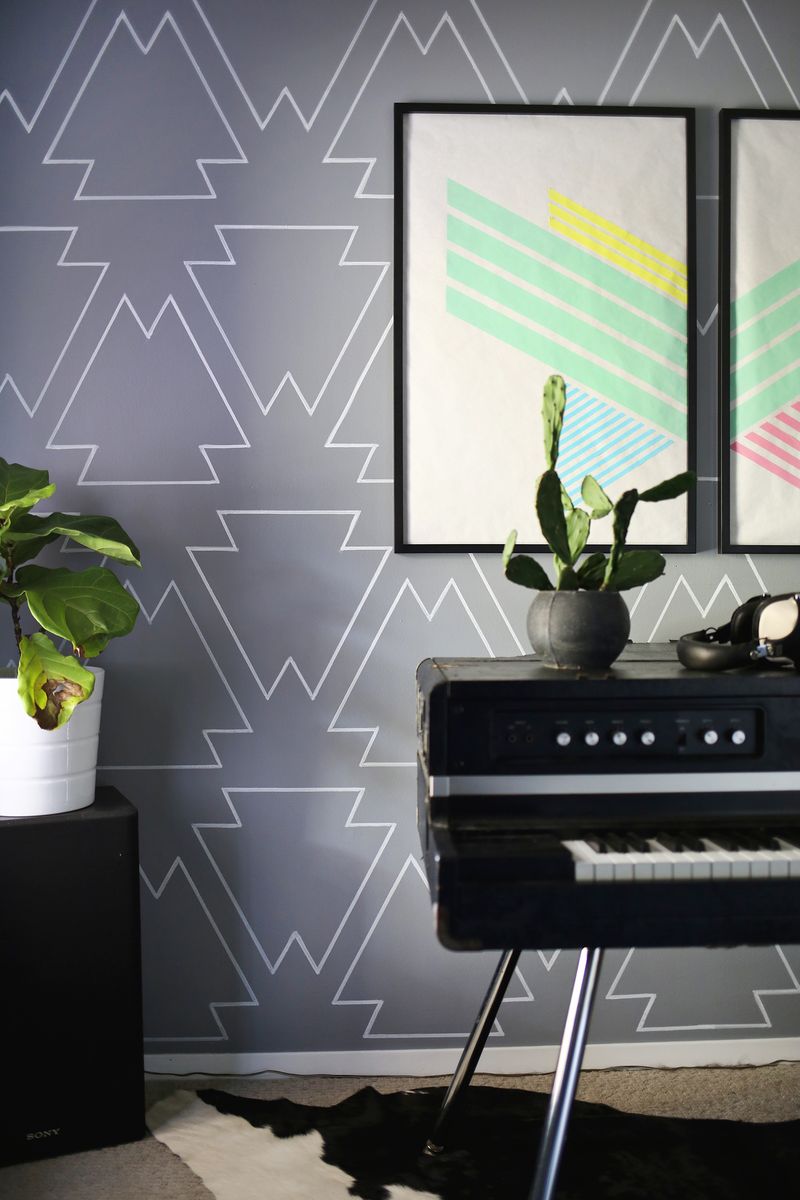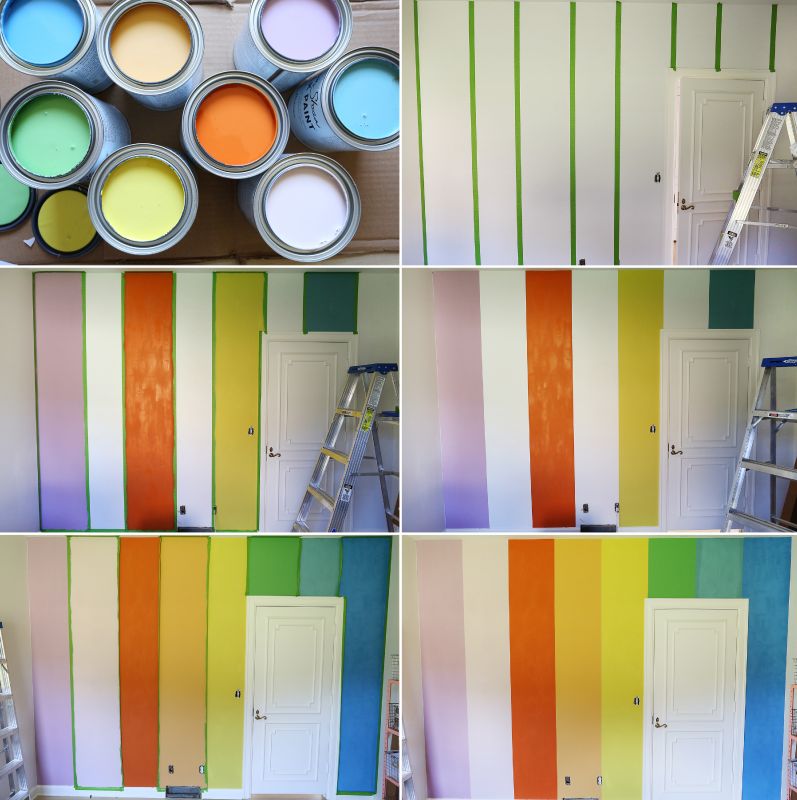 This rainbow wall looks just perfect! And this is the best choice that you can make for a gender neutral kids room. It looks so colorful and harmonious, and it is easy too!