Hey there girls! This post is just for you as you have tons of makeup and it seems to be making a big mess in your home. Scroll down through the photos below and see the Easy DIY Makeup Storage Ideas That You Are Going To Love. All of these designs can be made within no time and with little money. They will help you to make your home look less cluttered and organize all of the makeup that you have. In this way you will be able to find anything you are looking for quickly and easily. I know that girls are always in a rush and are putting makeup in the last 5 minutes, so these DIY storage ideas will make the process go smoothly. Check them out and make your picks! You are definitely going to have more than one favorite!
SEE ALSO: 18 Fascinating Jewelry Storage Ideas That Will Amaze You
The wine racks don't always have to be used for storing wine bottles. Think creatively and put them to another good use. The wine rack can be a perfect makeup holder and hold all of the different makeup items in different compartments. How do you like the idea? It's awesome, isn't it?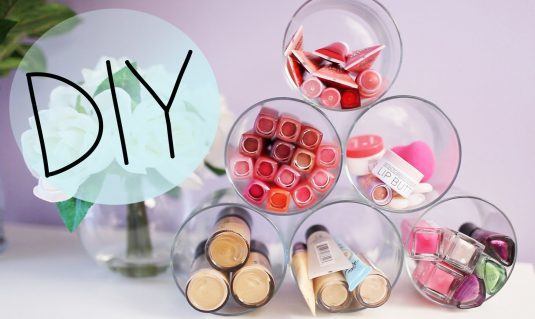 If you have small glass flower vases that you don't use so often, it's time to get down to work and make this lovely DIY project. Insert beads in them and keep your makeup brushes in there. Thanks to the beads they will easily stand upright. You can also have fun and make letters to label the brushes!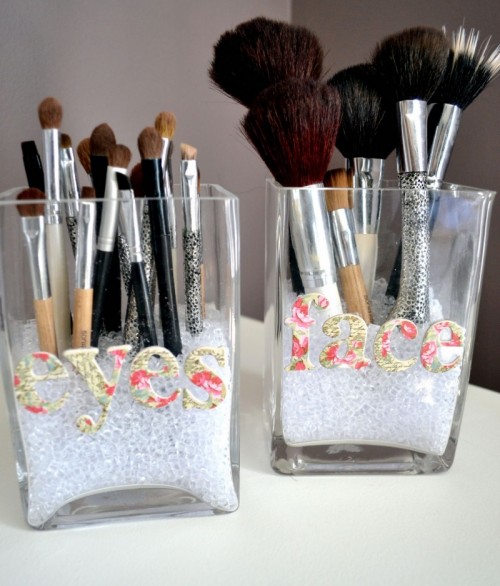 Have you ever thought about jars? Sure you did! Jars make some amazing DIY projects, so they will be great too if you use them to store your makeup.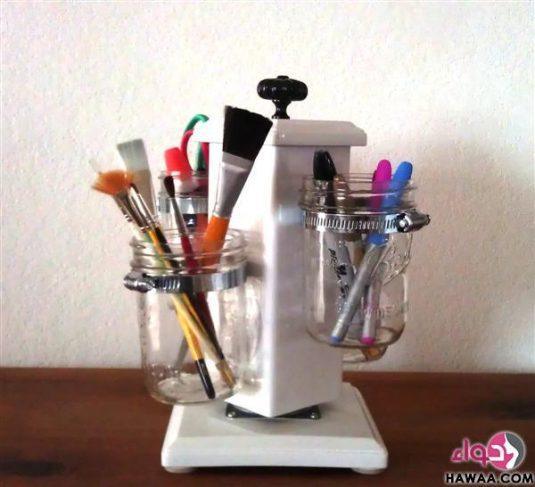 Even the office desk organizers can be used to organize your makeup and they can look pretty good too. You can make your makeup stand super easily. Give it a try!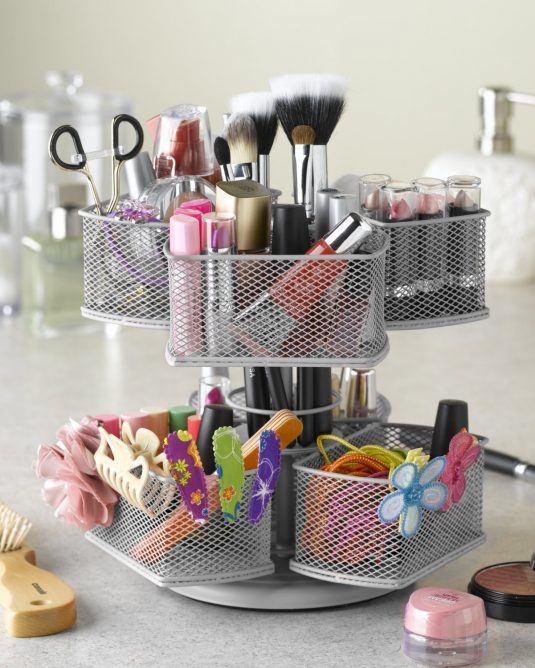 The custom-made storage units are always the best one, and you are the one who knows the best what kind of storage option you need. Get cardboard and get down to work.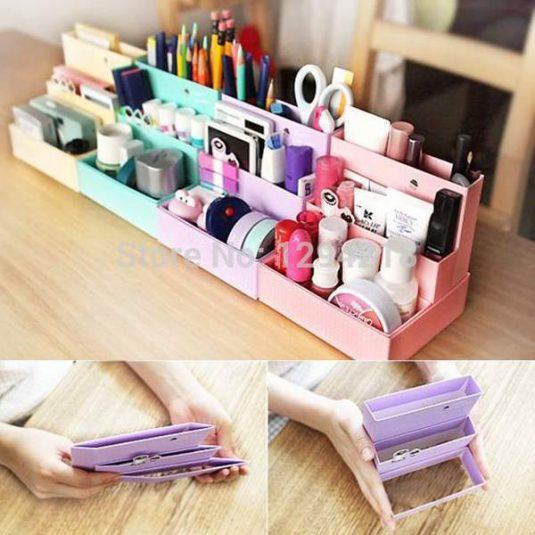 Even the vertical shoe storage design can be repurposed and used to store makeup. If you are a makeup artist and you have tons of lipsticks, sort them according to their shade and hang them in the door.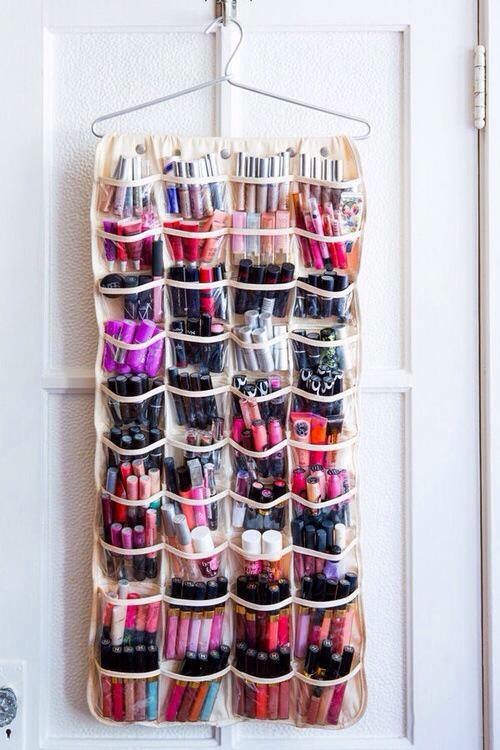 If you want to have your makeup organized but you want to be out of sight, then you should definitely get down to work and redesign your drawer on the inside. You can do this with cardboard and decorative paper!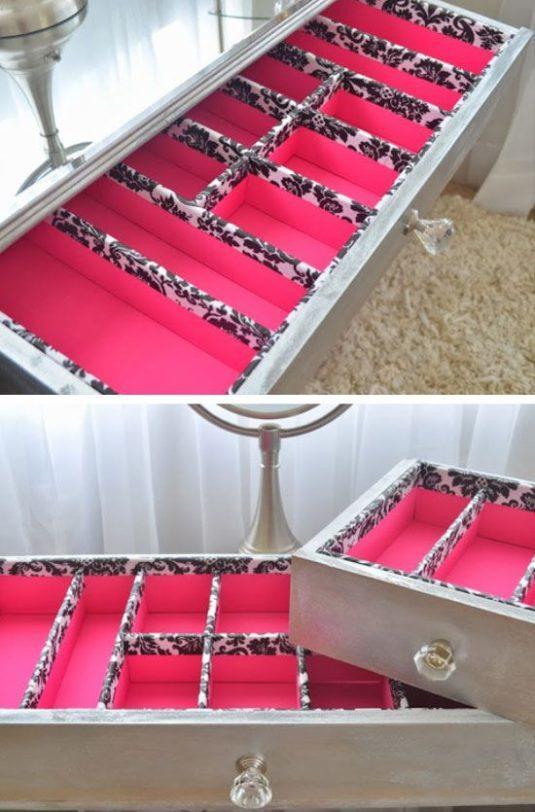 You can also use plates and glasses to create a unique makeup stand that will hold all of your makeup in an outstanding fashion. What do you think about the idea?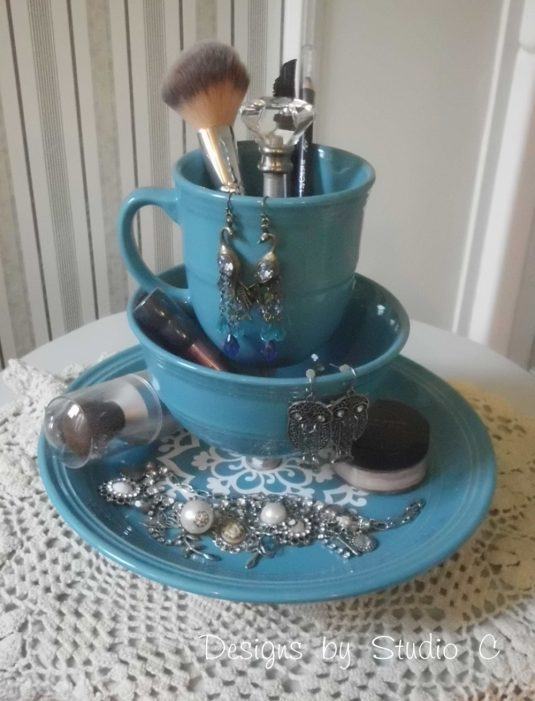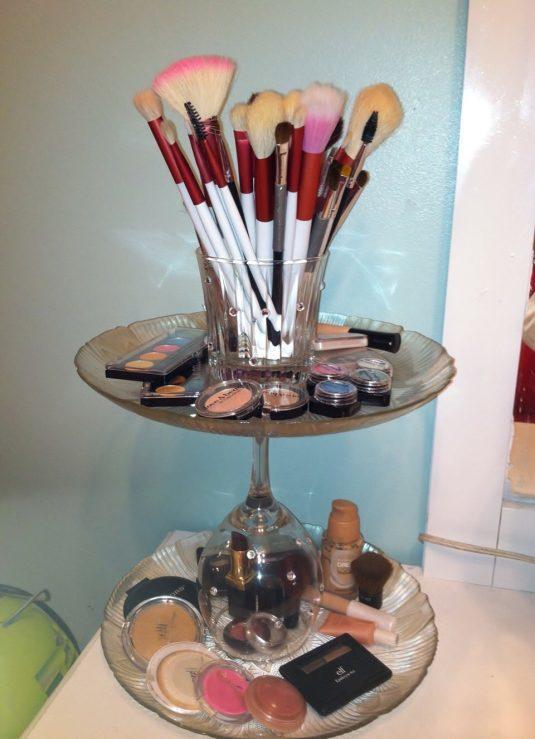 The magnetic makeup board is one of my favorite designs, since you can grab anything you need immediately. What about you?