If you want to save some money while decorating your bedroom, you need to express your creativity and make something on your own. I have already shown you many diy projects that can be made at home easily and use them to decorate your entire home. For today, I have a very interesting post that is called "15 Clever Nightstand Alternatives That Will Impress You ". Are you excited?
SEE ALSO: 12 Cheap Coffee Table Alternatives That Will Make You Say WoW
You need to put your bedside essentials somewhere, so you should not skip this article. The ideas are very cheap, easy and quick to make. Plus, you will be surprised when you see how many items can be used as nightstands and you have never thought about them. So, let's check them out and draw some inspiration. Enjoy and have fun!
A small wooden board near your bed can be of a big use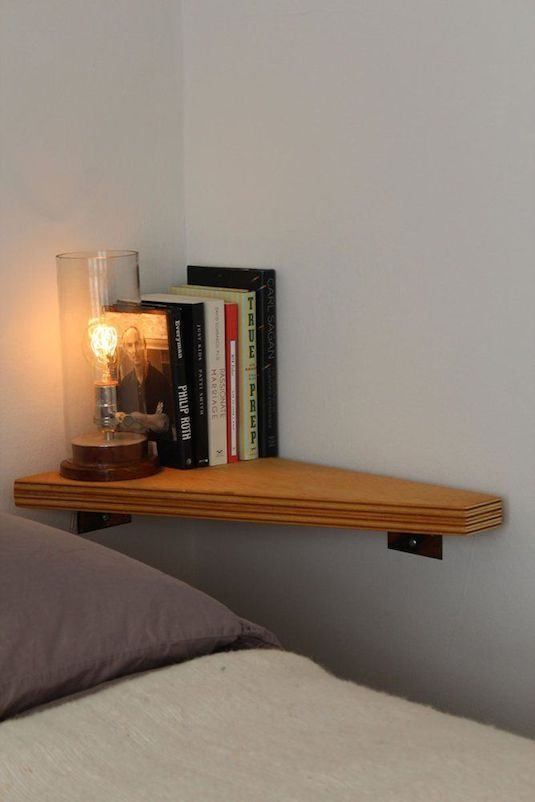 You can use a ladder in your bedroom too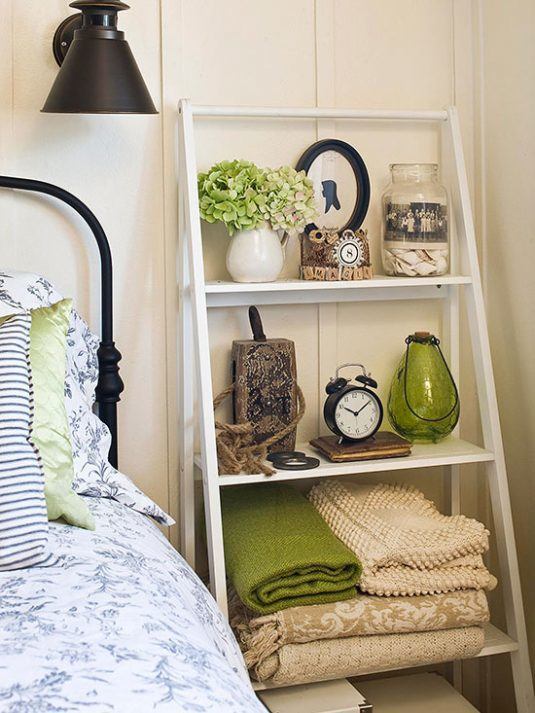 A simple small cabinet can be used as a nightstand alternative too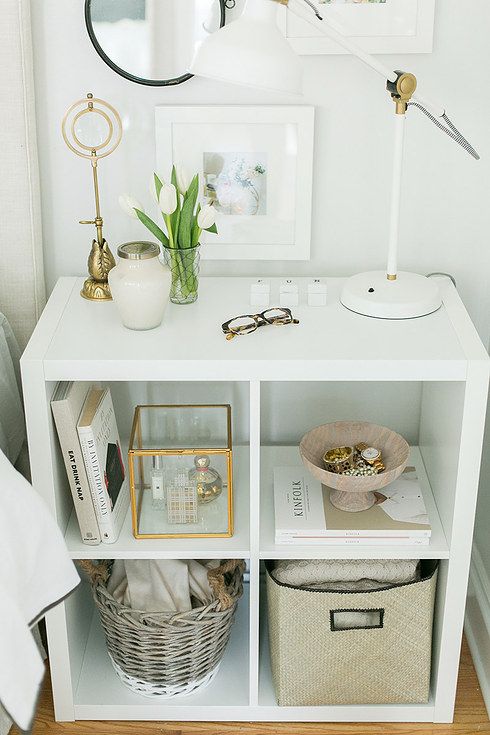 The bar cart can be used for so many purposes in the home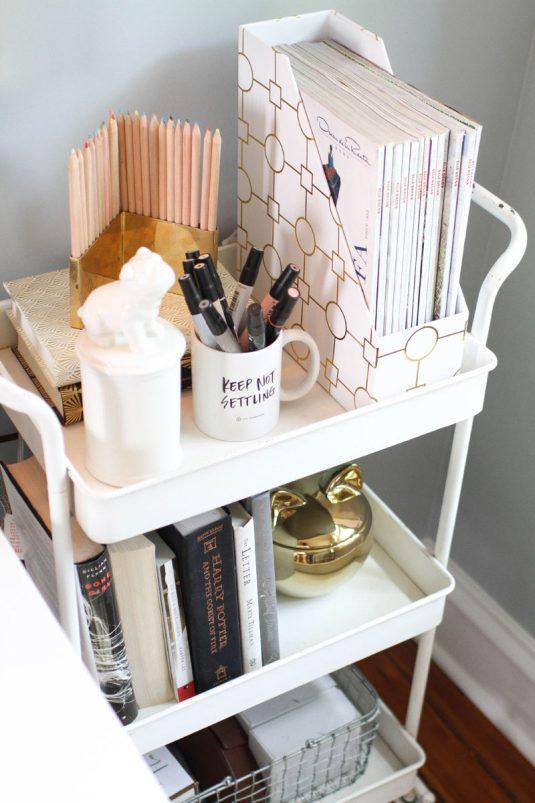 The easiest way to make a nightstand is to put two wooden crates and display your alarm and other items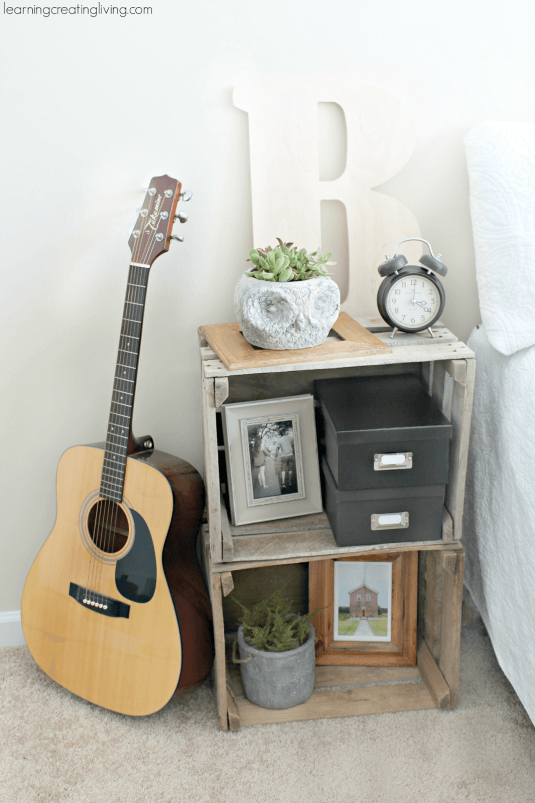 The window shutters can be perfect nightstand alternatives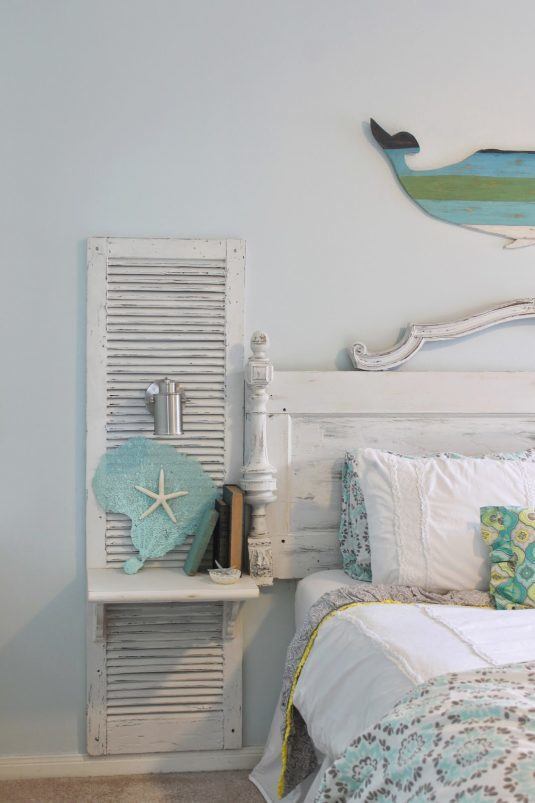 You can make a wooden box and hang it on the wall, near your bedroom and use it as a nightstand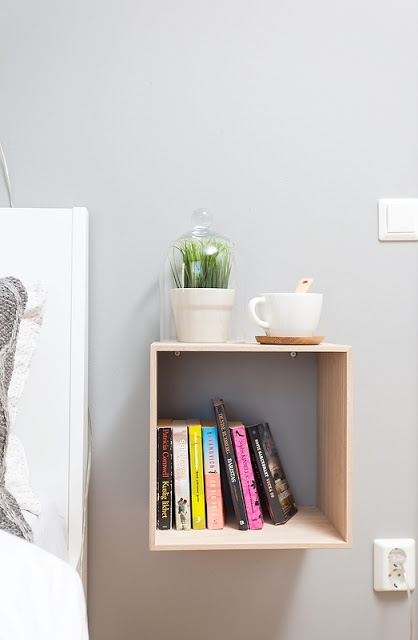 What about the bar-stool below?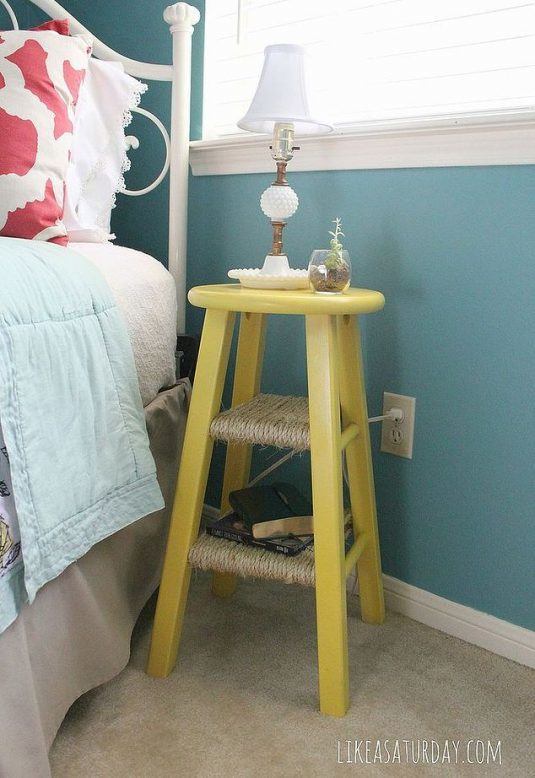 The garbage cans can be used as bedside tables too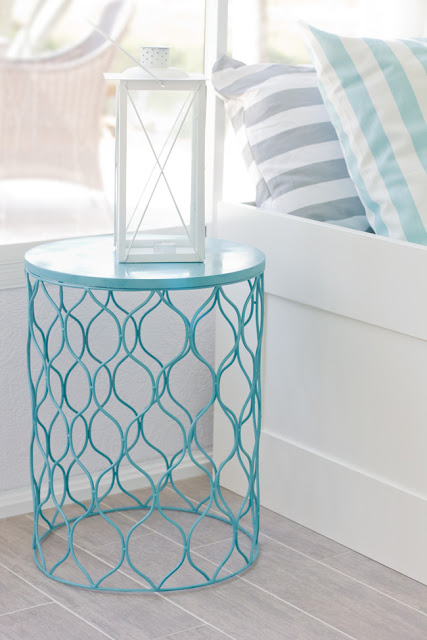 The old vintage suitcases can be perfect nightstand alternatives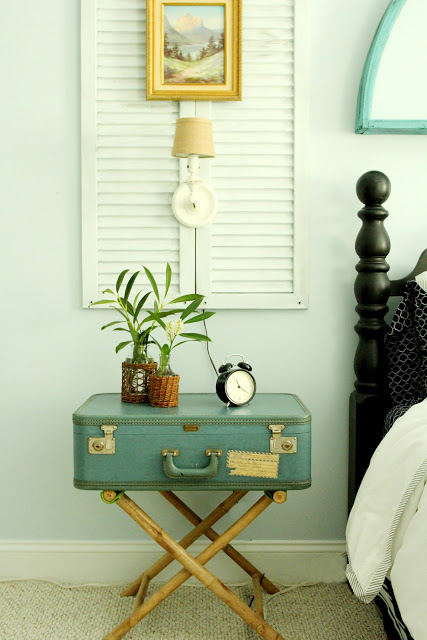 Interesting cinder block nightstand idea for more fun look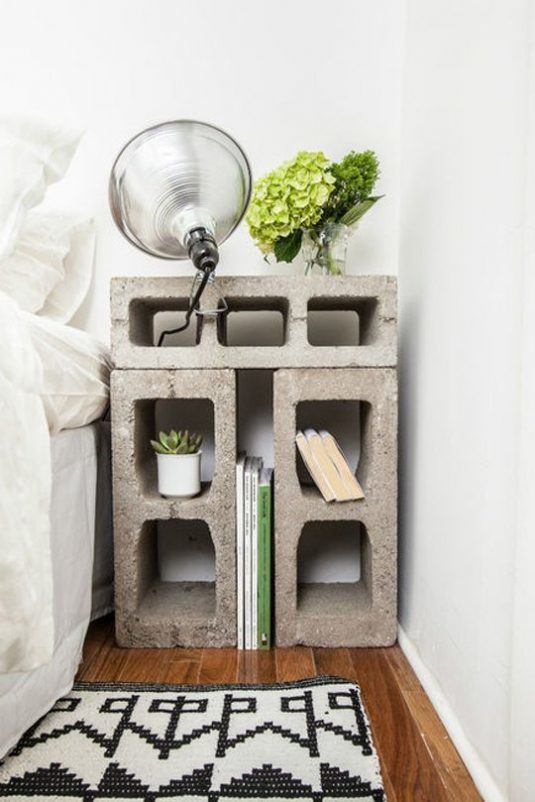 Small ladder transformed into a vintage nightstand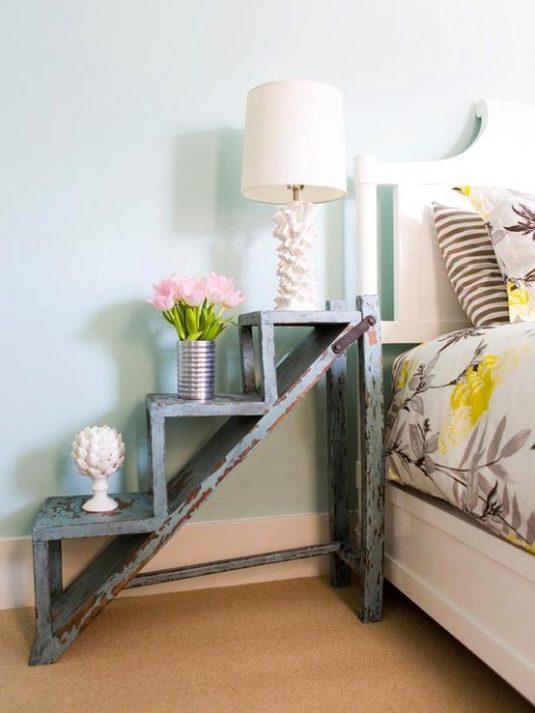 Beautiful wood swing shelf to make your bedroom more warm and charming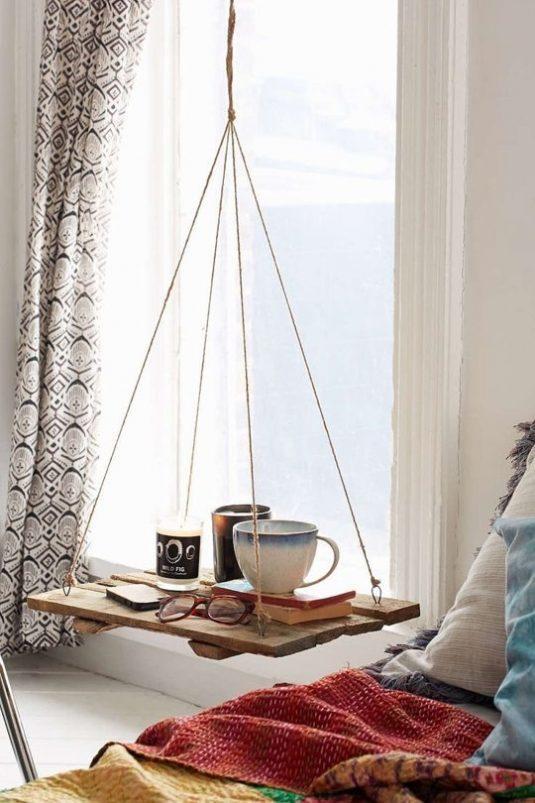 Drawers hanged on the walls can be magnificent nightstand alternatives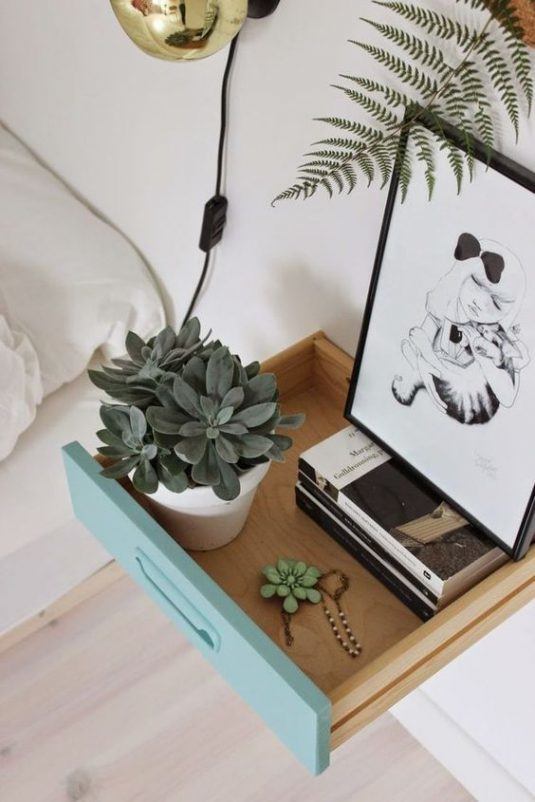 Fantastic wooden board transformed into a beautiful nightstand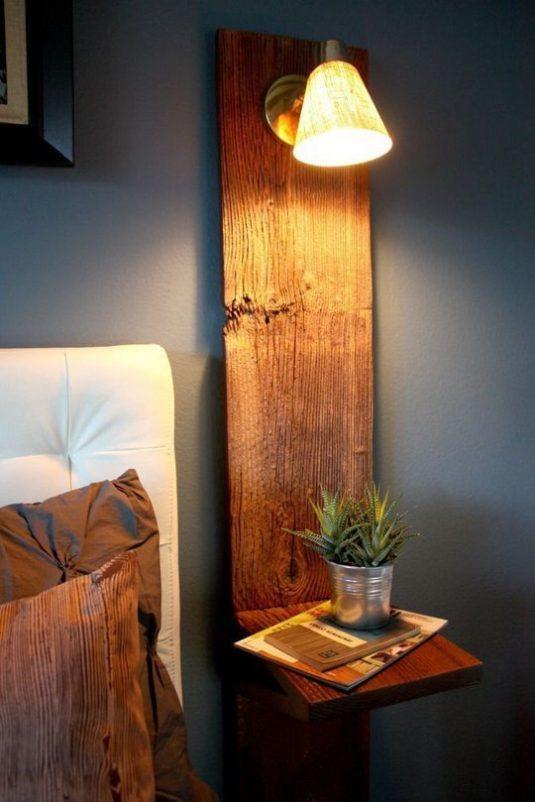 All of the ideas are very interesting and will make your bedroom more charming and lovely place. Plus, each idea offer enough space to put your favorite books, alarm, nightly tea, a light to read by, etc. I would love to know which idea is your favorite, so please share your comments below. I need to recognize that I can't choose just one solution, because all of them are functional and very lovely. If you have some other interesting ideas on your mind, please share them with me. I would love to see everything you have to show me. Thank you for reading! Enjoy in the rest of your day and don't forget to stay up to date with the content of Karma Stream!