Hey there DIY lovers! We are just a couple of days away from the official start of the summer, and we are already in the summer mood. We are so excited because the sun is up, the weather is amazing, and finally we can enjoy ourselves on some beautiful beach, pool, mountain or even garden. Have you decorated your home in the summer spirit? If not yet, it's time to get down to work. In this article you are going to see some Eye-Catching DIY Summer Projects That Will Keep You Busy. They are so interesting and will make your home look stunning for the summer. Check out the photos below and make your picks. I'm sure that you are going ti have more than one favorite!
SEE ALSO: 14 Cool DIY Drink Stations for Your Next Outdoor Party
The diy paper umbrellas remind us of cocktails and drinks by the pool, so if you want to make the ambiance in your area more relaxing and comforting, then you would probably want to make this colorful wreath which you can use to decorate any door in the house.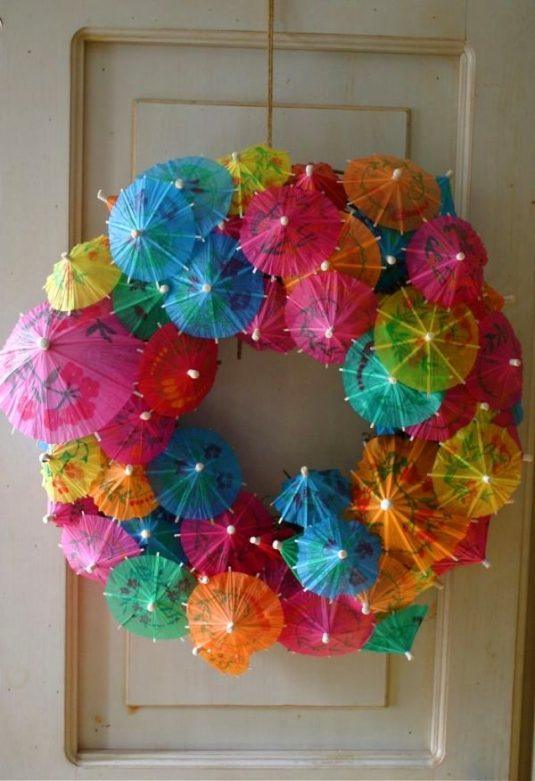 The craft below is one of the crafts that I like the most. If you have collected some pretty stones and sea shells from your holiday, it's time to put them to a good use. Insert them in a huge mason jar and make a sailing boat by using corks. The final project will make everyone say wow.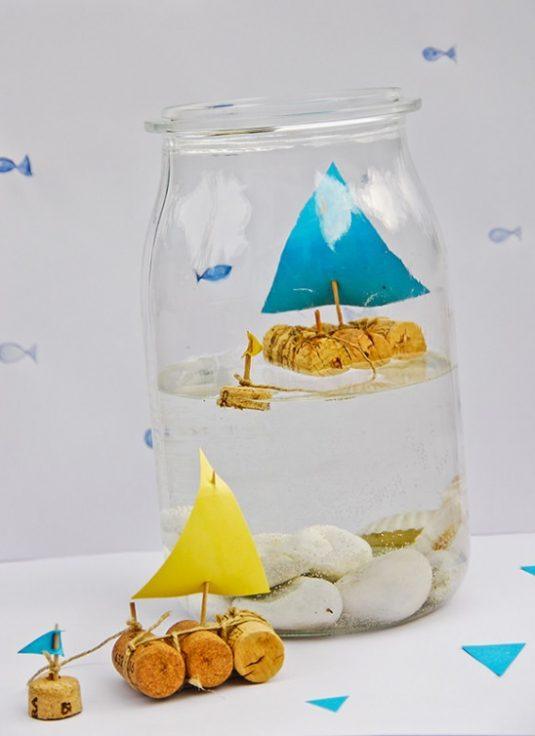 It's summer time and everyone should be as colorful as possible. Update the look of your plain tray and turn it in a color blocked tray. You can use nail polishes and redesign it in no time and with ease.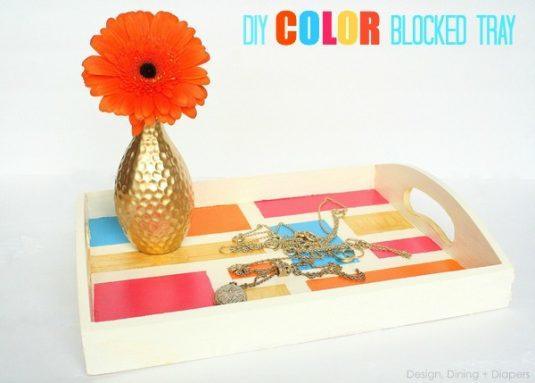 Are you a fan of watermelons? If yes, it's time to make them a part from your interior decor. Get inspired with the design below and turn the watermelon in a table centerpiece which will serve you as a flower vase at the same time.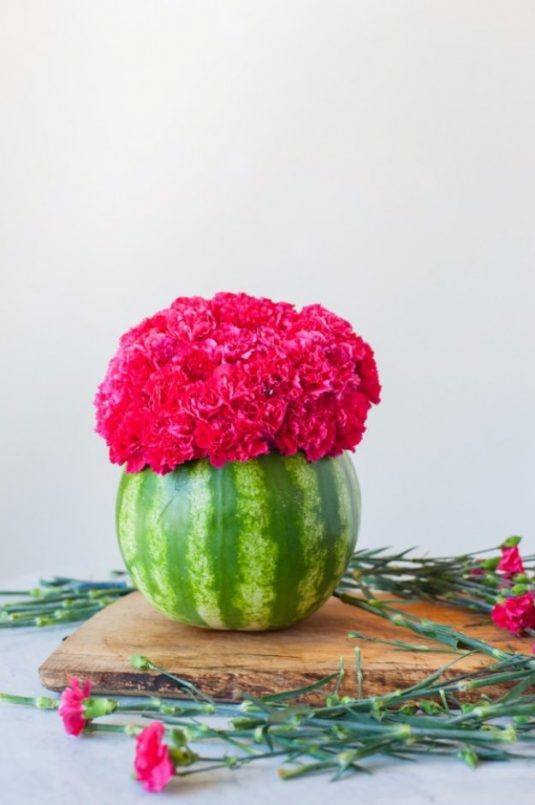 What do you think about this adorable hammock chair? I would love to have it and relax in it during the hot summer days. I bet that this is going to be my next DIY project. What about you?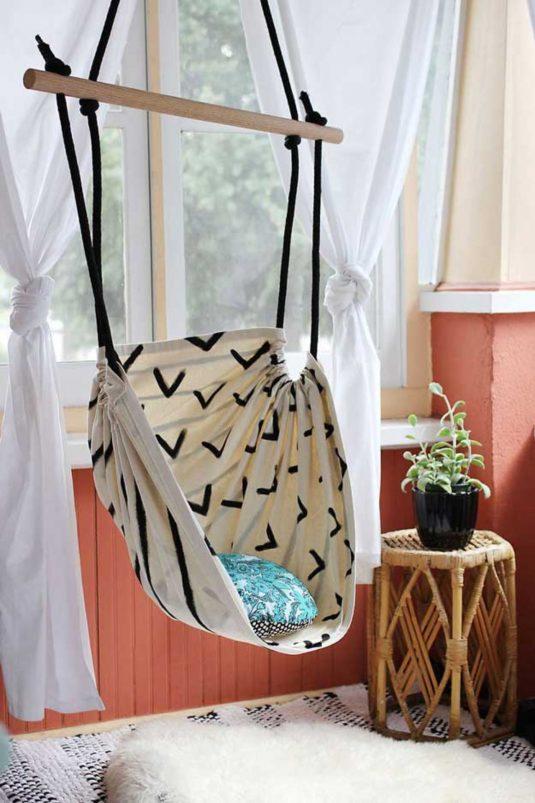 The seashells and the starfish are going to fit perfectly well in your summer home decor. Go ahead and make this lovely garland!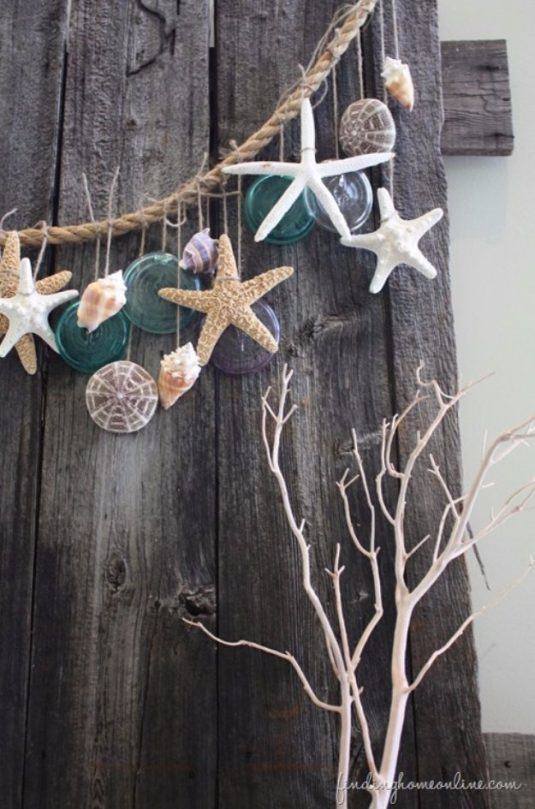 You are likely to spend your summer night outside, so this is the perfect DIY idea to light up your garden.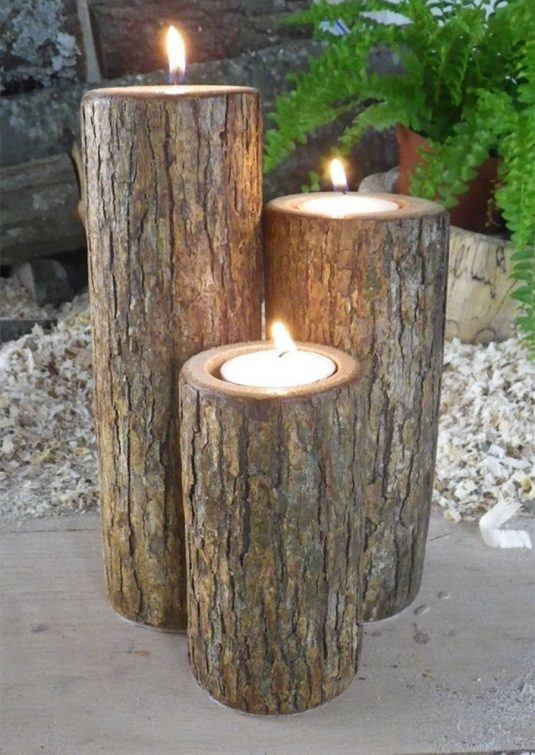 Make a sign with which you will welcome the summer and you will use as a wall decoration.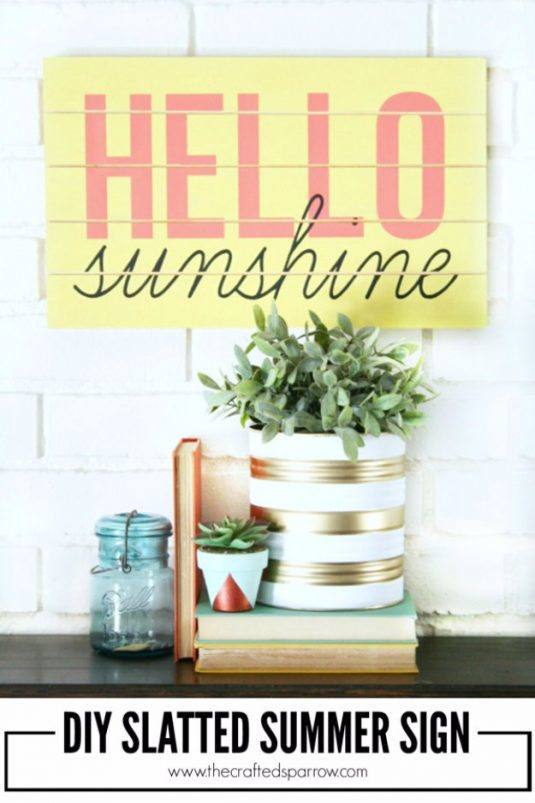 Make an outstanding hanging decoration with all your flower pots and catch the attention of everyone who comes to visit you.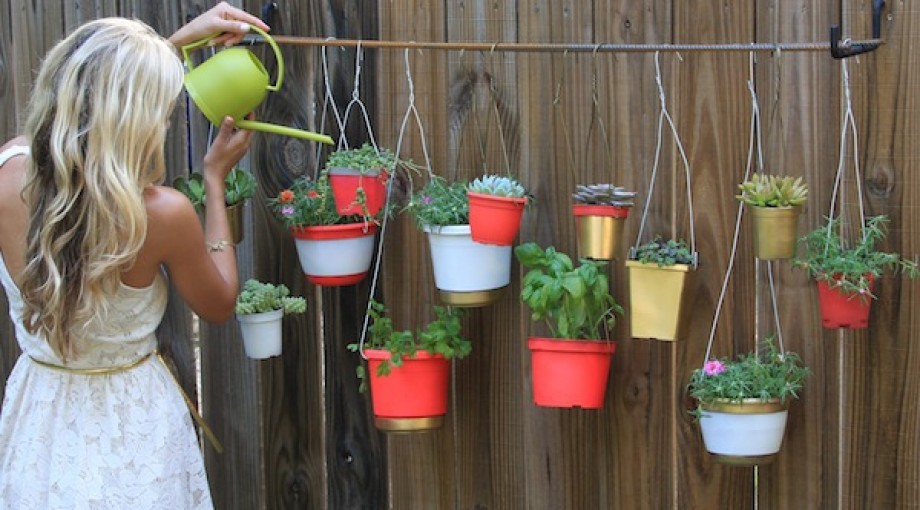 You can also use the seashells and starfish to make this magnificent door wreath with branches. Give it a try. It's as easy as a pie. Which DIY design caught your eyes the most?