Hey there interior design lovers! Are you excited to sea some amazing DIY projects that will keep you busy this summer? Scroll down through the photos below and see the Splendid DIY Sea Shell Projects That Will Amaze All Sea Lovers. When we go to vacation, we all admire the beauty of sea shells and almost all of us take several of them back home. If you have a collection of sea shells at home, and you are wondering what to do with them, don't worry because the possibilities are truly endless. Even if you haven't taken even a shell at home, the photos below will inspire you to do so at your next holiday. So what are you waiting for? Get inspired and get down to work! Your home will benefit from these lovely summer decorations!
SEE ALSO: Eye-Catching DIY Summer Projects That Will Keep You Busy
There a lots of people who don't like the subtle lighting fixture, so if you wish to go big, then you should definitely take in consideration the sea shell chandelier in the photo below. It's a magnificent DIY project that will make many people say wow.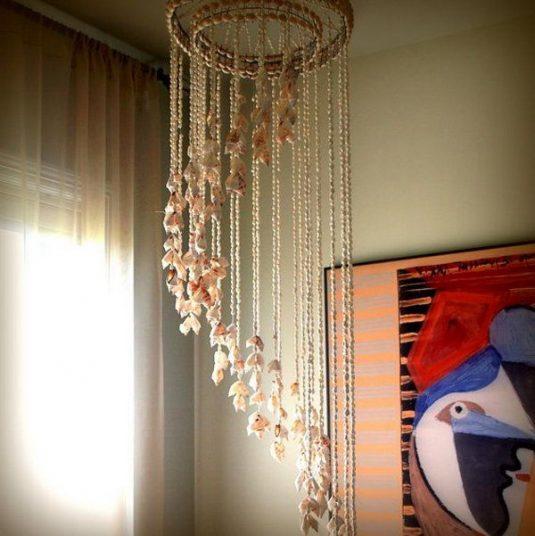 http://waadiy.com/20-creative-seashell-project-ideas/2/
You can never overdo your sea shell home decor because there are tons of shapes, colors and sizes of sea shells and every sea shell has a unique beauty. Add all kinds of shells to your dull and boring mirror and see the difference they can make.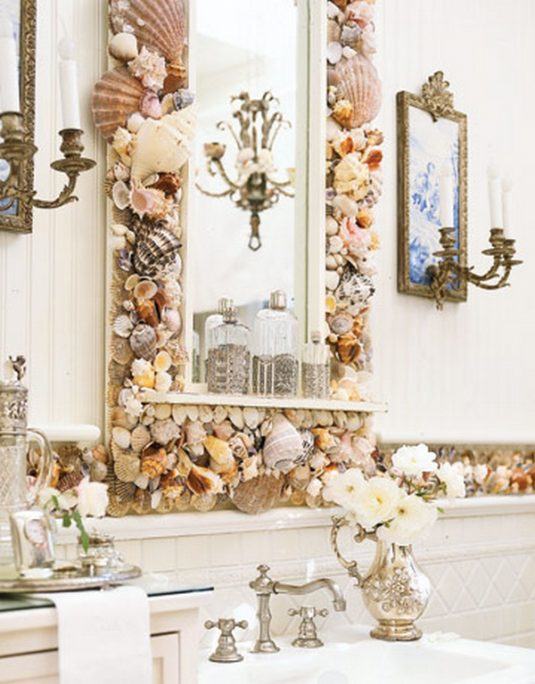 If you want to show your love for sea shells straight from your front door, then recreate the wreaths by using burlap, sea shells and sea stars.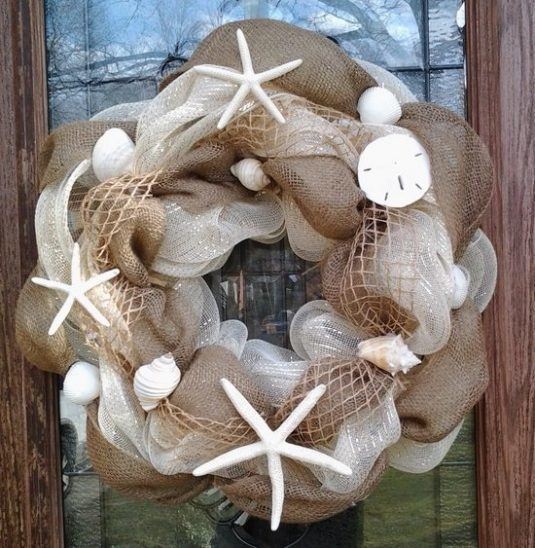 These heart-shaped sea shell ornaments are a great way to surprise your significant others and show them how much you love them. These DIY crafts are not difficult at all and you can manage to make them within 10 minutes max.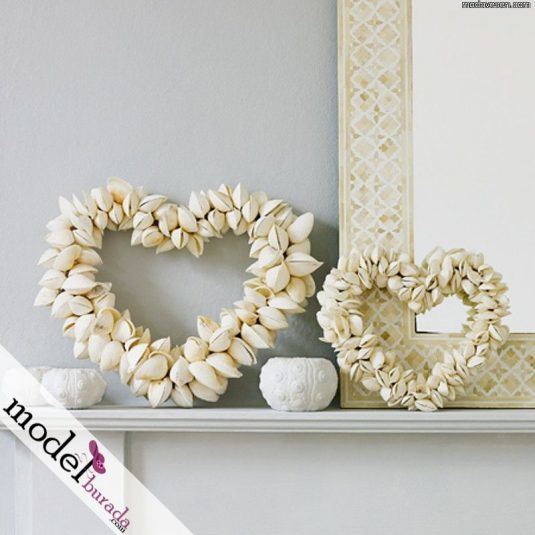 If you are about to frame your favorite photograph from your last summer holiday, we suggest you to decorate the photo frame with the shells you have brought from your destination. It's a great way to add a personal touch to it!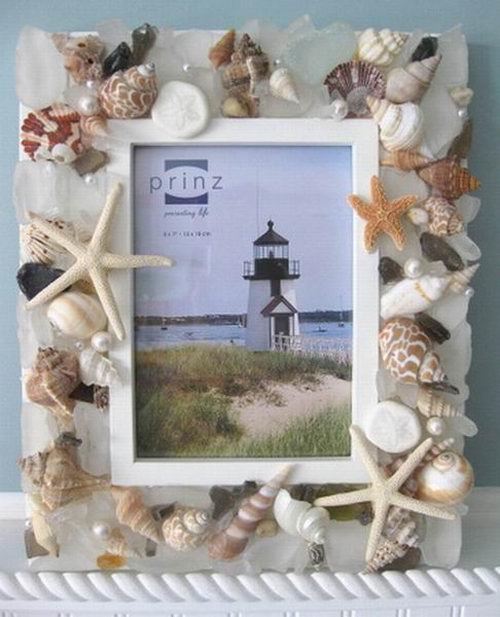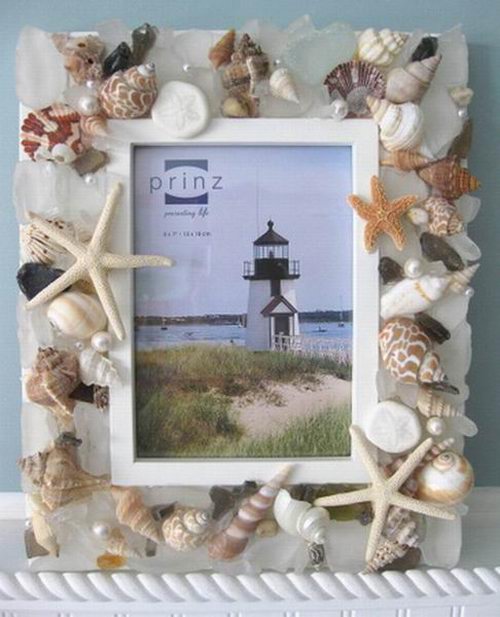 You can even use shells to decorate your wine glasses!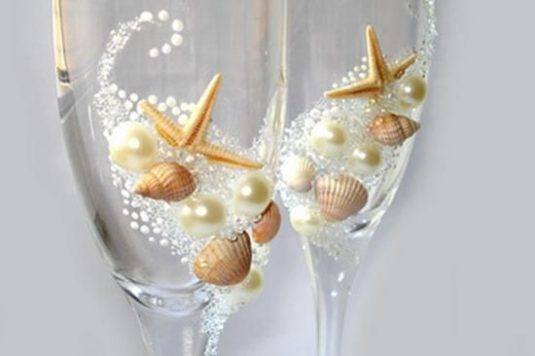 What do you think about creating a garland with rope, sea shells and sea stars? It looks beautiful!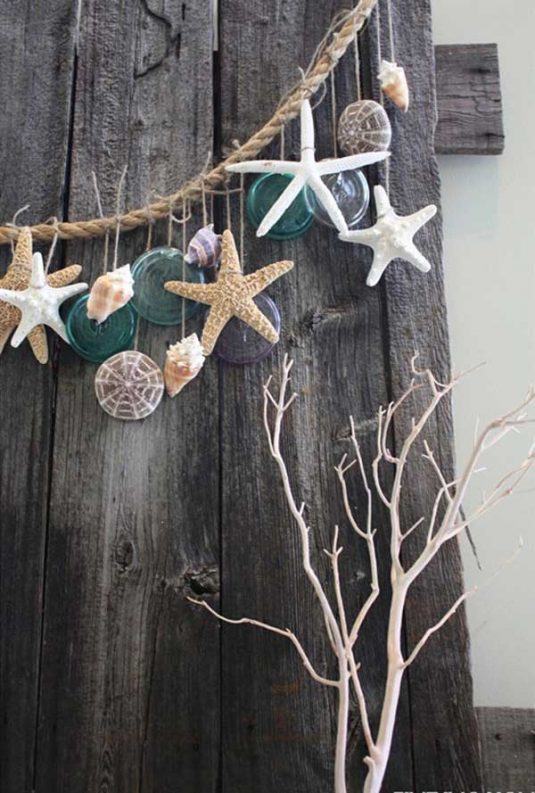 If you have collected big shells and you want to make them a part from your home decor, then you should frame it and hang them on any empty wall.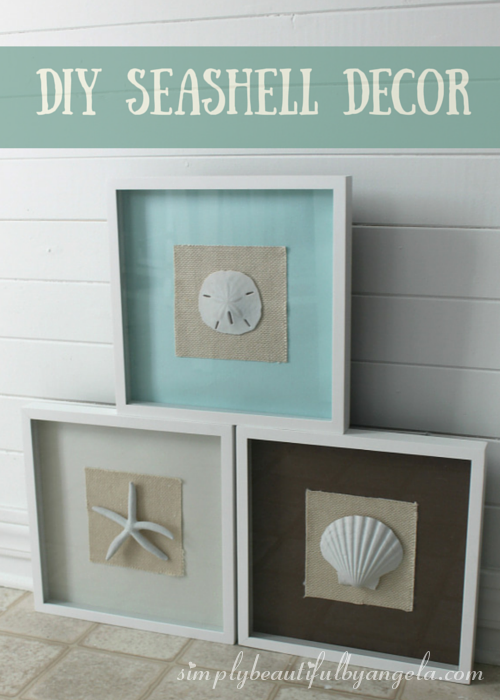 The driftwood can catch our attention to, and we usually bring it home to. Display it in mason jars and decorate it with sea shells.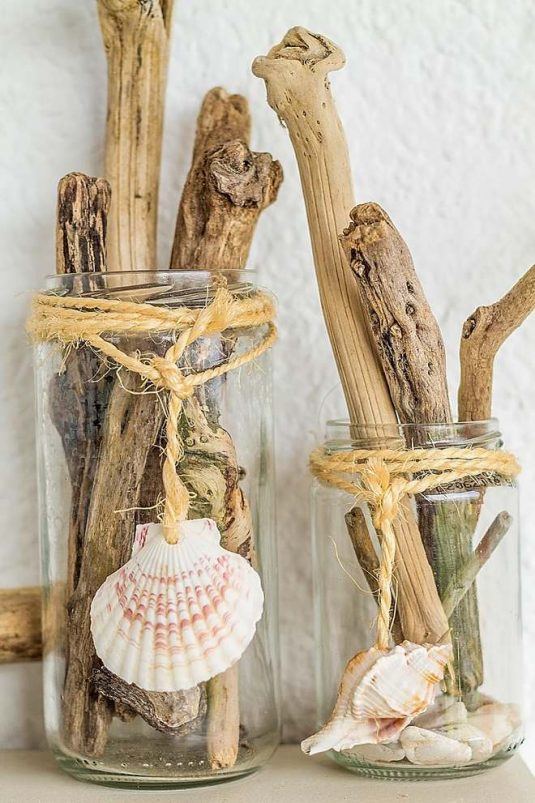 Make your plain candle holder more playful by copying the design below!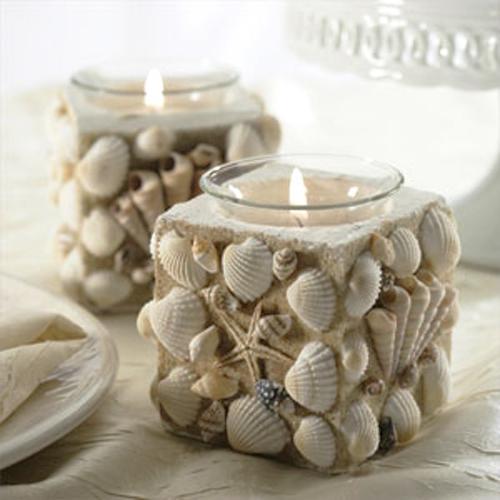 What do you think about turning the empty sea shells into candles? It's a pretty unique design that will blow your mind.
Make a lovely monogram out of sea shells with ease.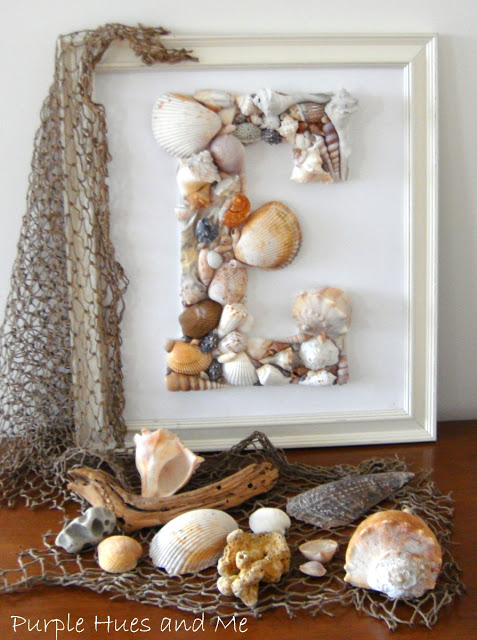 Use driftwood, sea shells and some rope and make this eye-catching wall decoration. Which is your favorite design so far?