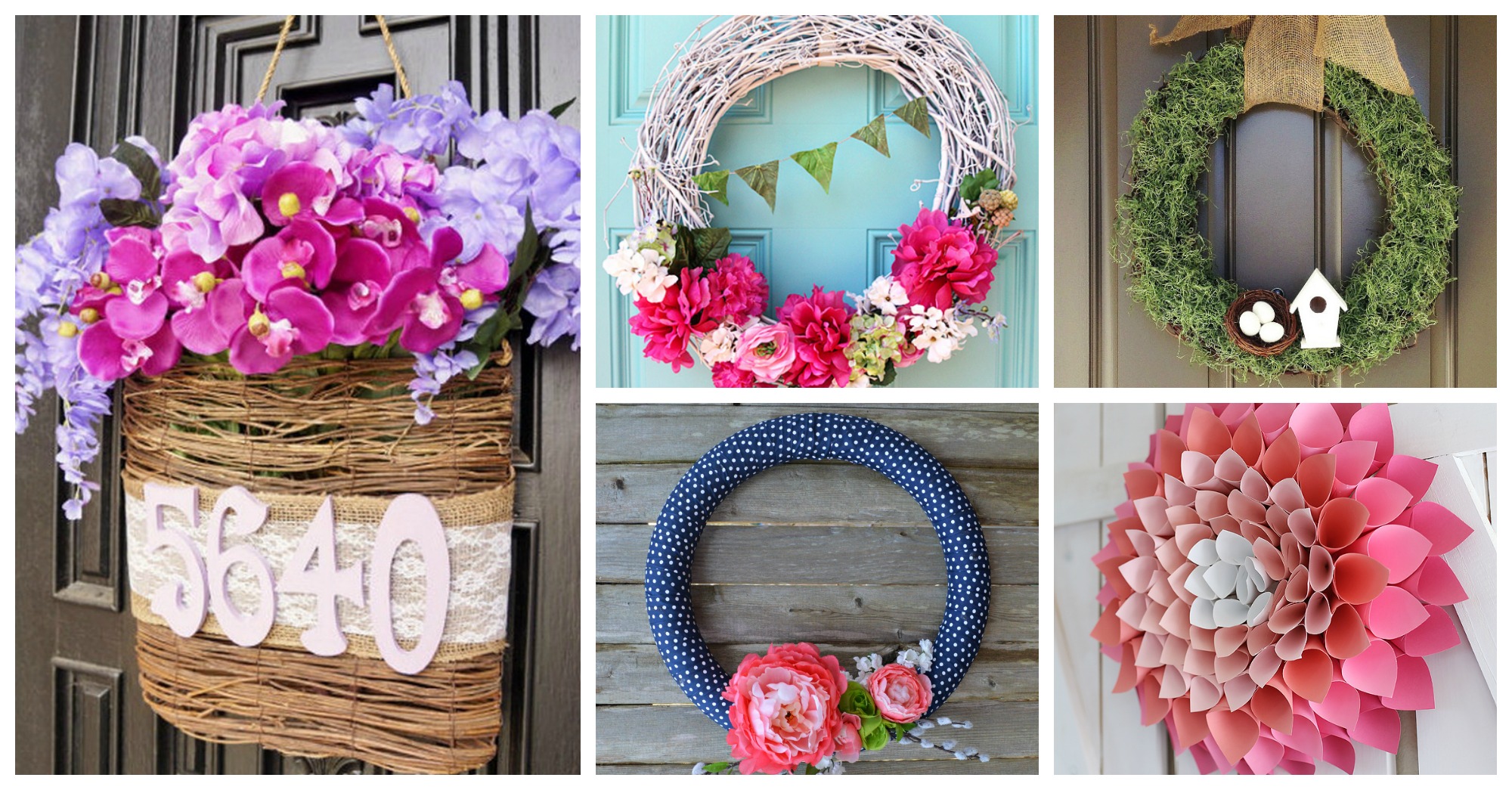 Playful DIY Spring Wreaths That Should Be Found On Your Front Doors
Posted in : DIY Ideas Tags: creative ideas, decorating ideas, diy creative ideas, diy decor, DIY design, diy ideas, diy projects, DIY wreaths, DIY wreaths crafts, DIY wreaths designs, DIY wreaths ideas, DIY wreaths projects, home decor, interior design, spring decor, spring DIY wreaths
On : Apr 16, 2016
The DIY projects are the things that keep us busy and they help us kill the boredom, so if you are feeling bored lately, it's time for you to find some interesting craft that you can use to decorate your home. In this article I have collected for you some Playful DIY Spring Wreaths That Should Be Found On Your Front Doors, so check them out and make your picks. See which design will meet your style and get down to work to decorate your door and that you care how your house looks like even from the entry. Have you ever been engaged into making a wreath? Once you make one, you will be making wreaths all the times to match all the season because they can be made just withing a few minutes. Scroll down through the photos and see what I'm talking about!
SEE ALSO: 25 Stupendous Front Door Decorations That Will Warm Your Heart
The baskets full with flowers are a common sight during the spring season, so why don't you welcome your guests with a lovely bouquet which will melt their hearts right from the front door?
The dot print is the hottest trend for spring and summer, so if you have some old blouse or leggings that have already worn off, it's time to reuse them and turn them into a gorgeous wreath which will easily add playfulness to the door especially if it decorated with flowers. Flowers and dots are just an extraordinary combination that you should definitely give a try!
Go to the store and get a package of plastic spoons and get them in a certain color if possible. Break the handles and arrange what's left of the spoon in a circle to achieve the look of a wreath. To break the monotony insert something in the middle that will give it a more interesting look.
Winter time is over, but if you are left with some yarn balls, it's just the perfect time to reuse it once again in spring as well. Get the ones with lovely colors and make a wonderful wreath that will attract the attention of everyone who comes to visit you.
The ombre wreaths can be made super easily if you just use paper with similar tones. Make cones and glue them on a hard surface. The result will be stunning.
The faux grass is another interesting supply that you can use to decorate your front door and bring the spring spirit in the house just from the entry way.
Branches and flowers should be definitely found on your front door, so choose your favorite flowers and incorporate them in a fabulous wreath.
Which spring wreath design did you like the most? Are some of wreaths going to be seen on your front door? Take a photo of the final result from your DIY project and keep us posted in the comments below!