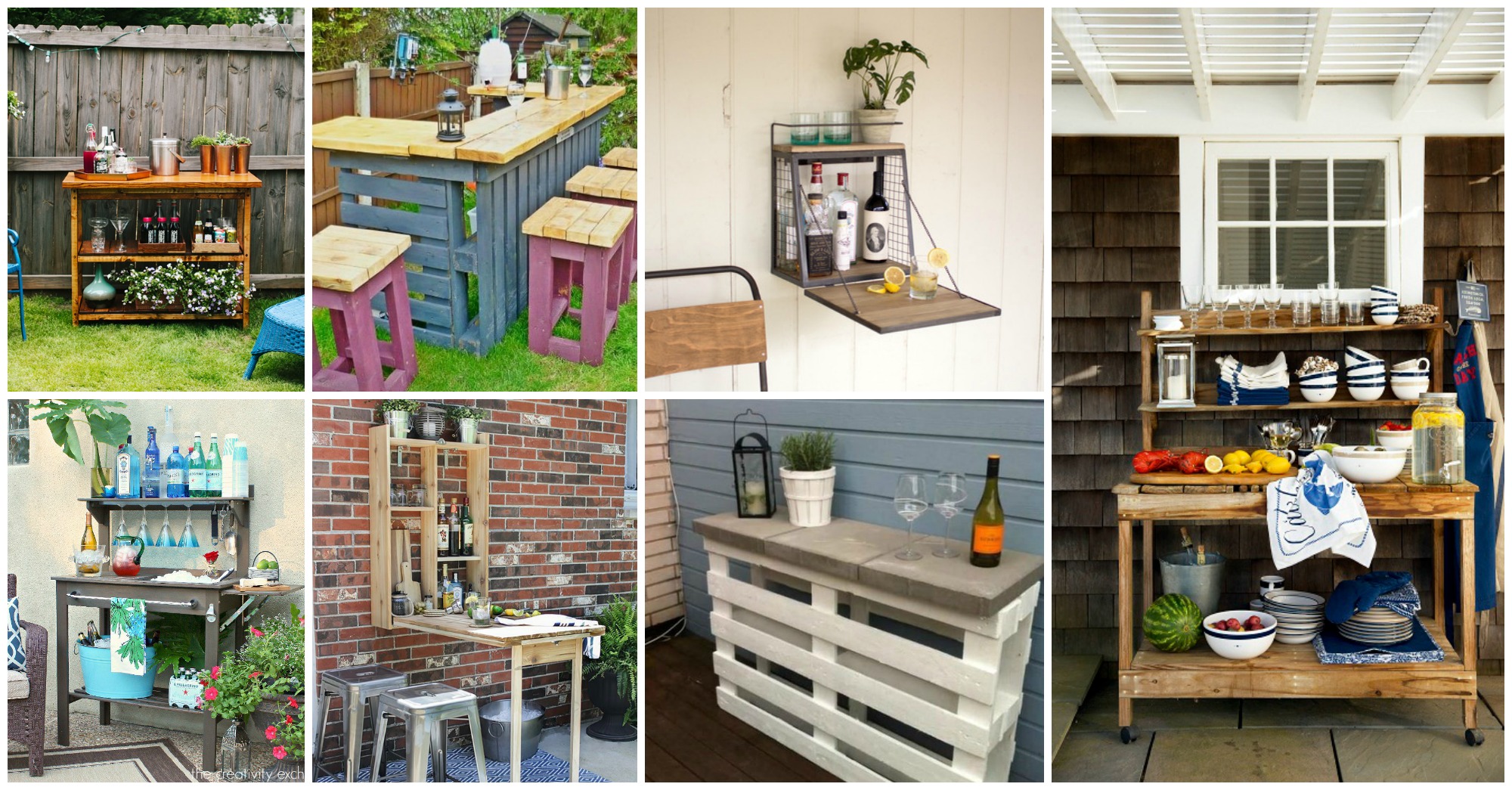 Top 10 DIY Outdoor Bar Ideas To Create Now
Hey there my lovely ladies! How are you? Are you enjoying the beautiful days? I'm always here to inspire you and awaken your creativity. For today, I have made you an amazing post that is called "Top 10 DIY Outdoor Bar Ideas To Create Now ". Are you excited?
SEE ALSO: 14 Relaxing DIY Outdoor Patio Furniture Ideas You Are Going to Love
Adding an outdoor bar is a great way to make the sunny days spent in your yard more entertaining and fun. Who would not like to have a drink or two in the yard after the long stressful day. You can also invite your friends or relatives and make a party during the weekend.
Having a bar in your yard is much more easier than you think. You can find million designs on the market, but you can also think about creating one. The diy projects are my favorite, because you can improve your diy skills and techniques, and make something useful and really functional without spending a fortune. So, let's check the ideas here and draw some inspiration. You may find your next project here, who knows. Enjoy and have fun!
Pallets are one of the cheapest material that can be transformed in so many interesting projects and used in the interior or yard. You can also make a magnificent bar for your yard, what do you think? The idea above is very cool and it won't take you much time to make it.
You can also use a bar cart for that purpose. Or any table can be transformed in a bar where you can sit, drink something and enjoy the sunny days.
The murphy tables are my favorite and they are easy to make them too. You can also think about transforming the old wooden door into a beautiful vintage bar.
Whatever you choose, you can go wrong, because they will all bring interest to your yard and make it more pleasant and relaxing.
So, what do you think about these outdoor bar ideas? Do you like them? Would you dare to make one of these bars for your home? I would love to know your opinion so feel free to share your comments below. If you have some other interesting suggestions or ideas, then please share them too – I would love to see everything that you have to show me. Thank you for reading! Enjoy in the rest of your day and don't forget to stay up to date with the content of Karma Stream!