The mantelpiece receives most attention during winter and Christmas time as we decorate it with the Christmas socks, but it shouldn't be neglected during the other seasons as well. Here I'm going to show you some Adorable Spring Mantel Decor Ideas That Will Warm Your Hearts. The spring decorations in the house will easily bring in the spring mood and will make the ambiance in the house more cheerful, bright and airy. We will be seeing lots of flowers, grass, birds, Easter eggs and bunnies, so get ready for some amazing mantelpieces. Have you already decorated yours? It's time to change its look because spring is such a wonderful and versatile season! Spring is in the air, and it's time to make your mantel bloom. Check out the designs that I have collected for you and make your picks!
SEE ALSO: 10 Favorite Christmas Mantel Decorating Ideas
Spring means lots of flowers, and that means lot of flower vases on your mantelpiece. Get them in different colors so they can make the atmosphere more playful.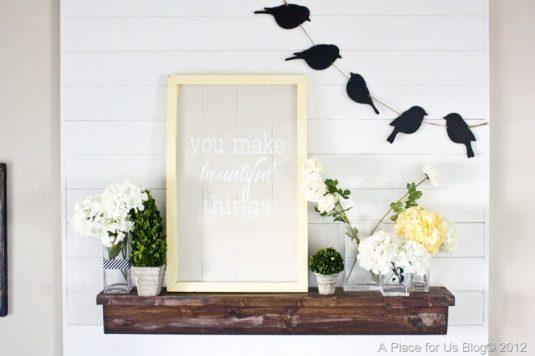 The birds decor items should be a part from the mantel decor as well. Combine them with twigs, branches and faux grass and enjoy the final result.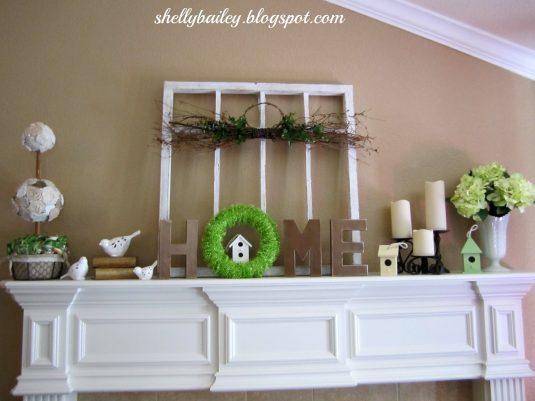 If you have an old window that is out of use, you can incorporate it in the mantelpiece decor. Put it on the mantelpiece and hand a grass wreath on it. Add flowers on both sides of it and your spring mantel decor is ready!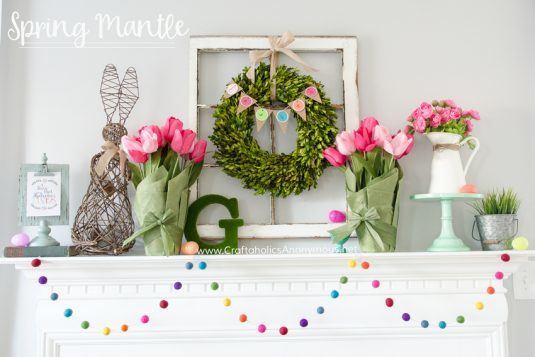 The bird cage will also fit in the mantel decor. It doesn't necessarily have to mean that you have to keep birds inside. You can insert a planter with grass. It'a a unique design that will grab the attention for sure!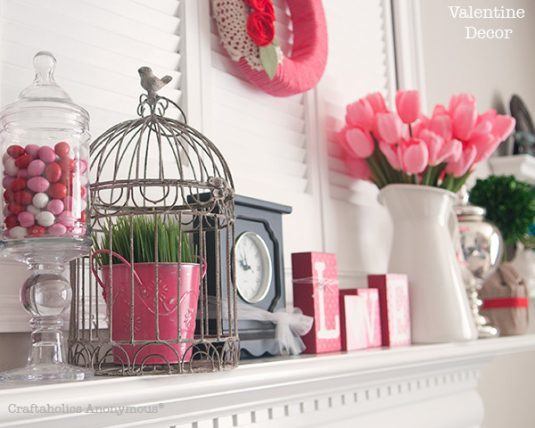 The pinwheels are all about spring and spring winds, so they will also make great decorative pieces for your mantel decor. Make them from colorful paper and attach them in the mantel. You can also make wooden letters
to form the word spring. Use washi tape to give it a fun pattern!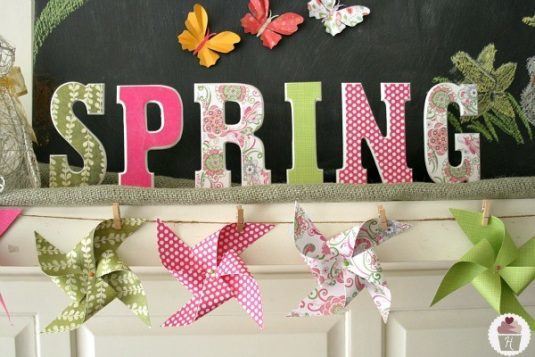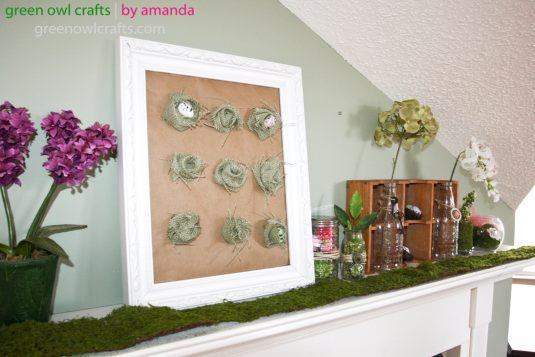 Easter is always in spring, so the Easter eggs would be a nice addition to the mantelpiece. Would you like to incorporate them in the decor?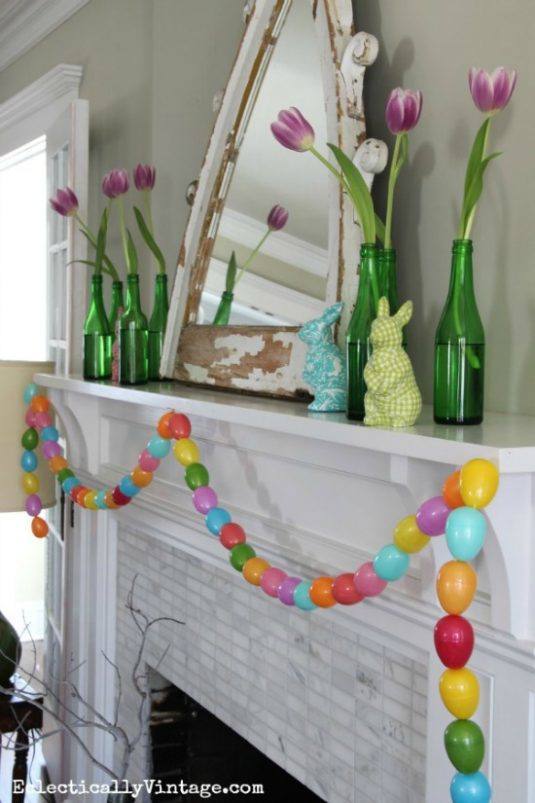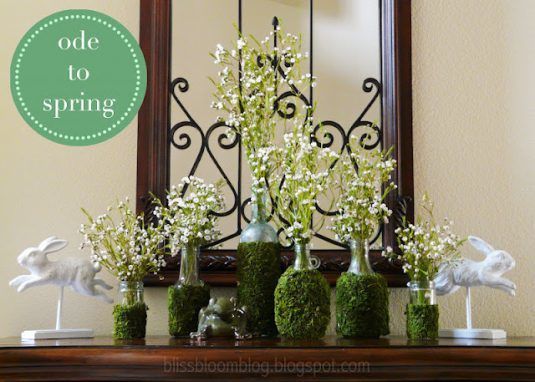 Burlap matches perfectly well with grass and green plants, so you make astonishing combinations for your mantel decor.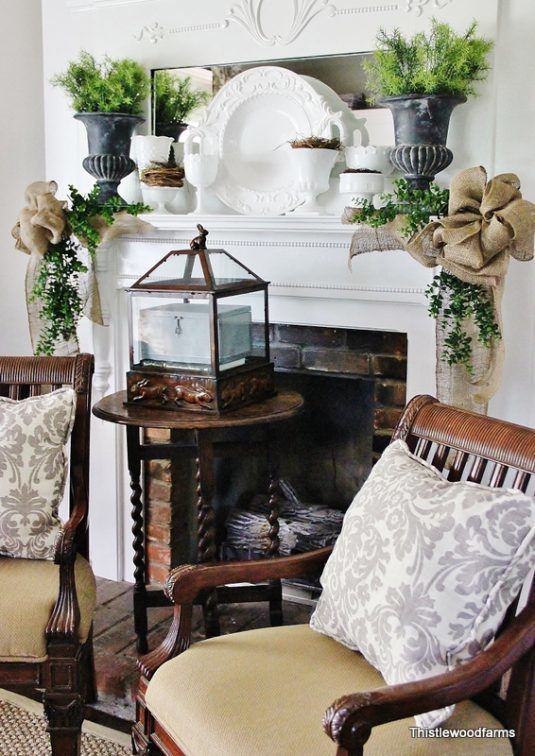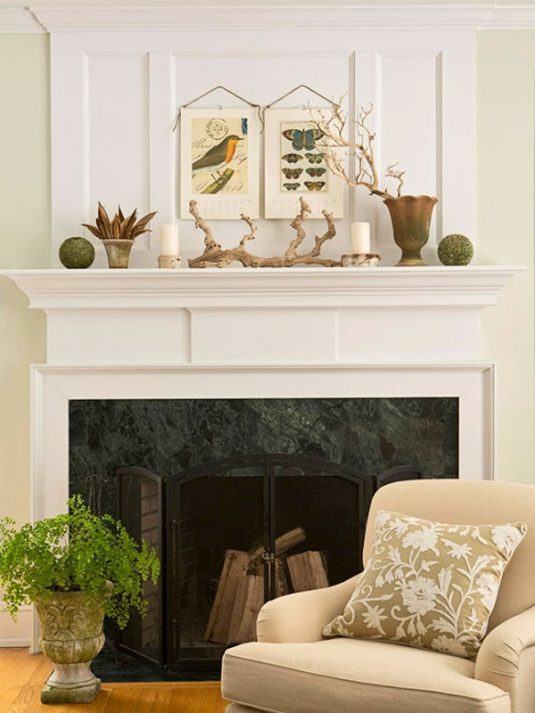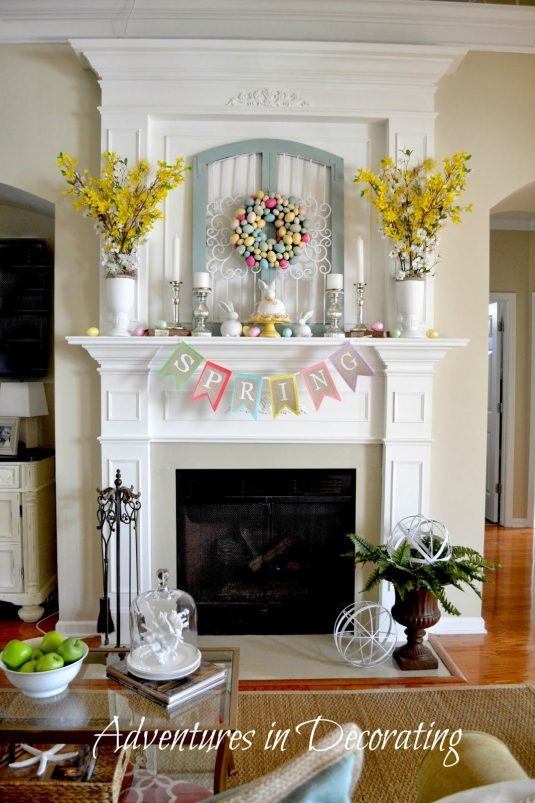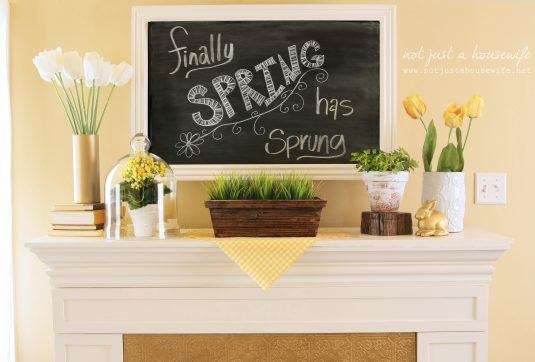 How did you like the mantel spring decors that you saw here? The small decorations can make a big difference in the area especially when seasons are changing and we need to make a change in our interiors as well. Decorate your mantelpiece in the best possible way and enjoy the spring in your home. Let me know which design you liked the best in the comments below. I would really appreciate if you post a photo from your mantel decor too! Thanks for staying with us and enjoy the wonderful spring!