If you once had a bird but now all that you are left with is the cage, don't desperate cause you can put it to a good use in your home decor. Scroll down through the photos below and see the Wonderful Ways To Repurpose Bird Cages In Interior Design. You will be surprised from the array of ways in which you can reuse it again. Check out the photos and see which design will fit best in your home!
SEE ALSO: Brilliant DIY Ways To Recycle Old Tires
Divide the bird cage in half and you will get an amazing mirror frame. Although it will cover the mirror we have to admit that it looks great as a decorative object.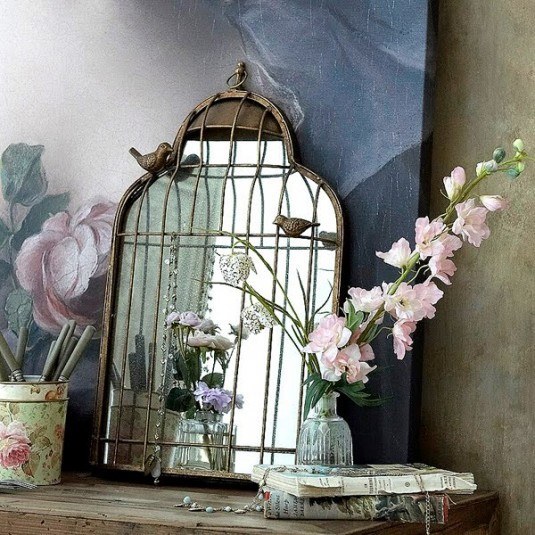 Are you a great lover of candles? If yes, you have probably searched the internet to find the perfect candle holder for you, but you haven't come into these lovely idea. Just put your candles into the bird cage and place it on your bedside table. As easy as a pie!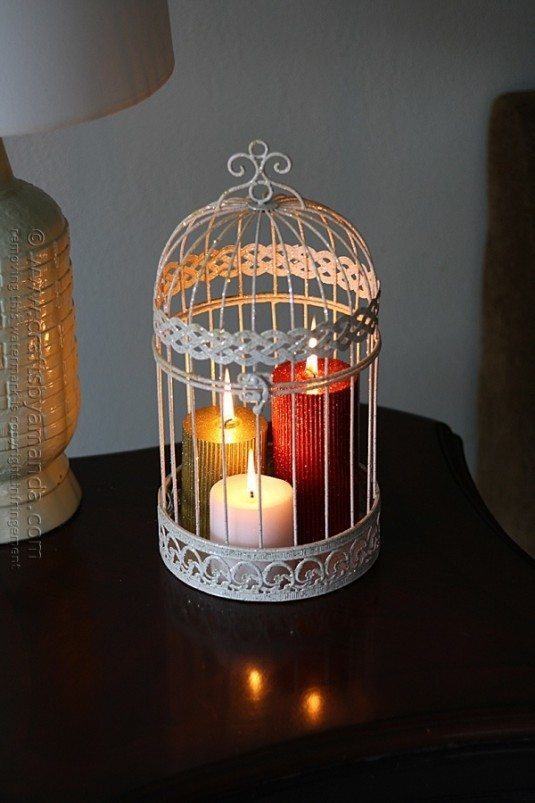 Parts from the cages can serve you as office decorative accessories where you can display all of your notes and photographs.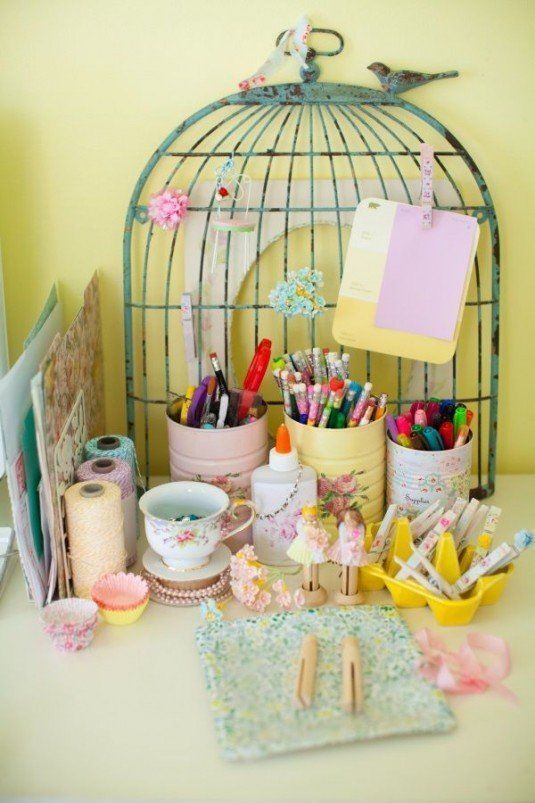 Are you hosting a wedding soon? The bird cage can be a part from your wedding as well. Decorate it with flowers and ribbons and you will have the perfect "box" for all that cards congratulating you on your marriage.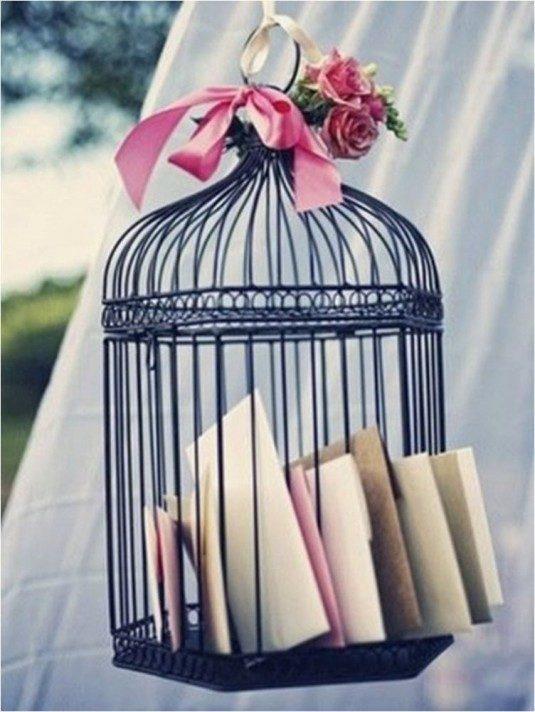 The bird cages can be used for decoration both outside and inside the house. Many people have used them as planters, and it turned out to be a great idea. Birds can also come in the cage and enjoy the beautiful environment! What do you think about the idea?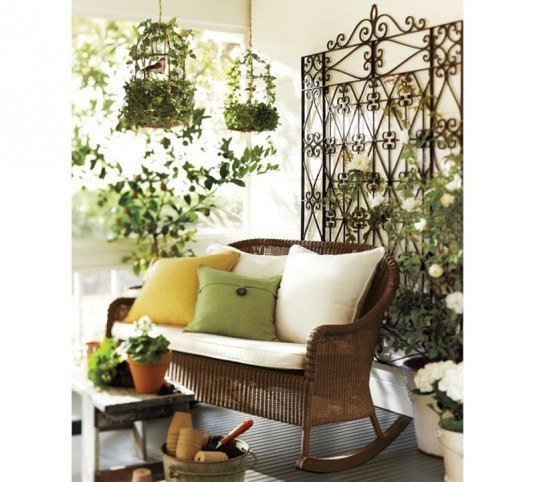 Do you wish to install a chandelier in your interior but somehow you don't feel like spending a fortune on it? Well, if that's the case with you, try turning your old bird cage into a lovely chandelier. Maybe you will need to repaint it and give it some fresh shine, but I assure you that the final result will be stunning!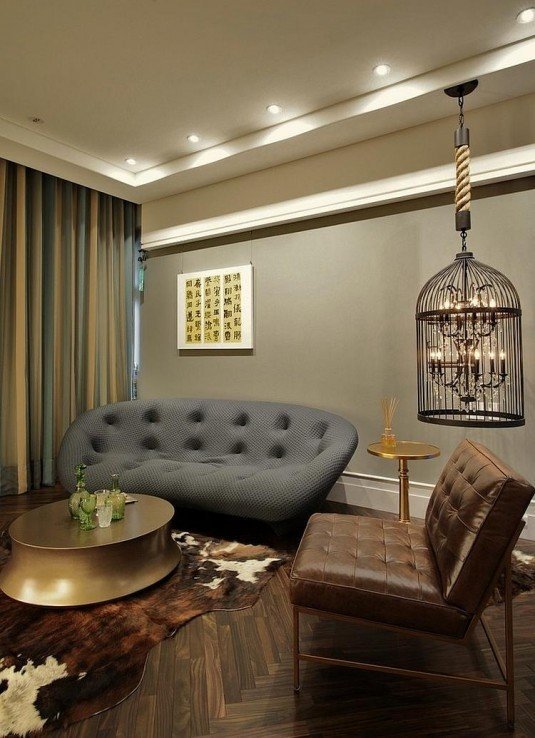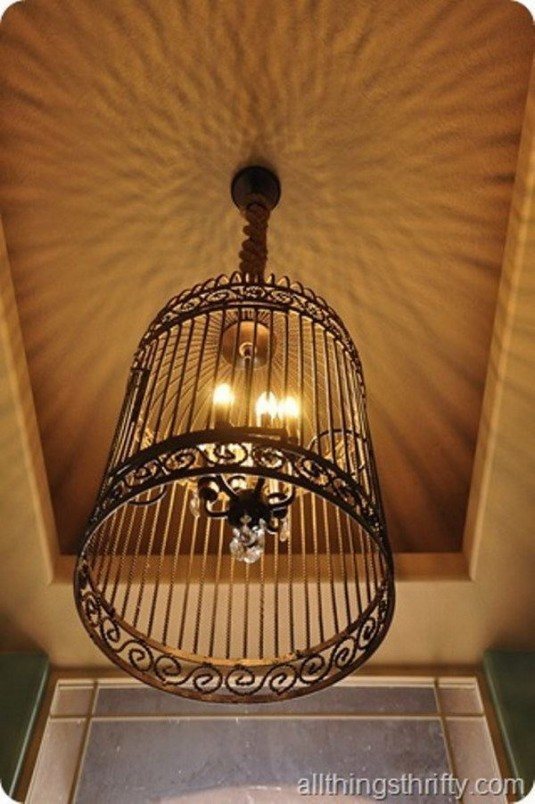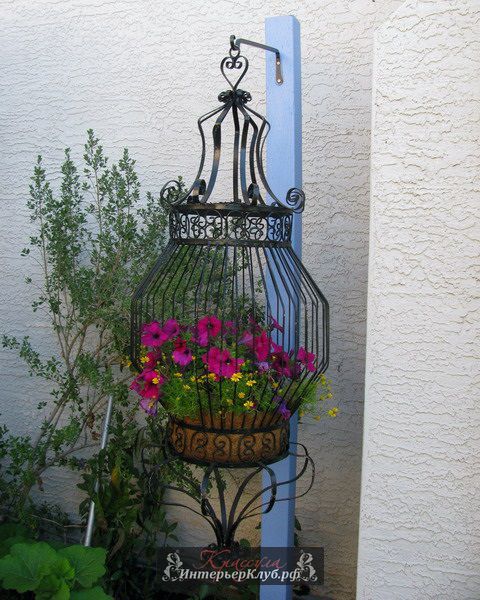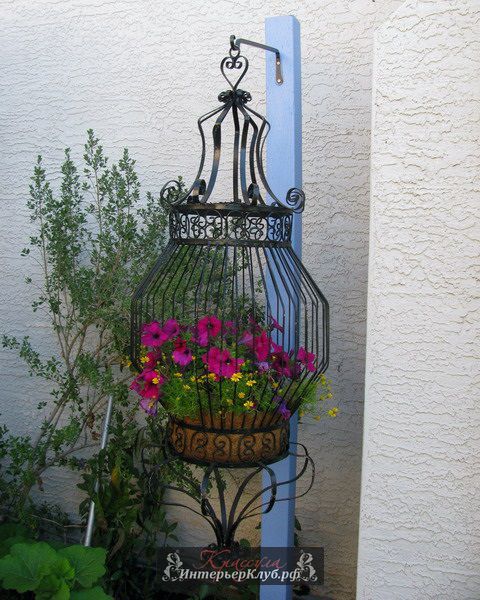 Have you ever thought about storing your favorite books in a bird cage? In this way they will be within the reach of a hand always and you will be able to grab them quickly without having to look for them in your home library.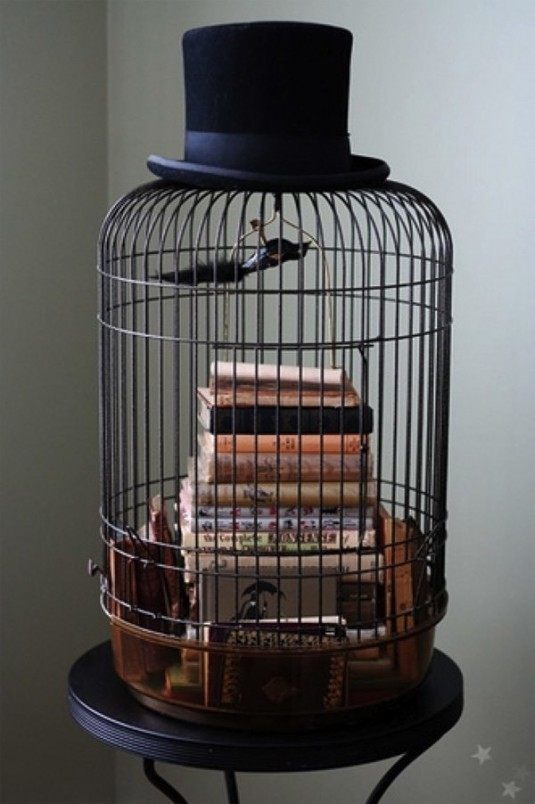 We have seen that bird cages are excellent for wedding parties, and they turn out to be great for other parties as well. Place the cage in the entrance, and as guest arrive they will place their gifts in the cage. There won't be a mess, and all of your gifts will be at place.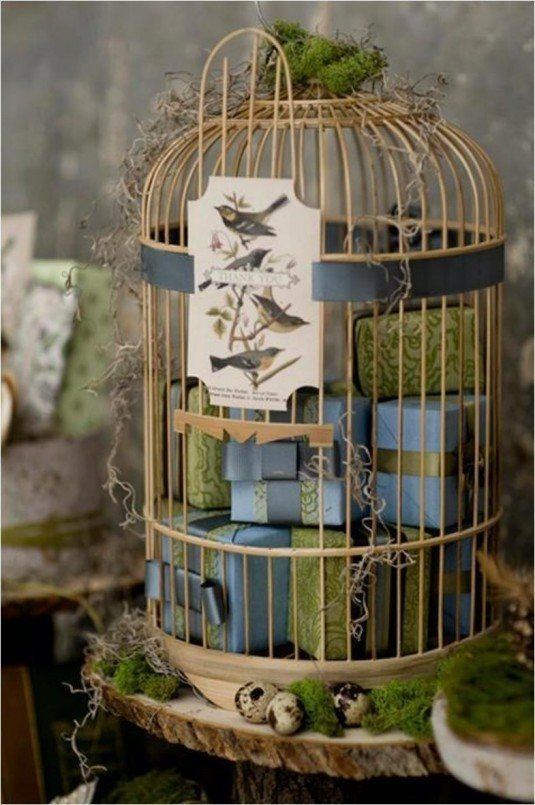 It seems that the bird cage finds a good use in the kitchen as well for dinnerware storage! What's your favorite use of a bird cage? Keep me posted in the comments below!