Hey there DIY lovers! In this article I'm going to share with you some Fantastic DIY Ways To Use River Stones In Home Decor, so scroll down and get inspired. You are going to be fascinated with the array of possibilities that exist out there. I bet that you have never thought that the stones from the rivers can be used to decorate your interiors. The stone is one of the most cherished materials in the process of designing a home because it's elegant and sophisticated, and immediately elevates the level of style. If you wish to make your homes more stylish, check out the ideas below and see everything that you can do with stone!
SEE ALSO: Fabulous Log Home Decorations That You Have To See
The book worms are going to love this idea. Even if you are not a book worm, you probably have some books in your home that you want to display on your shelves, and it's hard to put them stand upright unless you have a bookend. Get some big river stones, paint them with spray and you will get your cool bookends in no time and for no money.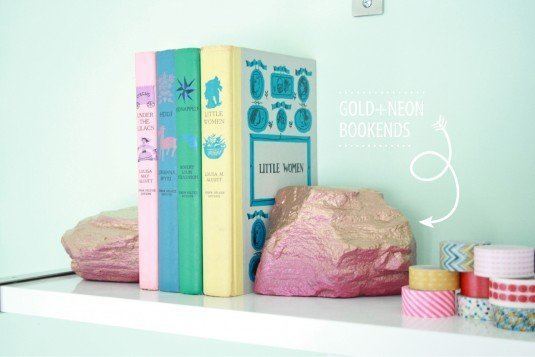 If you wish to cover the ground of your planters, we suggest you to use river stones. They have the power to add character to your planters as well, especially if they are colored. What do you think about the idea?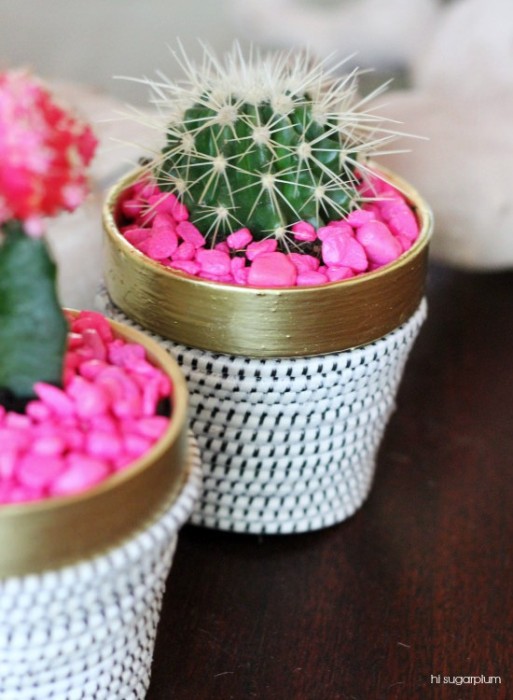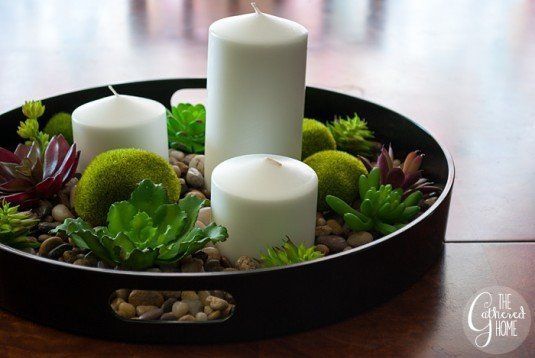 Adding interest to the table is an easy task once you think of river stones and candles. When you put these two in combination, you are bound to get a fabulous decorative item that is going to grab the attention of everyone. It's an easy DIY project that is worth the effort. Go ahead and give it a try!

Are you in the mood for creating a table runner? If you have collected some gorgeous river stones, it's time to use them, and if not it's about time to go and get some. I don't think that you will be able to resist this attention-grabbing table runner, and neither will your visitors!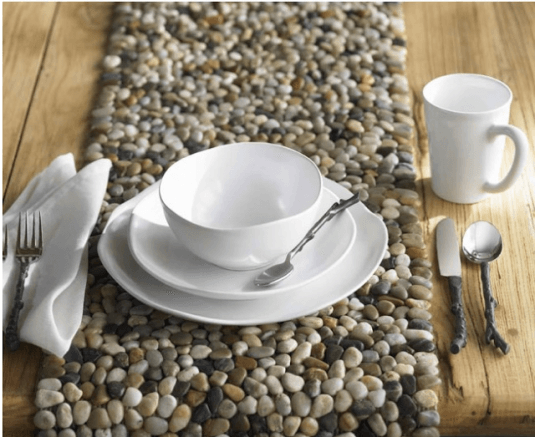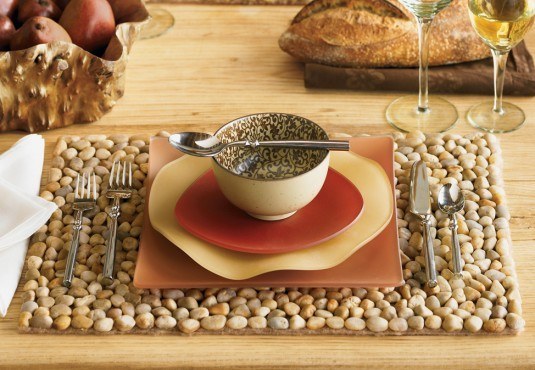 Are you already bored with the look of your lamp? You can quickly update its look with river stones with ease. Why spending money on getting a brand new one, when you can refresh the way it looks for no money?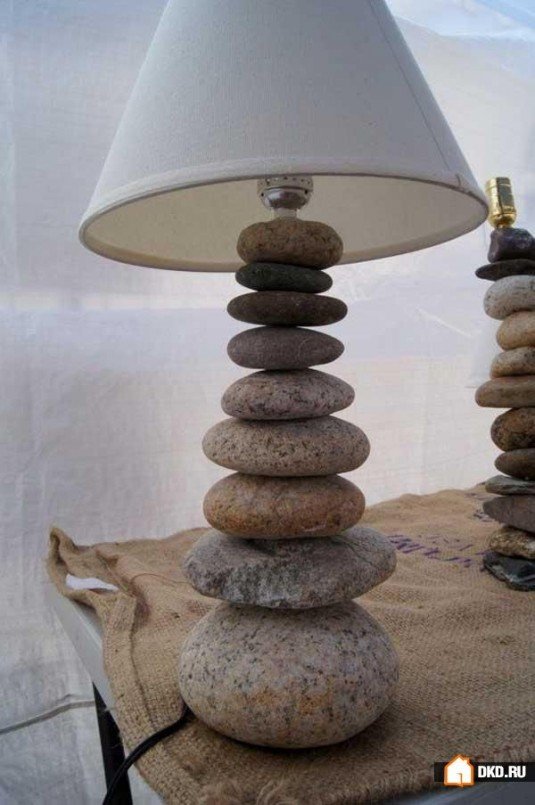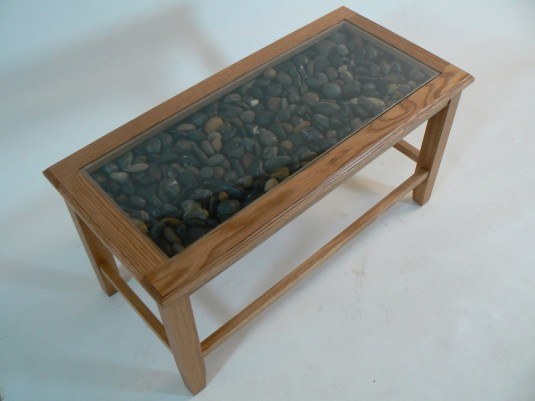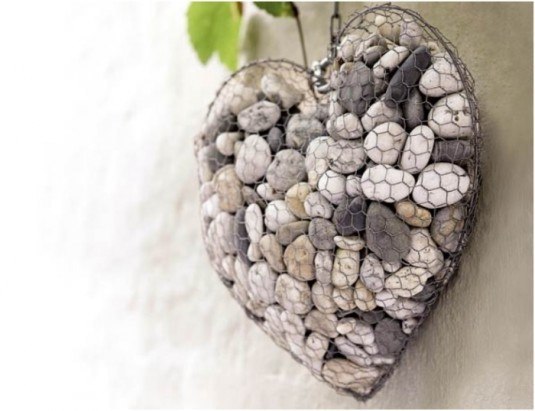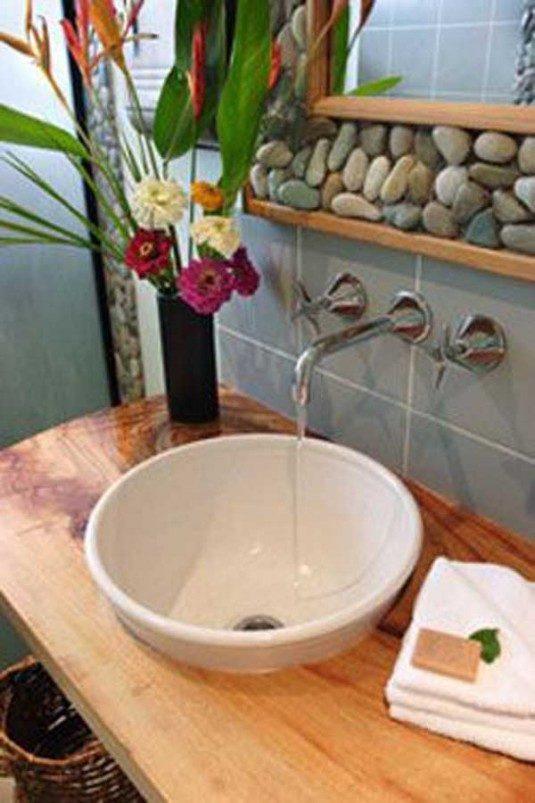 This may be your favorite design of all due to its functionality and practicality. The stones are going to serve you as a perfect place to put your wet shoes after the pouring rains so you won't make a mess in the hallway with all that mud. What do you think about the idea? Would you like to recreate it?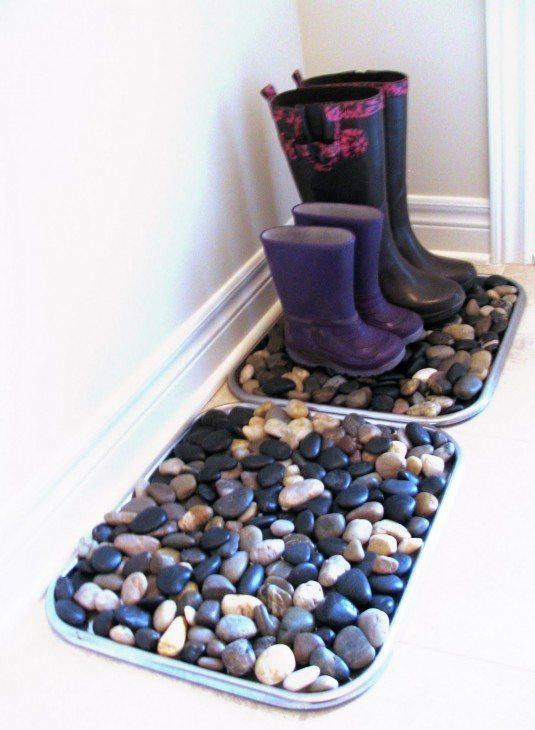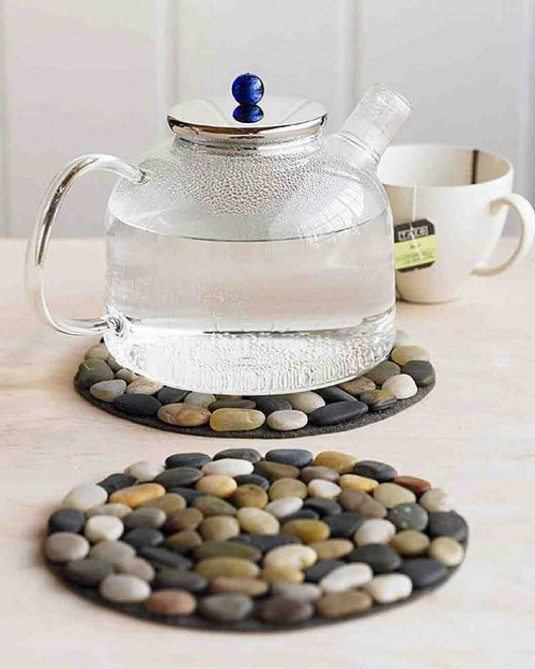 Was it hard to pick your next DIY project? The river stones make perfect DIY supplies and add style and class to any interior. Which idea caught your eye the best? Let me know in the comments below!