Hey there my lovely people! How are you? Are you enjoying the beautiful days? Spring is just around the corner, which means that you should hurry up and decorate your home with some fresh and cheerful colors. For today, I have a very interesting post that is called "10 Living Rooms That Will Enchant You". Are you excited? Spring and summer are my favorite seasons and I'm very happy because I will finally change my grey winter decor with some bright colors.
SEE ALSO: Irresistible Floral Patterns For Your Spring Interiors
So, let's check these ideas that I have selected for you today and draw some inspiration. Enjoy and have fun!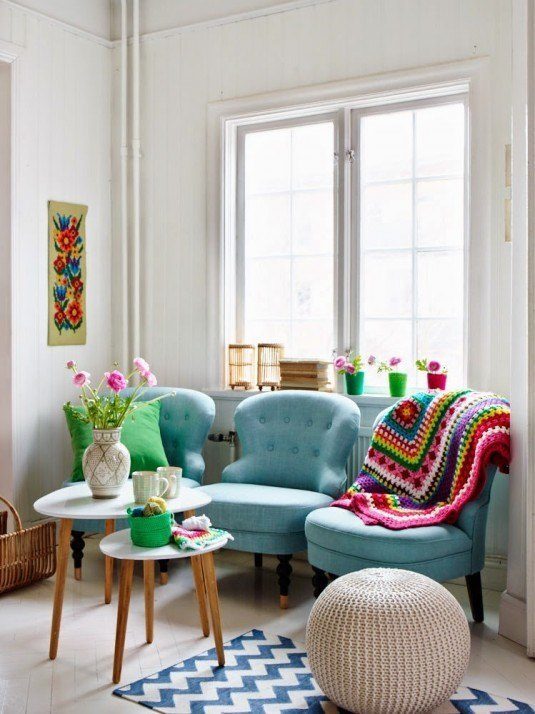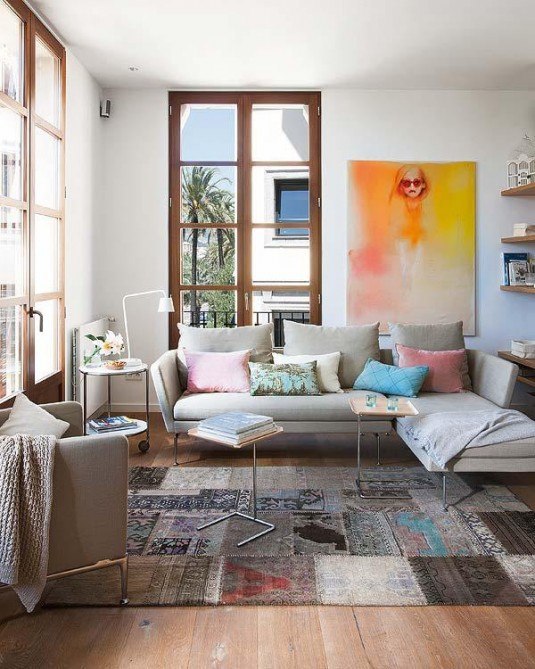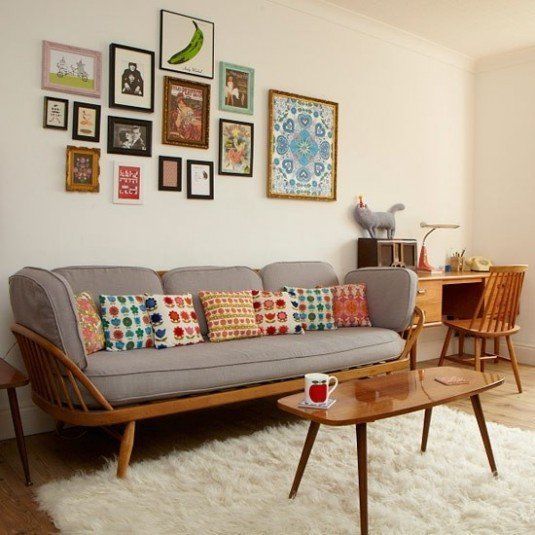 Green, yellow, pink, red, orange, blue are some of the colors that you can use to decorate your living room in spring. You can go with one or two colors or you can mix them and make your space more interesting, fun and cheerful.
If you are afraid not to overdo, you can go pick to decorate your living room with your favorite color, for example pink. For more clean and fresh look, you can math it with beige or white.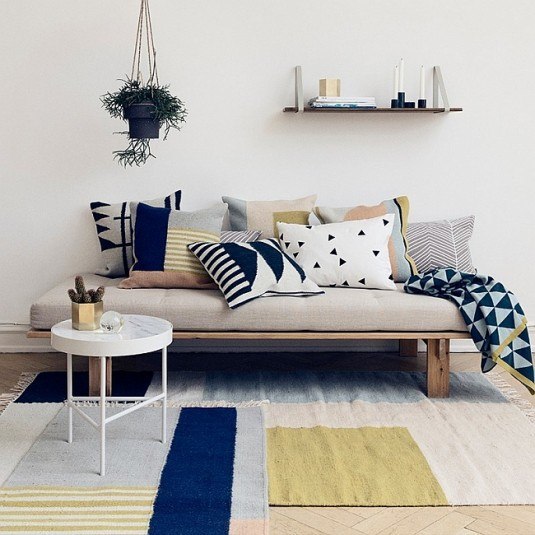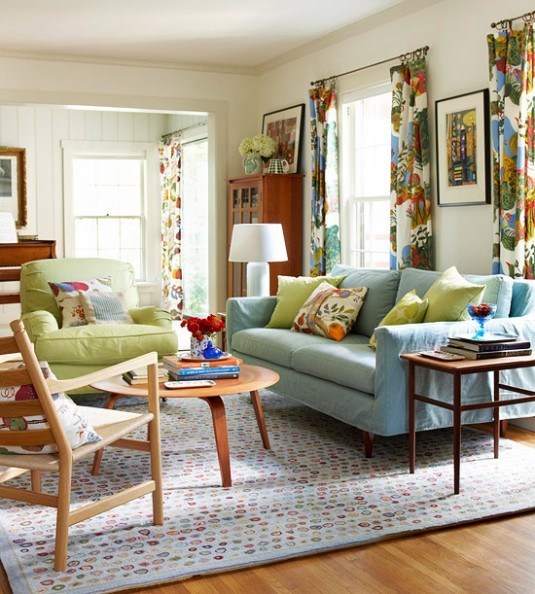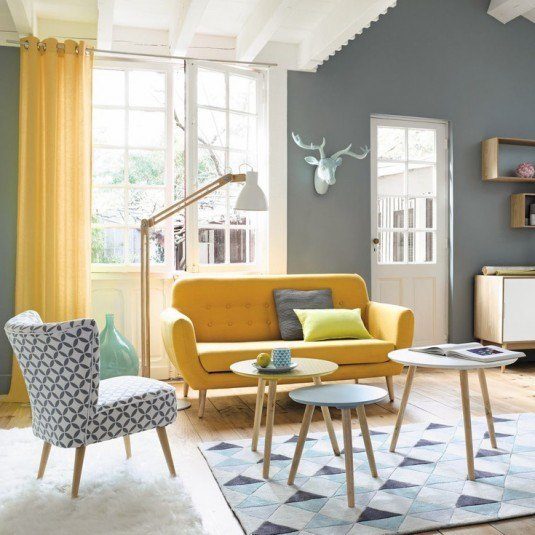 If you don't want to spend a fortune on new furniture, you can bring the spring spirit in your home by updating your home with some other decorations like photo frames, sculptures, lamps etc.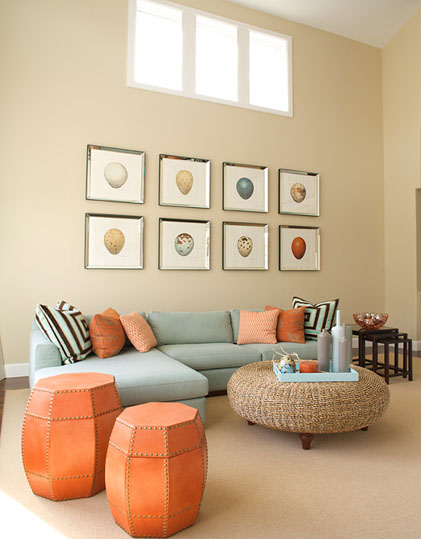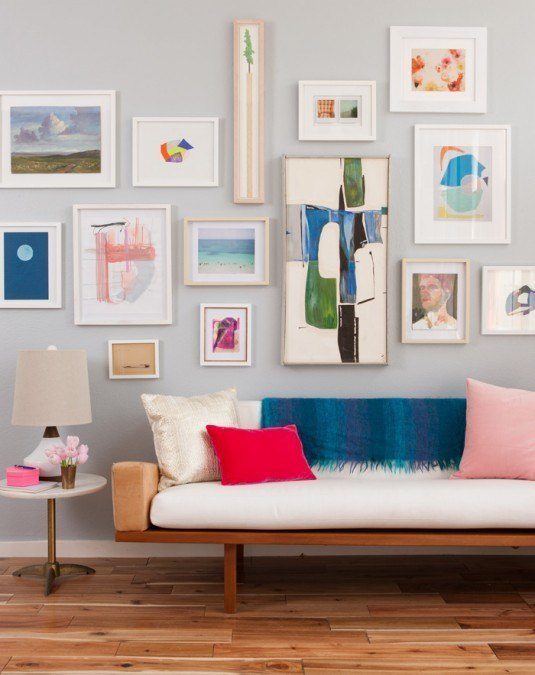 The both living rooms below are dark, but that doesn't mean that you can beautify them and make them more cheerful. All you need is to add some interesting decorations in some bright colors and that's it. A colorful pillows, printed blankets, floral arrangements, etc. can improve the look and feel in your space.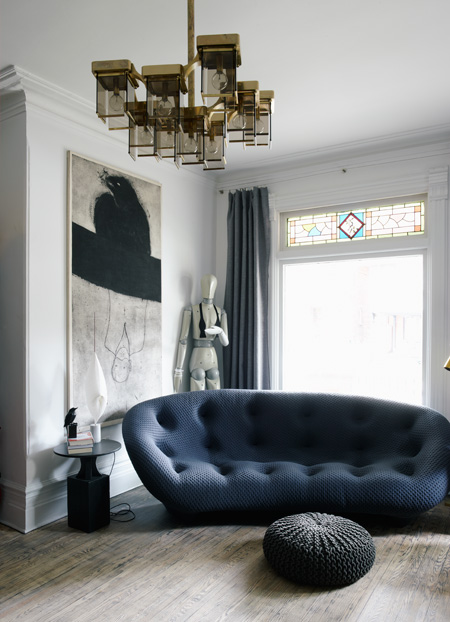 You can make your space look airy and fresh with some interesting bright curtains or colorful, patterned carpet. The floor lamps in some interesting and bold color can also be a great decoration for your space. I hope that you have found this article interesting and fun. I would love to know which design do you like the most? I need to recognize that I really like all these living rooms and I can't choose just one. What about you? I would love to know your opinion, so feel free to share your comments below. If you have some other suggestions, decorating tips and tricks or modern interiors, you can share them below. Thank you for reading. Enjoy in the rest of your day and don't forget to stay up to date with the content of Karma Stream!