Have you started preparing for Halloween yet? It's that time of the year when you need to get all the spooky stuff out. And you should think of how to decorate your front porch and welcome your trick-or-treat-ers. Today I bring you the best ideas and tips. Read on and find out how to create the best looking Halloween porch!
See also:
Scary DIY Halloween Crafts That Will Impress You A Lot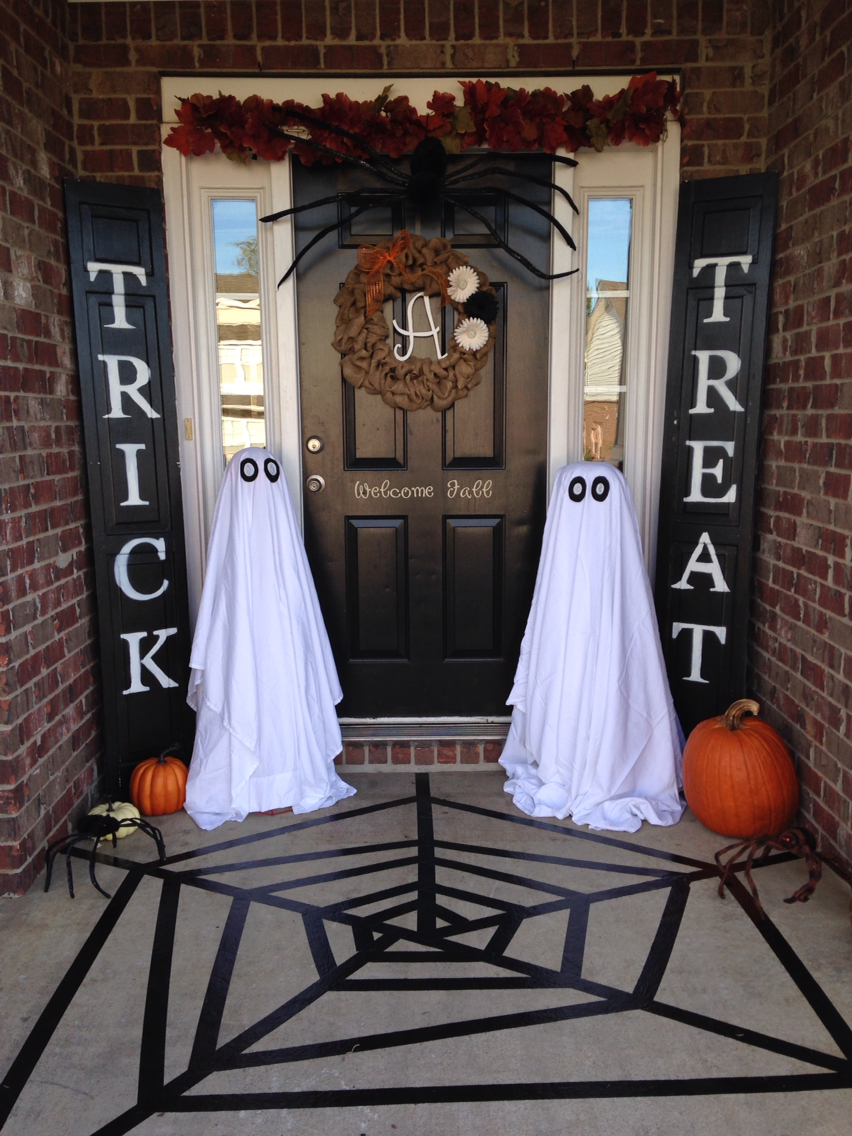 Your front porch will be the place where kids will gather. And also, it is the most visible thing. Everyone will stare at your porch!You need an excellent decor, and the best thing is that you can do it yourself. So, take a look at these great designs!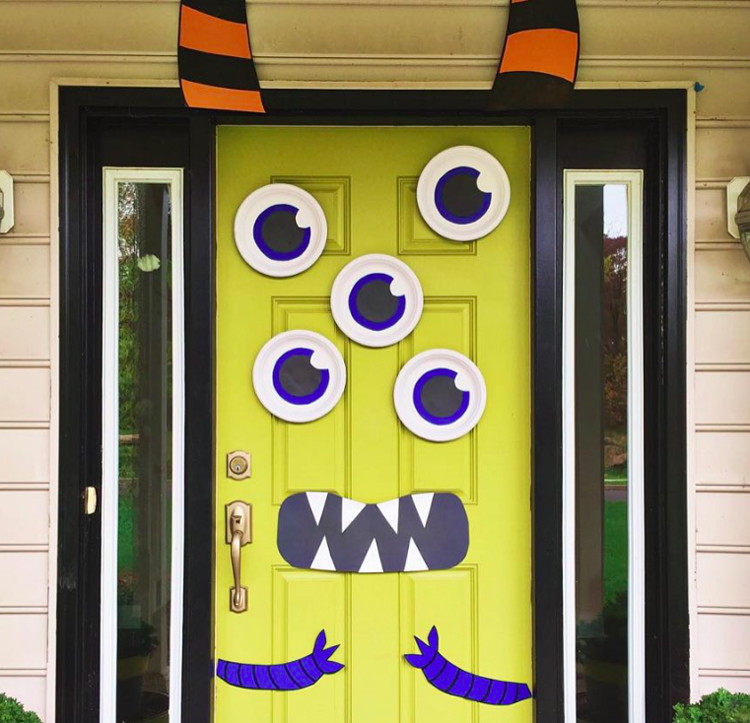 How to make yours outstanding? Flying bats is a good decor idea. And pretty easy one too! You can cut off bat stencil from black paper. Stick lots of these on the wall and there you have it!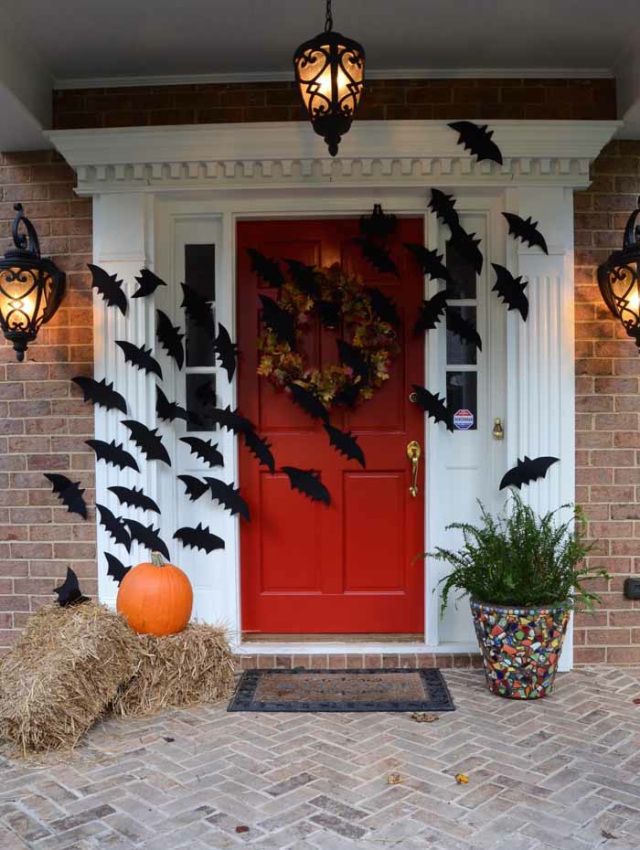 How to decorate your porch like a pro? Simply, you should create balance. Place same items on both sides of your door. See this example? It has equal number of items. That is what makes it so well looking.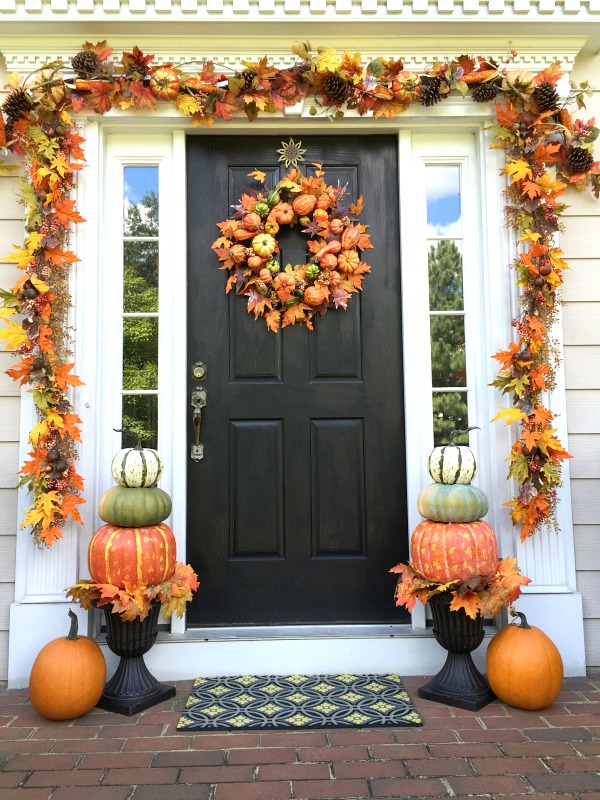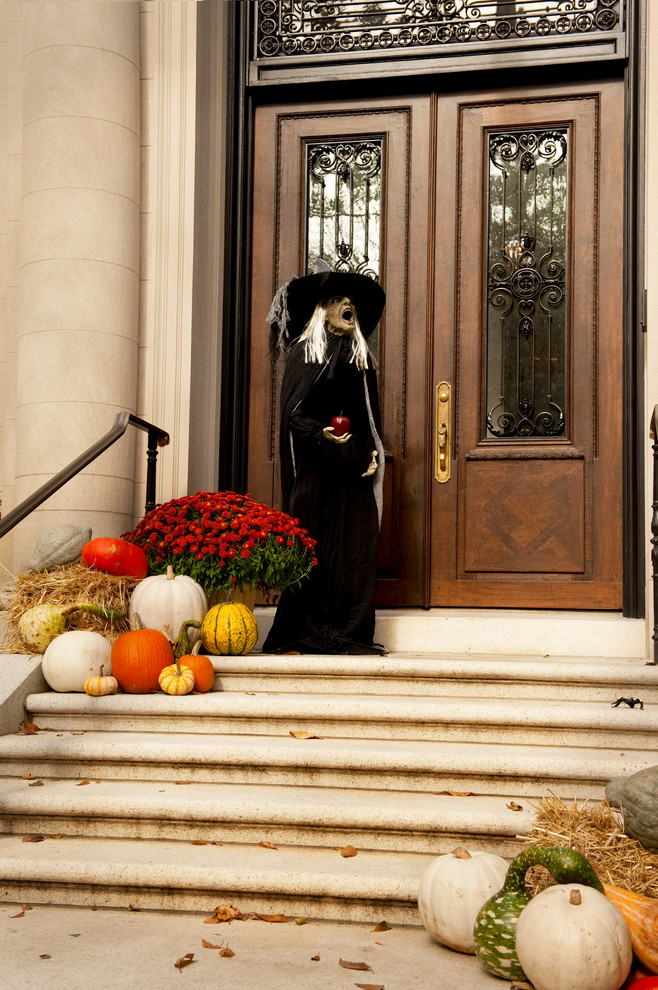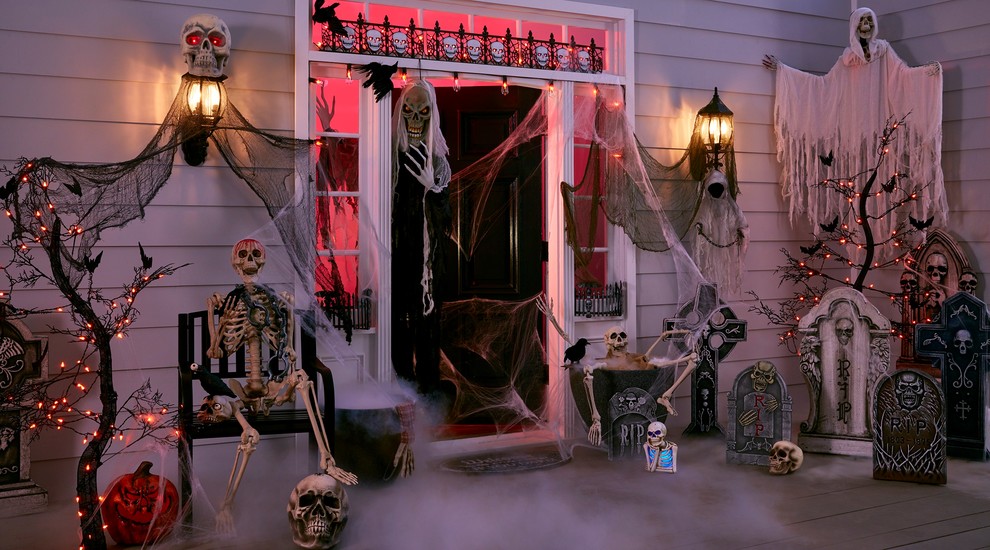 Hint: Want to create spooky effect? You should create a large spider web. How to do it? You simply take a few pieces of cheese cloth. It is pretty cheap and gives the desired effect. Place them everywhere. You can rip the pieces for even a better effect.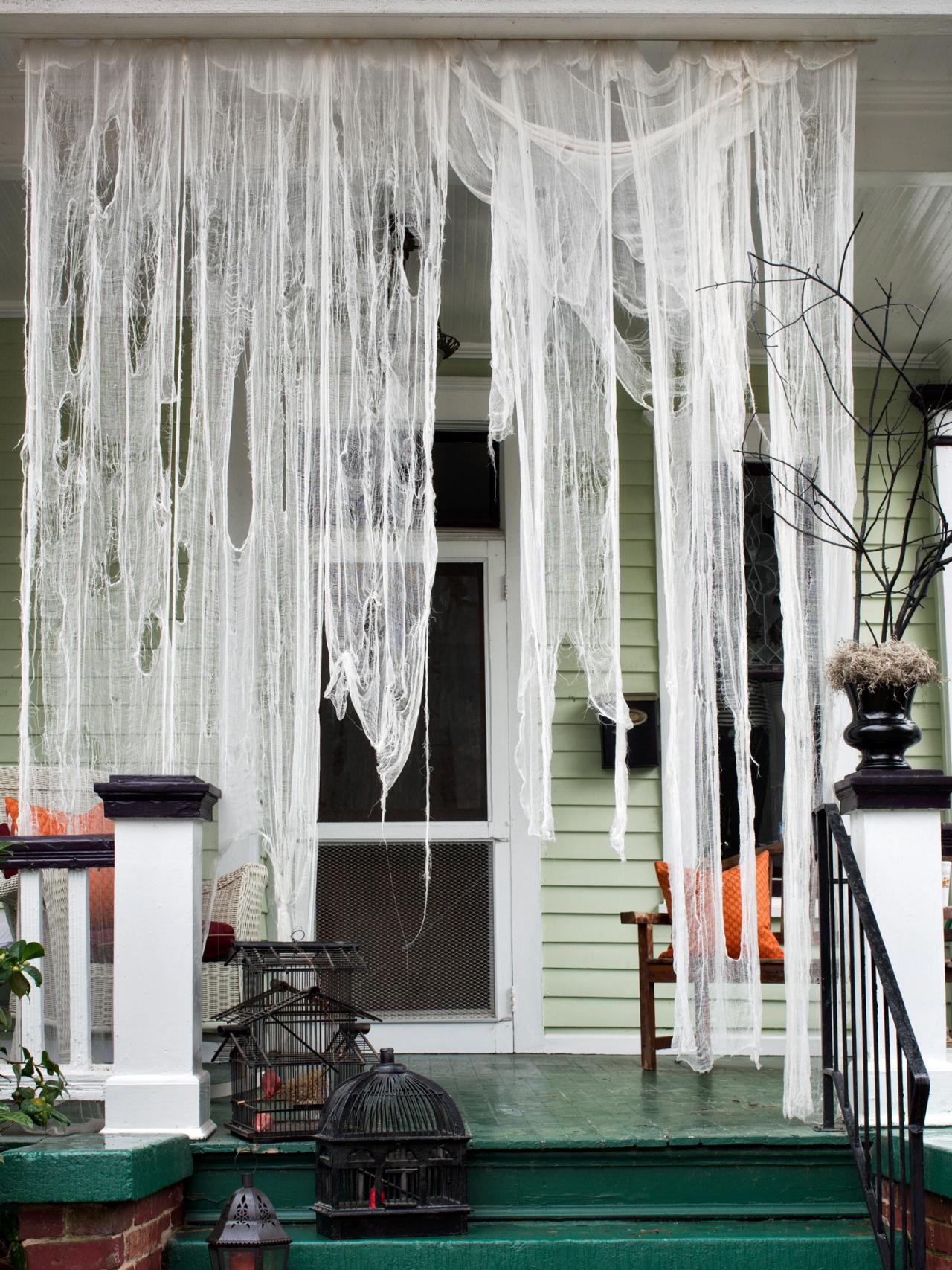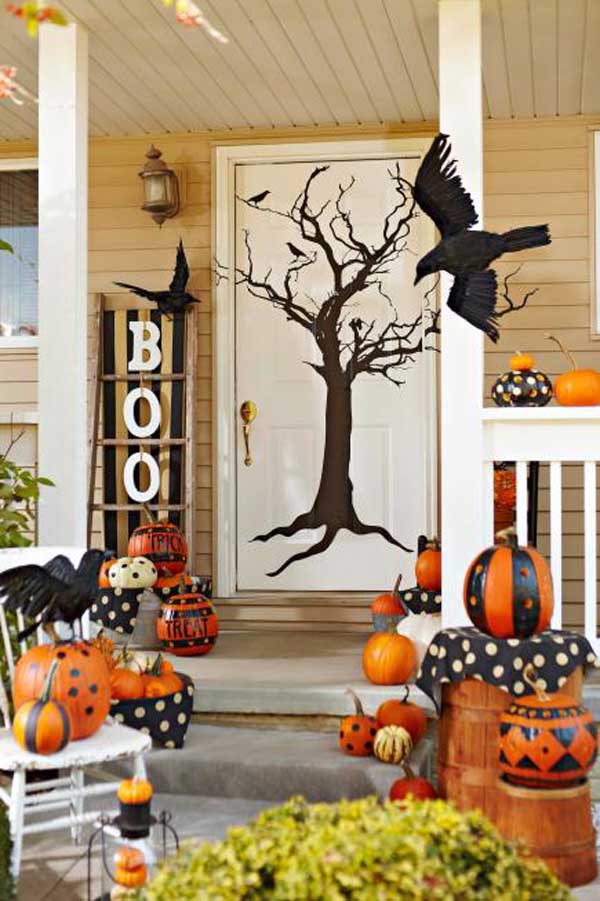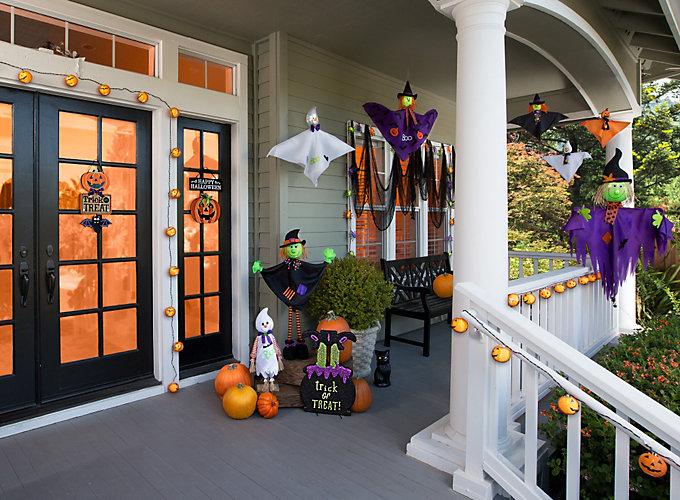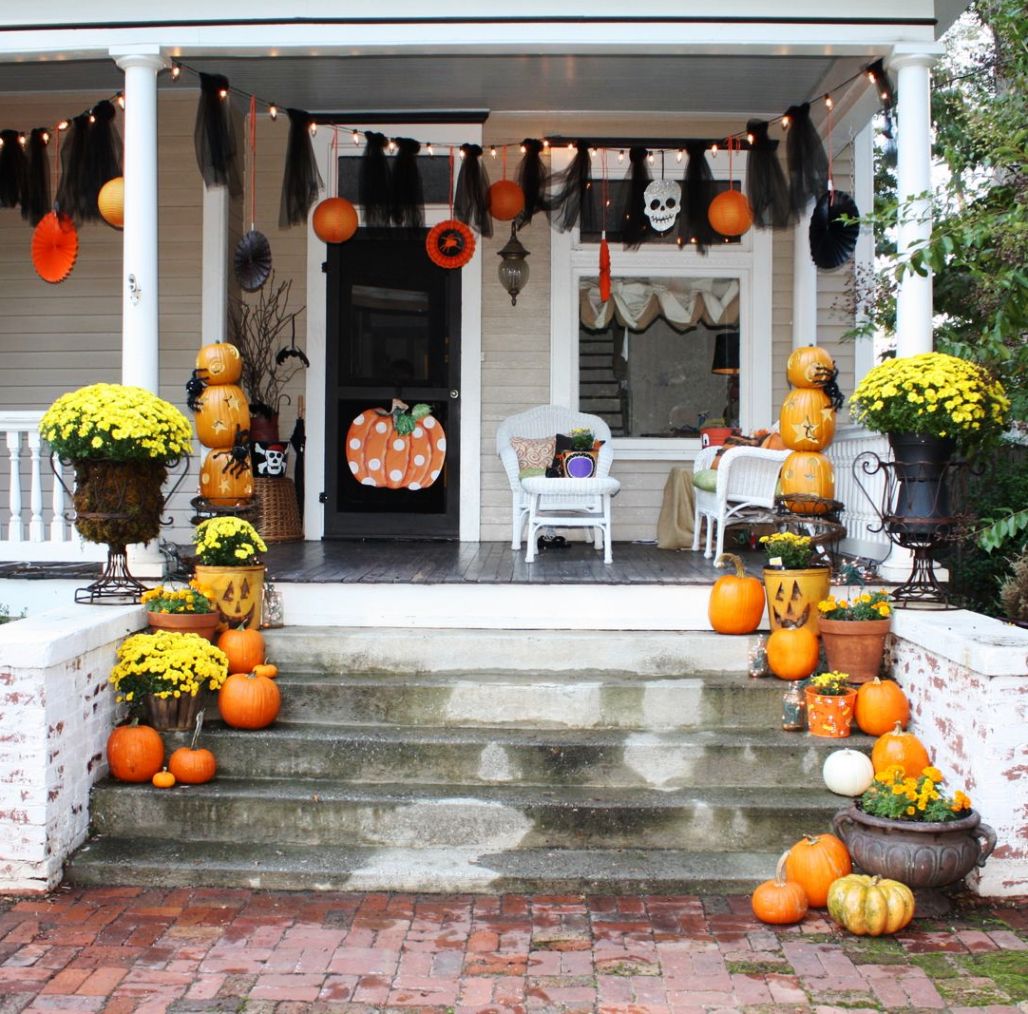 You can even include a fun message for your guests at the front door.