Good day people! Are you feeling enthusiastic about the upcoming holiday season? It is time to get in the fall spirit. This season is all about a cup of tea, warm blanket and cozy mantel. The mantel is one special thing that brings that warmness in the space. Check these fall mantel decor ideas!
See also:
Heartwarming Fall Porch Decor Ideas That Anyone Can Make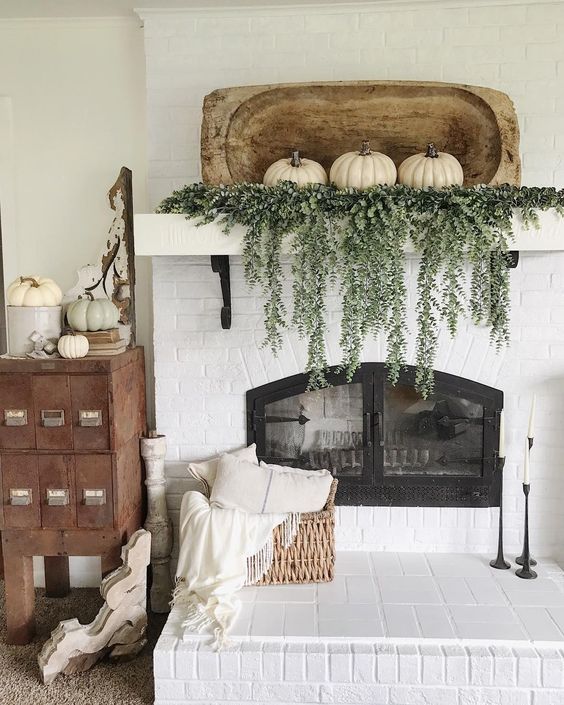 If you have a mantel in your living room, then this is a huge advantage. With a little decor, you can make it the focal point in the room. Nothing cozier than a mantel! Also, it will convert your living room into a place for indoor entertainment. You can enjoy with your family and friends. Find out how to do the perfect mantel decor!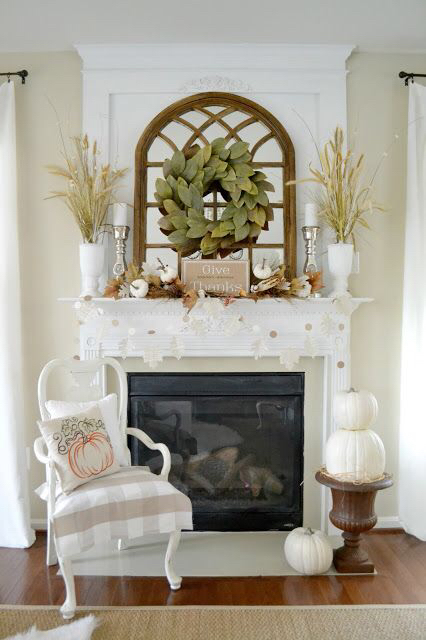 First, you need to decide on the colors scheme of your decor. You should determine it, and stick to this. The fall brings warm colors, so it is a good choice to use them. You can mix them with neutrals to  achieve balance.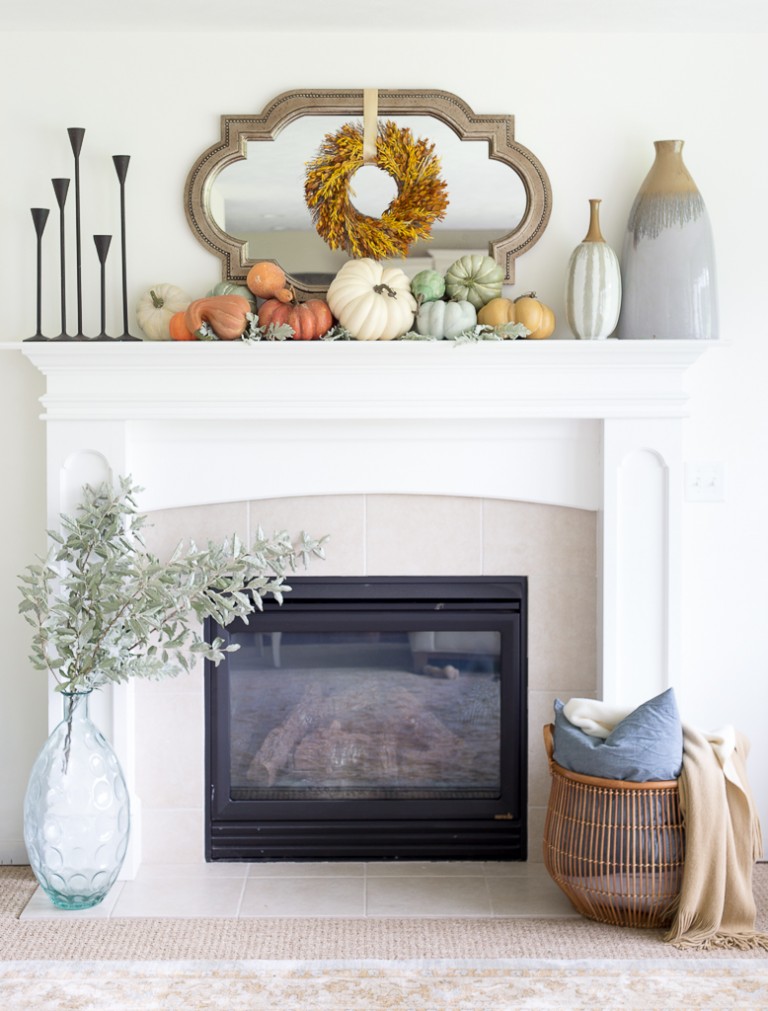 The decor scheme
When you look at these mantels, they look perfect. So, what is the key to decorating a mantel like a professional? First, you have to place a large piece that will act as a background. It can be artwork, a cute framed message, or even an old window frame if you want to go for a rustic look. This will allow layering. When you have it, you can continue with the decor.
Next step is achieving balance. You should place tall items on the both sides of mantel. Two of the same items are a good choice, if you want to achieve symmetry. But, you are free to brake this rule and use different items. They just have to be the same size. Then, the center remains. You can place low items here to fill it. Or you can leave it like that. This depends on your choice.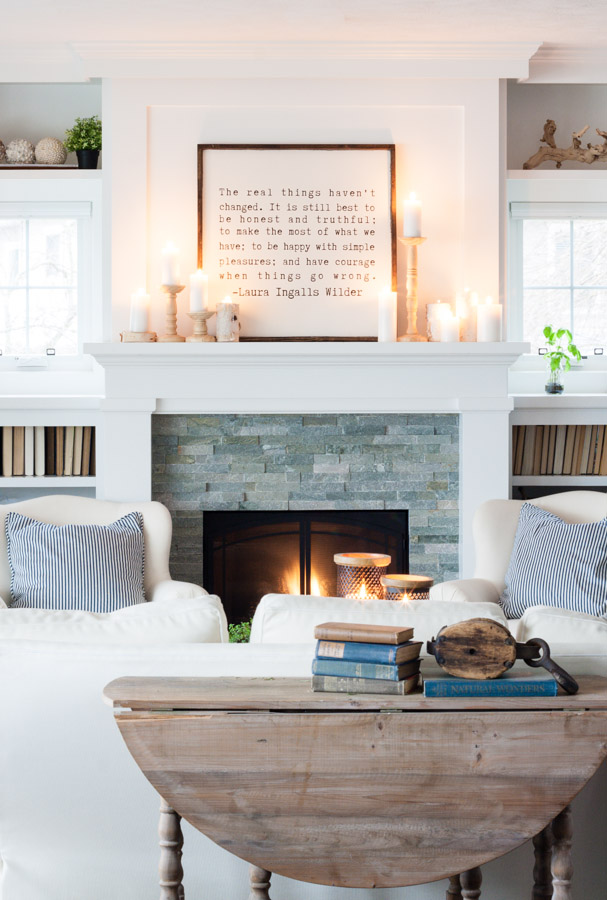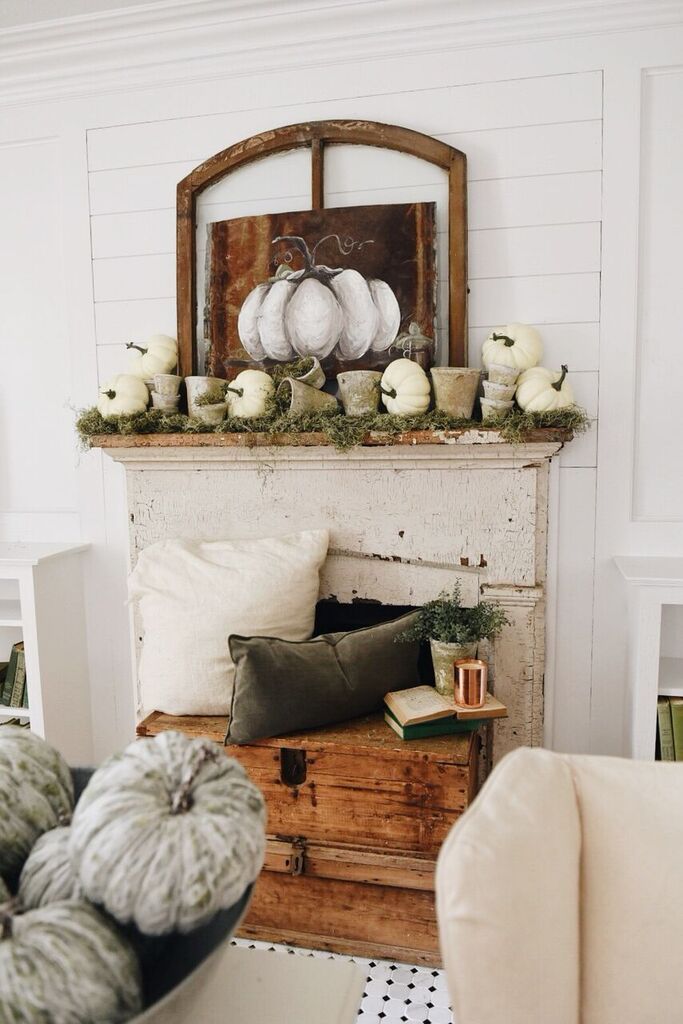 A garland will be a nice addition to your mantel too. Also, do not forget to include a welcoming message.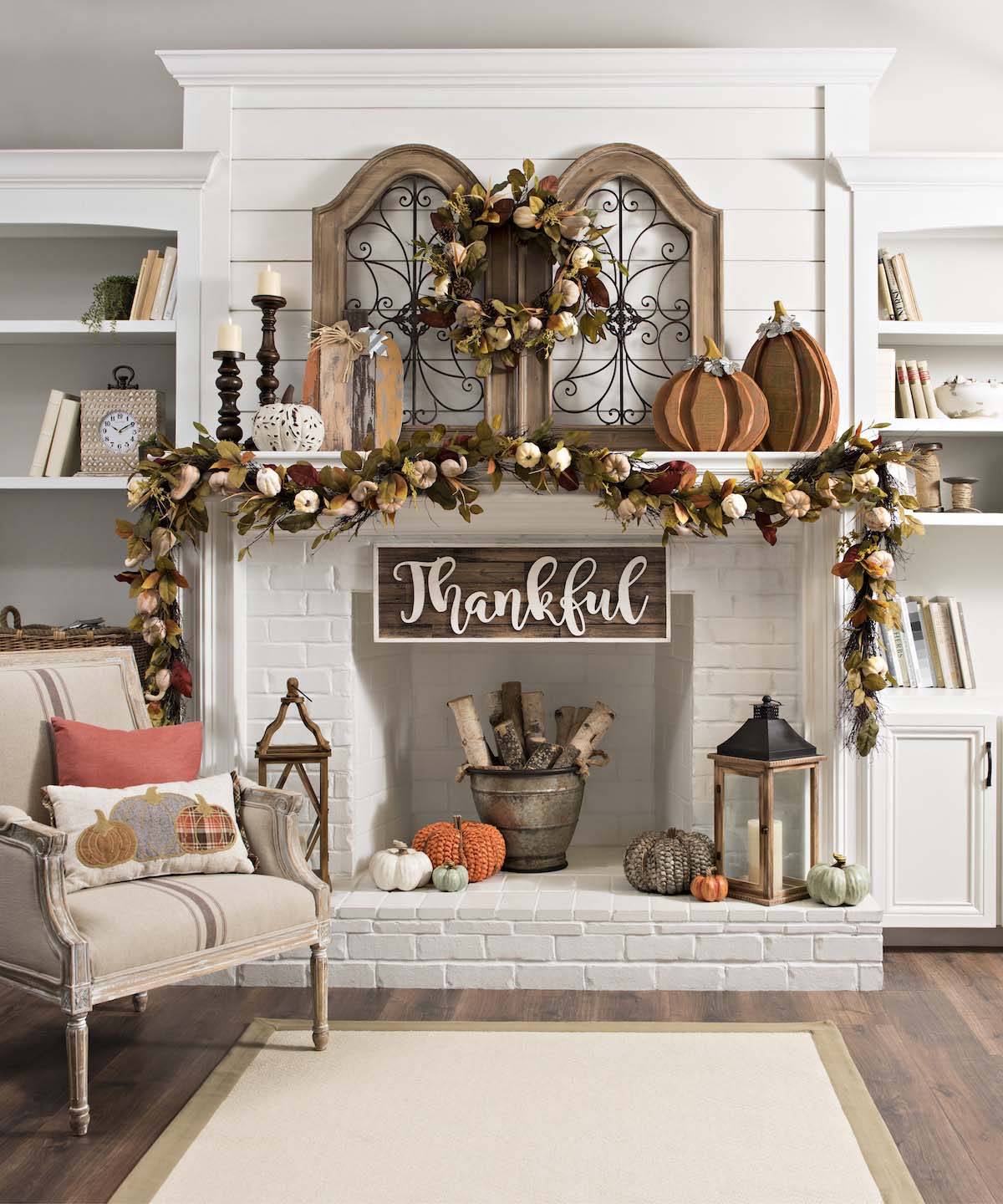 With these great tips, I bet that you will create the best looking mantel! Take a look at the rest of the gallery and get your inspiration!