Designing your living room is not an easy task. As there are lots of things going on here, you should allow proper traffic flow and a comfortable design. Plus, it should look warm and welcoming too. So, how to manage to do all of this? We have prepared an easy guide for you, that even beginners will understand. So, read on and find out how to design your living room like a pro!
See also:
Narrow Living Room Designs That Show The Smartest Layouts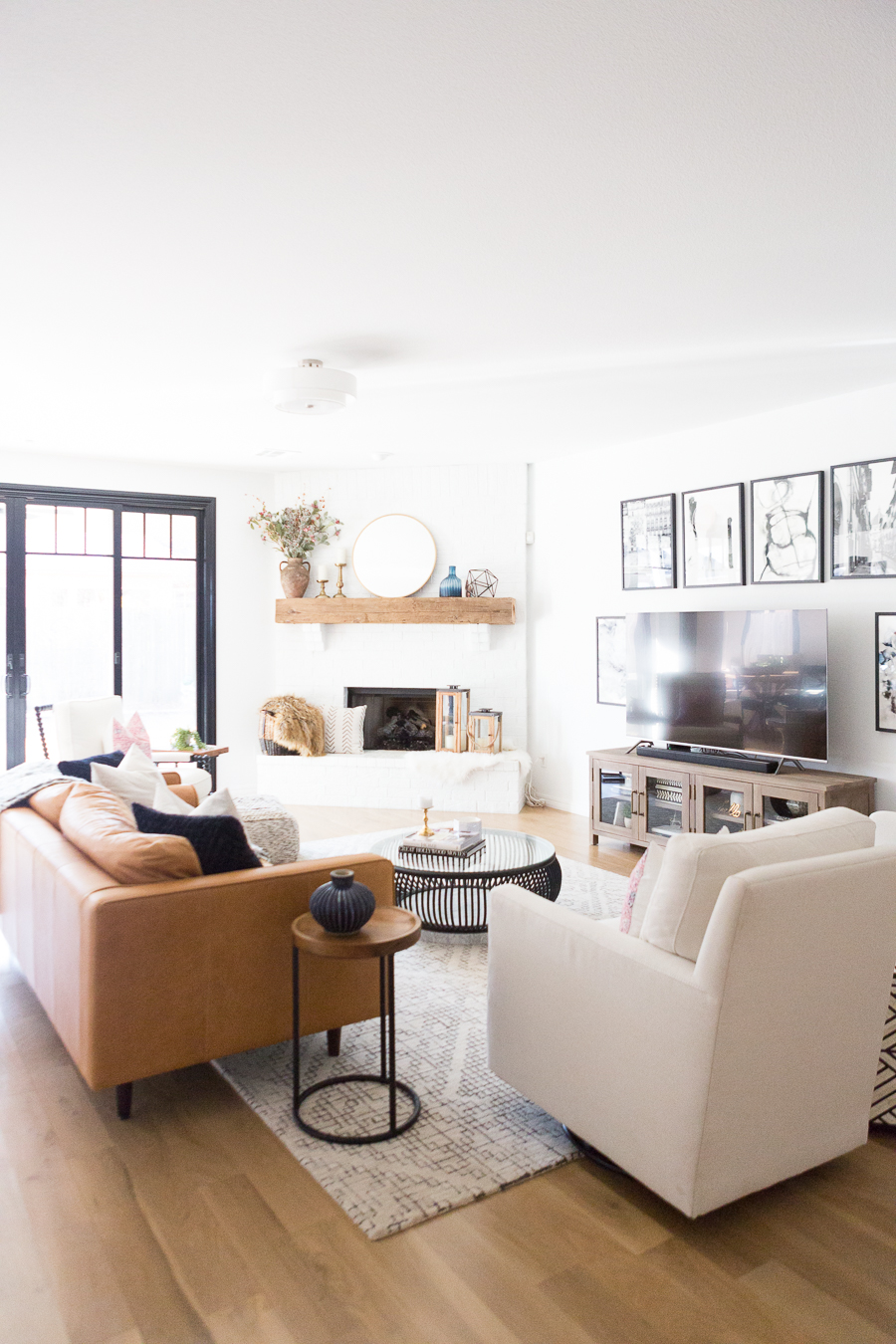 Allow proper traffic flow
When all the furniture in the living room has found it's place, it is time to test the possibility to move. You should be able to move freely around, without having to bump into furniture. You should have 3 feet of space available for moving around. Otherwise, the traffic flow will be interrupted.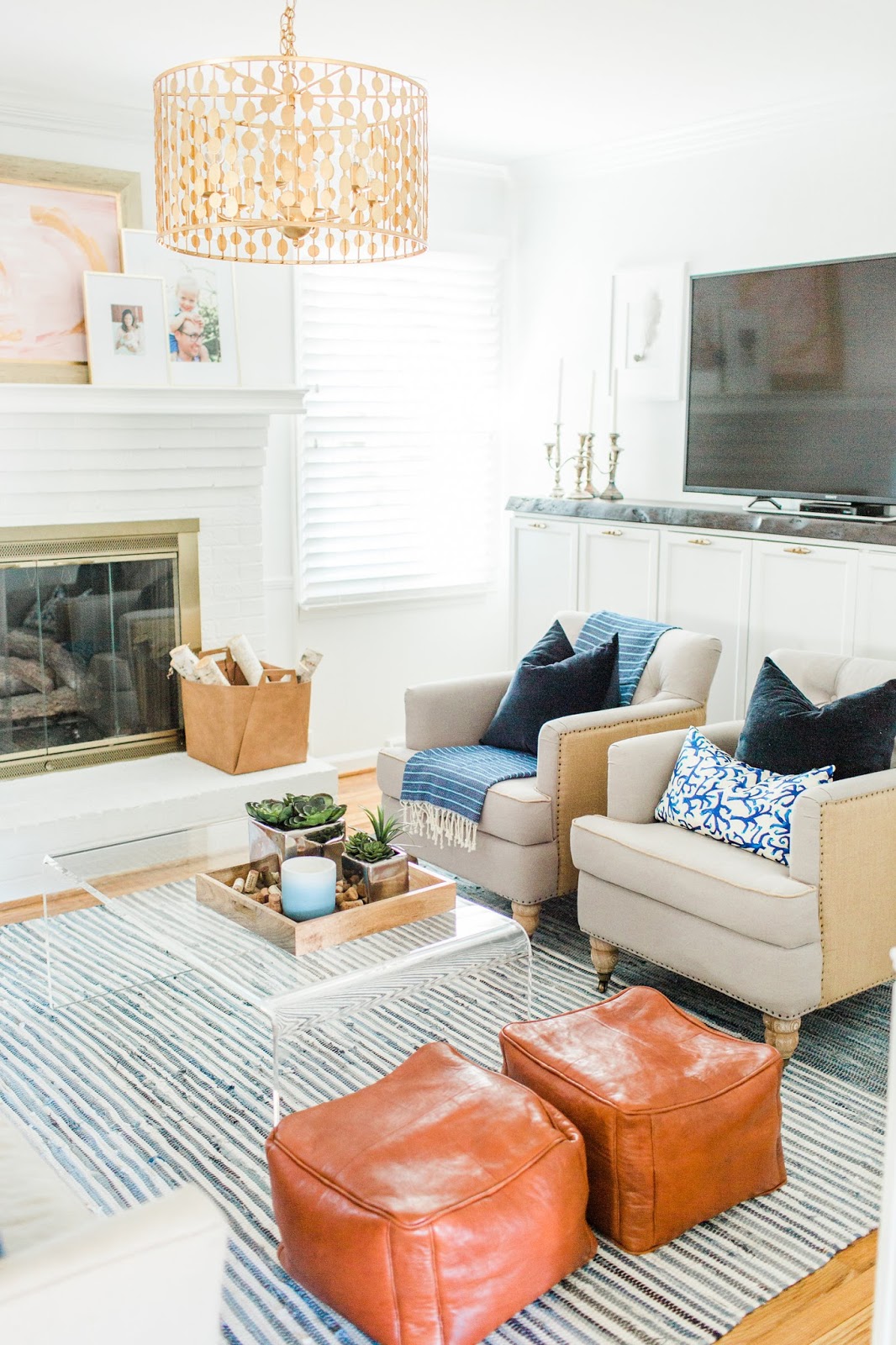 Central positioning
Unless you have a very tiny living room to deal with , you should never push the furniture on the walls. The central positioning of the furniture will make the room look inviting and expensive too. The furniture should be at least 12 inches away from the walls if you want to go for this.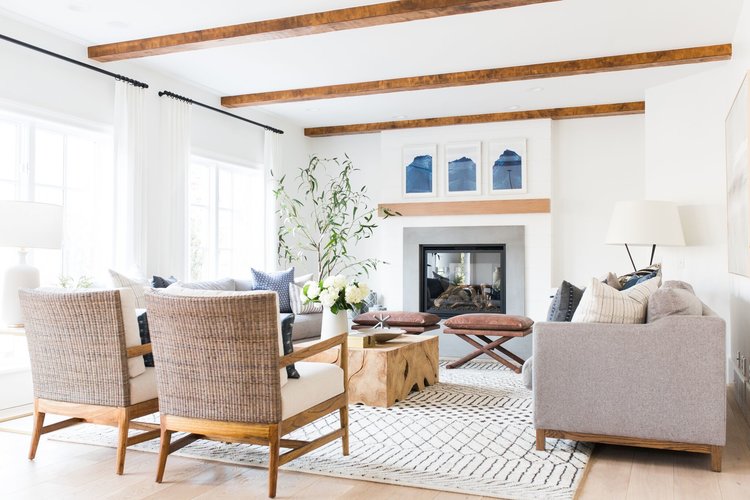 Proper area rug
An area rug is an important detail in a room. It brings warmth and coziness,. Despite for this, an area rug will visually divide the space. In the living room, it will help you build a better connection between the furniture. If you do it properly of course. The size of the rug should be carefully chosen so the desired effect is achieved. How to determine the right size? You simply consider the foot rule: when seated, everyone should have their feet on the rug. This means that the rug should cover at least the front legs of the sofa and chairs. As you can see on the photo below, the rug perfectly fits the seating area. If you don't have enough space, do not hesitate to get a smaller one/ But still respect the first rule.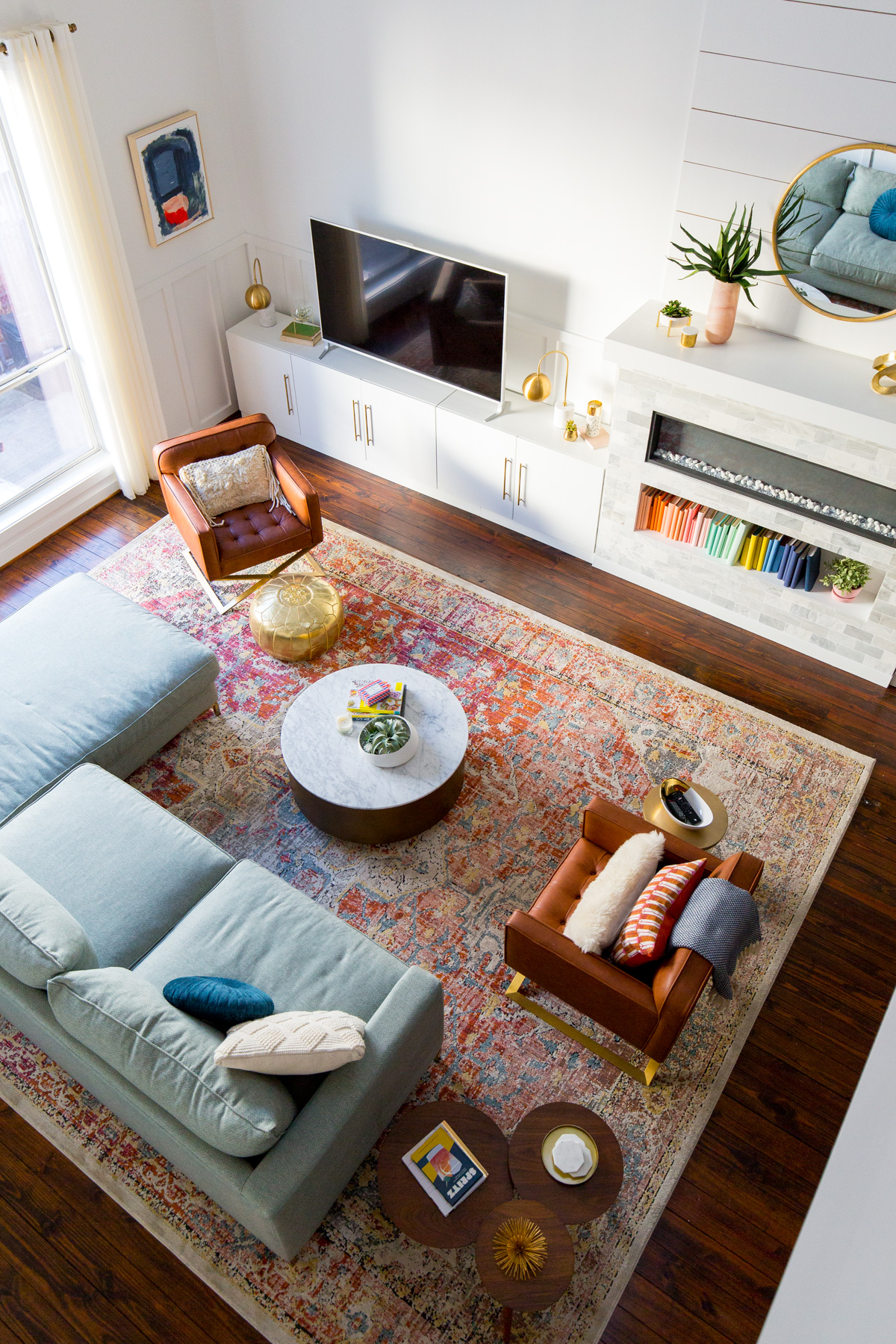 Tables are a must
Small tables are a must for any living room, as you will have space for decorating and leaving your drink. While a coffee table is a must, a side table is optional and depends on the seating system that you have. Side tables are so helpful when you have a conversation nook consisted of two chairs. However, there is no strict rule as it can go by the sofa as well.  These tables are here for styling and functionality. But, keep in mind that they are not here for gathering clutter.