Good day to all the people that love reading the latest from My Karma Stream! We always bring you something interesting.  We all love the fact that summer is coming. And this means one thing:long hours of outdoor entertainment and enjoyment with your family. You can organize an outdoor movie night and spend some quality time with your close ones. This is a great idea to bring all the family together, to hang with friends, or to let your kids enjoy. Creating an outdoor movie theater is not difficult and costly. These spectacular DIY ideas will convince you that anyone can do it. So, read on and find out more!
See also:
Brilliant Tips For Creating Outdoor Entertaining Space To Enjoy The Summer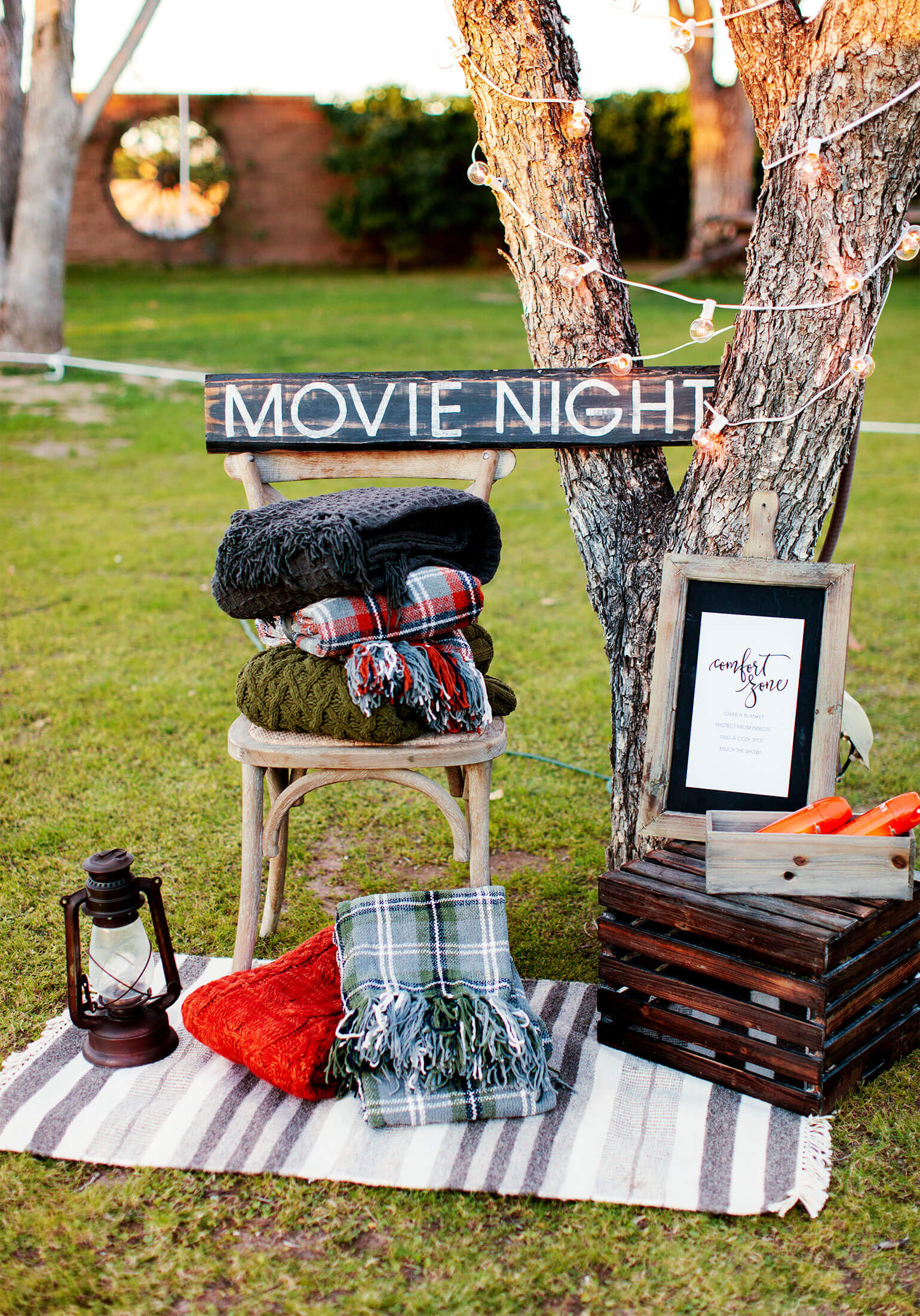 Make it comfy
The most important thing that you need to provide for your outdoor movie night is comfort. Since you and your guests will be here for a few hours, you will need to add comfy seating for everyone. The best thing is that you can DIY it. There are so many options for this one. We want to share the easiest ones with you.
Option #1
If you have an inflatable kids pool, then you have a treasure. Place it in your yard, and throw some pillows and a blanket inside. I assure you that there is nothing more comfortable than this one!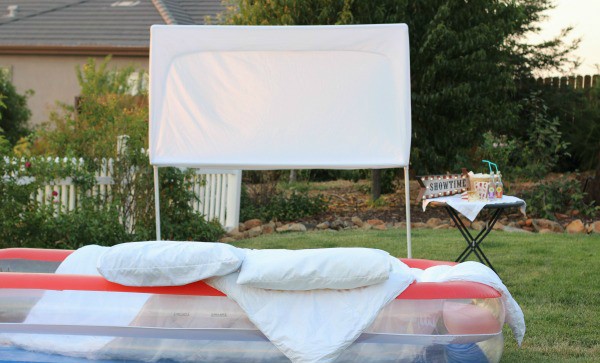 Option #2
If you have spacious yard with soft green grass, then all you need to do is to place a few blankets. Add some pillows and you are done.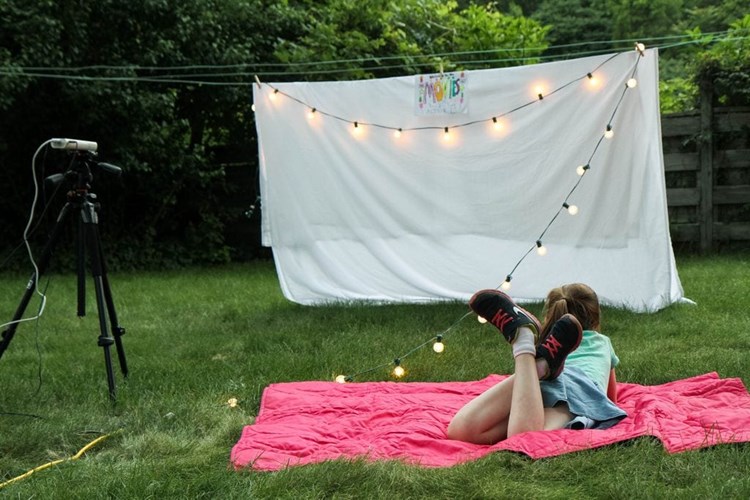 Option #3
An inflatable mattress is another great idea. And this is the best choice if you are planning  a movie marathon. And it is the coziest thing ever.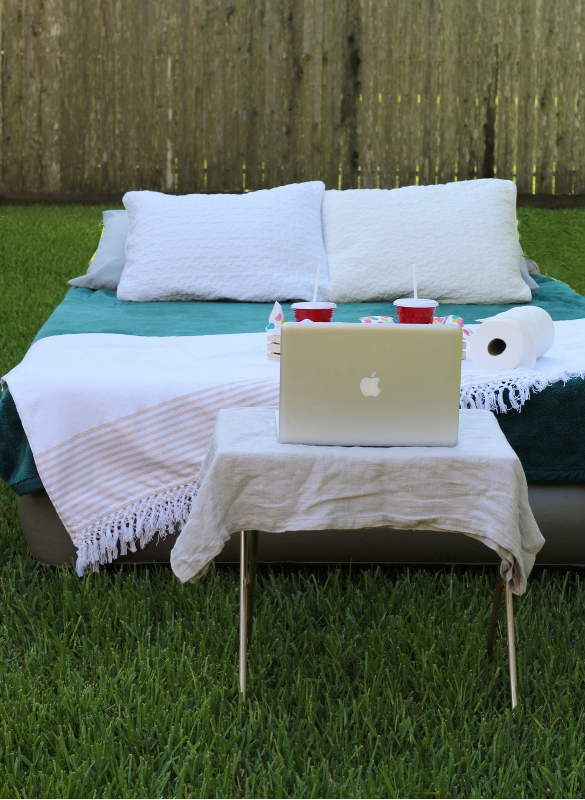 Snack bar
A movie night is not complete without your favorite snacks. A snack bar is the best idea if you have guests over. How to make it? Fill a tray with snacks. Or, you can place a small table and fill it with goodies. Don't forget your favorite beverages too.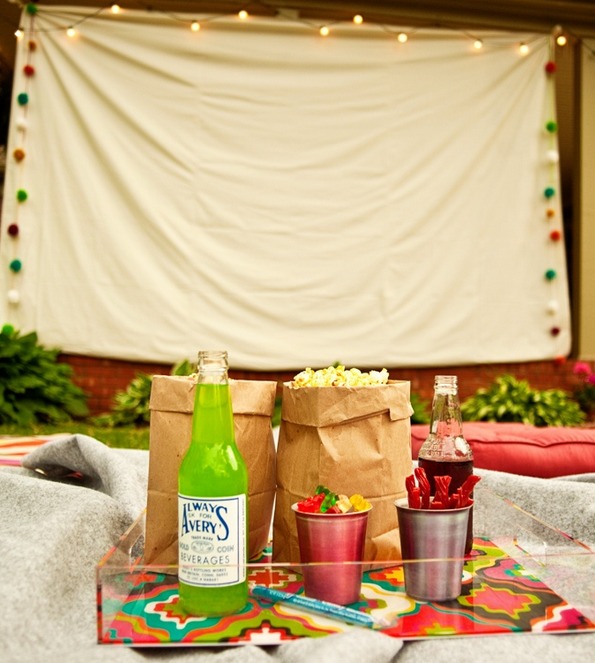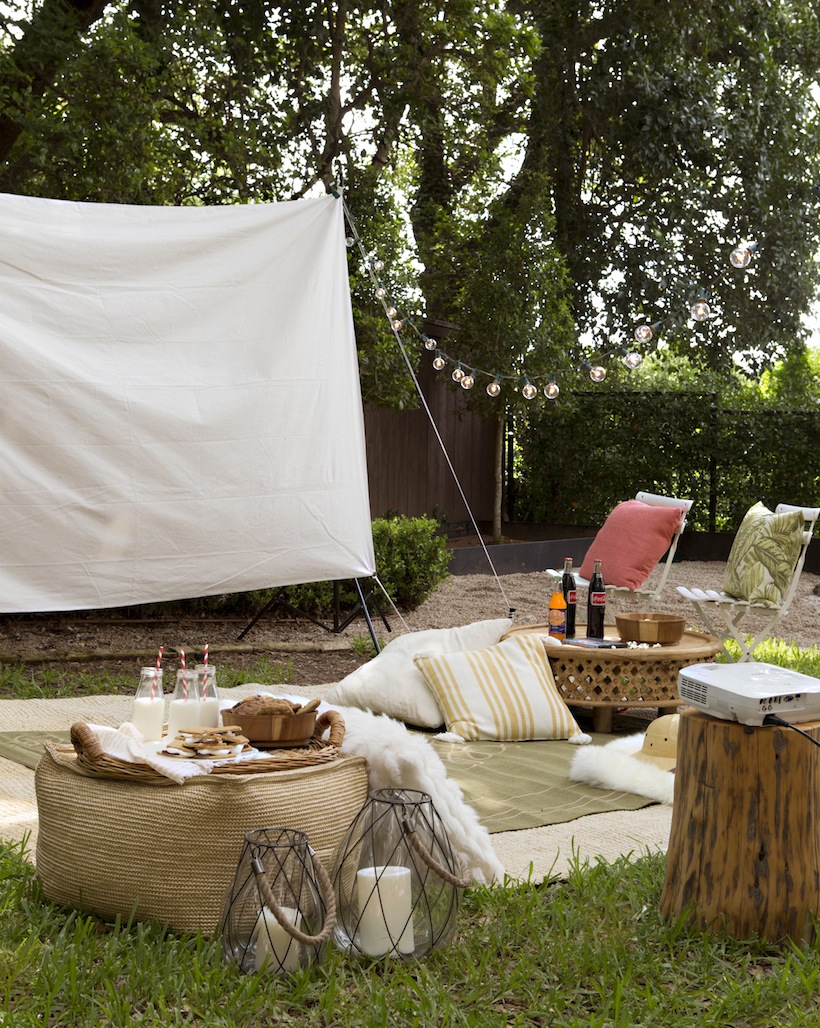 Screen
You can make your own movie screen using white cloth. It will be the excellent background for a projector. Or, you can just bring your laptop.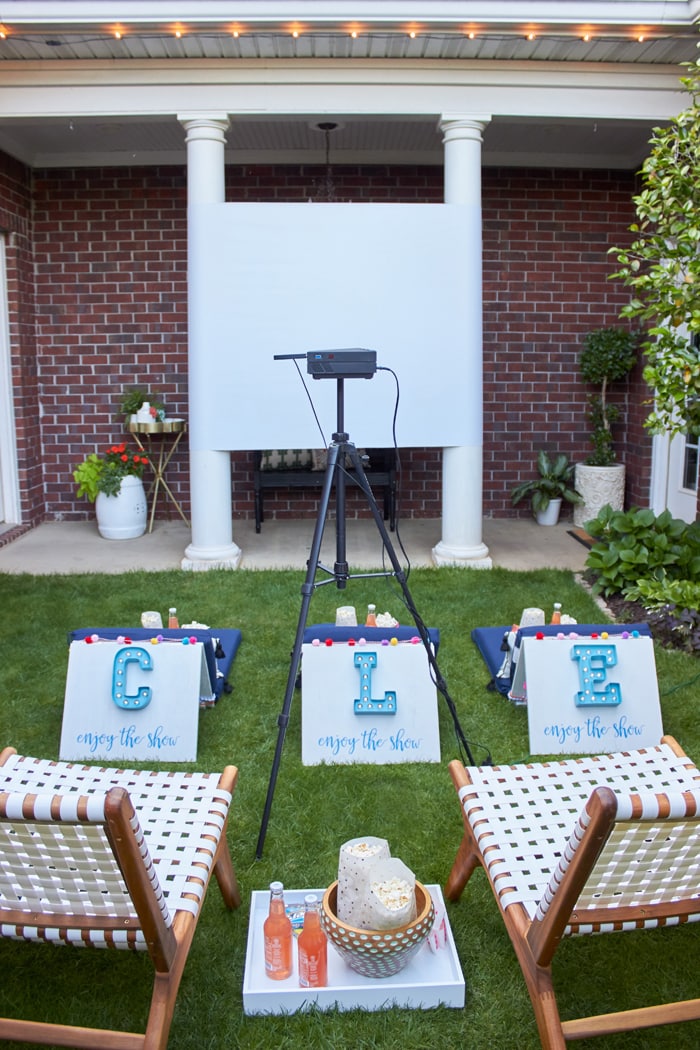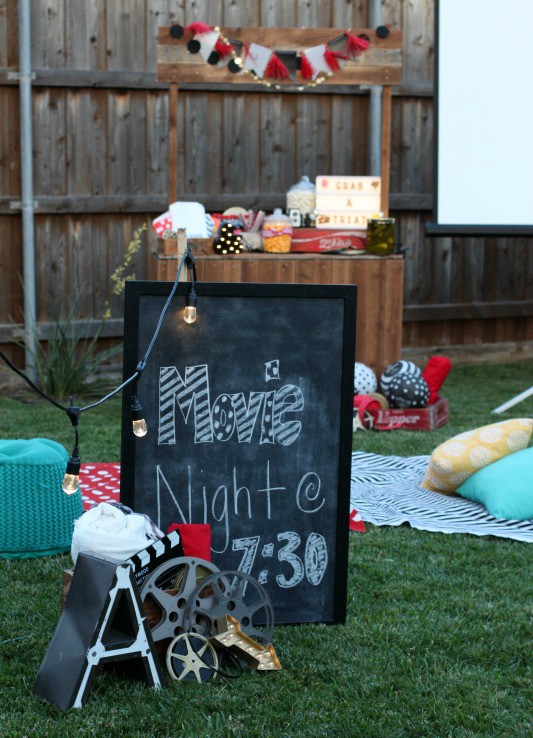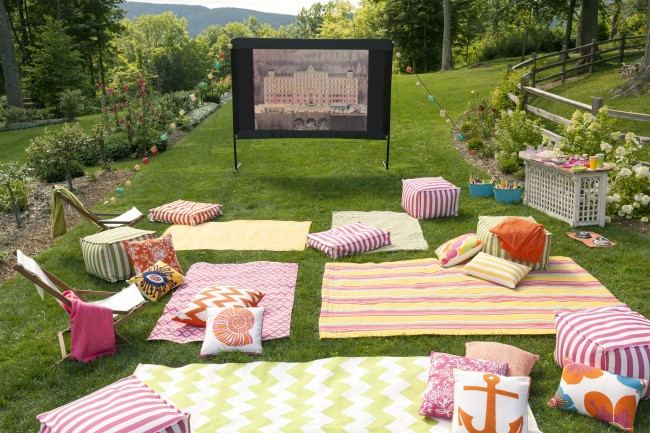 I hope that these fantastic ideas will help you organize a fun outdoor movie night for your family and friends. What do you think? Which one is your favorite?