Hey there DIY lovers! Are you excited to see some super easy and quick DIY project that can be really useful in your home? In this article I'm going to show you How To Repurpose Cutlery In Cool Ways In Your Interior Design. Have you ever thought about putting those spoons, knives, forks and ladles to brand new uses? The photos below are going to get you inspired, so you are going to see some pretty creative designs that will get you down to work really soon. If DIY crafts are your specialty, the ones below are not going to be difficult to you at all. Check them out and make your picks!
Has it ever come to your mind the idea that the spoons and forks have an artistic side and that they can look pretty good when framed and displayed on a wall?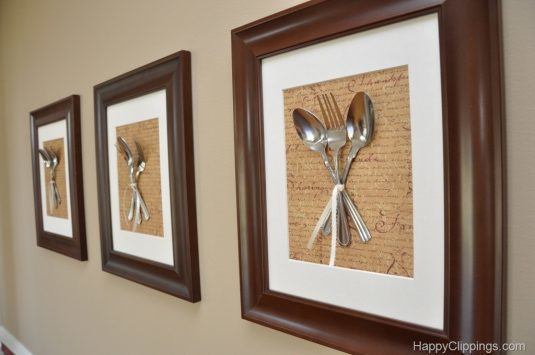 Create some interesting hooks with the help of your old forks and spoons and make yourselves some unique key holders.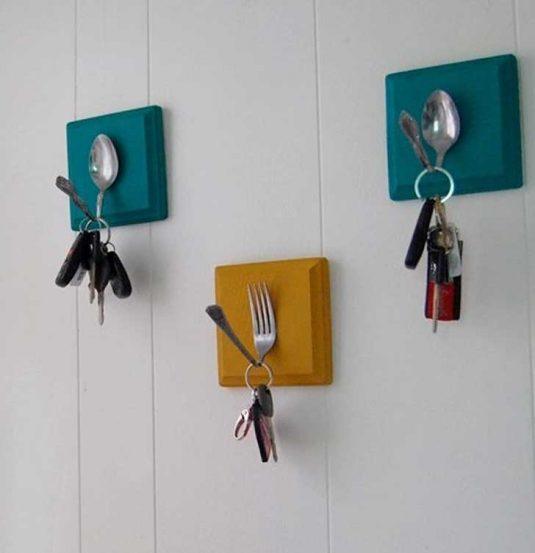 Use the spoons as hooks where you will hang your favorite plants and flowers.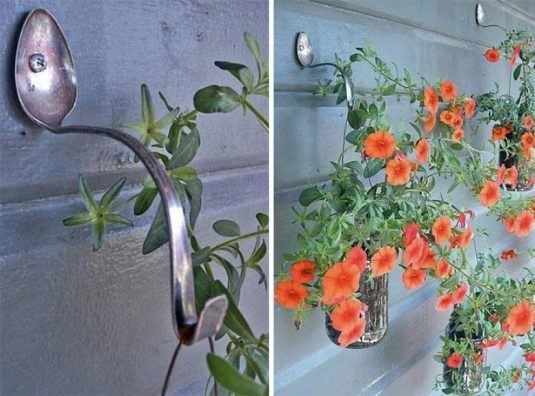 The DIY wind chimes are fun projects that make us think creatively. Nowadays, people think of different recycling projects because they are good for putting old objects to a new use. The spoons and the forks can be repurposed and turned into a wonderful wind chime for your garden.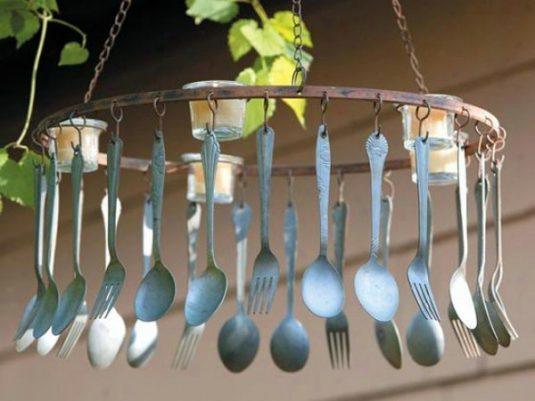 Use spoons to create chandeliers that will catch the attention of everyone who comes to visit you!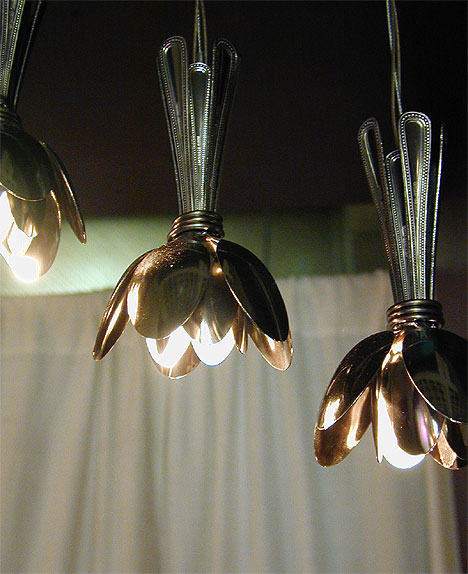 DIY Ladle Ideas
The ladle is a helpful kitchen utensil that helps us serve soup in no time, but it also has many other different uses. I bet that some of them haven't even occurred to you, but once you see them, I bet that you will want to recreate the designs.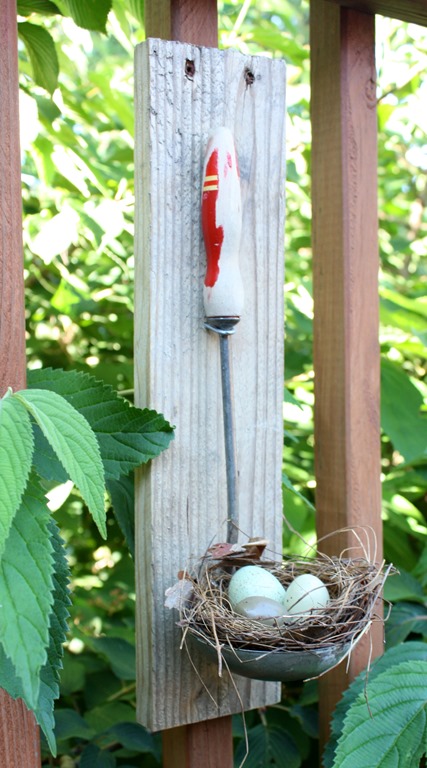 If you want to get birds coming to your yard more often, it's time to make this lovely bird feeder. All you have to do is to hang the ladle on a hook and fill it with bird food.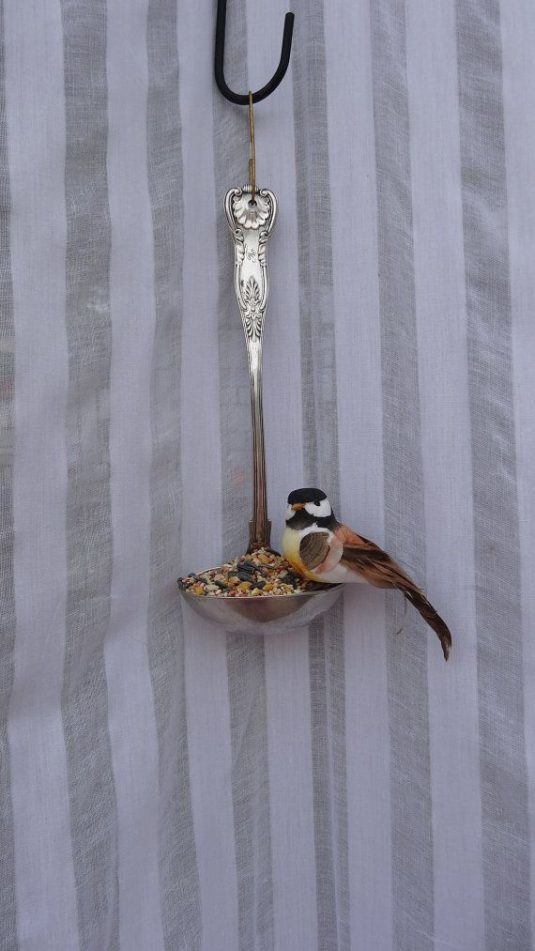 Use the ladles as storage options and keep all of your frequently used things within the reach of your hand.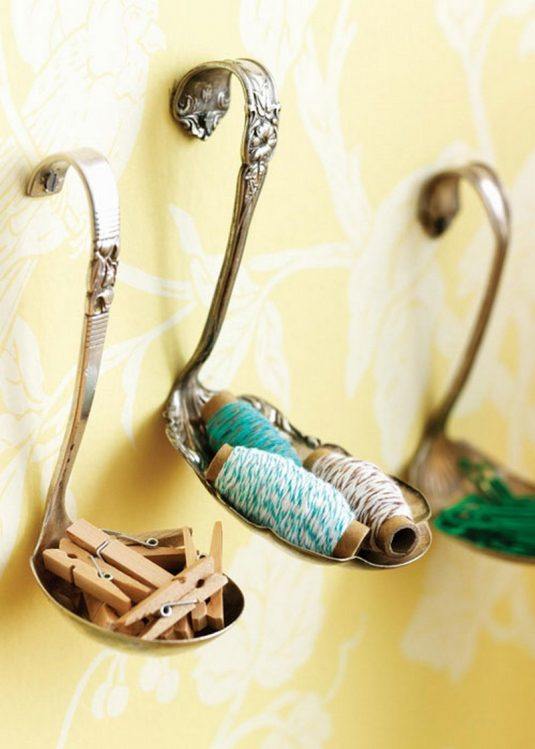 If you are about to create your mini succulent garden and you are looking for a cool way to do it, we have the perfect idea for you. Why don't you plant the succulents in ladles and display them everywhere you want?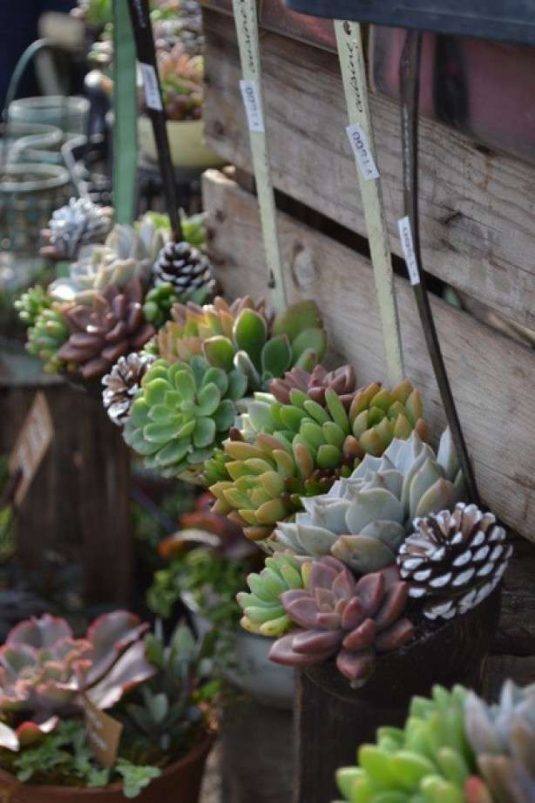 Candles have the power to make the atmosphere in any room more comfortable and intimate, so if you want to make them a part from your home, we have a great DIY idea for you that will help you display them in a safe and awesome way. Hang the ladles anywhere and use them as candle holders. As easy as a pie!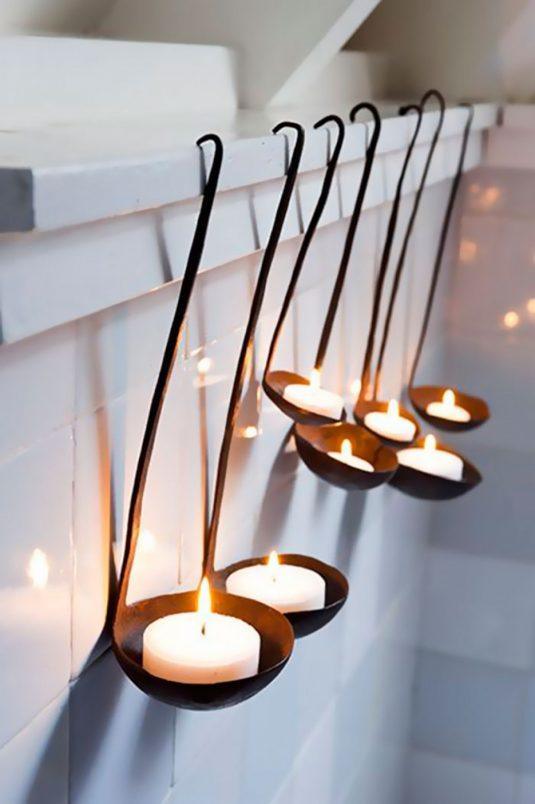 Have you already picked a DIY design that will put your old cutlery to a brand new use? I would love to hear from you, so make sure you keep me posted in the comments below!