Hey there DIY lovers! In this article I'm going to show you How To Reuse Buckets In An Extraordinary Way, so don't miss the photos. They are going to get you inspired how to give new life to the already used and worn off buckets. Buckets can be repurposed in the home decor in many practical and functional ways, and I'm sure that you are going to like all of the crafts. It's great that the DIY projects that you are going to see here are simple and easy to make, and they don't require any special skills. Plus, you won't have to spend much money on them and you will end up having "new" decorative elements in your interior. Check out the photos below and see what I'm talking about! You are going to be fascinated with the array of possibilities that exist!
SEE ALSO: Awesome Ways To Repurpose Gardening Tools That Will Catch Your Eye
You can create your home mini garden with the help of just a dozen of small buckets. They turn out to be amazing planters, so you should certainly give them a try.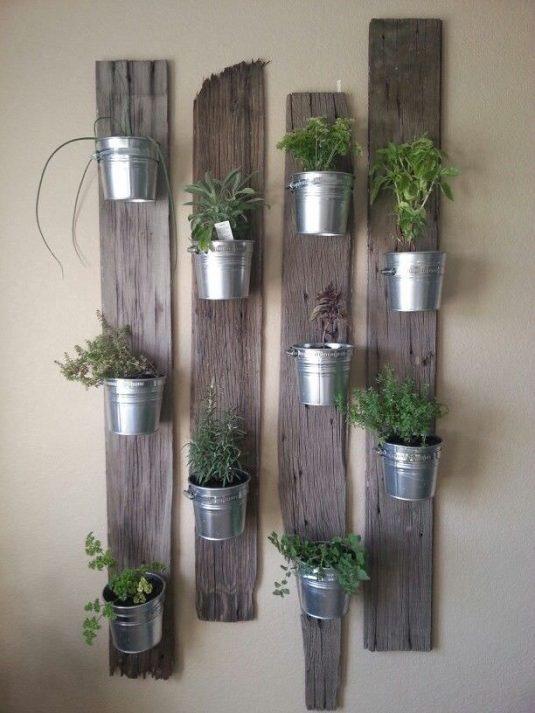 If you are looking for a new, fresh and cheap towel storage design, we suggest you to use the bucket. They can hold the towels in a stunning fashion and will add some interest to the bathroom design. If you want to break the monotony and you need an alternative storage that will catch many eyes, this is it!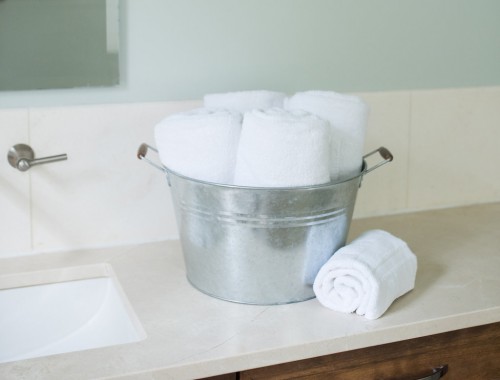 You can also reuse the plastic buckets as shelving units if you just attach them on the walls. This can be your small library in your bedroom, so if you love books and you have them in abundance, you should take this design into a serious consideration.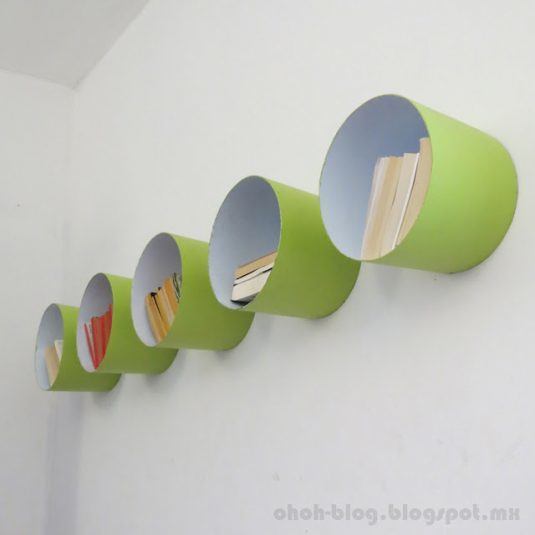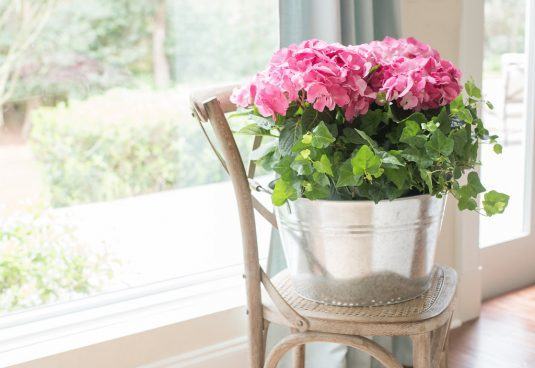 Are you about to display your house number and you are looking for an awesome way to do it, I have a suggestion for you. Use the buckets in a way that they would be both functional and aesthetically pleasant to the eye. Plant some lovely flowers in them, write your house number and display them in your yard.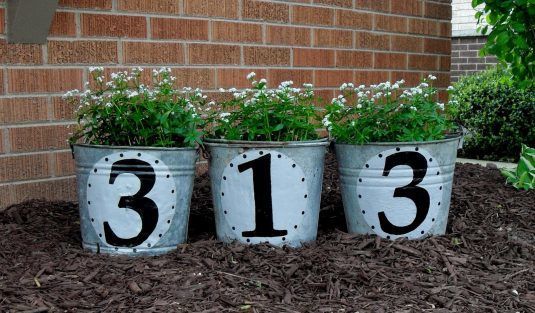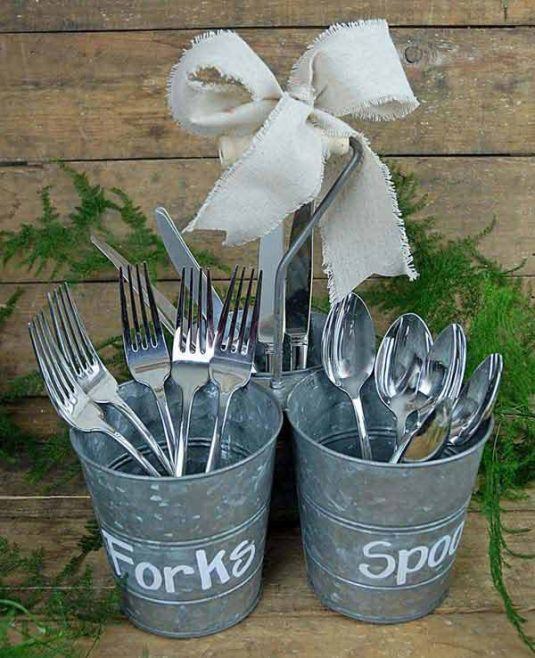 If you are a great lover of the rustic style, this design is going to catch your eyes for sure. Get some branches and twigs, fill the bucket with them and add some lights for a nice finishing touch. This is a cool decor item for your home that will make a big difference in the area.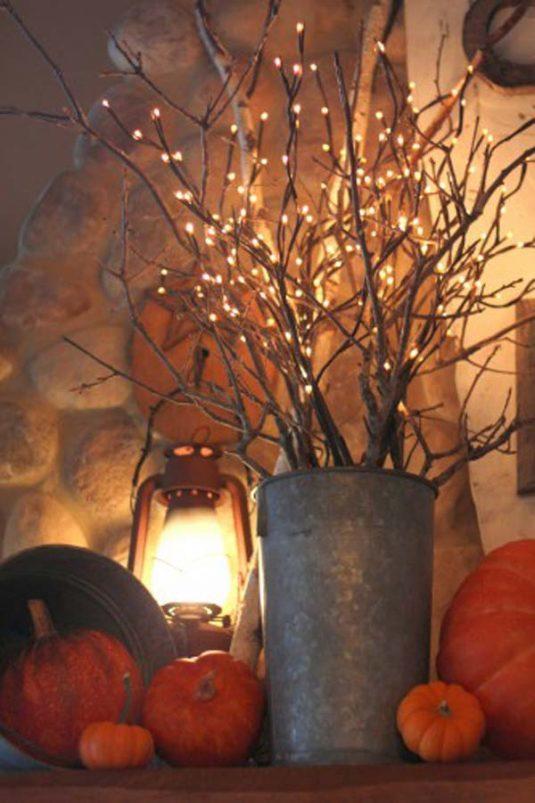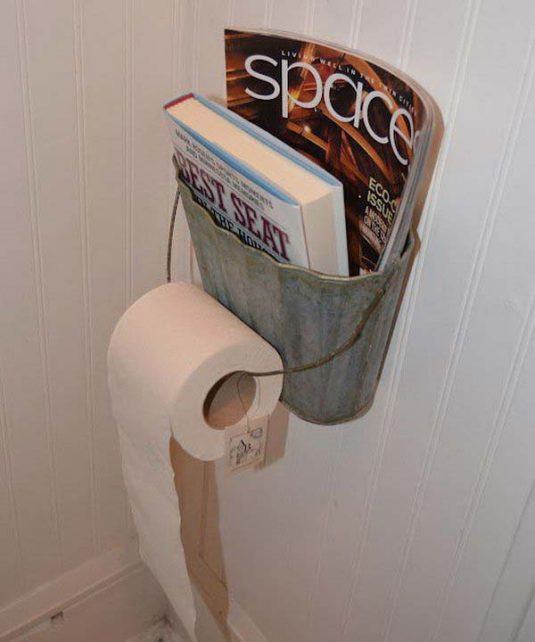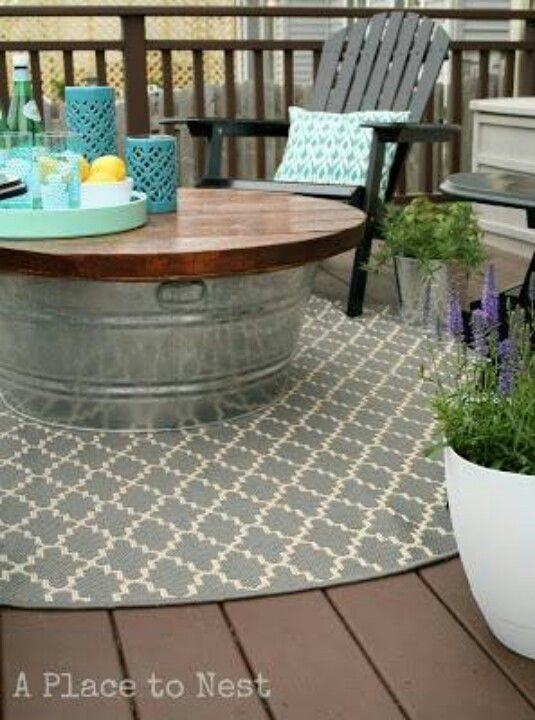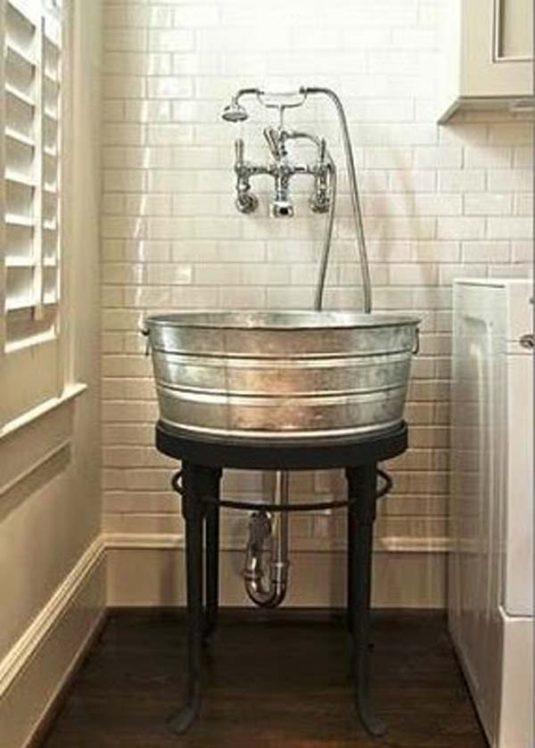 I'm sure that you would love to make this ottoman by repurposing the bucket and placing a comfy pillow on top of it.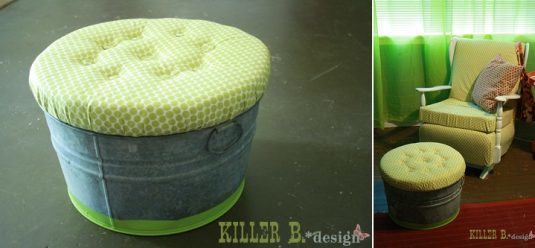 If you want your pendant lights to make a statement, why don't you try and turn the buckets into some amazing ones?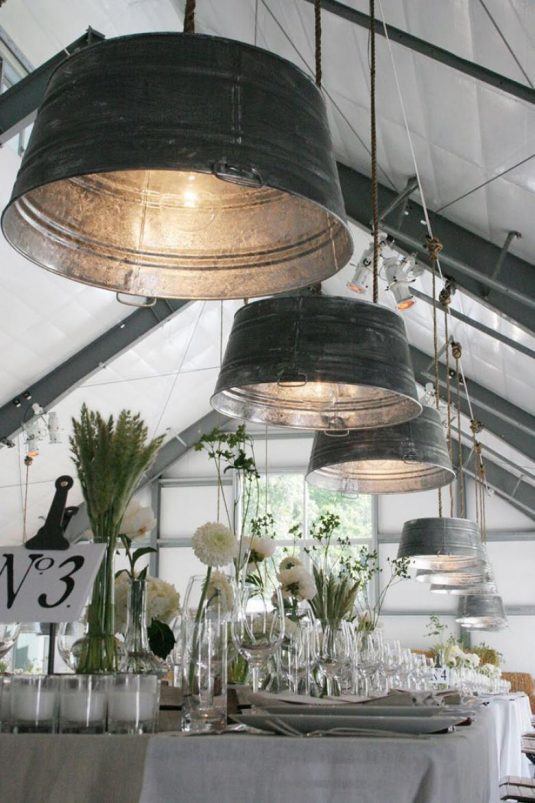 How are you going to repurpose the bucket? Which DIY idea did you like the best? Let me know in the comments below!