The space under the stairs is quite tricky, and sometimes we are clueless about the ways in which we can use it. Most of the time is used as storage space, but in this article we are going to show you something a little bit more different. Scroll down and take a look at the Incredible Under Stairs Kitchens That Will Catch Your Eye, and get inspired to install your kitchen right under the stairs. At first, it may sound like a weird idea, but when you see the photos below you will see how amazing it can turn out to be.
SEE ALSO: 10 Amazing Kitchen Storage Ideas You Need to See
The kitchen cabinets and appliances can easily be tailored to fit into the space, so you won't have any difficulties to pull off the look. How many of you have ever thought about the idea of placing the kitchen under the stairs? It's a great space that can be turned into a cooking area. Don't miss the photos below and get some ideas!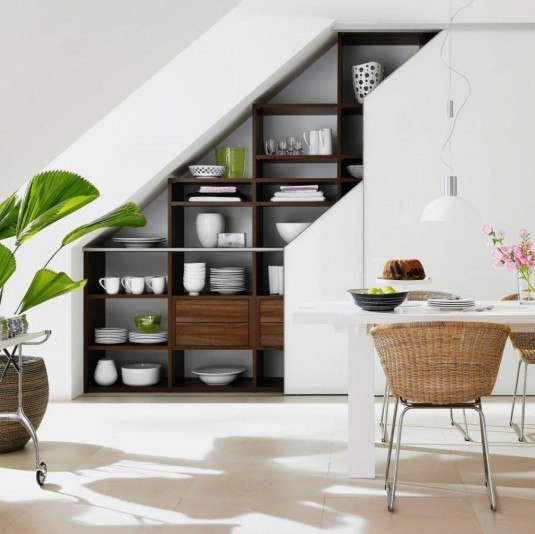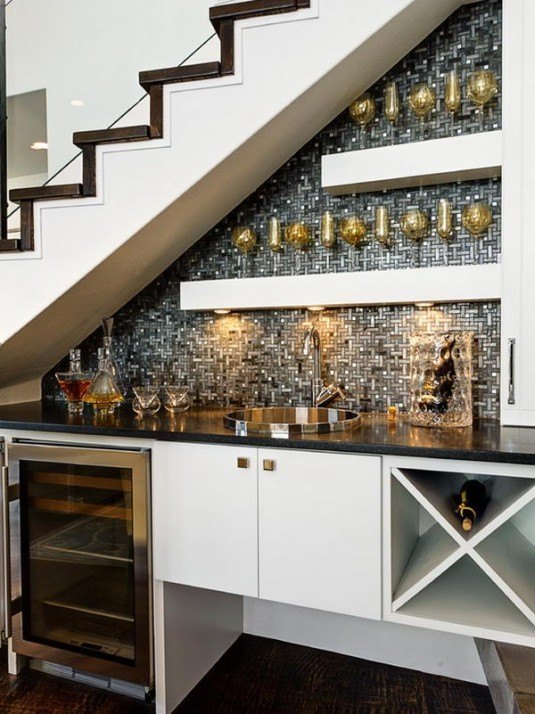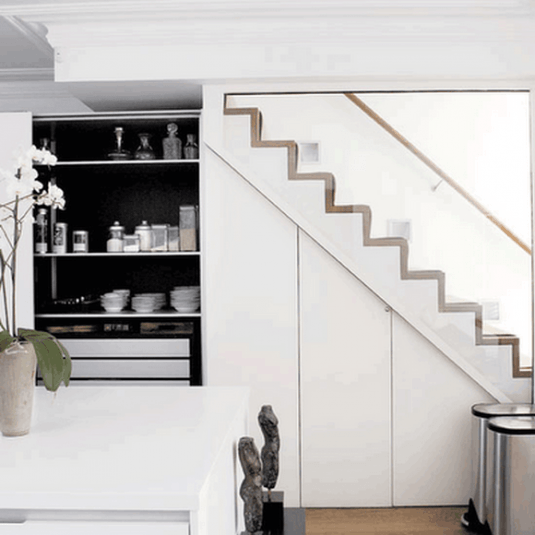 When you are short of space, the under stairs kitchen seems to be the right solution for you. Instead of having that area empty, now it can be cleverly used and turned into a very functional cooking spot. Be creative with the space you have and don't neglect it! All the kitchens here look stunning!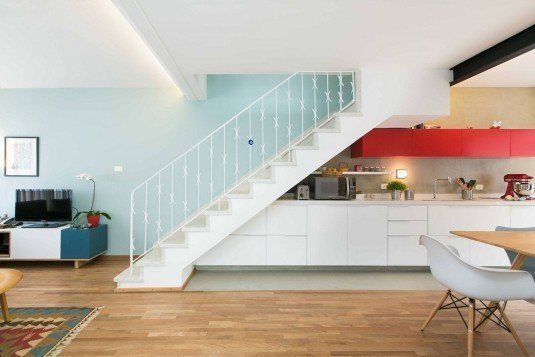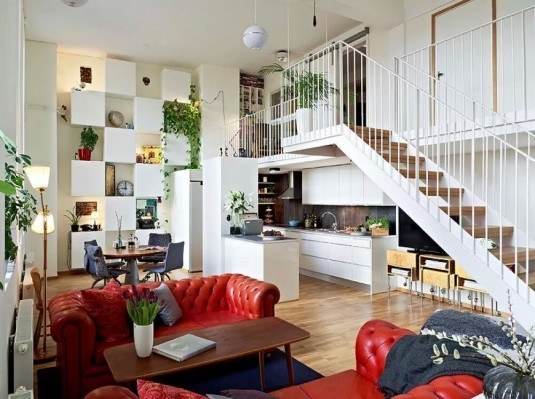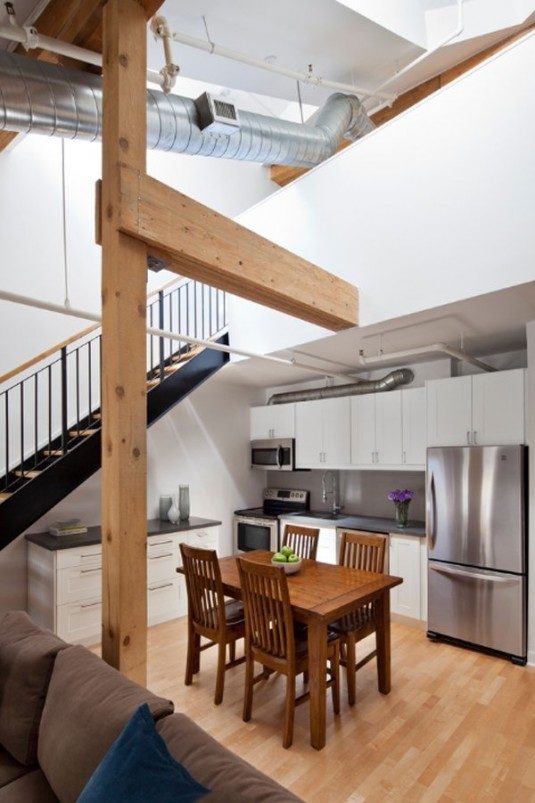 Do you want to have a bar as part of your kitchen design, but you seem to lack a space? Well, now your problem is solved. Just place the bar under the stairs and your job here is done. This may become the favorite place in the house to your friends!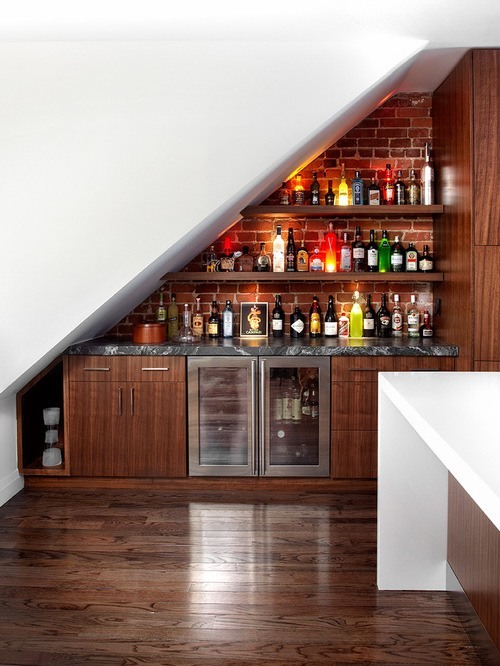 The space-saving designs are currently on a huge trend, because people more and more move to the big cities where they can afford to live in small apartments or houses, so designers have to think of smart designs, just like the under stairs kitchens. In this way they ensure that every inch of space is put to a good use.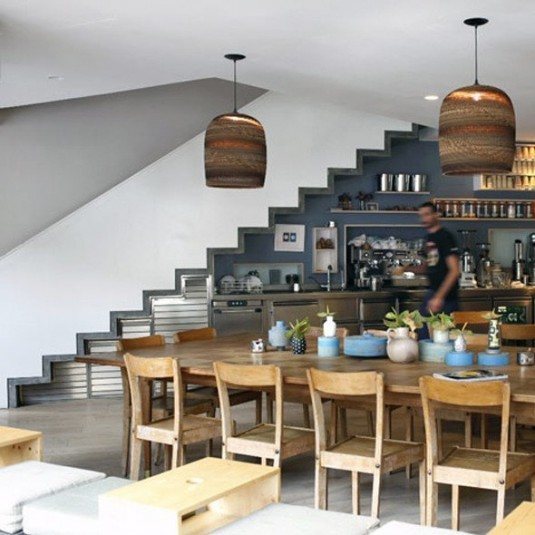 Some people add shelving units in the space under the stairs, but home owners are starting to realize that all that room cannot simply be wasted to display stuff when in fact it can be turned into a lot more functional area. There is enough space for placing lots of drawers and cabinets and all of the kitchen appliances as used in any regular kitchen.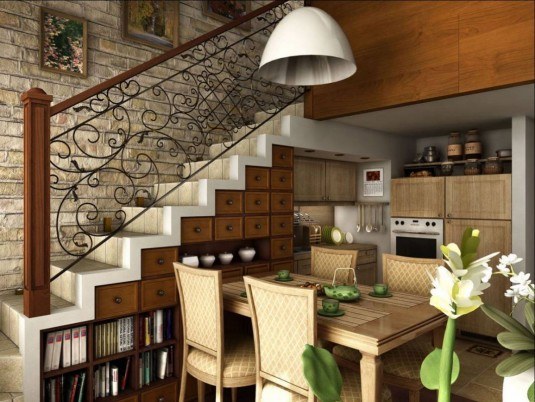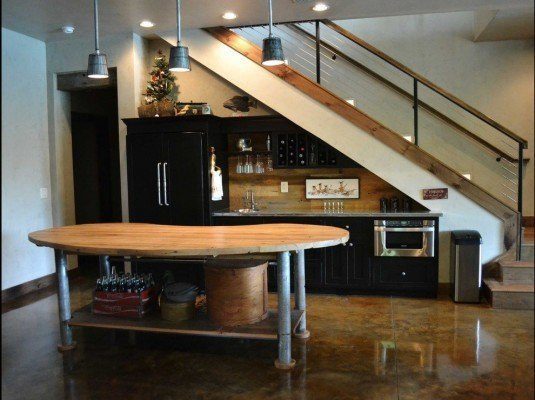 What do you think about these gorgeous under stairs kitchen designs? Has it ever occurred to you to turn the space under the stairs into a cooking area? I really hope that the photos below gave you the right dose of inspiration and that you are going to copy the idea that best fits into your home. Thanks for staying with us, and don't forget to come back for more inspiring designs!