Hey there! We are back with some modern interior designs that are going to fascinate you. When we are decorating our homes most of the times we are thinking about the big items only and somehow neglect the smaller furniture pieces that give a nice and final touch to the home decor. In this article we are going to share with you some Unique Shelving Units That Are Worth Your Time. Shelves are a must for every home because they can hold an display many things, and they can make any wall look more interesting and fun. if you have an empty wall and you are wondering what to do it with, we have got some pretty amazing solutions for you that are going to get your inspiration going. Check them out and see what I'm taking about! These shelves designs are so original and unusual, that not many homes have them! Make your home stand out from all the rest!
SEE ALSO: 10 Brilliant Space Saving Beds That You Are Going To Love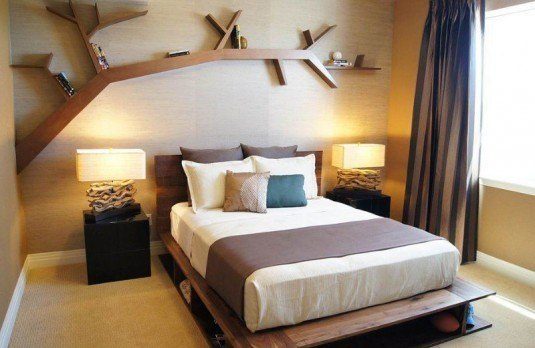 Unusual shelves create dramatic focal points, making strong statements with artistic designs.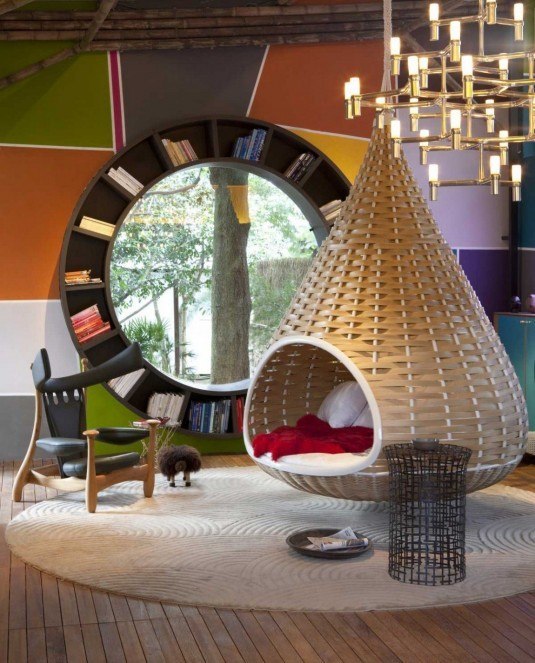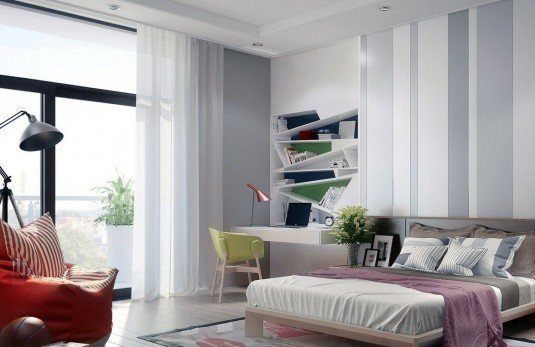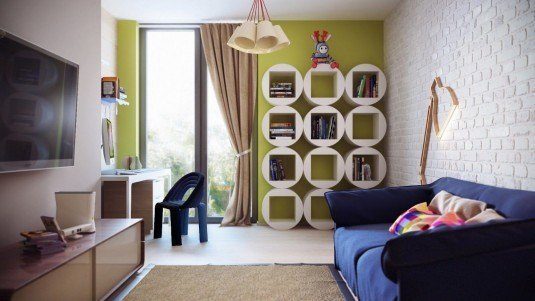 Do you want your living room to have shelves that start right from the floor and reach the ceiling? Can you guess what impression a room full of books gives to anyone who walks in? It immediately makes you look smarter!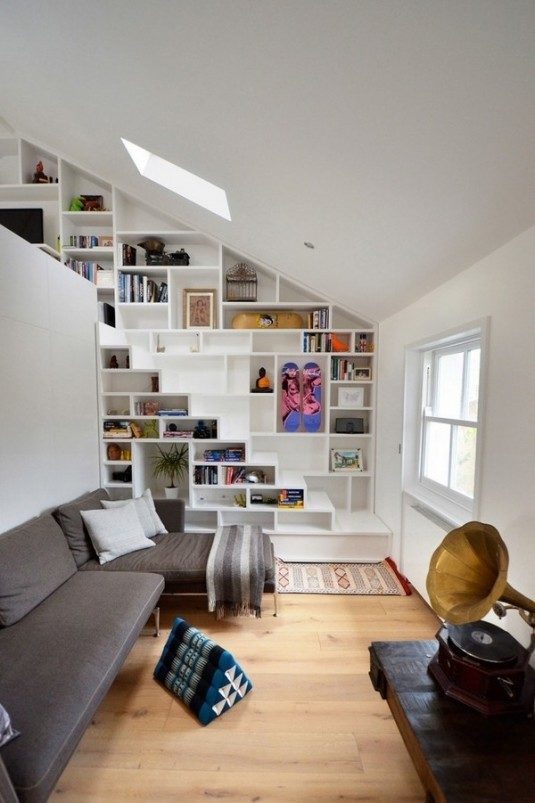 This is another creative designs that looks very interesting too! The book shelve continues straight from the desk, and the books and any other item will be withing the reach of your hand when you are working on the computer!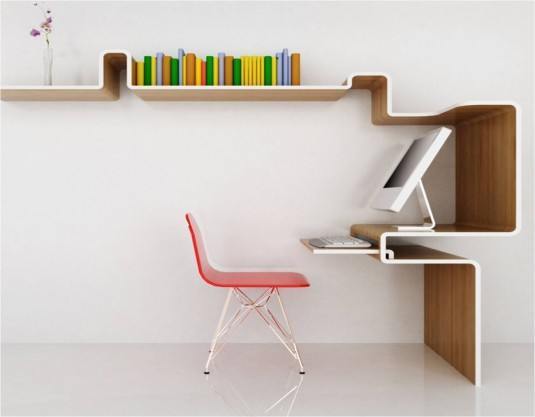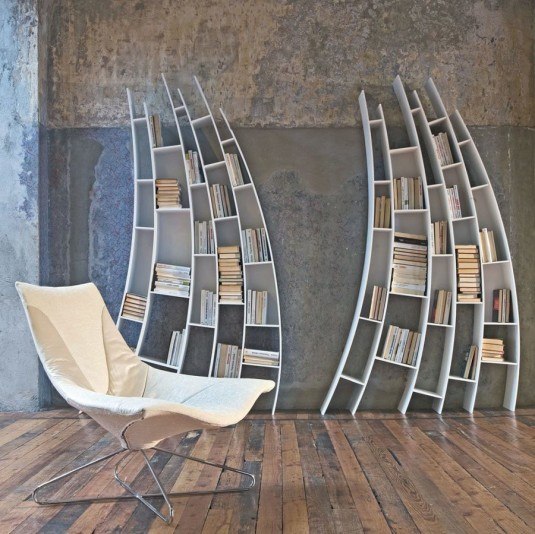 Every book worm deserves a comfortable chair that can give them the best reading experience. And what's more amazing the design of the chair below contains shelves as well, so the reader doesn't have to get up to find another book! What do you think about the idea? I know it's perfect, isn't it?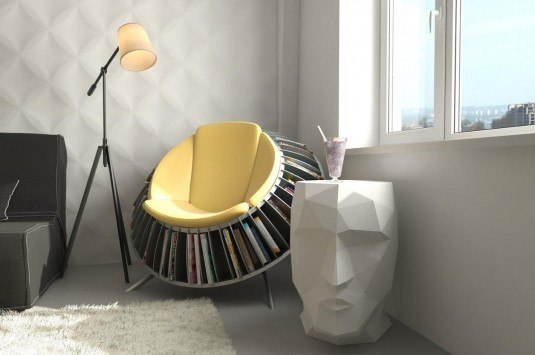 Even if you are not a great lover of books don't judge to quickly and forget about the designs that you have seen here. Shelves can hold so many different things apart from books, so if you own decorations and accessories they can perfectly fit on the creative shelving options!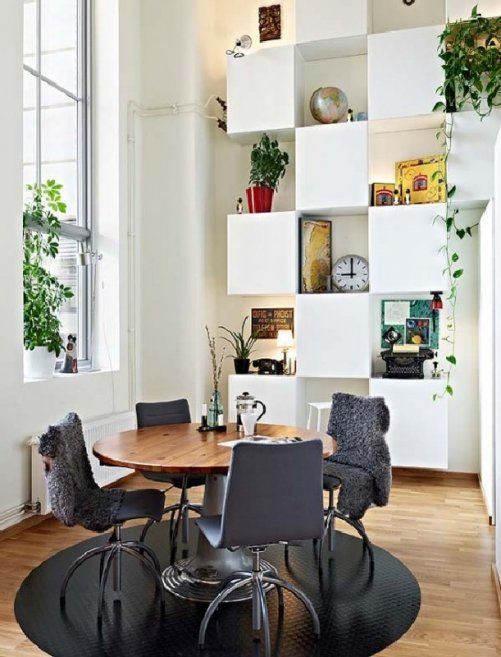 These shelve looks like it's separating the wall between the rooms when in fact it doesn't. The area around the shelve is well lit, so in the middle of the night when you want to find the book you are looking for you won't have to turn of the light of the entire room and wake up everybody sleeping in there. This design adds a bold character to any space!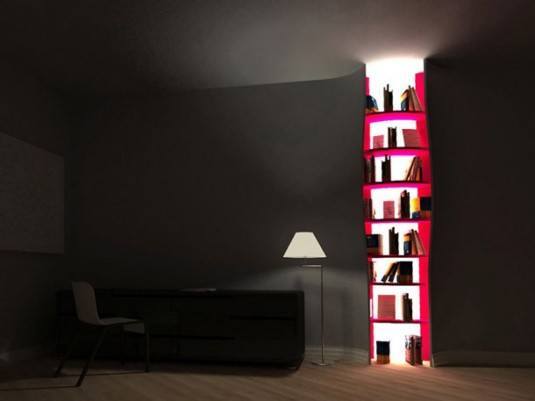 Which shelves caught your eyes the most? Are you looking forward to getting one of the designs that you have spotted here as soon as possible? Let me know in a comment, and don't forget to come back for more inspiring designs!