Good day people! Have you prepared your home for the winter?  This is the season when you want to just stay at home and enjoy the cozy atmosphere. So, you need to do some quick updates to your home and bring the warmth. Check these Winter Home Decor ideas and get your inspiration!
See also:
Smart Winter Bedroom Decor Tips To Make It Cozy And Warm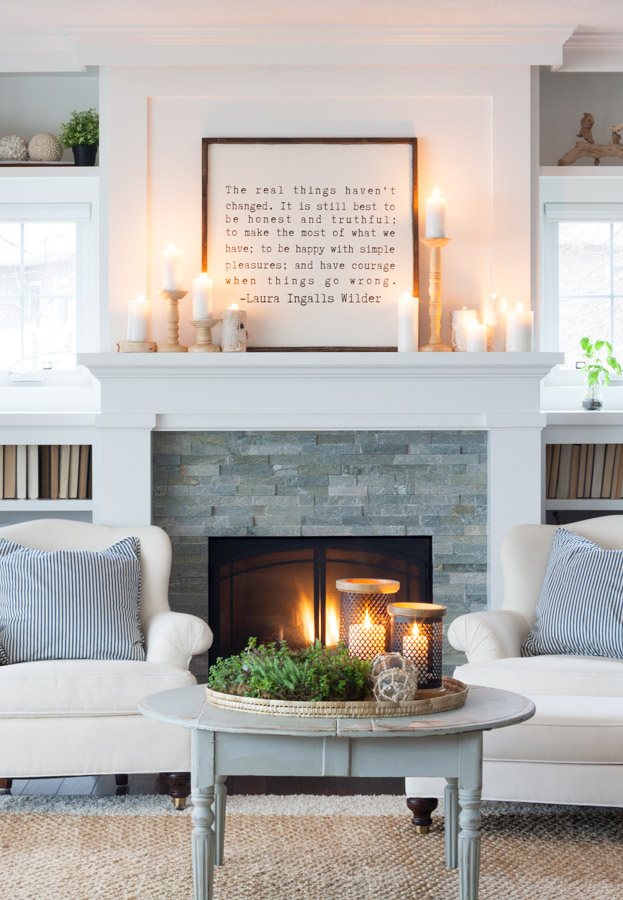 It is time to cozy up your home for the winter! This is the time of the year when you would rather stay at home and enjoy a cup of hot cocoa and your favorite movie. And you would want to create a pleasant atmosphere in which you can feel comfortable.  It is all in the small details that bring warmth to the space, creating a pleasant atmosphere.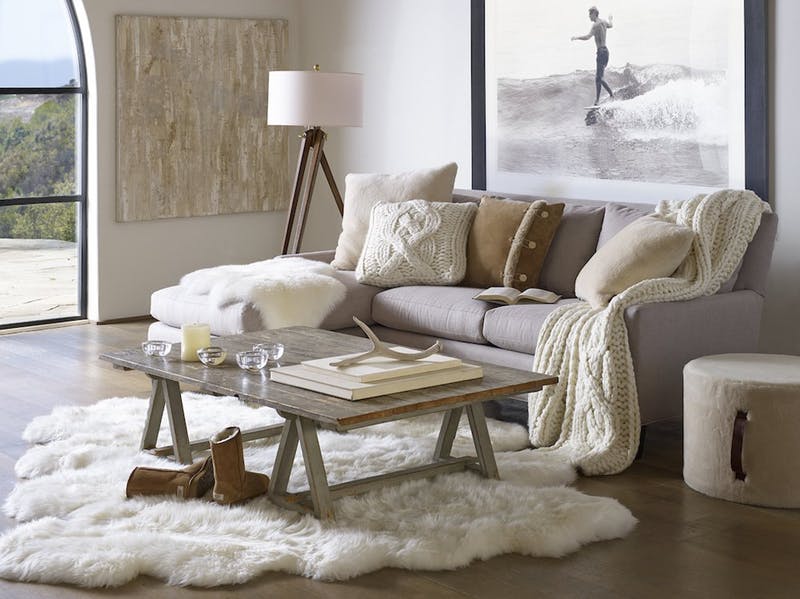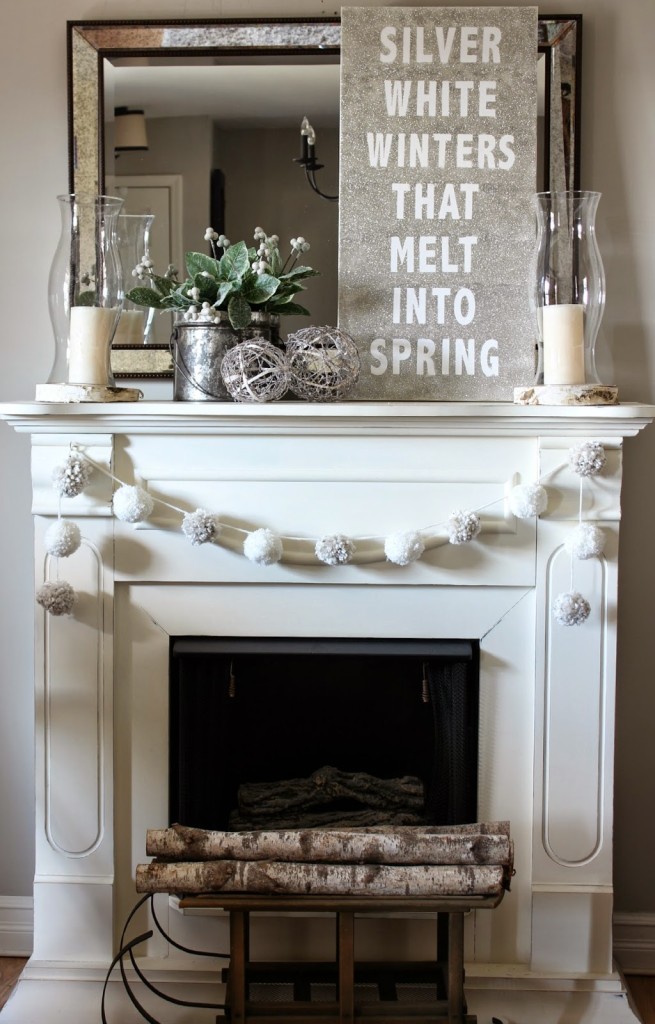 Natural elements are a must. Pine cones are a nice addition for your home decor. They are an excellent way to  bring texture. Use an interesting apothecary jar to display them.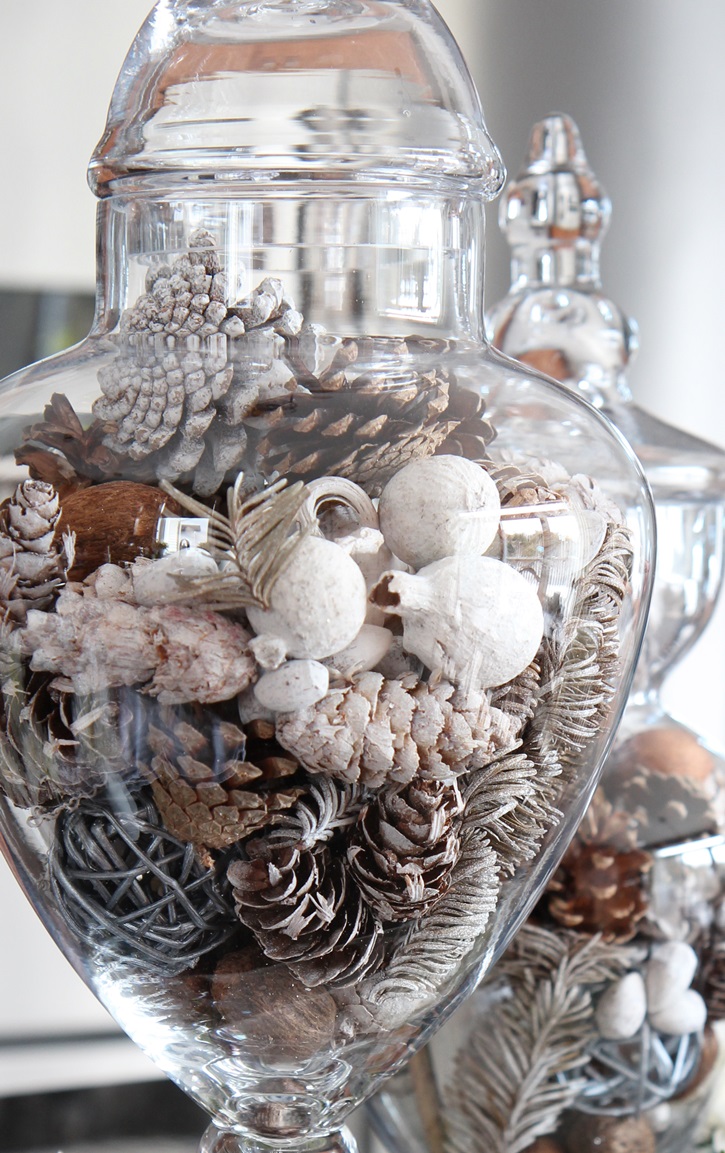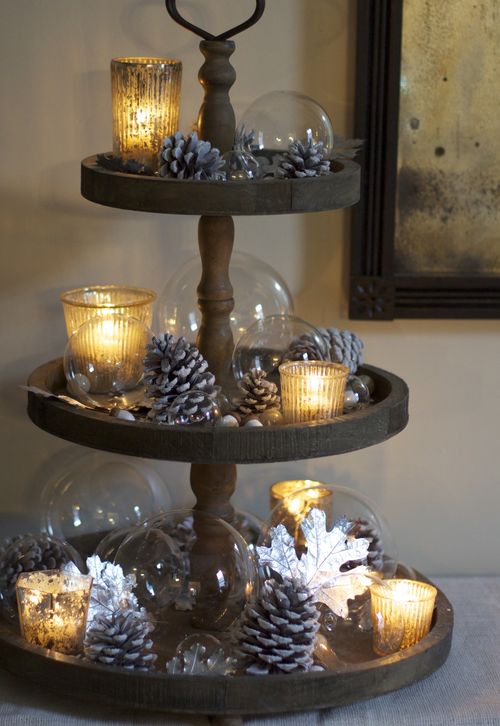 If you have an empty corner somewhere in your home, place a decorative tiered tray. Give your best to style it up.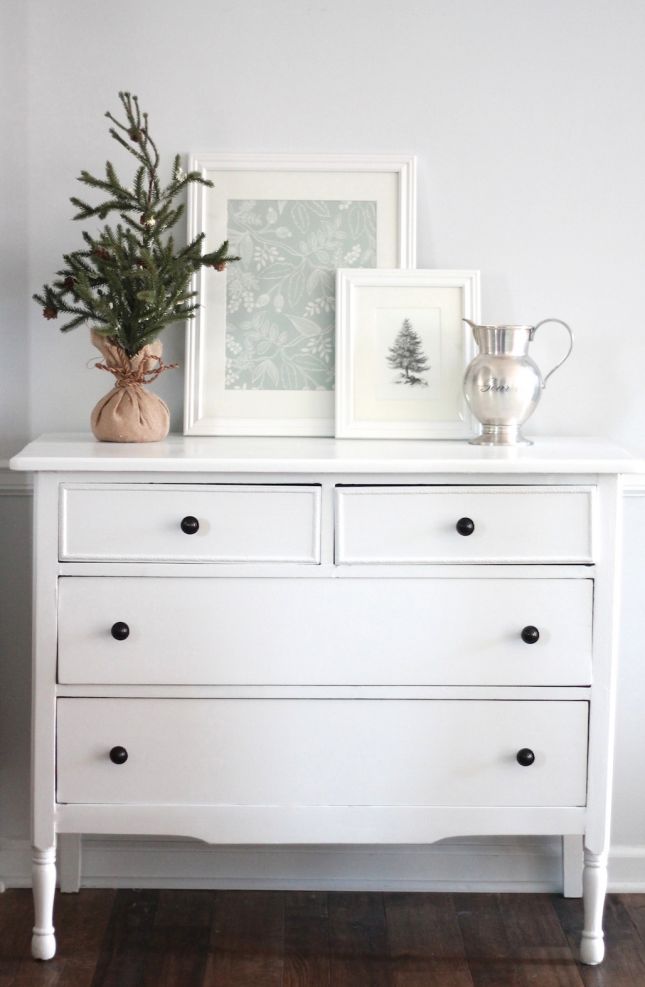 Winter-styled vignettes are also a must have for your consoles. All you need yo do is to keep it simple. You can print out images that match the color scheme. Use a small and bigger frame for them. This allows you to layer your decor. Place the smaller one in front. Add two decorative items on the sides, that have a different height. Do not forget to include a natural element!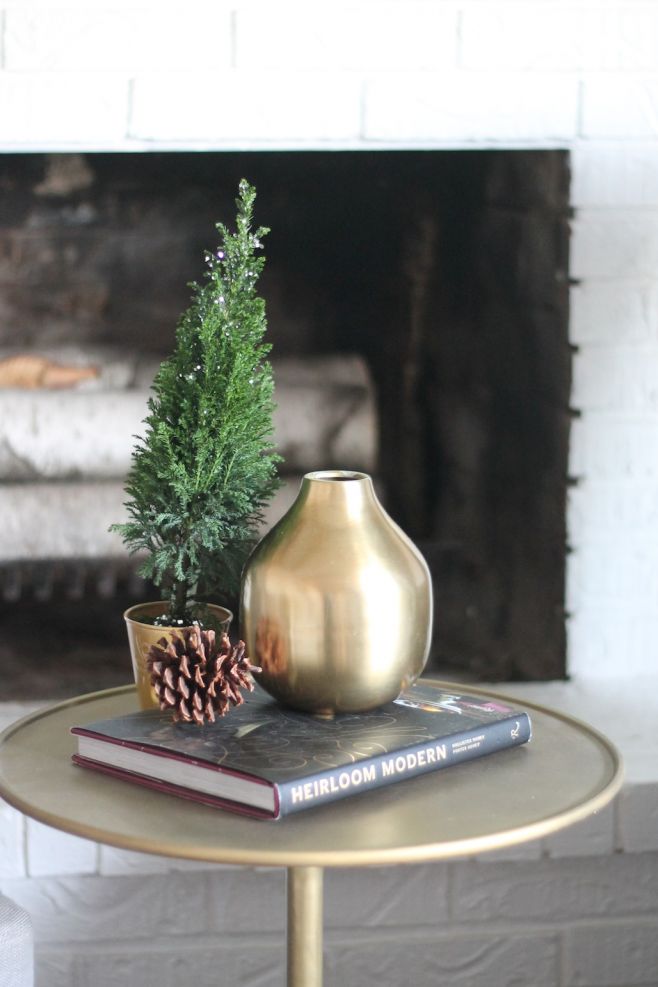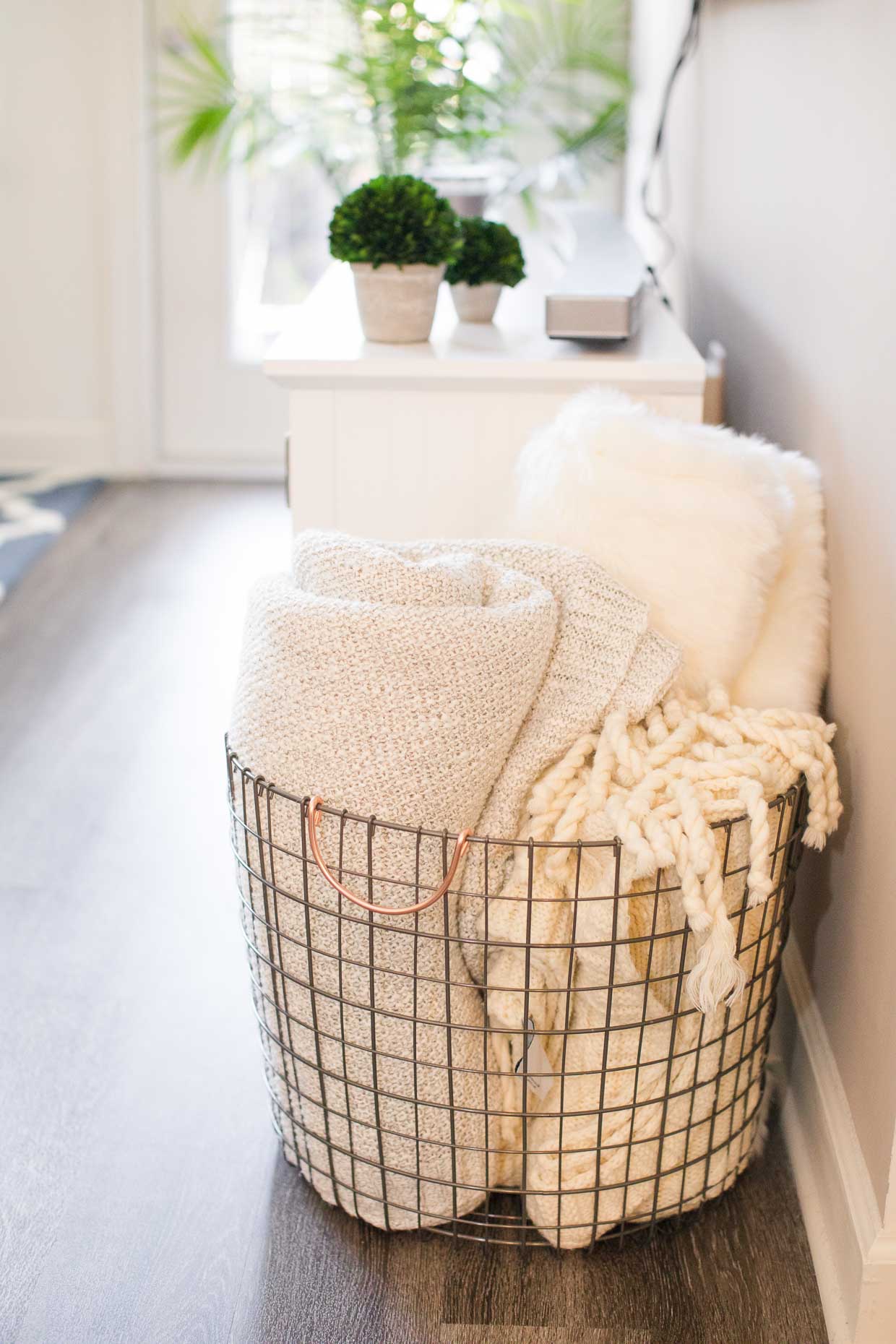 Despite for keeping you warm, blankets can be a nice decoration. Keep yours in a decorative basket. That way, you can add a cozy note to any space in a moment.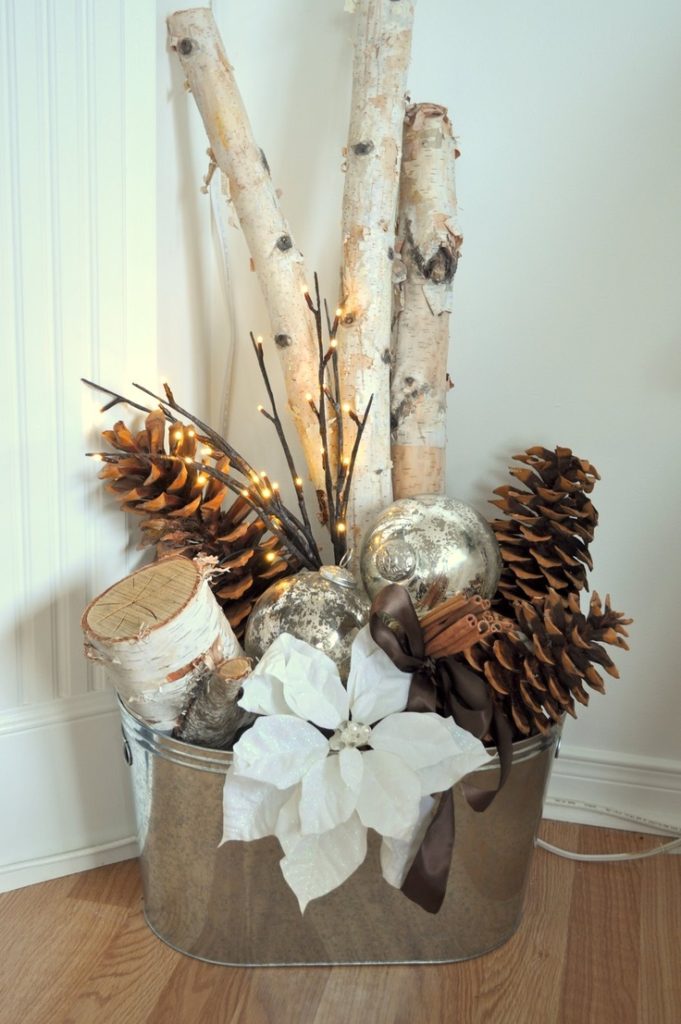 This is one excellent idea to bring fun into any boring corner of your home, or even the front porch! Fill an empty basket with a selection of natural elements. You can use logs, branches, pine cones, and even cinnamon sticks. Add decorative elements such as an artificial flower, ribbons and bows. Your decorative basket is ready to be displayed!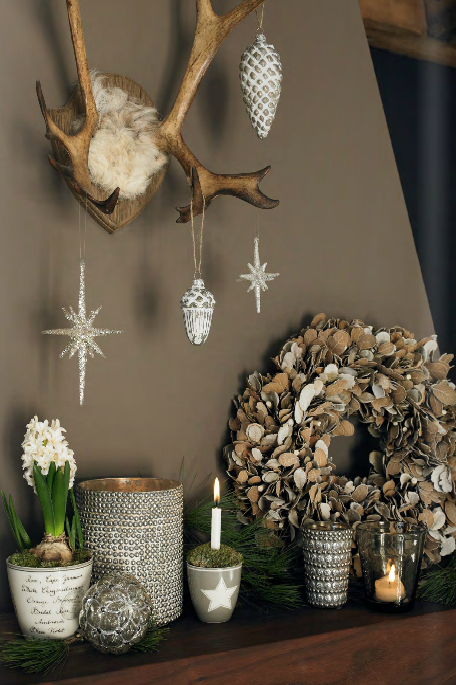 Candles are the ultimate must have for winter. Despite for being good decor pieces, they bring the romantic and cozy atmosphere when you light them. So, make sure that you have enough decorative candles around!