Hey there DIY lovers! In this article I'm going to share with you some Interesting Upcycled Sinks That You Have To See Now. It's about time to get down to work and make some crafts to decorate your bathroom in a unique and original way, and the designs below are one of a kind. They are not bound to be seen very often, and if you want your bathroom sink to stand out from the rest of the sinks, you should definitely find your inspiration here and recreate some of the looks. Upcycling means that you are going to reuse some already used objects, and that you are not going to spend money on a new sink. If you are up for saving some money,Scroll down through the photos below and see how you make your own sink! You are going to be surprised from the array of possibilities that exist out there!
SEE ALSO: Astonishing Sinks to Give a New Look to Your Bathroom
If you want to make a wow effect on everybody who walks into your bathroom, we suggest you to use an old car part. For incorporating this design in your bathroom area you have to have a large bathroom that will fit in half a car. How do you like the idea?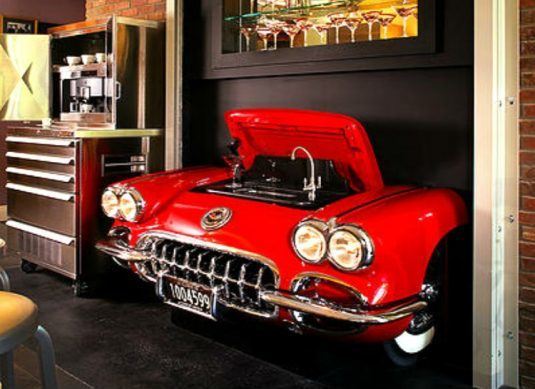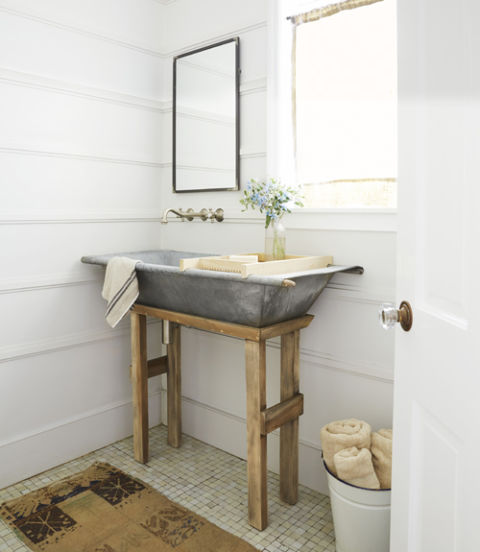 Yes, the old tool box can be turned into a wonderful sink. Its form is just perfect for a vanity with plenty of drawers which can store so many of your things and make your space look clutter free. Would you like to upcycle your tool box in a sink?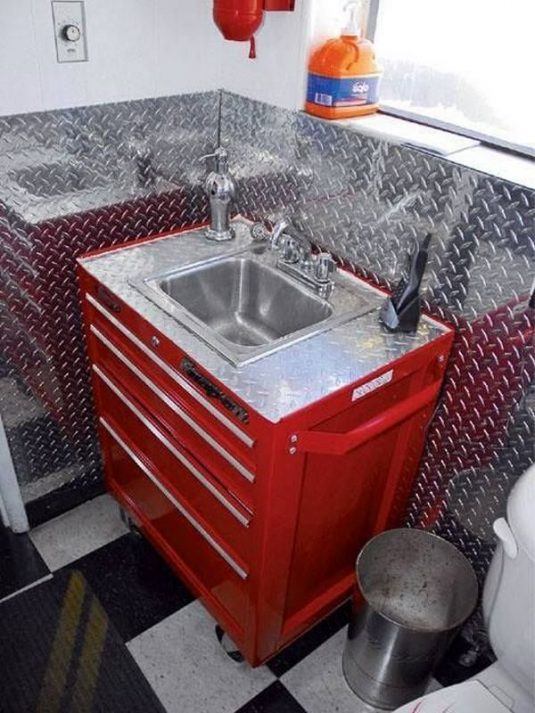 Another thing that you can repurpose as a sink is the metal drum. You can decorate the top of it with the tiles that you have used in the bathroom design, so it can fit perfectly well in the area.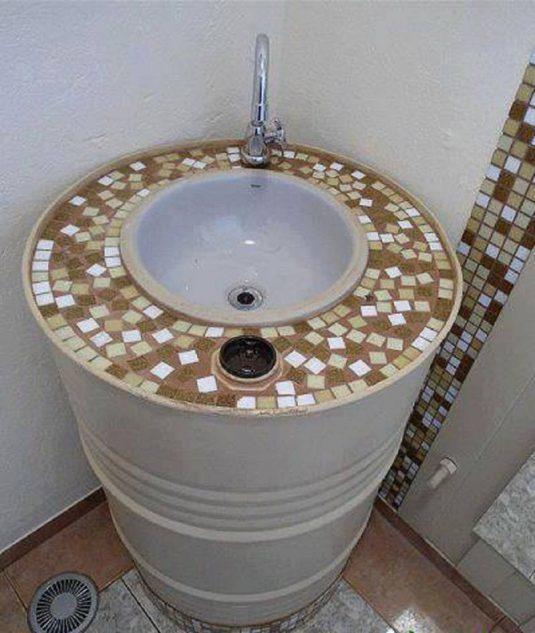 If you are a great lover of wooden designs, you are going to be fascinated of the bathroom design below which reuses a giant piece of wood as a sink. We have to admit that it makes a gorgeous statement in the room!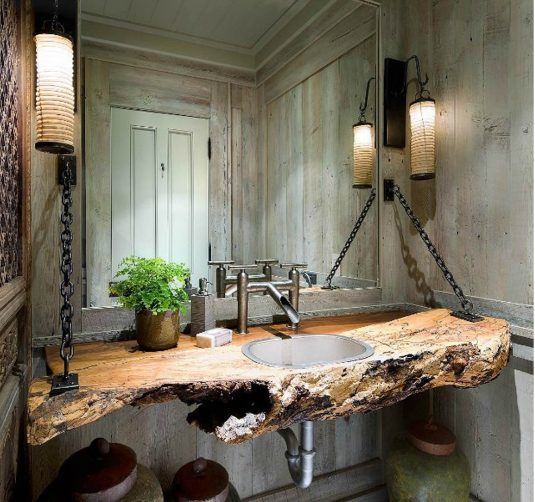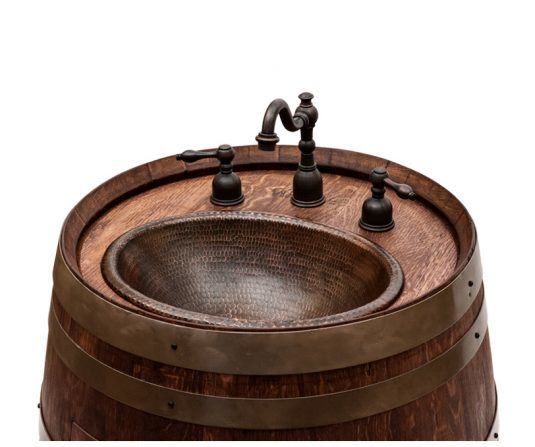 Tires have been used in so many DIY projects lately, so you can also use them in the bathroom decor as well. If you turn them into sink that will serve you a great functional purpose too!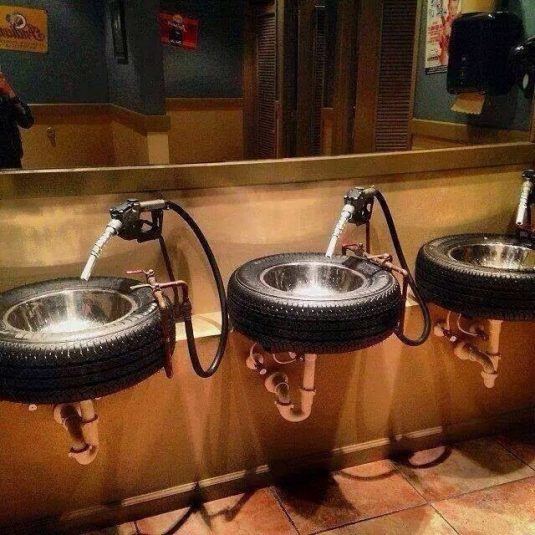 I guess that this design is familiar to you. We have seen many metal baskets upcycled into sinks, but we had to remind you in case you have forgotten the lovely idea.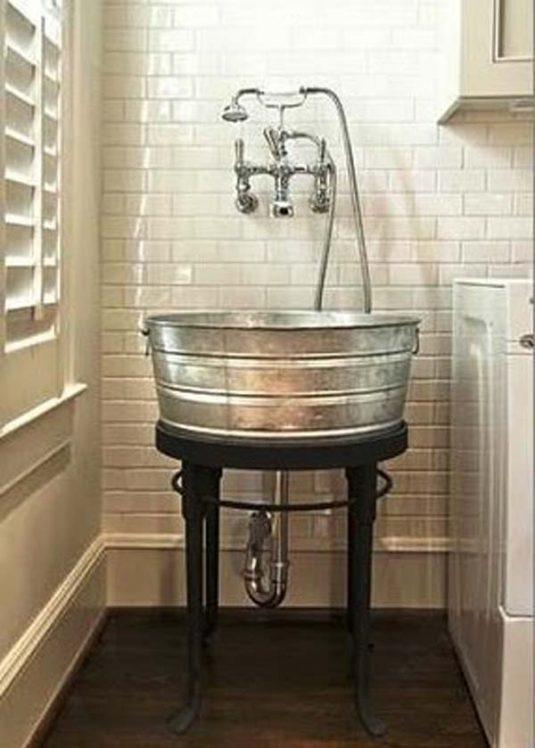 The bike itself can not be turn into a sink but it can serve you as an amazing sink vanity. I really love the ways in which bicycles are used in the interior designs, and if you do too, go ahead and upcycle yours in a vanity.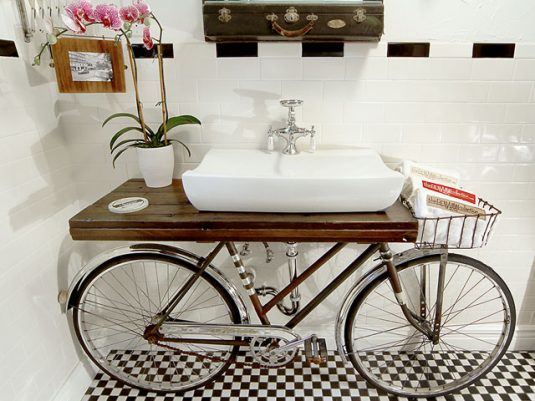 The old sewing machine can also be turned into a stylish and sophisticated vanity. Have you ever thought about this idea? Which one caught your eyes the most?